This is the second year of the Crime Fiction Lover Awards and the excitement is palpable. Based on nominations made by Crime Fiction Lover readers, we are now able to unveil our shortlists and ask you to make your votes.
A big thank-you goes out to everyone who nominated. We're hoping for an even bigger response with our final vote. Please share this page with everyone you know who reads crime fiction. The fact that these awards are chosen by readers makes them unique in the world of crime fiction.
We'd like to congratulate all the authors and translators whose fantastic work was nominated, and their publishers. And, of course, the producers, performers and crews of all the crime shows. Our awards are proof that crime fiction lovers appreciate what you do. Please – never stop!
If you're not sure who to vote for yet, don't worry because we'll be posting more information about all the books, authors and shows in the coming days. However, if you're itching to get voting, click the link below. Please vote only once. Voting closes at noon GMT on Wednesday 30 November
VOTE NOW IN THE CRIME FICTION LOVER 2022 AWARDS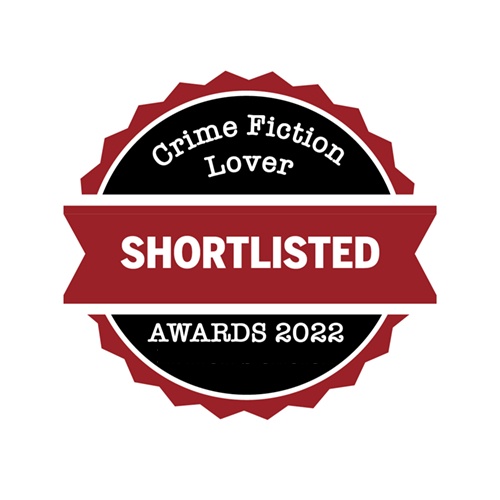 Best Crime Novel of 2022 Shortlist
The Accomplice by Steve Cavanagh
The Locked Room by Elly Griffiths
The Twist of a Knife by Anthony Horowitz
City on Fire by Don Winslow
The Shadows of Men by Abir Mukherjee
The Twyford Code by Janice Hallett
Best Debut Crime Novel of 2022 Shortlist
Breaking by Amanda Cassidy
A Christmas Murder of Crows by DM Austin
The Redeemer by Victoria Goldman
Bad for Good by Graham Bartlett
Don't Know Tough by Eli Cranor
More Than You'll Ever Know by Katie Gutierrez
Best Indie Crime Novel of 2022 Shortlist
How to Murder a Marriage by Gabrielle St George
Unjust Bias by Liz Mistry
The Corpse with the Turquoise Toes by Cathy Ace
Five Moves of Doom by AJ Devlin
The Woman in the Library by Sulari Gentill
A Mourning Song by Mark Westmoreland
Best Crime Novel in Translation of 2022 Shortlist
Fish Swimming in Dappled Sunlight by Riku Onda, translated by Alison Watts
Turf Wars by Olivier Norek, translated by Nick Caistor
Even the Darkest Night by Javier Cercas, translated by Anne McLean
The Old Woman with the Knife by Gu Byeong-Mo, translated by Chi-Young Kim
The Reptile Memoirs by Silje O Ulstein, translated by Alison McCullough
The Dark Flood by Deon Meyer, translated by KL Seegers
Best Crime Show of 2022 Shortlist
Shetland
Dahmer – Monster
Bosch: Legacy
Slow Horses
Black Bird
Reacher
Best Crime Author of 2022 Shortlist
Steve Cavanagh
Elly Griffiths
Ann Cleeves
SA Cosby
Michael Connelly
Val McDermid
Now head on over to our voting form and make your selections!
Thank you again to everyone who has supported our awards this year, and to all the readers who took the time to nominate their favourite books, authors and shows.