Indie crime fiction is something we work hard on here at Crime Fiction Lover. The big publishers will always guarantee themselves reviews in the newspapers and on the major entertainment sites but we're open to reviewing authors of all stripes. Indie crime fiction is a great way to discover something different, and we think diversity of thought and creativity is one of the most important things sustaining the crime genre. So, it's with plenty of pride that we bring you this year's shortlist of the finest independently published crime novels – as nominated by our readers. This is the perfect place to find a 'hidden gem' to try. We also welcome you to vote for your favourite in the Crime Fiction Lover Awards 2022, using the link below.
Click here for the Crime Fiction Lover Awards 2022 voting form.
Now, let's take a look at the top indie crime novels of the year…
How to Murder a Marriage by Gabrielle St George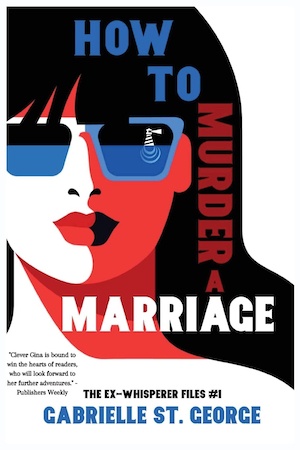 The first novel in the Ex-Whisperer Files series by Canadian author Gabrielle St George came out last November and readers love the sassy relationships writer Gina Malone, who takes centre stage. Having moved to a small town in Western Ontario, Gina has an innate ability to make enemies. Relationship advice is a tricky business, and when she tells a reader to leave her husband, there's one created straight away – plus, the woman has gone missing. Then there's her own love interest's ex. Finally, her own ex-husband, of course. Gina has a stalker, a woman is missing and there's a storm brewing on the shores of Lake Huron. We've never reviewed this book but it's had huge interest from Crime Fiction Lover readers.
Order now on Amazon
Unjust Bias by Liz Mistry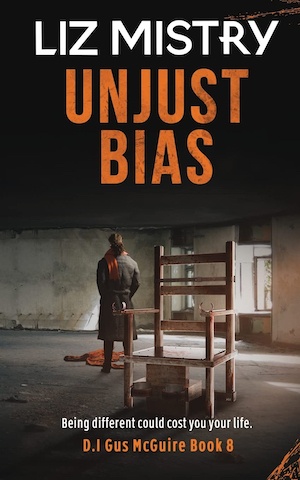 Book eight in the DI Gus McGuire series by Liz Mistry has really captured the imagination of crime fiction readers in 2022. It's a book in which the author pushes the envelope – with a teenager going missing and the possibility that this is to do with slave auctions taking place on the Dark Web. McGuire, meanwhile, is weighed down by guilt, having failed to solve the murder of a homeless boy. It's a book that raises a whole range of issues around unjust biases in society – against the LGBTQ+ community and the homeless, just for starters. Hard-hitting, hardboiled and on point.
Order now on Amazon
The Corpse with the Turquoise Toes by Cathy Ace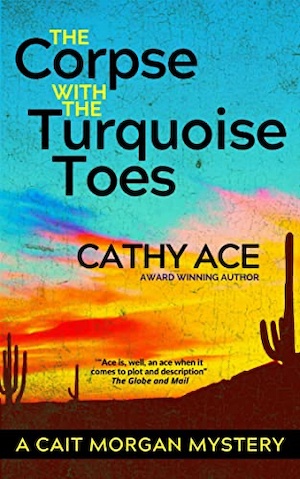 A relaxing holiday for criminal psychologist Cait Morgan and her ex-cop husband Bud – never! This time the pair head to Arizona and the Sonoran Desert for a warm weather break, but are dragged into a mystery when one of the leaders of an unusual desert cult is murdered. Members of the Faceting for Life cult seem more than a little shifty and readers too are dragged into this modern cosy mystery, with a great deal of the impact due to the way Canadian writer Cathy Ace renders the desert setting. It's 12th in a series that shows no signs of going stale – as evidenced by its popularity with lovers of indie crime fiction. Read our review here.
Order now on Amazon
Five Moves of Doom by AJ Devlin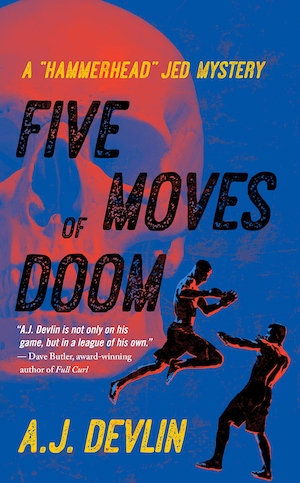 The best indie crime fiction takes risks, and that's what we see here with an author who's passionate about sports entertainment (AKA pro wrestling) and a publisher in NeWest Press that was willing to go with it. Five Moves of Doom is the third novel featuring the PI 'Hammerhead 'Jed Ounstead and is probably the most hardcore. When Jed is hired to find a stolen prize belt for an old wrestling buddy, he happens on a Fight Club-style ring where bouts take place on the top of buildings in Vancouver and lots of money is won and lost on the outcomes. Thing is, the guy who organises it all might just be a sadistic killer and after a murder Jed is on this fellow's trail. It's a book that really pops and fizzes with humour, action and mystery. AJ Devlin – the third Canadian author on this list – is building his own little crime fiction universe from the top of a turnbuckle. Read our full review here.
Order now on Amazon
The Woman in the Library by Sulari Gentill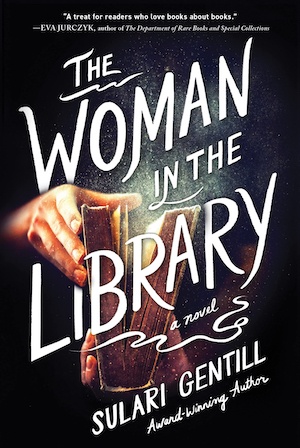 Australian historical fiction author Sulari Gentill has changed tack and the crime fiction genre is the richer for it. Here she creates a mystery within a mystery, so to speak. Australian author Hannah is writing a book about another author, Freddie Kincade, who writes in the Boston Public Library. When a woman is murdered in the library, Freddie teams up with three other library users who are all curious about the murder. While Hannah corresponds with an increasingly creepy proofreader in Boston, it becomes evident that one of the four characters in her book has a very serious crime to his name. While it sounds complicated, The Woman in the Library is actually a delightfully clever novel with layers of menace subtly sculpted around two different, connected stories. Read our full review here.
Order now on Amazon
A Mourning Song by Mark Westmoreland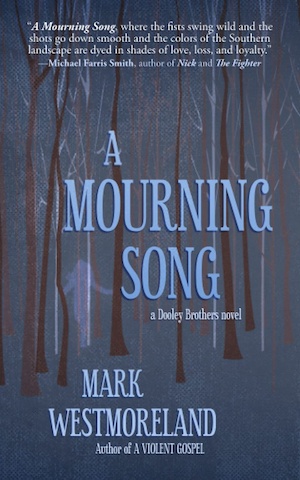 Southern noir from the pen of Mark Westmoreland, A Mourning Song has the pulp chops of Shotgun Honey behind it and is the second novel to feature Marshall Dooley and his brother Mack. As the title suggests, Marshall is haunted by his lost love, Andy, who appears to him in dreams and in daily life, dragging out his grief and keeping him tethered to the bourbon bottle. But Marshall is still working for crime boss Peanut Bohannon and because of this, white supremacists kidnap his mother. It's time for the brothers Marshall and Mack to swing into action, free their mama and exact revenge. That maudlin spirit is following Marshall everywhere he goes and this is what gives A Mourning Song such poignancy.
Order now on Amazon
If you haven't voted in the Crime Fiction Lover Awards 2022, please do so here.