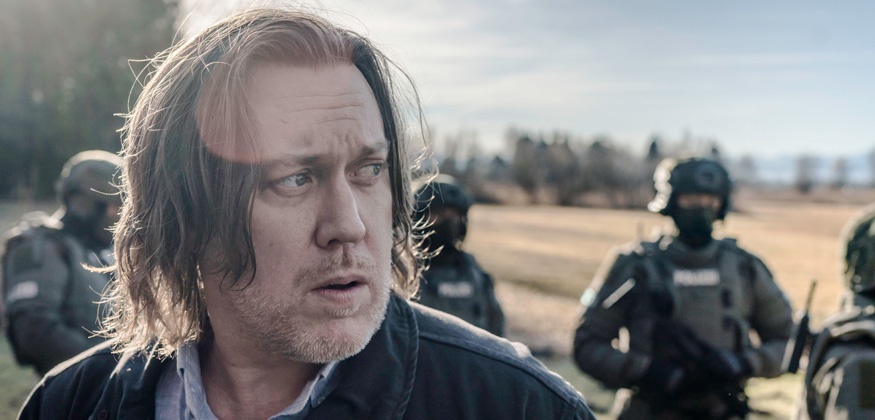 If you're a devotee of atmospheric TV crime series from remote locations – complete with those obligatory subtitles – then don't miss the German-Austrian crime show Der Pass, which comes out on DVD on 23 September.
A few minutes in, you'll find yourself high up in the Alps, on the frozen frontier between Germany and Austria. The naked body of a man has been found, with his head in Austria, his feet in Germany, crouched in yoga's child pose with a horse-hair pony tail in his hands.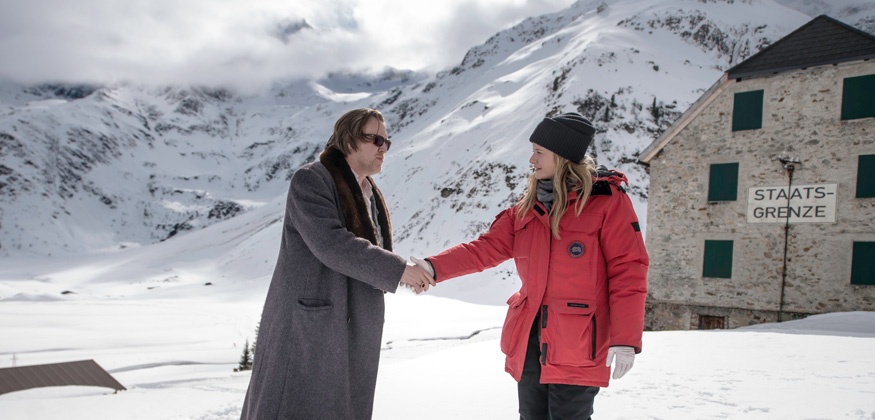 Straight away, parallels with the Danish-Swedish hit The Bridge are evident, but that's not necessarily a bad thing. Besides which, the set-up isn't the focus of the storyline, though it does bring together two interesting new detectives. Representing Germany is Ellie Stocker, played by Julia Jentsch. She's young, friendly, inquisitive and quite at home in the sloping alpine forests. Her Austrian counterpart doesn't feel at home anywhere, it seems. Gedeon Winter (Nicholas Ofczarek) has no interest in the case whatsoever. Transferred from Vienna to Salzburg, he's haunted by something in his past and uses various substances to get to sleep at night. Big and shabbily dressed, there's a hint of Rolf Lassgård's Wallander about him.
But this case will pull him in nonetheless, and it'll pull you in as well. The strange posture of the victim and the X-shaped stab wound in their neck suggest a serial killer at work. The dead man turns out to be a Bulgarian people-trafficker – perhaps one linked to a cargo truck found with dozens of dead migrants inside. A flash drive sent to a Munich newspaper confirms that the killer wants attention and is on some kind of mission. Their message: "The red time of year is coming."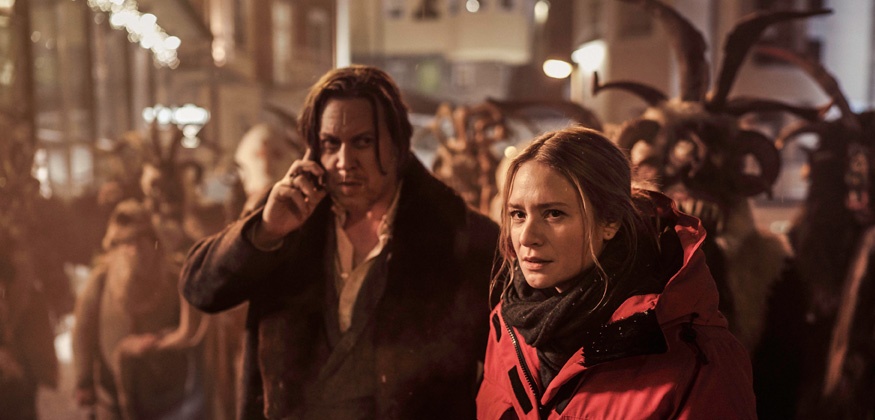 Soon Ellie and Gedeon are investigating in a world of horned masks, woodland rituals, ravens and the pagan mythology surrounding the god Cernunnos and the Krampuses, similarly horned figures said to punish misbehaving children around Christmas time.
Punishment is indeed the killer's purpose, and as the episodes continue more posed corpses appear and Ellie and Gedeon decide to use a pagan blog to try to flush out their quarry. Whoever they are dealing with is as technologically advanced as they are devoted to ancient ritual, tracking down and cornering victims using trojan viruses on their smartphones.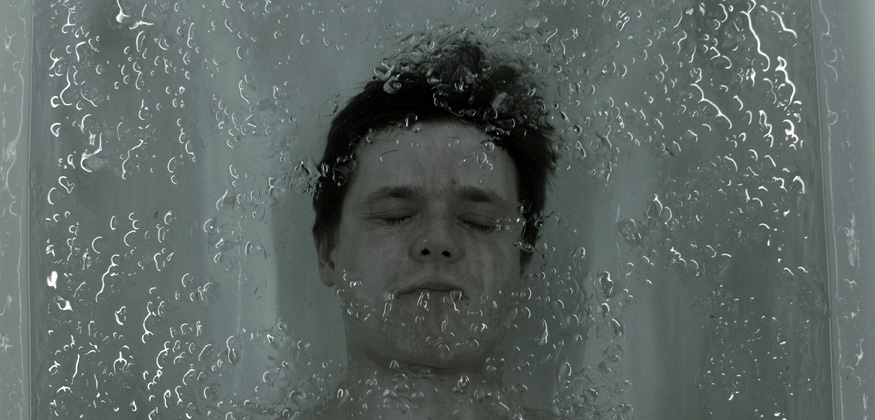 Der Pass has all the tones needed for a Nordic noir masterpiece, but paints them onto a captivating alpine canvas. Soaring mountain ranges and vast evergreen forests contrast with smothering snowdrifts and dense, ground-level fog for a claustrophobic sensation. The dreariness and ennui Gedeon Winter feels is reflected in a grey and earth colour palette, largely drained of any bright or optimistic hues, but the camera work inspires in clever ways.
It's not just how the vistas are captured, but how well-planned some of the key shots are. Conventional set-ups are augmented with handheld sequences and interesting changes of focus to generate a slightly disorientating effect. And the editing is just as inspired, with flashbacks playing forward into the current action in a unique way.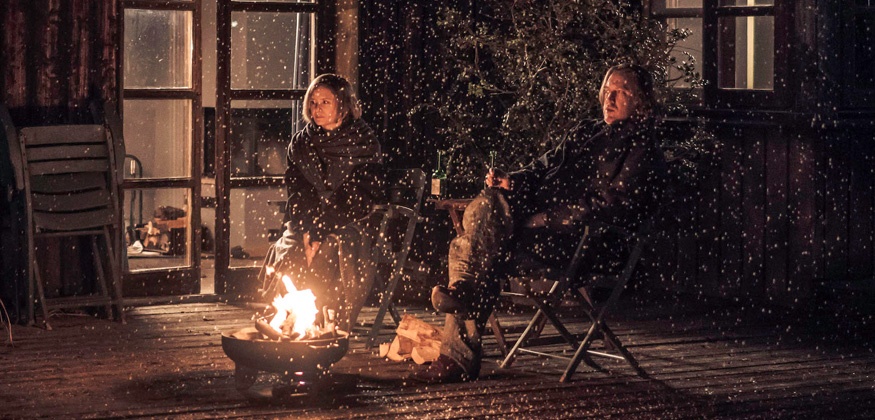 By episode three of the eight, the show is so chilling you'll be turning up the heating. As a menacing killer and their plan are revealed, you'll gradually learn more about the main characters – Ellie starting an affair with a married boss, and Gedeon with his secret contacts in organised crime.
Made by Sky Deutschland, Der Pass surpasses most other German language crime shows when it comes to atmosphere, and offers something entirely different to the decadence and darkness of the excellent Babylon Berlin. It's available on DVD from 23 September, but can also be streamed on YouTube starting at £1.99 per episode in SD, £2.49 HD.