Kurt Wallander, a detective in the small Swedish coastal town of Ystad, is a fiercely dedicated cop with a knack for reading crime scenes. His peculiar urkraft consists of making unconscious observations that nag him until they manifest in the nick of time for him to nab a murderer. The quintessential bloodhound, Wallander takes his cases home where, with his opera collection and a glass of wine, he tries to ward off the evil that men do… and his own despair. Wallander is irritable, peevish, and has a strong distaste for politics that get in the way of police work. Wallander's tiny social circle includes his perceptive daughter Linda and his father, an eccentric painter.
The Wallander books by Henning Mankell (pictured) have become international bestsellers. Their success may boil down to the simple fact that Wallander is at once hero and everyman. We accompany him through the intimate milestones of his life as he searches for justice, as well as a girlfriend, a new house, a dog. With the same financial worries and physical complaints as the citizenry he's sworn to protect, he is a cop who unhesitatingly puts public safety before his own.
Here's what the reader of Wallander gets: an engrossing and complex procedural, a suspenseful plot, and along the way the Swedish landscape, strong seasons and regional dialects. But most of all, we get involved in Wallander's life and existential concerns. When his thankless job, loneliness, and the fear of death tug at him, Wallander consoles himself with the deep feeling of responsibility instilled by his former partner Rydberg, whose investigative proverbs continue to fortify Wallander's conscience and sense of duty throughout the series.
The triumph of Nordic noir
Mankell's Wallander series began in 1991 with Faceless Killers and ended in 2009 with The Troubled Man, which was translated into English in 2014. Wallander is synonymous with Nordic noir, a crime fiction genre that Mankell's melancholy hero helped usher into the mainstream, inspiring readers and crime fiction writers worldwide. Many readers have discovered the books thanks to the global success of the television series starring Krister Henriksson.
Like the Martin Beck series which inaugurated the genre in the 1960s, Wallander combines procedural detail and social commentary with an emphasis on the bleak Scandinavian landscape that mirrors the brooding protagonist. Following the tradition laid down by Sjöwall and Wahlöö, Wallander's investigations expose the dark underbelly of society hidden just beneath the promised land of Sweden's social democracy.
Mankell refers to the Wallander series as novels of Swedish unrest. With this guide we take a retrospective look at the books in turn, many for the first time here on Crime Fiction Lover, and then outline the various video adaptations that are available – some of which are excellent.
The books, 1991-2009
Faceless Killers (Mördare utan ansikte – 1991)
The Glass Key Award-winning debut of the series introduces Kurt Wallander, a divorced, heavy-drinking detective in his 40s. His daughter is not talking to him, and his eccentric father still disapproves of him joining the force. We meet the rest of the squad, Wallander's mentor Rydberg and the rookie Martinsson, as they respond to a homicide on a remote Skånian farm. An elderly man is found beaten to death and his wife dies after uttering the word 'foreigner'. Amid latent xenophobia that escalates into violence and vigilantism, Wallander faces pressure from the press and prosecutor Annete Brolin, to whom he is attracted.
Buy now on Amazon
The Dogs of Riga (Hundarna i Riga – 1992)
With the death of his mentor Rydberg, Wallander's personal anxieties threaten to debilitate him. As if to justify his despair, the bodies of two tortured Eastern Bloc gangsters are found huddled in a beached dingy which is traced back to the Latvian city of Riga. Major Liepa is sent over to assist, after which he returns to Riga only to be murdered himself. Wallander goes to Riga and encounters a deeply corrupt post-Soviet apparatus. He falls in love with the major's widow Baiba, and they both narrowly escape alive. This title shows Mankell's personal convictions and his gift for penning complex, suspenseful thrillers.
Buy now on Amazon
The White Lioness (Den vita lejoninnan – 1993)
Wallander's murder investigations once again take him to a far-flung location. When a local real estate agent disappears, Wallander's instincts tell him she is dead. But when an explosion happens to lead him to the body, he also finds the remains of a terrorist outpost: a sophisticated radio, a weapon, and a severed human finger of African origin are found in the ashes. By the time he sorts it out, Wallander realises he must go to South Africa to prevent an assassination attempt that threatens to destabilise the whole country. Hunter and hunted switch sides in this harrowing thriller that culminates in a tense shootout.
Buy now on Amazon
The Man Who Smiled (Mannen som log – 1994)
Wallander suffers a breakdown after shooting a man to death in the previous book, and takes a year off. He contemplates quitting altogether, but work is the best medicine. An old friend who suspects his father's death was foul play himself is murdered, triggering Kurt's instincts and also his sense of duty. All roads seem to lead to a prominent businessman with strong ties to the authorities, but he is elusive and all but untouchable. Fortunately, Wallander is aided by a new cop on the force, Ann-Britt Höglund, who helps him get to the truth. What they uncover is as abominable as it is far reaching.
Buy now on Amazon
Sidetracked (Villospår – 1995)
When Wallander helps respond to a local disturbance he sees a young woman set herself on fire in a field. A high-ranking official is hacked to death and scalped, which marks the beginning of a series of murders. What is the pattern that connects the murders? Is there a link to the horrific suicide that haunts him so? Wallander pines for his long-distance love Baiba, the widow of the murdered Latvian cop from Dogs of Riga. To his great annoyance, he must solve the set of murders amid the restructuring of the Swedish police force and the distractions caused by the World Cup, two subjects he has no interest in.
Buy now on Amazon
The Fifth Woman (Den femte kvinnan)
Things are looking up for Wallander after returning from a trip to Italy with his father, where they finally bonded. But he must put his personal life on hold when an elderly birdwatcher is found impaled in a booby-trap of bamboo stakes rigged near his home. The only clue is a set of poetry written by the apparently harmless old man. But the murder of four nuns and a visiting woman in Africa during the book's prologue hints that revenge is afoot. When an orchid collector is found tortured to death, Wallander must catch a serial killer in the face of a growing militia movement.
Buy now on Amazon
One Step Behind (Steget efter – 1997)
Published in English in 2002, this is a very complex and suspenseful story. Wallander must solve the murders of three youths executed during their Midsummer revelry in the woods. He is coming to terms with the death of his father and his own failing health when a close colleague is found savagely murdered in his own home. As the manhunt for a cop killer begins, Wallander soldiers on despite overwhelming fatigue. There are few clues, including a photograph of an unknown woman, and very few answers until the final suspenseful chapters of this intricately wrought masterpiece brings it all together. Read our review here.
Buy now on Amazon
Firewall (Brandvägg – 1998)
A man drops dead in front of an ATM machine and two teenage girls confess to murdering a taxi driver for no apparent reason. While Wallander despairs over his diagnosis of diabetes and the general state of humanity, a betrayal within his own ranks makes his temper flare. As one of the teen killers escapes custody, a blackout plunges southern Sweden into darkness, leading to a corpse found at the power station. Wallander feels out of his league with a suspected global cyber-terrorism plot, but he is aided by an attractive hacker who just may re-kindle his hopeless love life.
Buy now on Amazon
The Pyramid (Pyramiden – 1999)
Fans are in for a treat with this collection of five short stories featuring Wallander. The stories span his career from his earliest days as a beat cop in Malmö, his very first case, meeting his future wife, and a recent encounter with his father. This prequel collection, which technically should go first in the series timeline, fills in essential details about Wallander's character which are interwoven into five fascinating murder cases.
Buy now on Amazon
Before the Frost (Innan frosten – 2002)
This book was originally meant to begin a series based around Linda Wallander, in which Kurt's daughter joins the police force. However, the suicide of actress Johanna Sällström, who portrayed Linda in the Wallander TV series, moved Henning Mankell so deeply that he abandoned the idea. Linda has just graduated from the academy and is eager to start in the Ystad police. The disappearance of a childhood friend coincides with a case her father is working on. A bizarre murder and a re-written Bible points to religious fanaticism and a murder spree. From the perspective of Linda, we're given more insight into the relationship between Wallander and his daughter.
Buy now on Amazon
An Event in Autumn (Handen – 2004)
This novella was originally printed in Dutch as Het Graf for a crime fiction festival in The Netherlands. It takes place just before Linda becomes a cop, and Kurt is shopping around for a house. The best prospect for the soon-to-retire detective is a quaint house shown to him by his colleague Martinsson… that is until Wallander discovers a human hand poking out of the ground, beckoning him to solve the mystery. The real bonus here is the retrospective afterword by Mankell entitled How it Started, How it Finished and What Happened in Between, in which he sums up his feelings about Wallander and the series. It was published in English last year and you can read our review here.
Buy now on Amazon
The Troubled Man (Den orolige mannen – 2009)
Wallander investigates the disappearance of retired naval officer Håkan von Enke, who happens to be his daughter's future father-in-law. To his dismay, Wallander learns he is victim of the same disease that claimed his father. With a surprise visit from his long-lost love Baiba, he learns that she is also mortally ill. When von Enke's wife is found dead, Wallander races to solve a mystery of a spying scandal with Cold War roots. In this swan song for the series, Wallander's past is the main character, and his entire life journey is thrown into relief: His loves, conflicts with his father, his relationship with his daughter, and his joy at being a grandfather.
Buy now on Amazon
There is also a standalone novel, The Return of the Dancing Master (Danslärarens återkomst), based on the character Stefan Lindman, who goes from cadet to cop in the Wallander series. While on sick leave after a cancer diagnosis, Lindman investigates the murder of a retired colleague and encounters a neo-Nazi network with strong roots in World War II Germany.
The films, 1994-2007
Viewers familiar only with the Swedish Wallander portrayed by Krister Henriksson will be fascinated to behold the first actor to play the role, Rolf Lassgård. Lassgård is an impeccable actor whose large frame treads through the subdued atmosphere of these slow-burning thrillers made in Sweden. As straight adaptations of the books, these movies were either broadcast serially, released theatrically, or were direct-to-video productions.
Faceless Killers (Mördare utan ansikte – 1994) A four-part television mini-series
The Dogs of Riga (Hundarna i Riga – 1995) A feature film
The White Lioness (Den Vita lejoninnan – 1996) A feature film
Sidetracked (Villospår – 2001) Made for TV movie scripted by Mankell himself
The Fifth Woman (Den 5e kvinnan – 2002) A two-part mini-series
The Man Who Smiled (Mannen som log – 2003) Made for TV movie
One Step Behind (Steget efter – 2005) A feature film
Firewall (Brandvägg – 2006) A two-part mini-series
The Pyramid (Pyramiden – 2007) A made-for TV movie, also starring Gustaf Skarsgård as the young Wallander
The Swedish TV series, 2005-2013
Legions of fans swear their allegiance to Krister Henriksson as the definitive Wallander (properly pronounced Vallánder) and it's easy to see why. Mankell, who contributed to this series of original stories based on the character, is too diplomatic to take sides, but we'll leave you to judge. Three series have been made by Yellow Bird in Sweden, watched by legions of fans worldwide with English subtitles. The cool, sombre tone and quiet landscape are juxtaposed nicely with the passions that erupt with each crime, in each episode.
While Kurt Wallander is the focal point, throughout the series there's a developing relationship between his daughter Linda and young detective Stefan Lindman, but later we meet young cops Isabelle and Pontus who are equally young and inexperienced. Wallander's colleagues such as sturdy Svartman, on-edge Jan Martinsson and the forensics expert Nyberg give the cast depth, familiarity and continuity as the programmes progress.
Series 1 (2005-2006)
Before the Frost (Innan frosten) In the only episode in series one based on a book, Linda has just joined the Ystad force and helps her father with an animal torture case that becomes the prelude to the ritual murder of humans.
The Village Idiot (Byfånen) A harmless, mentally ill man known by the locals for his claim to be the son of Sitting Bull, enters a bank in town and threatens to blow it up if money is not transferred to an account. When the device around his neck is determined to be a real bomb, his stunt is no laughing matter. Kurt Wallander and his squad realise the case is more complex and far-reaching than they can imagine.
The Brothers (Bröderna) A wealthy couple is found murdered in their mansion. Wallander and his team determine they were both tortured and that the wife must have been first raped in front of her husband. Linda and new DI Stefan Lindman prove their mettle as they learn the motive was revenge.
The Darkness (Mörkret) One beautiful summer day, a child is found abandoned in a parked car. Her father is nowhere to be found and her mother, committed to an insane asylum, is not much help to Linda, who must take charge when Kurt falls ill.
The African (Afrikanen) As a local political candidate rails against anti-immigrant sentiment in Ystad, an African man is found murdered on a Polish train. Not only are these two events connected, but the murder weapon is traced back to an old friend of Kurt's.
The Tricksters (Den svaga punk ten) A horse breeder kicked to death by his horse turns out to be a case of murder. As Kurt questions neighbours they learn the simple farmer had a secret life, but the discovery of a stash of Polaroid snapshots leads to a dark underworld of sex, submission, and murder.
Mastermind Kurt is distracted from investigating a brutal murder when a fellow cop Martinsson's daughter is kidnapped. To make things worse, a mysterious mastermind is manipulating events from inside the police force.
The Photographer (Fotografen) The corpse of a woman found in Ystad turns out to be American. It's soon learned she was visiting an internationally known photographer from the area. When Kurt investigates her background as well as her jealous husband's, he learns the murder may also have international roots.
The Container Lorry (Täckmanteln) An unattended lorry parked on the outskirts of town raises suspicion. When Linda Wallander investigates, she discovers it is full of dead bodies, and the only survivor among the undocumented victims is a child. Identifying the victims and the owner of the stolen lorry is just the beginning of the search for the parties responsible.
The Castle Ruins (Luftslottet) An eccentric old man enters a bank with is three dogs in tow and withdraws a huge amount of money: 20 million kroner. A few days later, he and his dogs are poisoned to death, and there's no sign of the money. Suspicion turns to a neighbour, but he and his family are also murdered. Should they follow the money, or is there some other sinister motive?
The Black King (Blodsband) A woman murdered on a boat leads the investigation to a commune where Linda's former lover resides. Her new lover and colleague, Stefan, believes the man is involved. Linda disagrees, but that doesn't stop Stefan and Kurt from delving into his past for answers.
The Joker (Jokern) An eight-year-old girl is the only witness to her mother's murder in front of her cafe. When it's learned that the woman had been a protected drug informant, a macho cop from a neighboring precinct is brought in to help in a case that leaves us guessing until the end.
The Secret (Hemligheten) A young boy's murder on an abandoned farm opens up the world of child pornography and pedophilia and strikes a personal chord with Stefan, whose personal struggles force him to relinquish the case to Kurt and Linda.
Wallander – Collected Films Series 1 on Amazon
Series 2 (2009-2010)
The Revenge (Hämnden) As Kurt and his colleagues toast to his new house, they doesn't celebrate for long. Ystad is plunged into a blackout, followed by a series of murders whose terrorist implications trigger the involvement of the secret service, the army, and the minister of defense.
The Guilt (Skulden) A missing six-year-old boy is found dead. As the team explores other lines of inquiry, Martisson is convinced the culprit is a recently released pedophile, leading to an unfortunate escalation of vigilantism in the the surrounding town.
The Courier (Kuriren) A murdered drug courier leads to a local biker gang who threaten Isabelle and Svartman. A young recruit in the gang is their chance to infiltrate and break up the vicious drug ring.
The Thief (Tjuven) A wave of burglaries leads residents to beat up a Polish immigrant whom they believe is a thief. When his wife later reports him missing, Kurt finds a photo of a dead woman on the man's phone, which in turn leads to one of the vigilantes.
The Cellist (Cellisten) After watching her perform in a cello recital, Kurt saves a beautiful cellist from a car bomb afterwards and again when she is attacked in the hospital. He may have to save her a third time as he learns she is a target of the Russian mafia.
The Priest (Prästen) A priest is shot after leaving the arms of a local businessman's wife. When the priest dies, the murder weapon is found in the businessman's house, and he is charged for the crime. As Kurt investigates the spouses of both parties, he becomes convinced the man has been framed.
The Leak (Läckan) The heist of a security van, accompanied by a random murder and car bombs as distractions, also victimises Isabelle and young recruit Pontus. Kurt suspects a leak inside the security company is responsible and seeks the advice of an old friend in the business.
The Sniper (Skytten) A teenage sniper kills a thief, his girlfriend and a cop. As Kurt ponders the motive of the young sniper, Pontus goes rogue and almost gets killed and we learn about his past.
The Angel of Death (Dödsängeln) A choir girl disappears after a local performance. Questioning her former boyfriend gets Kurt nowhere, but when another member vanishes, he begins to look more closely at the choir's other singers.
The Phantom (Vålnaden) A couple engaged in an extra-marital affair are blown up in a beach house. Kurt looks into the business dealings of the affected spouses, but the motive may be revenge of a very personal nature.
The Heritage (Arvet) The owner of a cider factory is stabbed to death. When a string of suspects on the premises themselves are murdered, Isabelle and Pontus must look after the heiress wife all the while controlling their new-found passion for each other.
The Collector (Indrivaren) Isabelle graduates but her leaving the force and cooling off with Pontus is put on hold when her friend is murdered. The investigation opens up Isabelle's past in ways that force her to choose between two worlds.
The Witness (Vittnet) The eponymous witness is a young girl who sees a crime and is in hiding. Kurt and prosecutor Kristina Ahlsell are both shaken when he narrowly escapes a car bomb meant for her. Kurt realises the trafficking case she is prosecuting is connected to a murder when the young witness seeks him out for protection.
Wallander – Collected Films Series 2 on Amazon
Series 3 (2013)
The Troubled Man (Den orolige mannen) The last series begins like the first, with an episode adapted from a book. Charlotta Jonsson takes over the role of Linda Wallander. Kurt, now a grandfather, loses his gun. Although on suspension because of the incident, he investigates his new father-in-law's disappearance, which involves an historical submarine incident in Swedish waters.
The Missing (Försvunnen) A little girl slips away from her fighting parents who are both suing for custody. Wallander recruits the help of a suspect from a similar case years earlier to find the missing girl.
The Betrayal (Sveket) Kurt investigates the murder of a woman found not far from her home. He realises her husband is not the only suspect and that his own memory loss can no longer be ignored.
The Loss (Saknaden) A young woman found dismembered turns out to be a case of human trafficking. Kurt is no longer in charge due to his flagging memory, but he soldiers on when his colleagues don't see the case from his perspective.
The Arsonist (Mordbrännaren) When a convicted arsonist is released from prison, he is set upon by vigilante neighbours after local fires crop up. Kurt, now officially diagnosed with Alzheimer's, tries to hide the fact from his family and colleagues while struggling to solve the case despite his deteriorating condition.
The Sad Bird (Sorgfågeln) When a local restauranteur is kidnapped, Kurt suspects the Malmö police might be involved. He must solve the last case of his career for the Ystad police despite his worsening health, but his biggest challenge is facing his own mortality and the prospect of being alone in his final days.
Wallander – Collected Films Series 3 on Amazon
The UK TV series, 2008-2015
Both in the UK and in America, many associate the name Wallander with English actor and director Kenneth Branagh. The BBC production retains some aspects of the Swedish original – including Yellow Bird as producer – and even shoots on location in Sweden. Branagh's version consists of adaptations of the books that are marked by the Shakespearean gravitas he brings to the role along the quiet minimalism of the Swedish background. There have been four series, each of just three or four episodes.
Sidetracked
One Step Behind
Faceless Killers
The Man Who Smiled
The Fifth Woman
An Event in Autumn
The Dogs of Riga
Before the Frost
The White Lioness
The Troubled Man (in two parts)
Wallander – Series 1-3 Box Set
Young Wallander, 2020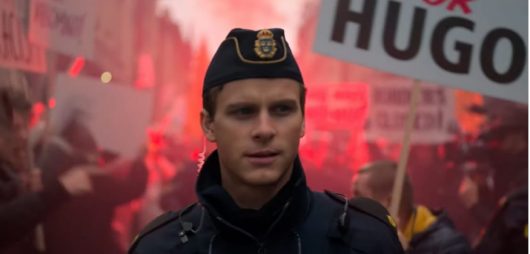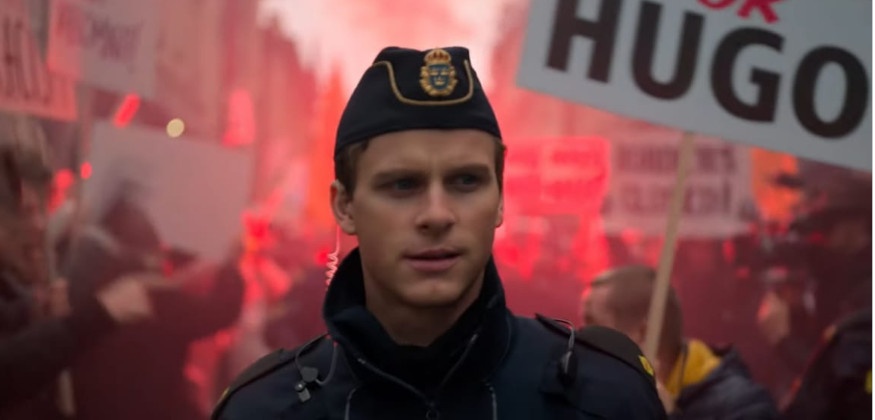 Much anticipated, Netflix's Young Wallander was worth the wait but it may not be as Scandi as some fans of Henning Mankell's detective character expected.Yellow Bird has produced all three television versions, including this one about Wallander's rookie years. Although the spirit of Mankell is evident, the show is not strictly speaking Swedish. Expect something more along the lines of Kenneth Branagh's Wallander, notably set in Sweden but without a single Swedish word spoken. And, indeed, except for Adam Pålsson in the role of the young Wallander, the cast is dominated by British actors. Incidentally, If you want to hear Pålsson speak Swedish in a criminal element, we recommend the outstanding Walter Presents series Before We Die.
Another salient feature of Young Wallander is the distinctly modern vibe and milieu that replaces the show's origins in the sleepy picturesque seaside town of Ystad. Coincidentally, Adam Pålsson actually hails from the town. Events are now set around Rosengård, a notoriously gang-ridden immigrant district of Malmö, with the action underscored by a conspicuously hip-hop soundtrack. The classic Nordic noir themes are present, however – social welfare, class privilege, immigration and xenophobia are issues as prominent in Young Wallander as they were in past novels and shows.
The Wallander here is the one we know and love, just younger. A decent, dedicated cop with a strong sense of justice. Since this is a prequel of sorts, although set in the present, fans of Wallander will be on the lookout for certain trials and tribulations to come for the soul-searching cop, including a bad marriage, anger issues and the demon of alcoholism. Don't expect a straight adaptation of the novels however, but rather a freer character-based TV series more like the popular Scandi series Beck, with certain elements and characters retained.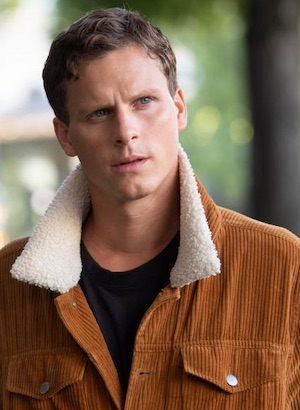 Episode 1 The murder by grenade of student Hugo Lundgren in the same neighbourhood as cop Kurt Wallander has a terrorist tinge. Wallander meets DI Hemberg and Rask, who put him on the case, promoting the reluctant rookie over his academy mate Reza. A Middle-Eastern hooded suspect seen at the scene is sought, but local boy Ibra, an acquaintance of Wallander's, is held as a suspected accomplice. Wallander recruits the local gang boss Bash to help nail the true criminal. During a white supremacist anti-immigration rally and raid on a church/refugee centre, Wallander spots and runs after the suspect, who knifes him during apprehension and escapes.
Episode 2 Wallander wakes up in the hospital and learns from Reza's wife that he was gravely wounded due to Wallander's flight from the scene. Wallander encounters Mona, a social activist who taunted him at the rally but who now nurses his wounds and may be an ally. The grenade used in the murder is traced to a Bosnian smugglers. Wallander learns from the grieving mother that Hugo went to a shady club the night before his murder. Ibra's gang connections keep him silent, and at the advice of Hemberg, Wallander himself stays mum on his attacker's identity in order to stay on the case. When Wallander makes enquiries at the club the smuggler frequents, he is once again attacked.
Episode 3 A beaten-up Wallander stumbles back to the refugee centre for more first-aid and answers from Mona. He and Rask find that the refugee centre and Wallander's neighbourhood estate are both linked to billionaire philanthropist Gustav Munck, whom they question. Dark Web forums connect both the grenade murder and the attack on the refugee centre. At the relocated refugee centre, a pregnant occupant turns up missing and Kurt's instincts send him straight to the hooded man, Zemar, and his pregnant wife. Wallander's empathy wins over the desperate couple, but before he can get answers, Zemar is silenced by a sniper as they arrive at the station.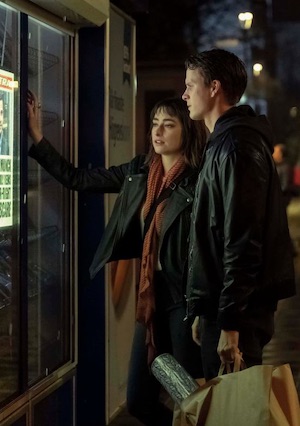 Episode 4 Zemar's murderer is Hugos' revenge-seeking father Rickard, but who inside the force leaked Zemar's arrival? Wallander searches for the true orchestrator of events. Reza's on the mend enough to help Wallander, who Hemberg forced off the case for a few days for overreaching. Zemar's pregnant widow, facing deportation, sheds light on Hugo's final night. Bash provides him an alibi, but Ibra is back on the streets. Wallander's despair, and his relationship with Mona, deepens. The Gustav Munck/Hugo Lundgren link extends to Hugo's best friend Isak, who's gone missing. Isak, when found, reveals his role as a drug-supplier for Munck's exclusive parties.
Episode 5 Wallander loses trust Mona's trust when he uses her to get to the untouchable Munck, who it turns out is Mona's ex. Isak points out the mugshot of the same Bosnian thug who beat up Wallander in the club, leading them to a possible link between Gustav Munck and Eman 'Dodo' Dodovic, another untouchable criminal who Hemberg has been chasing for years. As Reza, Rask and Wallander dig deeper into Munck's boarding school days, an inheritance law called ideikommiss and a connection to Dodo, it's still not clear why Hugo was killed in such a dramatic way. Wallander finds out why Munck was expelled from boarding school and tracks down the boy he tortured, or was Gustav the culprit after all?
Episode 6 All eyes are now on Karl-Axel Munck and Dodo and peripheral figures become central, including Bash. The Murder Squad contemplates Karl-Axel's motives in light of his dying father, Munck patriarch Leopold, who has made Gustav his new heir. Wallander has a tense stand-off with a rival gang initiating Ibra and rescues him with Bash's help. Wallander confronts Leopold directly and the Dodo connection leads them to believe there's some unaccounted-for explosives that may be used for a final attack. The team rushes to Gustav who they think is in danger and an explosion claims the life of one of the team. Ibra gets his football contract back, and Mona returns to Wallander, but Karl-Axel goes free. Wallander's despair causes him to quit the police.
Finally, a curiosity…
The Talisman (Talismanen) A co-creation of Henning Mankell (Wallander) and Jan Guillou (Hamilton), The Talisman is an eight-part TV series originally aired in 2003. The character Wallton, a playful conflation of Wallander and Hamilton, combines the authors' signature cop characters into one. Wallton is a cop who finds himself on the wrong side of the law and winds up in jail, where he meets a wealthy consul who convinces Wallton to track down a magical talisman. During his adventures, Wallton meets Ystad detectives Kurt Wallander and Anne-Britt Höglund. And if all that isn't meta- enough, Wallton encounters Henning Mankell and Jan Guillou themselves in a bar, where the authors discuss how Wallton's story might best be dramatised.
Want more Scandinavian crime fiction – read our guides to Harry Hole, Inspector Sejer, Martin Beck and Detective Erlendur.