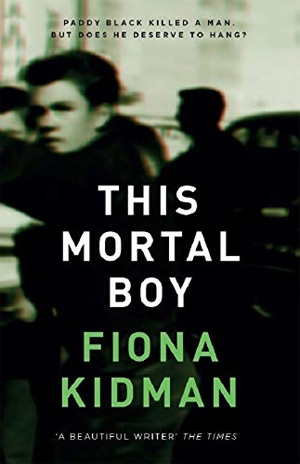 Over the years, troubled teenagers and young lives gone astray have provided rich pickings for crime writers and it's a theme running through this year's winning selections in the 10th annual Ngaio Marsh Awards.
Double award winner This Mortal Boy by Dame Fiona Kidman was described by the judges as "a harrowing tale full of humanity" and is a haunting recreation of the circumstances surrounding young Belfast immigrant Albert "Paddy" Black becoming the penultimate person hanged in New Zealand. It took both the Ngaio Marsh Award and the Acorn Prize for Fiction, to add to the NZ Booklovers Award and NZSA Heritage Book Award which are already adorning Dame Fiona's mantlepiece.
From a doyenne of New Zealand literature to a newbie. JP Pomare netted the Ngaio Marsh Award for Best First Novel for Call Me Evie, a psychological thriller about about Melbourne teenager Kate, who is recovering from a traumatic incident in a remote cabin in Maketu. But is the man with her a carer or a captor? The judges called it "a fascinating exploration of the concept of false memory."
The prize for Best Non-Fiction went to journalist Kelly Dennett for The Short Life and Mysterious Death of Jane Furlong. "A tragic story approached with sincerity and compassion" was how the judges summed up a book which digs deep into the mystery surrounding the life and death of a teen prostitute whose killer has never been found.
Dame Fiona received a trophy, a special edition of a Dame Ngaio book, and $1,000 courtesy of WORD Christchurch. Pomare and Dennett won a trophy, book, and cash prize from the Ngaio Marsh Awards.
"Decades ago, a remarkable woman from Christchurch was renowned globally as one of the biggest names throughout the storytelling world," said awards founder Craig Sisterson. "So it's only fitting that awards in Dame Ngaio's name are now showcasing just how world-class many of our modern-day Kiwi writers are too."
Want to see what all the fuss is about? You can order the winning books below…