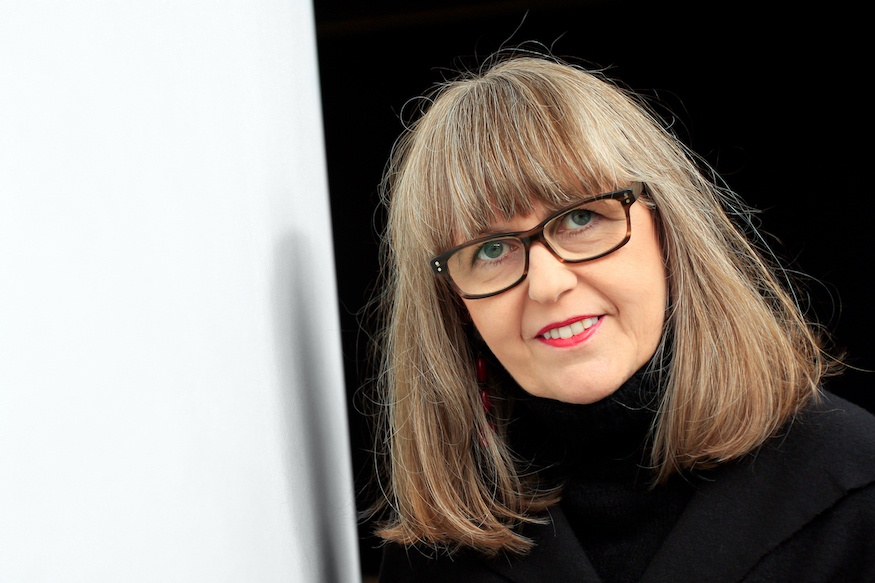 The indie publishing house Corylus Books specialises in discovering unique voices in crime fiction from various countries, then diligently translates the authors' novels into English. Jónína Leosdóttir is the latest distinctive crime writer Corylus has found, and the third from Iceland, following Sólveig Pálsdóttir and Óskar Gudmundsson.
Jónína's novel Deceit has just hit the shelves – her first to be translated into English, but by no means her first novel. A journalist and a biographer, she has had 20 books published in Iceland and seven of them are crime novels. Deceit introduces Adam and Soffia, a man and wife who have gone their separate ways but who are forced together again by a case Soffía is struggling with as a Reykjavik detective. In the middle of COVID, someone is sabotaging minimart fruit with hidden sharp objects.
There remains a lot of interest in Nordic noir and for those who've been bitten by that chilly bug Jónína is a fascinating author to discover. As well as writing about crime, she's documented her relationship with her wife, a well-known Icelandic politician, which survived for 15 years in the closet. In one way or another, she always writes about relationships, so we asked Jónína to tell us more about Deceit and her approach to writing.
What do you think crime fiction lovers will love about Deceit?
I hope they will like the fact that it is character driven and doesn't really fit snugly into a certain crime genre. One of my two protagonists is a cop, but it's not a police procedural, and although it's not too bloody, it's not cosy crime either.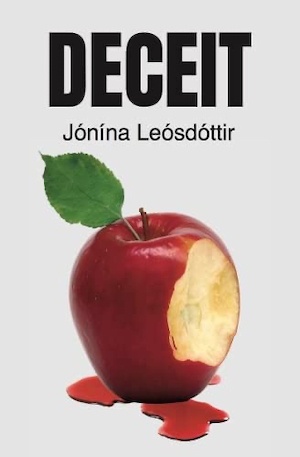 Can you tell us a little more about Soffía and Adam and how you developed them?
I wanted to create a crime-solving duo who were complete opposites, so some sparks would fly. Thus, a polite British ex pat and an Icelandic straight talking, slightly butch, cop fit the bill perfectly. And to get even more sparks, I made them a divorced couple who had very different attitudes to mingling with other people at the start of the pandemic in 2020.
What are they up against in the novel and who are the bad guys?
First, they are only up against finding some prankster who sticks needles into fruit in a small shop. But, oh, how that will escalate! There is also a murderous sub-plot. And the bad guys may have a good side, just as the good guys might have a bad side.
Some authors haven't included COVID in their books – what made you decide to do so?
The pandemic – before there were any jabs available – simply fitted perfectly to make a tense and tight situation even more tense and tight.
Where did the idea of deadly needles in food come from?
I had read about such cases in the media a few times and this behaviour intrigued me. It is, in fact, terrorism… inflicting hurt on random, innocent people.
How was the novel received in Iceland and has anything been altered for English-speaking audiences in translation?
Deceit was extremely well received here, but some readers missed the protagonist from my first series – that's a feisty lady in her late-60s called Edda. You could call her a modern, Icelandic Miss Marple and she has many admirers who want me to ditch Adam and Soffía for more novels about her.
Nothing has been altered in the translation.
What are the advantages and disadvantages of setting a book in Iceland, with its low crime rate and so on?
Iceland has a lot of advantages as a setting – especially the darkness, the cold, the tiny population and the fact that criminals cannot easily escape from an island. And in spite of having written seven crime novels, I don't think I've added a huge amount to the body count in Iceland. There are other ways to harm people than to kill them, if you see what I mean.
Who are some of your crime-writing influences?
I mostly read British crime novels and some of my favourites are Ann Cleeves, Sophie Hannah, Clare Mackintosh and Nicci French, whose latest novel I'm just about to finish now.
What's next for Jónína, and what's next for Soffía and Adam, in the English speaking world at least?
The second novel about Soffía and Adam was published in Iceland in early October, so it is ready for translation if UK readers want more. My project for 2023 is a third novel about the ex-couple, and then, maybe, I will give in to pressure and write another book about Edda.
Translated by Corylus co-founder Quentin Bates, Deceit is available now – use the buttons below if you decide to try it.