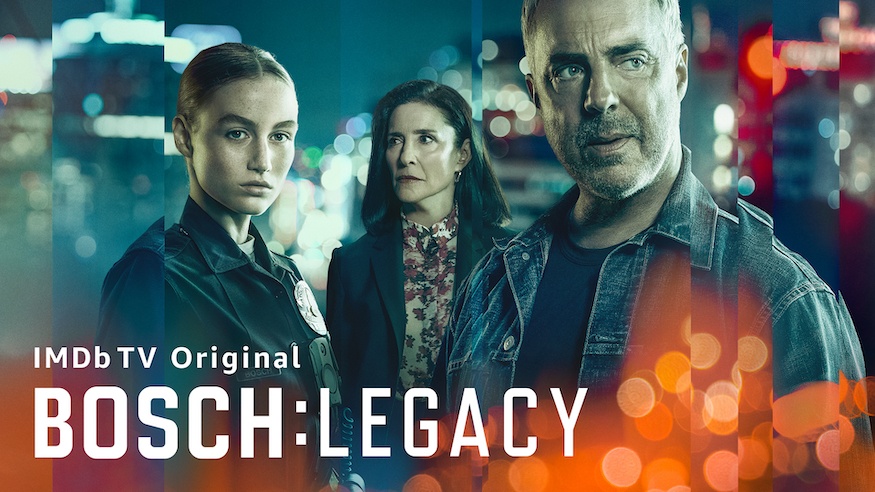 Harry Bosch, Maddie Bosch and Honey Chandler return to our screens on 6 May in Bosch: Legacy, a spinoff that continues on from Amazon Prime Video's seven-season series, revealing a different side to each of these key characters. Premiering free on Freevee via Prime Video, Bosch: Legacy offers mystery, intrigue and action as the trio face off against the Russian mafia, corrupt corporate suits, street-level psychopaths and even the LAPD. This is a multi-layered look at contemporary Los Angeles – and American society – with plenty of talking points and a load of swerving and twisting storylines to enjoy across 10 hour-long episodes.
From what we understand at this time, the first four episodes will be available on 6 May, with two more arriving each week thereafter. Is anyone up for a watch party?
The theme of legacy plays throughout but comes through most clearly in the main story, which comes from Michael Connelly's Bosch novel The Wrong Side of Goodbye. Harry Bosch (Titus Welliver) is summoned to meet Witney Vance (William Devane), the billionaire owner of an aerospace company who is coming to the end of his life. Vance wants Bosch to find out what happened to the girl he got pregnant when he was in college. One of his dying regrets is not standing up to his father, who forced Vance to end their relationship. More than that – could Vance have a living heir?
With billions of dollars on the line, Vance isn't the only one interested. His security man, and his secretary of over 40 years, might have thoughts of being in the will, but as it stands the man currently running Vance's firm is set to inherit it. Corwin doesn't want Bosch turning up anything that could get in the way of this legacy…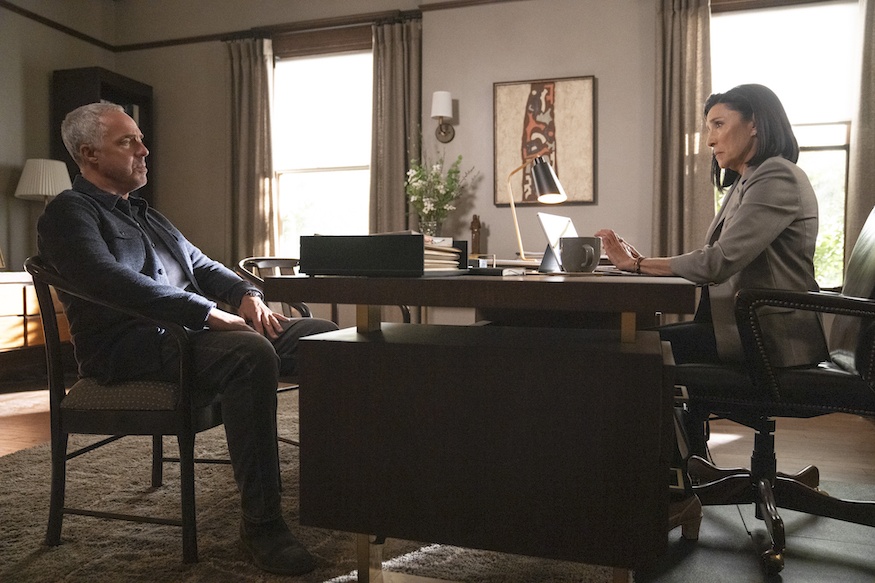 Over to Honey Chandler, powerfully played by Mimi Rogers. She has physically recovered from the gunshot wounds that nearly killed her in Bosch season 7 and now harbours a deep hatred of the man who tried to have her killed – hedge fund finagler Carl Rogers (Michael Rose). When one of the witnesses against Rogers recants his testimony, Rogers walks free which fuels Chandler's rage. Witness her pumping off rounds at the firing range. Witness her in therapy, swearing her head off and envisaging Rogers' death. She may be healed in body, but her mind is a different matter entirely.
But there are bigger fish than Rogers out there. We learn that he was operating under the Solntsevskaya Bratva – a Russian organised crime group that so far has evaded US prosecutors. The killer brothers Alex and Lev Ivanovich are in town seeking to protect their investment in whatever racket Rogers is running. Meanwhile, Bosch wants Rogers nailed too because of the attempt made on his daughter Maddie's life so he starts helping Chandler put Rogers behind bars and with other cases – such as defending a homeless man accused of murdering a doctor, a plot strand from Michael Connelly's The Night Fire.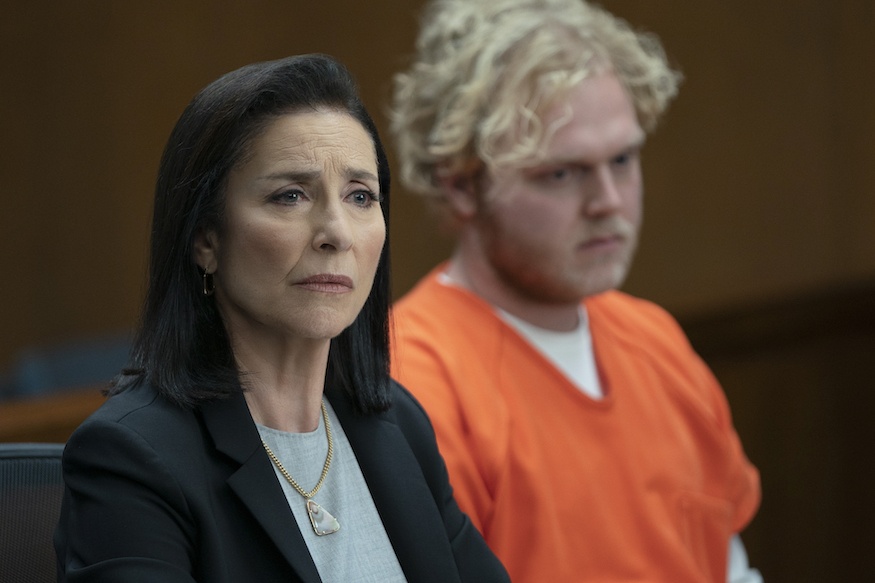 "I miss catching killers, I don't miss the department bullshit."
While Harry may not miss the LAPD, we viewers will still be on the blue side with Maddie (Maddison Lintz) who has left the police academy and joined the force as a 'boot'. She's assigned to work with Reina Vasquez (Denise G Sanchez) who will call her 'boot' most of the time. Nobody wants to get too friendly with a trainee officer – in case they screw up… or get killed. In spite of Bosch's reputation in the force, Maddie has to accept her lowly place in the hierarchy, learn on the job and cope with the moral challenges it throws up.
Bosch: Legacy begins with echoes of the very first episode of Bosch as Maddie learns the hard way that an LAPD cop never separates from their partner when in pursuit. Remember what happened when Bosch chased his suspect down an alley, without waiting for J Edgar? Later, as an early responder at a rape scene she wants to help the victim, but is in danger of getting in the way of the detectives investigating. Like her father, this instinctive empathy with the victims of crime could be an achilles heel as she tries to fit in amongst her hardened colleagues. In many ways, she represents Bosch's legacy in the force.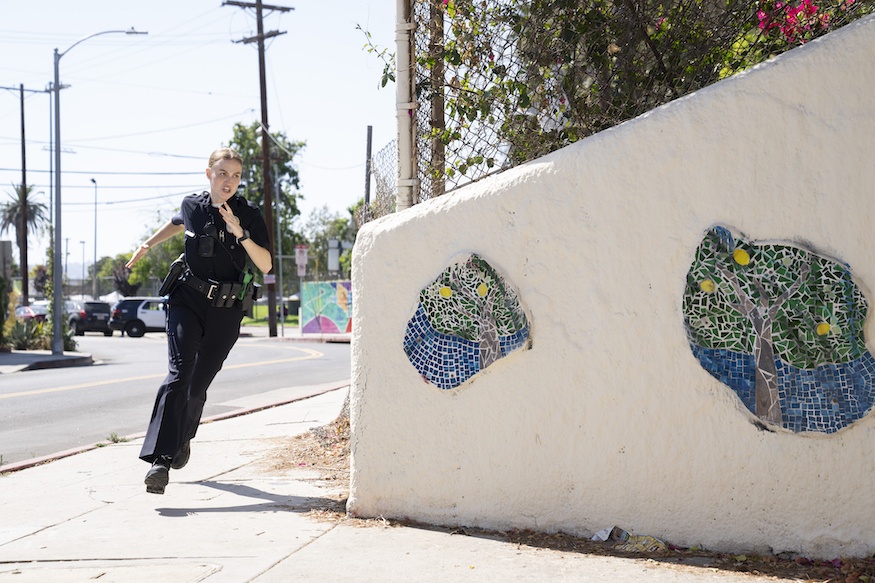 That's just a taster of what's upcoming for these characters, and will develop significantly in Bosch: Legacy. Bosch, for example, starts to see things from the other side. Cops are not always right. Defence attorneys like Chandler are not necessarily bloodsuckers, as he once thought. Sometimes police suspects become victims themselves.
If you're a fan of Amazon's Bosch series, you'll love reconnecting with several of the side characters including some of Bosch's old friends from the department. There are new ones to love as well. Mo Bassi, who provides the tech for Bosch's PI work, is a cool cat who could easily have rolled out of a Jack Kerouac poem and shares Bosch's love of jazz. Stephen A Chang turns in a wonderful performance. Give this guy his own show.
The whole thing is shot with a real love for Los Angeles as well. Its modernity, its vast scale, its excesses, its colour. And perhaps its faded glory too. Perched on the hillside, Bosch's modernist villa with its glass cube overlooking the city gets red tagged following an earthquake. Maybe there's a way he can get enough cash to fund the structural work required to make it habitable again? Hmmm. In the meantime, he's sleeping in his office like an old school PI.
Bosch: Legacy has been made by the same team who produced Bosch for Amazon Prime, with author Michael Connelly as one of the executive producers, alongside Tom Bernardo and Eric Overmyer. Our preview screeners had gaps for commercials, and as Amazon's Freevee is ad supported it's likely they'll be filled so it may not be as smooth to view as the Bosch series. But from the start you'll recognise the kaleidoscopic style of the snazzy opening credits – oh, and we love the jangly theme tune as well. The "can't let go" lyric was great, but it's now given way to "oh my my, times are changin". Amen to that.
CLICK HERE TO WATCH BOSCH: LEGACY ON AMAZON FREEVEE
Catch up on Michael Connelly's Harry Bosch novels with our guide, or find out more about the Bosch series on Amazon Prime here.