Crime fiction – the genre we love – is hotter than ever. But we think the thermostat is about to pop as the American author Don Winslow returns with a brand new trilogy set in the world of organised crime in New England. We've seen what Winslow can do with books like The Power of the Dog and The Cartel trilogy. City on Fire is likely to be HOT.
However, if you need to cool off, we've got Ragnar Jonasson's new standalone, which is set in Iceland in the middle of winter, and two new Scottish crime novels as well, by Stuart MacBride and Alan Parks. Plus, gothic creepiness in both Cornwall and Yorkshire with new titles by Eve Chase and VL Valentine respectively.
Organised crime, brutal and bloody murder, secrets and more secrets… On the Radar has it all this week. As we said, the genre is on fire.
City on Fire by Don Winslow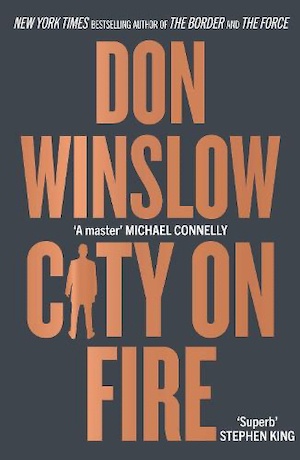 Set course for Providence, Rhode Island on 28 April, when Don Winslow begins a new trilogy with City on Fire. It's the mid-80s and at the heart of the story is Danny Ryan, a longshoreman who sometimes works as hired muscle for the Irish mob. He's about to become embroiled in a vicious turf war as the uneasy equilibrium between the Irish and Italian mafia is thrown into disarray by a modern day Helen of Troy. Danny really wishes he could start again away from the violence and corruption, but his lot is to protect his family in this tale of loyalty and betrayal, inspired by the Iliad. This epic from the author of the superb The Power of the Dog was among our most wanted novels of 2022.
Order now on Amazon or Bookshop.org
No Less the Devil by Stuart MacBride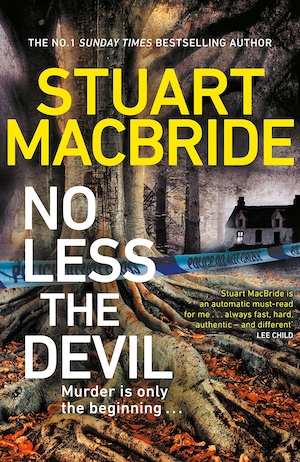 There's a stone cold killer out there, and nobody seems able to stop him. It was 17 months ago that The Bloodsmith butchered his first victim and the police are rapidly running out of ideas. With the media on her back and the bosses baying for a result, DS Lucy McVeigh has quite enough on her plate – but then Benedict Strachan, just 11 when he hunted down and killed a homeless man, is released. Strachan is back on the streets – he's battered, frightened, desperate and begging Lucy for help… No Less the Devil by master of the darkly humorous crime novel Stuart MacBride is new Scottish crime fiction out on 28 April.
Order now on Amazon or Bookshop.org
Outside by Ragnar Jonasson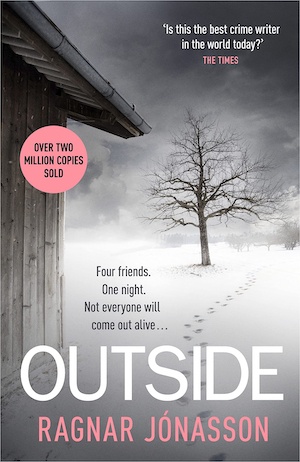 Ármann, Helena, Gunnlaugur, Daníel – four Icelandic friends who decide to reconnect by taking a winter trip to eastern Iceland to hunt ptarmigan. When a terrible blizzard strikes, their plans are derailed and they must seek shelter in an emergency hut. Opening the door to the hut should be their salvation but what's inside flips their expectations once again, and soon dark secrets and insecurities are bubbling to the surface and eventually someone lies dead. Ragnar Jonasson spins a closed-in, claustrophobic standalone, which has been optioned for film by Ridley Scott, that you can read in print from 28 April.
Order now on Amazon or Bookshop.org
May God Forgive by Alan Parks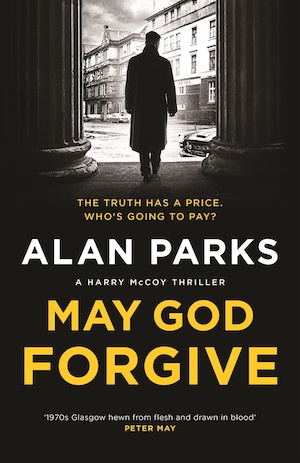 The latest addition to the Harry McCoy series by Alan Parks finds Glasgow in mourning after an arson attack on a hairdressers leaves five people dead. Tempers flare as three teenagers are arrested, but on their way to court the police van is rammed and the suspects are spirited away. The next day, one of them is dead, his body dumped along with a note saying: "One down, two to go." Can Detective Harry McCoy find the kidnapped boys before the threat is carried out? He'll have to outwit some of Glasgow's most powerful people if he is to succeed. May God Forgive is out on 28 April.
Order now on Amazon or Bookshop.org
The Birdcage by Eve Chase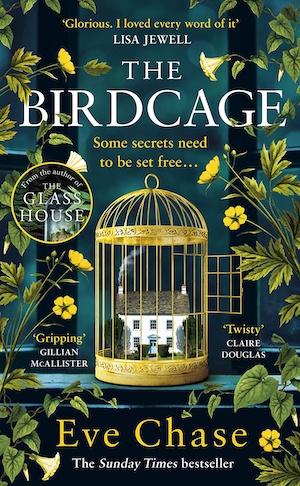 Eve Chase, author of The Glass House, is back with another atmospheric, twisty tale. The Birdcage is out on 28 April, and it centres upon estranged half sisters Lauren, Kat and Flora, who share a famous artist father – and a terrible secret. But the past is about to come into sharp focus once more after their father summons the trio to Rock Point, the Cornish cliff house where they once sat for his most celebrated painting, entitled Girls and Birdcage. Someone remembers that time all too well, someone who is watching their every move and knows what they did under the 1999 total eclipse.
Order now on Amazon or Bookshop.org
Begars Abbey by VL Valentine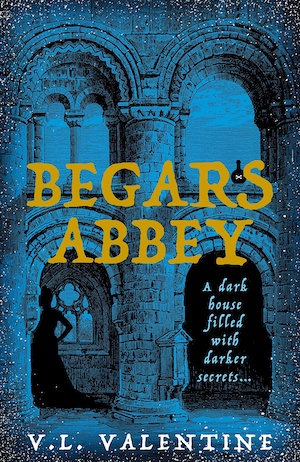 Fans of the gothic thriller are in for a treat with VL Valentine's Begars Abbey, published on 28 April. It's 1954 and in Brooklyn Sam Cooper is sorting through her dead mother's effects. She's broke and can't afford the rent on her dilapidated apartment, so when Sam comes across a hidden pile of old letters she's shocked to discover a family and an inheritance that she never knew existed, 3,000 miles away in Yorkshire. Begars Abbey is a crumbling pile, inhabited only be Sam's ailing grandmother and a few servants. But the place hides secrets, and as she tries to acclimatise to her new life, Sam soon discovers that her nightmare is only just beginning.
Order now on Amazon or Bookshop.org