2022 is here and we're ready for it! Whatever ups and downs there are ahead, one thing we do know is that there are some fantastic crime novels on the way. And that's important, because books are what have helped crime fiction lovers like us survive the last two years of COVID, lockdowns and general craziness.
This year, our selection of most wanted crime novels reflects some of the changes that are going on in crime fiction and in publishing in general. Our choices are more diverse, eclectic and exciting than ever before. This post is full of new names, unique voices and fascinating concepts proving that inspite of the global pandemic, crime fiction is in rude health.
As inspiring as it is, our list is by no means definitive. Let us know which crime novels you're looking forward to most in the comments below.
The Twyford Code by Janice Hallett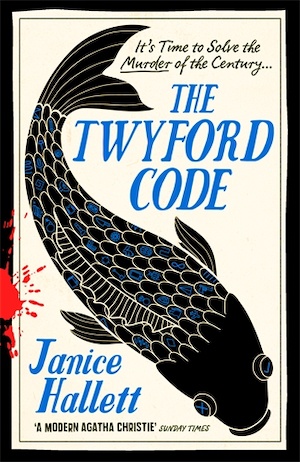 English author Janice Hallett's debut, The Appeal, was selected as Novel of the Year by the Sunday Times. She will follow it up with The Twyford Code on 13 January, another book that weaves a Golden Age-style mystery into a contemporary setting. As with The Appeal, Janice Hallett brings something different and intriguing to her set-up. The Twyford Code is about a book that a boy gave to his teacher 40 years ago. In its pages were strange annotations that the teacher believed formed part of a baffling code found throughout Edith Twyford's stories. But one day, Stephen's teacher disappeared. Now, on his release from prison, he wants to find out what happened to her – it's been haunting him for decades. There's a lot of buzz about this one in British crime fiction circles and among readers of cosy crime fiction.
Order now on Bookshop.org or Amazon
A Good Day to Die by Amen Alonge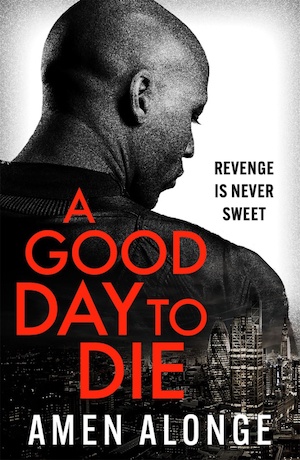 A new author we're looking forward to discovering in 2022 is Amen Alonge. The Nigerian-born British writer has been an engineer, scriptwriter, agent managing football TV rights and is now working to become a solicitor. Oh, and a crime author… His debut is the action thriller A Good Day to Die. Its protagonist is Pretty Boy, back in the London after 10 years of enforced exile. He's out for revenge, but as all crime fiction lovers know, that's never an easy thing to achieve. Expect plenty of punch, some memorable characters and even a dash of humour in a book that is already picking up some great early reviews. With a release date of 17 February, we've got this on our review pile, don't worry.
Order now on Bookshop.org or Amazon
This Might Hurt by Stephanie Wrobel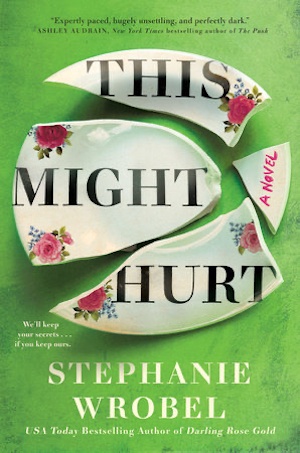 Stephanie Wrobel's debut – Darling Rose Gold in the US and The Recovery of Rose Gold in the UK – was awarded five stars when we reviewed it on the site in 2020. Perhaps because of that her 2022 release, This Might Hurt, is literally the most wanted crime novel by members of our team. When we were trying to find a reviewer for it, all hands went up. There's a huge buzz around This Might Hurt outside our gang as well, and it's one of those stories about how a dark secret in the past can pick away at life in the present. Kit and Natalie Collins have recently lost their mother and Kit has taken to the bottle. To break away from that lifestyle she decides on a dramatic detox course at a resort called Wisewood on an island off Maine. Six months away, off the grid. Then, Natalie receives an email from a Wisewood account threatening to reveal her secret. Off she goes to Wisewood to find Kit, and on 22 February we'll find out what happens in this tense psychological thriller. We're counting down the days…
Order now on Bookshop.org or Amazon
The Old Woman with the Knife by Gu Byeong-mo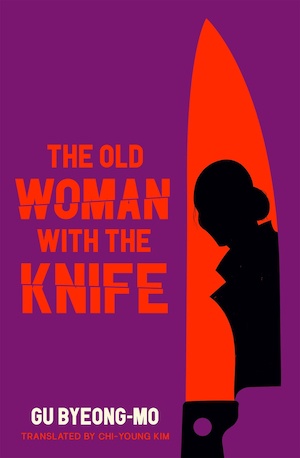 We love the whole idea of Gu Byeong-mo's debut in English, which will be released on 3 March. First of all, this young South Korean author comes with a strong reputation and is an award-winner in her own country. Secondly, The Old Woman with the Knife offers a different take on a familiar trope in crime fiction. Yes, we've read numerous novels about ageing assassins who want to go straight and/or give up the game. Here, the killer is a 65-year-old woman named Hornclaw who carries out 'disease control' for her clients. When she makes an error that leads to a series of consequences and brings the past she's hiding from into the present, she starts to question herself and her career. While on the one hand she meditates on the isolation and loneliness of her life, and her failing body, on the other she must deal with a threat from a male counterpart. We're expecting something literary and imaginative, with a sharp edge…
Order now on Bookshop.org or Amazon
Reptile Memoirs by Silje Ulstein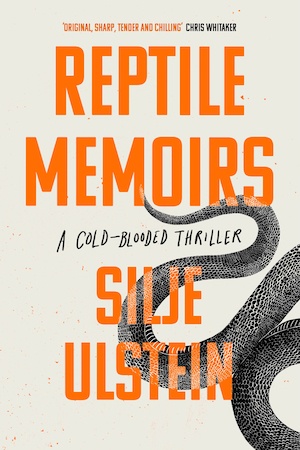 You'll nearly always find some Scandinavian crime fiction on our most wanted list, and this year the icy gem we have our eye on is a contemplative novel about a woman called Liv who, upon seeing a television programme about snakes becomes obsessed with them and buys a Burmese python called Nero. That obsession only grows. Over a decade later, we get into the crime story – a missing persons case. Eleven-year-old Iben has gone missing after an argument while shopping with her mother. Initially, rookie detective Roe Olsvik suspects the mother, Miriam. However, there's more to Iben's disappearance as family secrets emerge to put a new spin on things, with the reptilian pet providing a metaphor for cold-bloodedness in people. This Norwegian bestseller appears in English from 17 March.
Order now on Bookshop.org or Amazon
Cover Story by Susan Rigetti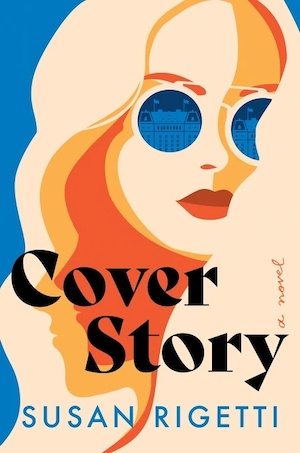 Back in 2017, Susan Fowler was most wanted in a different sense. As the whistleblower who exposed sexual harassment in Uber, the tech giant's leadership wanted her head on a platter – figuratively speaking. Instead, her blog post led to her being named Person of the Year by both Time magazine and the Financial Times, as well as the departure of Uber's CEO. Now, writing under her married name, Susan Rigetti's debut crime novel is most wanted as well. Cover Story is about an Elle journalist who agrees to become a ghostwriter for a wealthy socialite – but soon Lora discovers that her glamorous new friend Cat is not all she seems. Stolen identities and fraud run through Cover Story, which is set in Manhattan and told through Instagram posts, FBI transcripts, diary entries, emails and the like, putting us readers at the very heart of the investigation. Publication date is set for 2 April.
Order now on Bookshop.org or Amazon
City on Fire by Don Winslow
After being delayed by a year, could City of Fire be the Great American Novel of 2022? I guess we'll find out on 26 April, or soon thereafter. Here the author takes a classical cue from Homer's Iliad as a beautiful woman sparks a war between Italian and Irish crime syndicates like a modern day Helen of Troy. Alongside this big picture we have the story of Danny Ryan, a gangster who has been looking for a way out. When the war kicks off he must find a way to protect his friends and family, and defeat the forces working against him. From Providence to Hollywood to Vegas, City on Fire is a story of loyalty, betrayal and honour and begins a new epic trilogy for Don Winslow, whose The Power of the Dog novels made him one of America's most wanted crime authors a decade or so back. Big release.
Order now on Bookshop.org or Amazon
Sleepwalk by Dan Chaon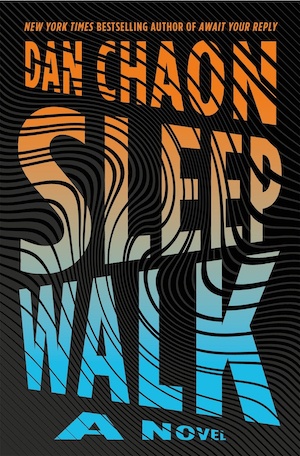 From Stieg Larsson's Lisbeth Salander to the Monkeewrench crew in PJ Tracy's novels, tech wizards living off the grid make for fantastic crime fiction characters. They can do what they want to a large extent, disappearing into the ether afterwards. Or maybe not, if Sleepwalk's blurb is anything to go by… Dan Chaon's protagonist Will Bear lives in the near future, but his past is about to catch up with him. After going over two decades without leaving a digital trace, he receives a call on one of his burners from a young woman claiming to be his biological daughter. Bear thinks she could be an artificial intelligence being, but she says she needs his help. Trouble is, not only could this mess things up with the shady people he works for, but it might expose him to those who forced him to go off grid in the first place. A fast-paced tech thriller that arrives 24 May, Sleepwalk should get your summer sparking. We loved the author's Ill Will in 2017.
Order now on Amazon
The Devil Takes You Home by Gabino Iglesias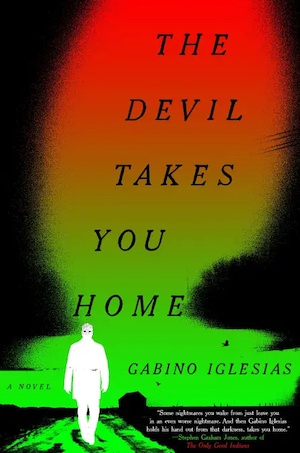 Gabino Iglesias is a writer based in Austin, Texas, whose work takes in threads of both supernatural horror and pulp crime. His much talked about third novel, The Devil Takes You Home, comes out 2 August and it mixes deadly characters from this world and beyond. Let's start with Mario, a man in debt who turns to hit jobs to keep afloat and pay for his daughter's medical bills. One last job and he can go clean, but it's one of those assignments that reeks of ill consequences – hijacking a cartel shipment to make off with $200,000. This isn't your usual hitman fare, though, and when Mario sets off across the border scrublands with two other men, they come across a great deal more than they bargained for. Will it be a life changing, life affirming or life ending road trip?
Order now on Bookshop.org or Amazon
Don't Fear the Reaper by Stephen Graham Jones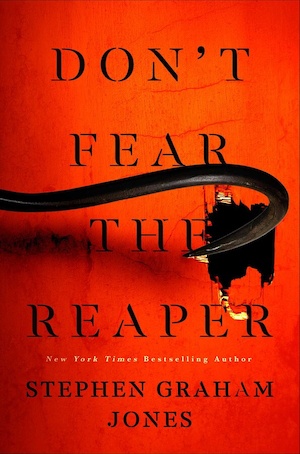 An Indigenous American author, Stephen Graham Jones delves into his heritage to produce crime stories based on a different experience of American society, with a different perspective on the country's past. Here, the question is: what if someone a little unhinged wanted revenge for the injustices Indian people have suffered over the centuries? And so, in Don't Fear the Reaper we have a convicted serial killer who escapes to carry on his mission of vengeance for 38 Lakota men hanged in 1862. On the same day Dark Mill South escapes, Jade Daniels is released from prison after her conviction is quashed. It's 12 December, tomorrow is Friday the 13th, and both Jade and Dark are in the town of Proofrock, Idaho. Will the killer complete his mission, or will Jade be able to stop him? Don't Fear the Reaper comes out on 2 August and is the sequel to My Heart is a Chainsaw. In 2021 we awarded five stars to the author's novel The Only Good Indians.
Order now on Amazon
Click below to see our most wanted lists for the following years:
2021
2019
2018
2017
2016