We started 2021 not knowing what would happen with COVID and the economy, and 2022 gets underway with similar uncertainty. At least you can count on Crime Fiction Lover to bring you the latest new crime releases in our On the Radar column.
Our latest edition is beautifully formed, consisting of crime novels from around the world – each fascinating in its own way. The wild north of Sweden. The sophisticated Swiss city of Basel. A puzzler from Japan. The rugged cliffs of West Wales. And very dark World War I crime novel set in France. If I'm honest, I don't know which I'd like to open first… Which would you pick?
Happy New Year to all the crime fiction lovers out there.
Cry Wolf by Hans Rosenfeldt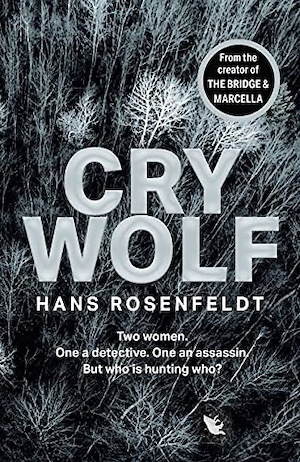 In Haparanda, Sweden, East meets West. From here, it's not far across Finland to Russia and hence it's the point at which drugs and other contraband enter Scandinavia. Cop Hannah is investigating after a wolf has been found poisoned in the wilderness, which is illegal. However, the wolf and its cub had eaten human flesh. It turns out to be the body of a man who has stolen three bags of drugs and money from a Russian gang. Now, the assassin Katja is in Haparanda looking for those bags which weren't found with wolf-meat man. Swedish crime fiction from one of the writers of The Bridge and Marcella, Cry Wolf is out 6 January. Click here for more by this author.
Pre-order now on Amazon
Silver Pebbles by Hansjorg Schneider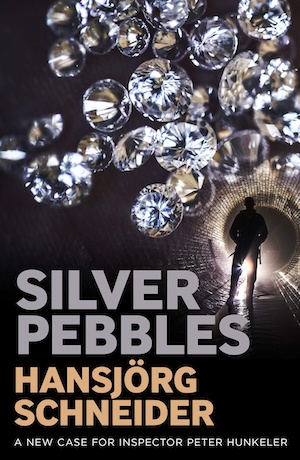 A train pulls into Basel station carrying a rich cargo in the second Inspector Hunkeler novel, written by Hansjorg Schneider and translated by Mike Mitchell. The precious diamonds are being smuggled by a drugs mule, who panics and flushes them down the station toilet when he realises he's been rumbled and the police are lying in wait. The haul is found by Turkish sewerage worker Erdogan, who sees the gems as his way out of poverty, while the courier is desperate to recover them before his bosses find out – but Hunkeler is on his tail too. Who said Swiss train journeys always ran smoothly? Silver Pebbles is out on 13 January.
Pre-order now on Amazon
My Annihilation by Fuminori Nakamura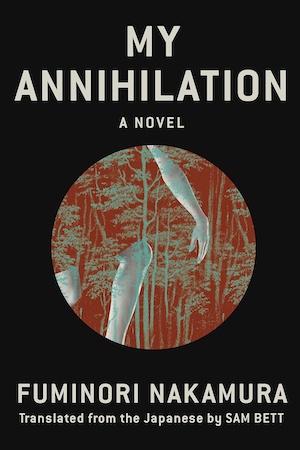 Feast your eyes on the die cut cover with full colour endpapers before dipping into this latest work by master of literary noir Fuminori Nakamura — translated by Sam Bett and out on 11 January. But tread carefully, because Nakamura has carefully constructed a puzzle box of a narrative in the form of a confessional diary that implicates its reader in a heinous crime. What transforms an ordinary person into a killer? Grab a copy and you might just find out in a book that dives deep to explores the inner workings of a murderer.
Pre-order now on Amazon
The Engine House by Rhys Dylan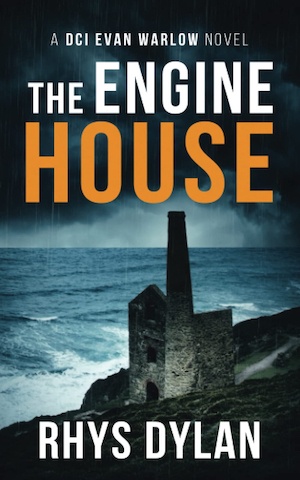 Two walkers went missing seven years ago but now a landslip on Pembrokeshire's picturesque coastal path has revealed their remains. Time for former DCI Evan Warlow to come out of retirement. He was the original investigator on the missing persons case, now Warlow is recalled to help with a murder inquiry. But as the new investigation gathers pace, the killer scrambles to cover up the truth and the body count rises. Beneath that pretty landscape, all manner of evil lurks – does Warlow still have the chops to handle it? The Engine House is out on 7 January.
Pre-order now on Amazon
Two Storm Wood by Philip Gray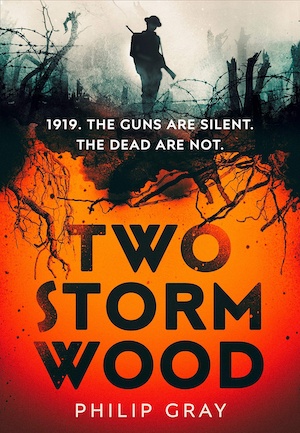 World War I, and its harrowing aftermath, are at the very heart of this historical crime novel. The war has ended but there's no peace for Amy Vanneck whose fiancé, Edward Haslam, a lieutenant in the 7th Manchesters, is missing, presumed dead. Against all advice she heads to the battlefields of northern France to recover his body. There, she meets Captain Mackenzie, a survivor of the war, who is tasked with ensuring his fallen comrades are recovered and laid to rest. But when Mackenzie uncovers evidence of an inhuman war crime, he and Amy are drawn into the hunt for a psychopath. Two Storm Wood by Philip Gray is published on 13 January. Catch up with loads more World War I crime fiction on our site.
Pre-order now on Amazon