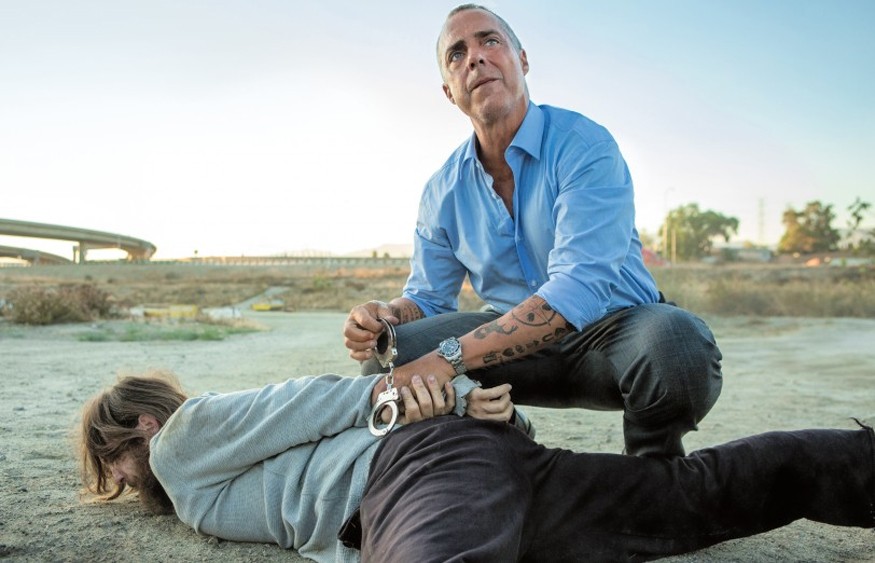 Over the years, there have been many attempts to transfer successful crime book series to the small screen. Some have been complete disasters, while others have worked well – think John Thaw as Inspector Morse or Krister Henriksson as Wallander. Heading that second category is Titus Welliver, who is brilliant as Harry in Amazon Prime's Bosch.
There are now five series to enjoy, with number six due to arrive soon. All are excellent viewing and feature a stellar cast but, as in the hugely popular novels by Michael Connelly, everything revolves around Hieronymous 'Harry' Bosch. The Bosch TV series has won plaudits from the start. The settings are authentic – it is filmed in Los Angeles, after all – with Harry's show-stopping modernist house, high up above the city, demanding a starring role.
We've already created a complete guide to the Bosch novels, which you can read here.
In the books Harry is a veteran of the Vietnam War. The adaptation produced by Amazon Prime brings that forward, to Afghanistan, making him a little younger in the process. There are also some extra side stories and even the addition of a dog companion in series five, but author Michael Connelly is executive producer on the show and his vital input ensures that none of the additional story strands seem out of place.
Time to take a look at the series in a little more detail – and let's not forget the haunting theme music. It's called Can't Let Go by Los Angeles band Caught a Ghost and sets the tone pitch-perfectly.
Season One (Feb 2015)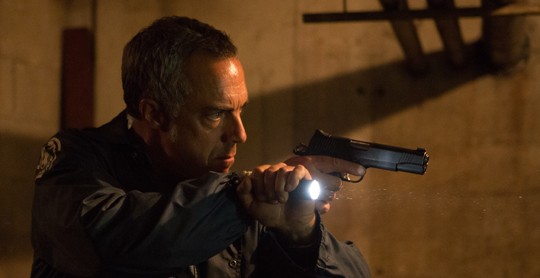 Fans of the novels were waiting with bated breath as Bosch finally arrived on Amazon Prime – and boy, was this series worth the wait! Taking its inspiration mainly from the novel City of Bones, weaving in elements from Echo Park and The Concrete Blonde, the show won thumbs up from readers and TV critics alike.
Harry is under pressure – on trial for the fatal shooting of a serial murder suspect. Then a cold case involving the remains of a missing boy suddenly comes to the fore and he's forced to confront his past. But it's not all doom and gloom as LAPD newbie Julia Brasher (Annie Wersching) catches his eye and soon sparks fly. One of the hallmarks of this series is the meld of good ol' fashioned police work and the departmental politics that's always lurking there in the background. Welliver is brilliant here, but the likes of Lance Riddick as Irvin Irving, Jamie Hector as Bosch's partner Jerry Edgar, Amy Aquino as Grace and the comedy double act of Crate and Barrel (Gregory Scott Cummins and Troy Evans) transfer well from page to screen.
Watch now on Amazon Prime
Season Two (March 2016)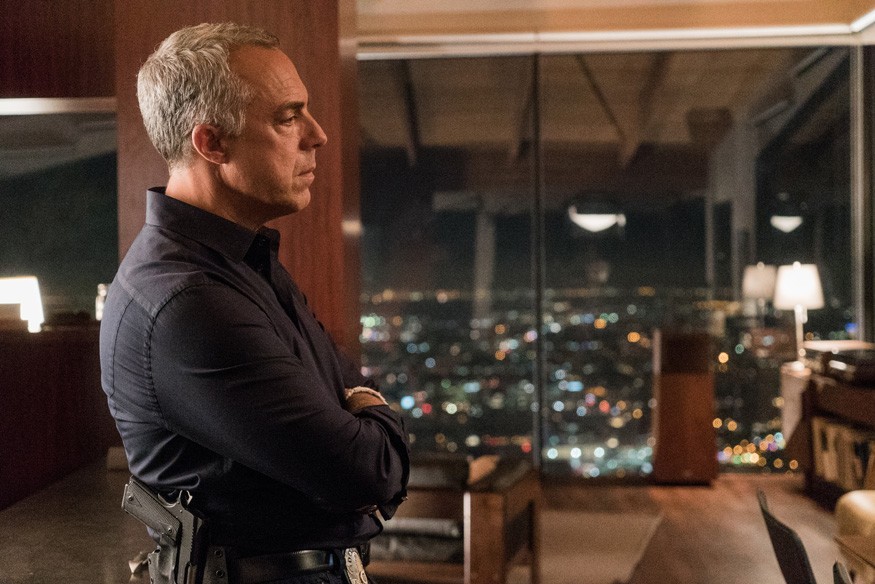 Excitement was high as season two was due to air – could it keep up the high standards set in Bosch's first Amazon Prime outing? The answer was a resounding yes in the 10 episodes which took their inspiration from Trunk Music, with elements from The Drop and The Last Coyote.
A dead body found in the trunk of a car on Mulholland Drive looks like a shoo-in mob hit, but Bosch is just back after suspension, and his famous gut tells him things aren't quite so clear cut. Those unerring instincts are about to send him on the hazardous trail of corruption and collusion that stretches to Las Vegas and back. This season combines multiple storylines, and we get to share something of Bosch's personal life with some great scenes between Titus Welliver and Madison Lintz who plays his daughter, Maddie. It's a taste of things to come from this pair.
Watch now on Amazon Prime
Season Three (April 2017)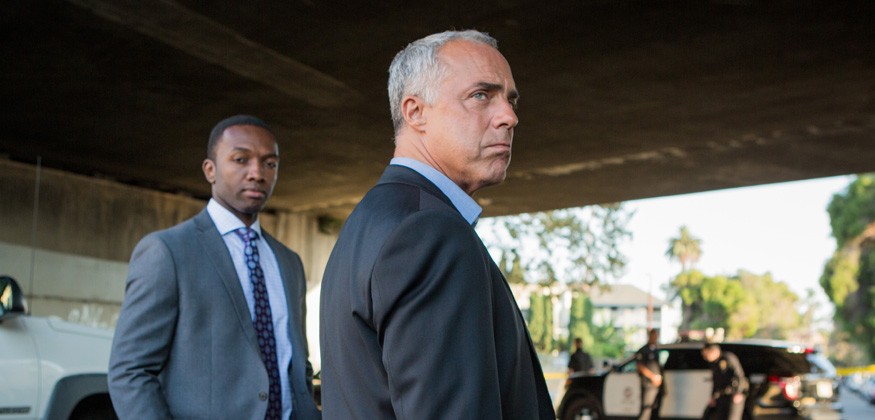 Using The Black Echo and A Darkness More Than Night as parallel plot lines, season three opens with Bosch still reeling from what he has discovered about the murder of his mother. But he doesn't have time to dwell on it – there's the murder of a homeless veteran, the suicide of a serial killing suspect, and the headline-grabbing murder trial of a Hollywood director to keep him busy. One of the great things about this series is that other recurring characters are given their time in the spotlight – here, it's Jerry Edgar, who begins to doubt the integrity of his long-time partner and has some tough decisions to make. The season closes with some tantalising loose ends that set us up nicely for season four.
Watch now on Amazon Prime
Season Four (April 2018)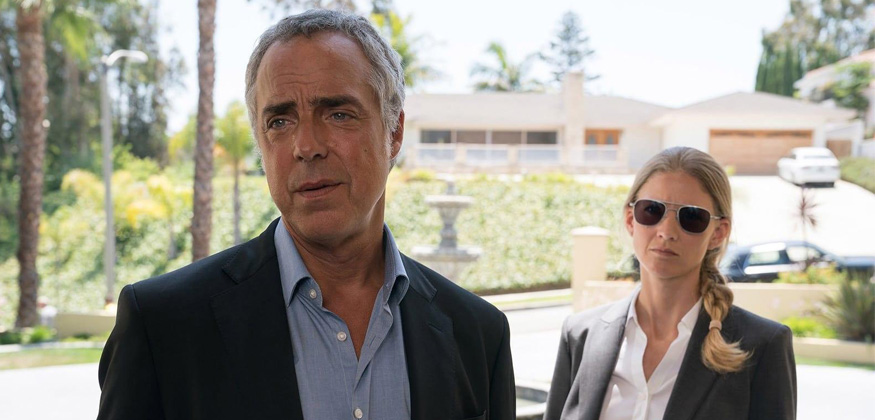 Angels Flight is the book that takes centre stage in a season that exudes Los Angeles from every pore. When a high-profile civil rights lawyer is murdered on the funicular railway that gives the book its title, Bosch is assigned to lead a task force to solve the crime before the city erupts into riot. It's a tough ask, because Howard Elias (Clark Johnson) made it his life's work to uncover police corruption and he didn't make many friends in the force in the process – so Bosch's colleagues seem a little reluctant to give the case their best shot. But when did our man ever care about winning popularity contests? Instead, he relentlessly pursues every lead, even if it turns the spotlight back on his own department. Oh, and those loose ends? Some of them get tied up into a neat bow.
Watch now on Amazon Prime
Season Five (April 2019)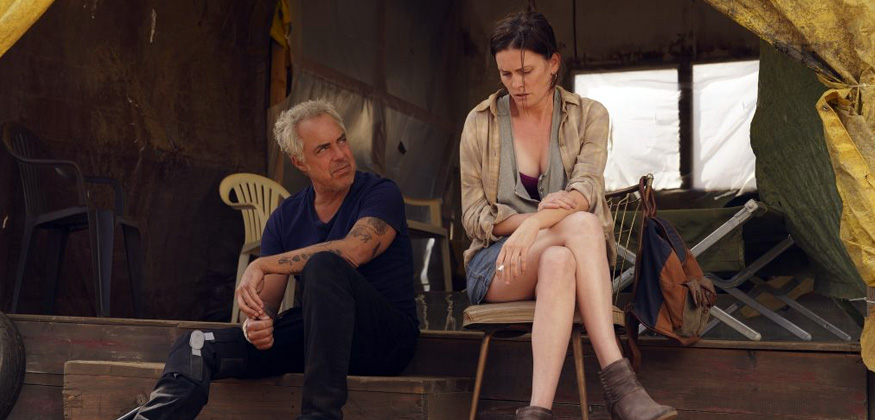 Bosch readers are brought almost up to date in this season, with October 2017 release Two Kinds Of Truth providing much of the plot. It's interesting, as the story unfolds, to spot just which elements writer Michael Connelly brings into play here. We have no Mickey Haller and Bosch isn't retired, for example, but it works extremely well.
Fifteen months after bringing his mother's killer to justice, Bosch finds himself seeking the truth on two fronts. An old case comes back to haunt him, and serves to question his integrity. Did Bosch plant evidence to convict the wrong guy? Meanwhile, a murder at a Hollywood pharmacy exposes a sophisticated opioid pill mill. How to catch the culprits? Bosch, in disguise, goes undercover – and puts himself in grave danger in the process as well as making a new friend. The bonds between Bosch and his daughter have grown stronger through each passing season, but could this case prove a step too far for them?
Watch now on Amazon Prime
Season 6 (April 2020)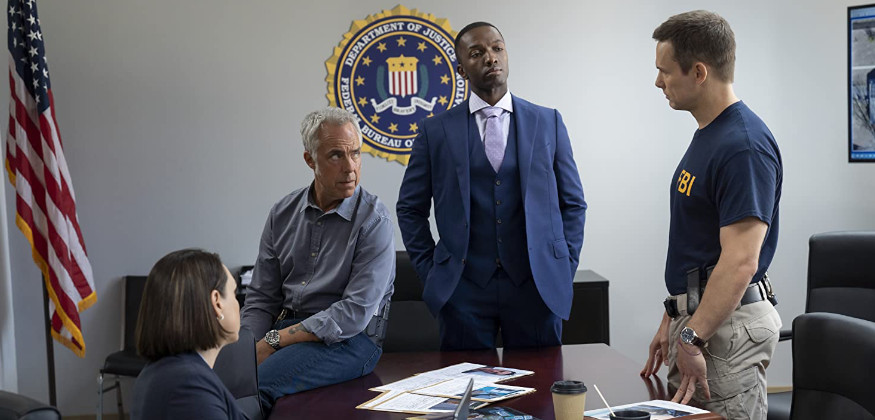 The penultimate season is based mainly on The Overlook and Dark Sacred Night, and we're glad to see that Titus Welliver's new co-star, Coltrane the dog, will be making a return appearance alongside all the series favourites like Edgar, Irving, Grace and Maddie. After a medical physicist is executed and the deadly radioactive material he had with him goes missing, Bosch finds himself juggling a complex murder case, a messy federal investigation and a catastrophic threat to Los Angeles. All in a day's work for our hero…
All episodes start streaming on 17 April.
Season Seven (TBC)
Amazon has announced that this will be the last season of Bosch – sad news for all fans of the books and these exceptional adaptations. It'll be based on novels written 20 years apart – The Concrete Blonde from 1994 and 2014's The Burning Room, with Bosch and partner Edgar tackling two separate murder investigations destined to take them to "the highest levels of white-collar crime and the deadly depths of the street-level drug trade", according to the official press release.
For more coverage of crime shows from around the world, click here.