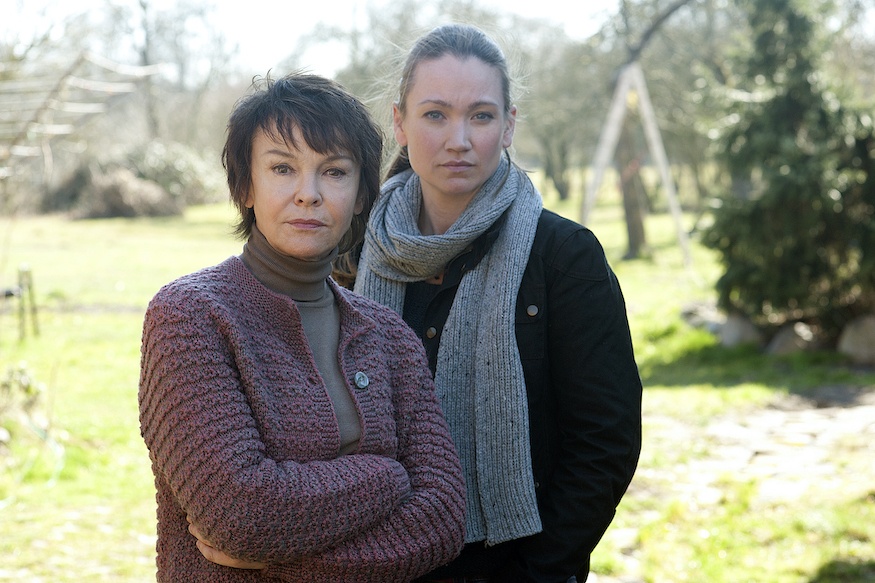 On Friday 4 December at 9pm, More4 will begin airing The Nordic Murders, the German crime drama set on the island of Usedom on the Baltic Sea, in the northeast corner of Germany. With a big lagoon and estuary, it is often surrounded by ice in the winter.
Update: read about season 2 of The Nordic Murders here.
Episode one gets off to a frosty start, too. Karin Lossow (Katrin Sass) is a 60-something former district prosecutor and is being released from prison. Her crime? She murdered her husband, using her daughter Julia Thiel's service weapon. Julia (Lisa Maria Potthoff), who is now a senior investigator, is at the prison gate to greet Karin with some clothes and cooking utensils. But Karin has decided not to go and live in Rostock as her parole officer expects, but to return to her home on Usedom – now dubbed Mörderhus by locals. Julia doesn't want her murderess mother on the island and isn't happy.
Complicated, right?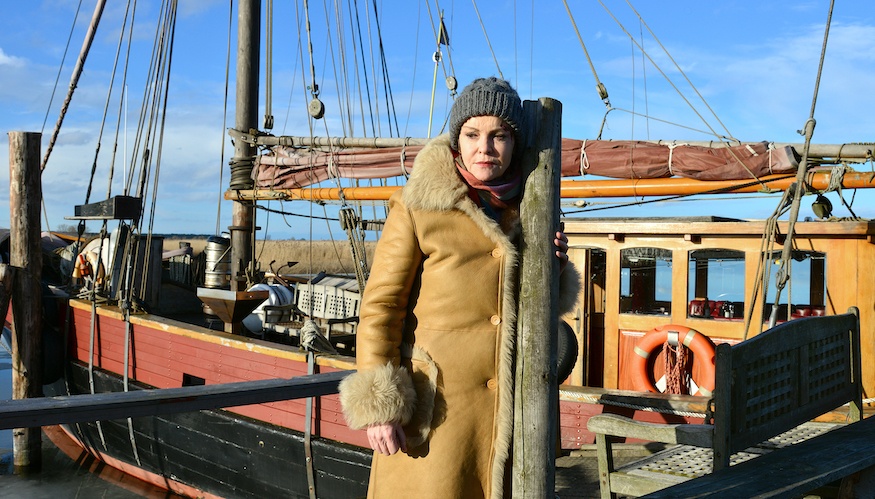 When a young man is found drowned in the marina, Julia must investigate. Was it an accident, or a brutal act against a vulnerable person? Either way, it took place while the man's sister was having sex in the boathouse with his carer. They become suspects but there could be more to it. The victim had been paralysed in a car accident which killed two young women. He was driving drunk, and it could easily be that someone else out there was looking for revenge. Then there's the local rich boy who fancies the dead man's sister. Perhaps he did it in order to frame the errant carer.
While Julia grapples with the possibilities, her mother Karin goes about reintegrating with the local community, batting aside antipathy towards her and reconnecting with old friends. One of whom is the father of the drowning victim. Julia's patience wears thin as her mother – a criminal law expert – lingers on the sidelines of the case.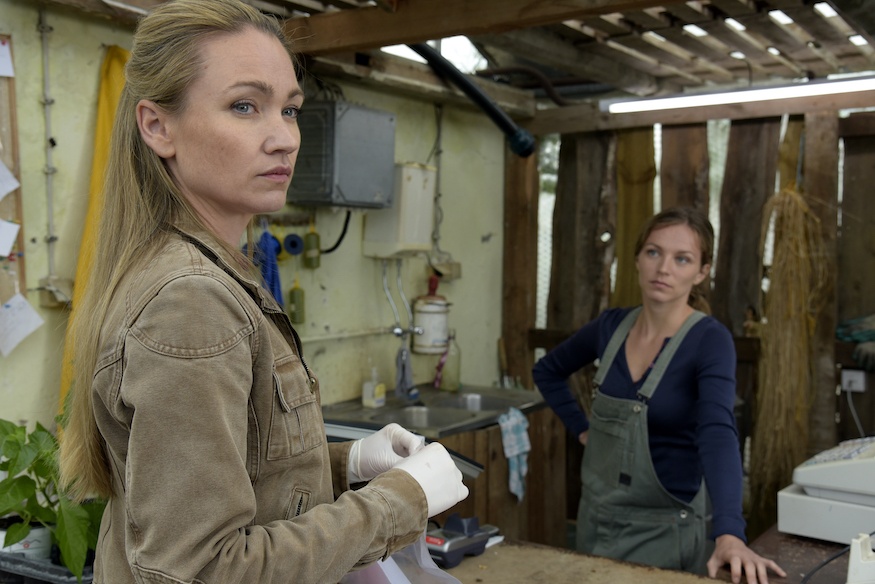 Julia is even more irked that her daughter, Sophie (Emma Bading), wants to get to know her grandmother again after years in prison. Karin does have a way about her, treading softly and sharing her wisdom, putting everyone who is sceptical because of her crimes at ease. Perhaps she oversteps the mark by investing money in Stefan's private security company – he's Julia's husband, played by Peter Schneider.
As with the German series Tatort, each episode is 90 minutes long and covers a complete story. The overarching storyline, meanwhile, is the development of the relationship between Karin, Julia, Sophie and Stefan. Plus, there's a side order of sex – thanks to the affair Julia is having with her police colleague Marek (Marcin Dorocinski).
After separately trying to solve the murder of the man in the wheelchair, in episode two they deal with the kidnapping of a young Polish man, while Karin is accused of murdering her husband's mistress. There's also the murder of a supermarket cashier from Useden whose body is found across the border in Poland. Further investigations include a hit and run killing down by the harbour, and the case of an arson attack on a charity sailboat used by troubled teens.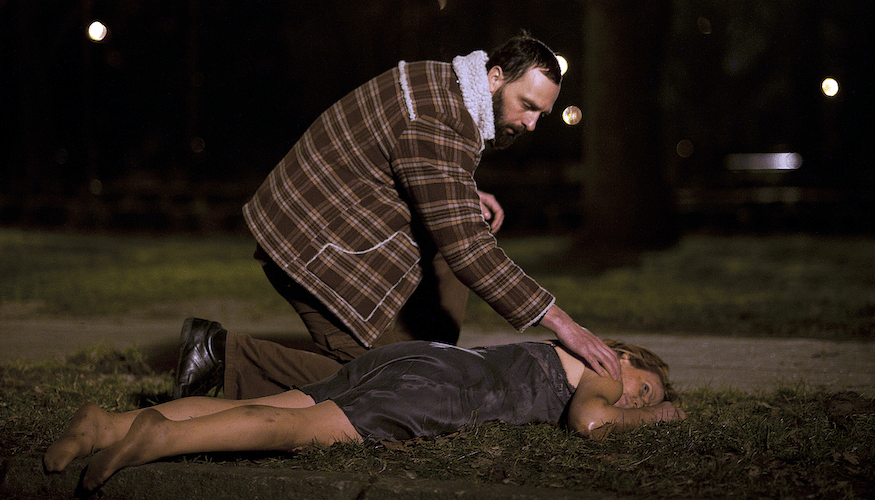 The Nordic Murders is captivating, and not just for its plot lines. With two, strong, trans-generational women as lead characters, it lets the love-hate relationship between Julia and Karin bubble away, adding a layer of tension to each investigation. The small community setting, with multiple relationships and connections between the main and secondary characters, gives The Nordic Murders extra substance and makes it all the more relatable.
The location is not Nordic if we're being precise – maybe Walter Presents wants to hook in fans of Nordic noir with the way this series has been retitled in English. However, The Nordic Murders does resemble the Swedish series Wallander in its look, feel and atmosphere. Coincidentally, Usedom is about 200km due south of Ystad, Sweden, where Wallander is set. And, when people say danke in Usedom, sometimes it sounds a little bit like tak.
Usedom was part of East Germany, and is just a narrow strip of water away from Poland, and the past and numerous Polish characters add to the unique flavour. In Germany, The Nordic Murders aired as Der Usedom Krimi, and the episodes Walter Presents is showing originally aired between 2014 and 2019. It's definitely worth tuning in for and, if you miss it, all the episodes will also be available to stream on Walter Presents.
Discover some more German crime shows here.