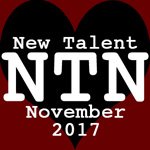 For the seventh year running, we've held a celebration of fresh crime writing blood here on Crime Fiction Lover and sadly it has come to an end. But our mission is complete, once again we have talked to new authors, given exposure to self-published and indie crime novels, and pointed you in new directions so that hopefully you'll be able to find your next favourite crime author.
We figured it was helpful at the end of the month to bring you a page that quickly references everything we've put together – like an index, or a table of contents. You can just link through to any article you fancy…
Features
Straight from the underground with Paul D Brazill – recommended reads.
Ten to taste part 1 – 10 indie and self-published crime novels to try.
Discover your new favourite crime author with mystery mags and short story anthologies.
How to publish your crime novel – expert advice from Novel Design Studio.
Five women to watch in 2018
Ten to taste part 2 – 10 more indie and self-published crime novels to choose from.
2017's award-winning debuts – there's nothing like backing a winner!
The five best debuts of 2017 – chosen by the CFL team, and we've never recommended a duffer.
Interviews
Up-and-coming British author Lloyd Otis talks about Dead Lands.
Fiona Cummins on her hit debut Rattle.
Icelandic author Lilja Sigurdardottir on her first book to appear in English.
CJ Tudor – The Chalk Man isn't even out yet, and already it's deemed a hit.
Reviews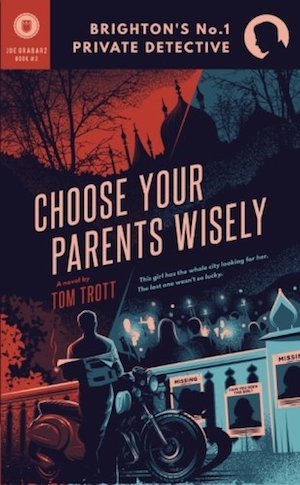 Heaven's Crooked Finger by Hank Early – God-fearing folk and misdeeds in Georgia.
The Dying Game by Asa Avdic – An unusual, dystopian crime novel from Sweden.
The Extraditionist by Todd Mercer – Debut about a lawyer representing drugs barons in the US.
Scream Blue Murder by Tony J Forder – An indie action thriller about a man who gets caught up in an organised crime execution.
The Binding Song by Elodie Harper – Debut thriller set in a mental hospital where suicides are all too common.
Infinite Ground by Martin MacInnes – Scottish detective fiction, but set in Latin America.
Choose Your Parent Wisely by Tom Trott – Great advice for all in this self-published novel.
When Time Runs Out by Elina Hirvonen – What's behind the mass killings in this new novel from Finland.
Holy Island by LJ Ross – Is a pagan cult taking lives on Lindisfarne, in this hit self-published debut?
Desperate for more? Click each year for a recap of New Talent November in 2016.