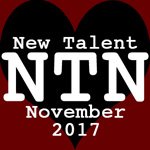 New, strong female voices are shining in crime fiction at the moment, and you could even say they are driving the genre. It's refreshing is to see the breadth of topics, styles and subgenres these writers are tackling, and contrary to what is reflected in some corners of the media it's not just in the field of domestic noir that women writers excel. We've reviewed the action thriller style of Steph Broadribb and the combination of family drama and police procedural of Susie Steiner, Fiona Cummins' chilling serial killer and the drug-smuggling single mum described by Lilja Sigurdardóttir, for example. Looking ahead, here are five women writers that we expect to light the way in 2018.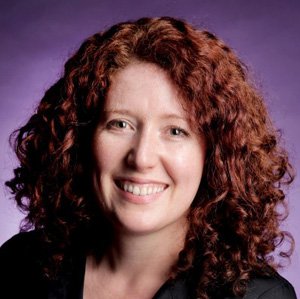 Jane Harper
Jane Harper's debut novel The Dry is set in the drought-stricken fictional town of Kiewarra in Australia. The memorable opening scene sees blowflies feasting on carcases of animals starved to death… and three human bodies, those of a farmer, his wife and young son. What Aaron Falk wants to know, when he returns to his hometown, is why his friend Luke Hadler killed his family and turned the gun on himself. The book is set in a drought-stricken rural community that is turning in on itself, yet there is something almost timeless about the world of farming described by Harper. The book was a stunning success, winning a multitude of awards including the ABIA Australian Book of the Year and the CWA Gold Dagger. There is also a film deal with Reese Witherspoon's production company in the pipes.
Jane Harper's second novel, Force of Nature, is now available for Kindle. It is also set in the present, but once again pits humans against nature. Five women start a trek advertised on a corporate retreat website but only four come out on the other side.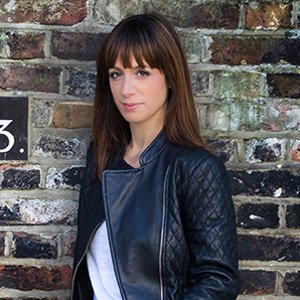 Johana Gustawsson
The name sounds Swedish but Johana Gustawsson is actually French and writes in her native language, translated into English by Maxim Jakubowski. Yet she is married to a Swede and Sweden makes an appearance in her debut novel, Block 46, which takes us on a journey from modern day London and rural Sweden to the Nazi death camp of Buchenwald. Given the subject matter and very personal connection that the author has to Buchenwald (her own grandfather was interned there), it is not surprising that there is a lot of graphic violence in this book, but it is an essential part of the story, posing the eternal question of whether evil is rooted in nature or nurture.
Both Sweden and the crime-solving duo of Emily Roy (profiler) and Alexis Castells (true crime writer) reappear in Gustawsson's second novel, which was a bestseller in France and is currently being translated into English. Gustawsson has a knack for thrilling pacing and great storytelling, but the darkness of human nature she evokes leaves a bitter aftertaste.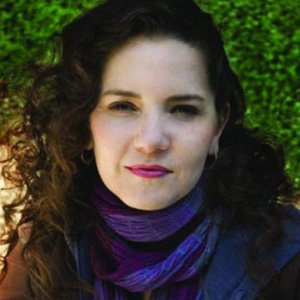 Hannah Tinti
It would be fair to say that American editor and author Hannah Tinti is not a fast writer. Her first novel The Good Thief appeared nine years ago and was a Dickensian saga of 19th century American orphanages and an innocent orphan boy succumbing to the evil characters surrounding him. This talent for almost old-fashioned, proper storytelling is maintained in her second novel The Twelve Lives of Samuel Hawley. Longtime on-the-run criminal Samuel Hawley decides to settle down when his daughter Loo reaches adolescence and moves to coastal Massachusetts, where her late mother was originally from. Both Loo and the reader find out more about Samuel's past via the 12 scars he bears on his body, each a close call from bullets he took over the course of his dangerous career. In a cool, spare style, impressive in its quiet sense of authority, Tinti tells this story of two misfits and a dark past, without ever descending into bathos and melodrama.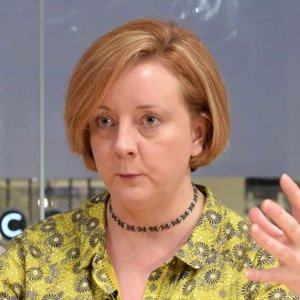 Emma Flint
Emma Flint's debut novel Little Deaths is a magnificent recreation of a working-class neighbourhood in Queens, New York, one scorching hot summer in 1965. Ruth, who is separated from her husband but not yet divorced, wakes up to discover her two children are missing. They are later found dead, presumably murdered. The detectives, neighbours and press are quick to jump to conclusions about Ruth, an attractive single mother working part-time as a cocktail waitress, who dresses provocatively and takes great care with her make-up, even if it is only to mask her grief. As we see Ruth through her own eyes and those of a tabloid reporter who becomes obsessed with the case, we begin to question the nature of maternal love, sex and obsession, morality and guilt. The novel may not be the first one to be inspired by the real-life Alice Crimmins case, but Flint manages a flawless recreation of a particular time and place, as well as a slow-burning build-up of tension.
The English author is currently working on a second novel, also based on a true crime, but set in the South of England.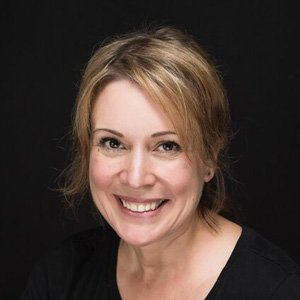 Cecilia Ekbäck
This Swedish author may write in English, but her historical crime fiction has more than a hint of Arctic midnight sun and polar chill to it. Her first novel Wolf Winter was set in 1717 and evoked the remote and beautiful landscape of Swedish Lapland through the eyes of a group of settlers, travelling to found a new community in the shadow of the Blackåsen Mountain. When they stumble upon a mutilated body in a glade, it looks like a wolf attack… but it could actually be a vicious murder in a very small community in a harsh environment where trust is essential for survival. The author's second novel, In the Month of the Midnight Sun, takes place in the 1850s, in the same unforgiving setting, but in summer. This time three men have been massacred and an indigenous Lapp is held in custody for the crime.
Spare in style but rich in detail, Ekbäck does a great job of creating believable, complex characters and in portraying the suspicion of outsiders and tensions within a small population, as well as the troubled relationship between native population and settlers.
We look forward to introducing readers to fresh feminine talent in November each year, and our hit rate is pretty good. You can read our past predictions for 2017, 2016, 2014, 2013 and 2012.