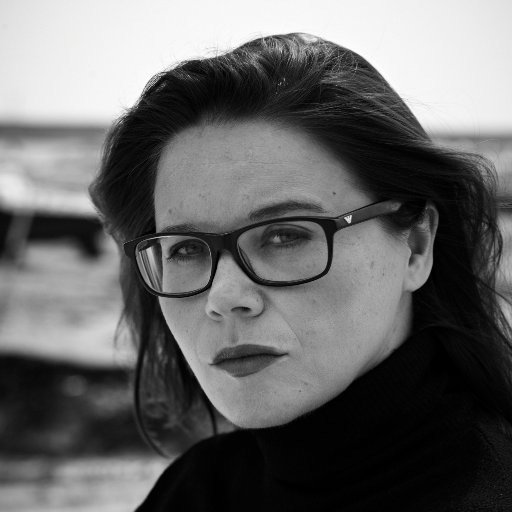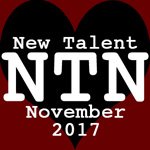 The leap from writing about showbiz for a UK national newspaper to creating one of 2017's most chilling protagonists is a big one, but family illness forced award-winning journalist Fiona Cummins to take a fresh look at life. "We owe it to ourselves to do the things that make us happy," she says, and the result was Rattle, a debut novel that has won praise from all quarters including here on Crime Fiction Lover. Fans will be delighted to know that a follow-up is due in February 2018, and that Fiona is already working on her third novel. She took time out to chat about life, writing, inspiration and how Faber Academy helped launch her career as a crime novelist.
You're a former national newspaper showbiz reporter, what led you on the road to writing crime fiction?
The desire to kill any of my rivals who scooped me on a story…
Joking apart, it was after a year of terrible family illness. I had wanted to write a novel for a long time, but working for a national tabloid is incredibly full-on and there was nothing left in the tank. When my brother's lovely wife and my young son became very poorly within weeks of each other, it was a wake-up call, a reminder that the world owes us nothing, that time can and does run out, and we owe it to ourselves to do the things that make us happy.
Tell us about your road to becoming a debut author.
I heard about the Faber Academy during an interview with SJ Watson on Radio Two, and applied. At the end of the six-month course, I read an extract of Rattle to an invited audience of agents and editors. Seven agents asked to read the full MS and I eventually signed with the brilliant Sophie Lambert of C+W Agency.  We worked on the novel for a few months, but when it went on submission just before Frankfurt Book Fair it was turned down. I was devastated. Fortunately, some of the publishers saw something they liked, and I was invited to revise and resubmit.
Six months later, it went on submission again. This time it was a very different story. There were auctions both here and across Europe. To date, it has sold in 10 territories, including the US, and has been optioned for a six-part TV series, written by Hollywood screenwriter Stephen Susco, who made The Grudge.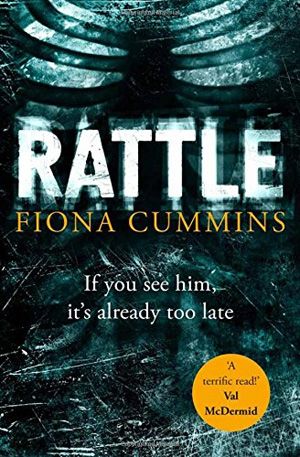 What is Rattle about?
It's about a sinister collector who covets human specimens for his family's museum of medical oddities. He becomes obsessed with a six-year-old boy suffering from the bone disorder Stone Man Syndrome, triggering a deadly cat-and-mouse game between a serial killer, the boy's deadbeat father and a troubled detective investigating a spate of abductions. It's a story about light and shadow, redemption and revenge, and of not giving up hope when all hope is lost.
The book has a very unusual protagonist, what inspired you to create The Bone Collector?
The Bone Collector goes by many names. He watches from the shadows and holds down a job. He's a childhood bogeyman and a loving husband. He is a serial killer dressed in a pinstripe suit and shiny black shoes. It is only with the benefit of hindsight that I realised he was inspired by my experience of having a stalker when I was 15. This terrifying, anonymous figure would bombard our home phone with dozens of calls a night and make all sorts of threats. When he was arrested, it emerged he was a merchant banker – hence the suit and shoes – who was married and worked in London.
I also wanted to make sure I didn't create a killer who was a two-dimensional caricature. Some critics have compared him to Hannibal Lecter, which is an incredible honour.
Have you been surprised at how the book was received?
I had no expectations. I was thrilled to get an agent and a publishing deal. Everything else has been a wonderful bonus.
What advice would you give to aspiring authors?
You cannot please everybody all of the time. Write what you want to read. And don't give up. If you don't back yourself no-one else will.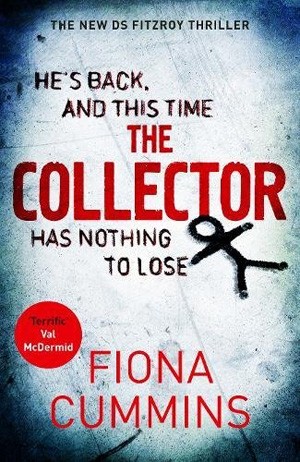 As a graduate of Faber's Writing a Novel course, how do you think that helped you as a writer?
The course director Richard Skinner gave us a piece of advice at the beginning: finish what you start. It sounds simple enough but this was a revelation to me. I had assumed there was little point in continuing if the first chapter was rubbish. Of course, I now realise that the end informs the beginning. Redrafting is when the work starts.
Are you a crime fiction reader? Who are your favourite authors?
Yes! I adore crime fiction. There is so much talent out there. Perennial favourites include Agatha Christie and Ruth Rendell. I love established authors including Val McDermid, Stephen King, Mark Billingham, Lee Child, Tammy Cohen and New Zealand-based Paul Cleave, who is criminally underrated here. But I read a lot of debuts too. Emma Flint, Ali Land, Holly Cave, Alice Feeney and Steph Broadribb are all authors I'll be reading again.
Your second book, The Collector, is out in the new year – did you find it difficult to write after the success of Rattle?
My literary agency gave me some superb advice when I first signed my publishing contract, which was to finish the second book before the first comes out. I was so relieved that I managed to do this as it took the pressure off. The release of a new book is always so nerve-wracking, but The Collector has been getting some great early reviews, which I'm so happy about.
Have you plans for a third novel and can you give us any hints about it?
I've signed another two-book deal with Macmillan, so there will be more books from me. This is especially good news because I love wearing pyjamas all day and eating biscuits for lunch.
I'm very superstitious when it comes to talking about my novels before I've finished them, but it's a standalone story featuring a suburban street which hides some very dark and creepy secrets.
Discover more debut crime fiction here.