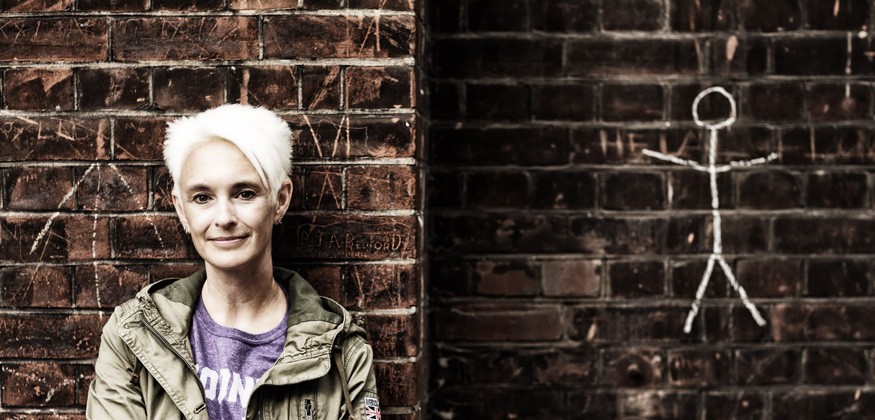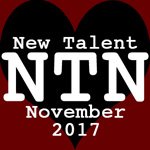 The buzz surrounding Nottinghamshire author CJ Tudor and her debut novel, The Chalk Man, is reaching fever pitch. The book, in which childhood games lead to murder, has a fascinating premise, and will be published in January 2018. If that seems too far away, be sure that the Crime Fiction Lover review will be online ahead of publication and, just to whet your appetite, we are delighted that CJ has joined us for a chat during New Talent November.
Can you tell us a little bit about yourself?
My first name is Caroline but most people call me Caz. I live in Nottingham with my partner and little girl. I've always loved writing but didn't really knuckle down to it until my mid-thirties.
I left school at 16 and I've had a lot of jobs, including waitress, trainee reporter, copywriter, radio scriptwriter, voiceover. When I wrote The Chalk Man, I was running a dog walking business!
Oh, and for a very short while, in my 20s, I did some TV presenting. I once upset Tim Robbins and Robert Downey Junior showed me his chest!
What are crime fiction lovers going to love about The Chalk Man?
The Chalk Man is a creepy coming-of-age murder mystery. It's set in 2016 and 1986 – that's when we meet 12-year-old Eddie and his friends. They invent a game that involves drawing chalk figures on the ground to pass secret messages. But the game turns sinister when the figures start to appear on their own and lead them to the body of a girl.
Thirty years later, Ed thinks the past is behind him. Then he receives a letter containing just two things – a drawing of a stick figure and a piece of chalk.
There is an enormous buzz around the book. As a debut author, how have you found the whole experience? Have you been able to keep your feet on the ground?
The whole road to publication has been amazing. I feel hugely privileged to have such an amazing team behind the book. In some ways, it has completely changed my life. In others, it's just the same. I'm a mum. I still have to make my little girl's tea and do the washing. The greatest joy is getting to write full time. If my feet ever left the ground an inch I have plenty of people ready to slap me back down!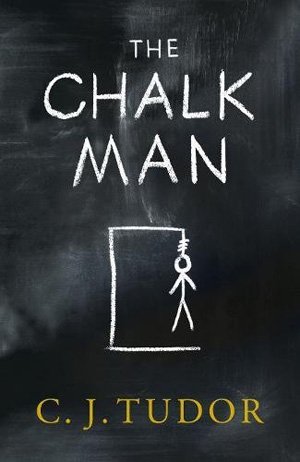 The Chalk Man has been likened to Stranger Things and Stephen King's work. Do you consider them representative, and what were your inspirations for writing the book?
They are hugely flattering comparisons. Obviously, Stephen King is a massive influence. There are even a few cheeky nods to King books in The Chalk Man. But then, the book is a homage to all the stuff I loved as a kid in the 80s: King, Spielberg, The Goonies, et cetera.
But the real inspiration for the book was my little girl. A friend gave her girl a tub of coloured chalks for her second birthday. We drew stick figures all over the driveway. Then we went inside and forgot about them. Later that night, I opened the back door and was confronted by these weird chalk drawings everywhere. In the darkness, they looked incredibly sinister. I called out to my partner: 'These chalk men look really creepy in the dark…'
Having been through the process of writing, landing an agent, and then a publishing deal, what advice would you have for other budding crime fiction authors? Is there a particular thing you would do differently?
I would say to writers: be completely sure your manuscript is ready before you send it off. Rest it for a while. Come back to it. Don't be in too much of a rush to submit. Basically, do all the things I didn't do!
I was incredibly lucky and found a brilliant agent in Madeleine Milburn, who spotted the potential in my first draft of The Chalk Man. But it could so easily have gone the other way. You don't want to give an agent any reason to say no.
I wouldn't do anything differently because it all worked out for me but then, it also took me over 10 years to get published!!
How has the experience writing The Chalk Man informed your writing since? Was there a particular writing lesson that you learnt?
Well, the most brilliant thing is that now I get to work with an editor. I longed for feedback all the years I was trying to get somewhere as a writer. And now I treasure it. I love getting notes and seeing how I can make my work better. And that experience has enabled me to become more adept at editing my own work.
Oh, I've also learnt not to use the word 'really' as much. And not be too sweary. I can't swear at home around my little girl so, on paper, I've got a mouth like a sewer!
What will you have in store for us after the Chalk Man?
I've just finished book two, and I'm working on number three. The second book is also a very creepy thriller. It's set in an isolated, former mining village in Nottinghamshire. When Joe Thorne was 15 his little sister, Annie, disappeared. And then she came back. Twenty-five years later, in the same small community, a ten-year-old boy is bludgeoned to death by his own mother. Joe returns, to work as a teacher at the failing school, but also to find answers. However, coming back to the place where he grew up means facing the people he grew up with, the things they did… and what they found.
I think it's creepier and darker than The Chalk Man. I have upped the ante and the creepy!