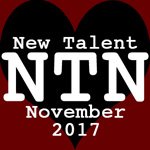 Crime fiction is eminently respectable these days, what with books, films and crime drama on TV receiving oodles of plaudits in the mainstream media. But there are also plenty of less well known writers taking a view askew, looking at the world through a dirty shot glass darkly.
For example, there's British writer Paul Heatley who is responsible for two of the best books of 2017: Fatboy and Eye For An Eye.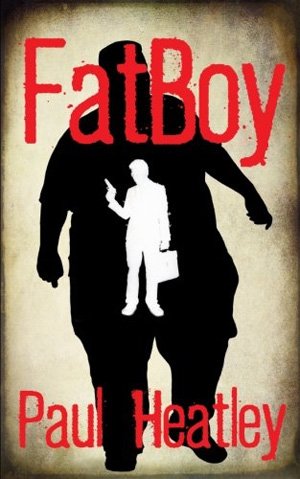 His most recent, Fatboy, is set in the United States and tells the story of Joey who has reached the end of his tether. His girlfriend has left him, taking their young son with her. He comes close to losing a bar job that he hates, and he is regularly verbally abused by one of his customers, a local big shot. So he hits on a plan that will sort everything out. Of course, in true noir fashion, it's not as easy as he thinks. Fatboy is a perfect example of small town noir worthy of Jim Thompson or Dave Zeltserman.
An Eye For An Eye is set in the north east of England. One night, Jasmine Doyle and her friends are messing about in a pub after hours when one of them throws a dart which hits Jasmine in the eye. Her gangster dad Neil is soon out for revenge, calling in old stalwart Graeme to track down the perpetrator of the crime. An Eye For An Eye has a fantastically drawn cast of characters. The father-son relationship between Graeme and his reluctant sidekick Tracksuit Tony is particularly marvellous and the book is as touching as it is violent.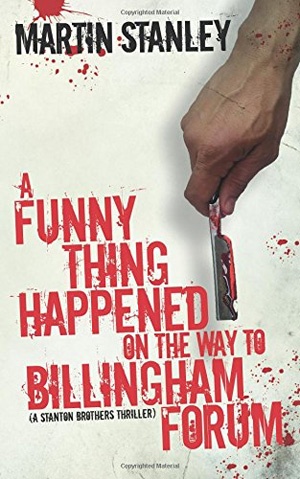 Martin Stanley has self-published a series of Teesside set gritty gangster novels featuring the Stanton Brothers. The most recent of these is A Funny Thing Happened On The Way To Billingham Forum where the Stanton Brothers have a plan to rip-off a drug deal that takes place at Billingham Forum. But things soon spiral violently out of control. Like all of Stanley's books, it is a violent and funny masterclass in Brit Grit crime fiction that is full of sharp dialogue and great characters.
See also: Tom Liens, Gareth Spark, Robert Cowan, Ben Jones, Jason Beech, Aidan Thorne, Richard Godwin, Nigel Bird, Ian Ayris, Lee Hughes.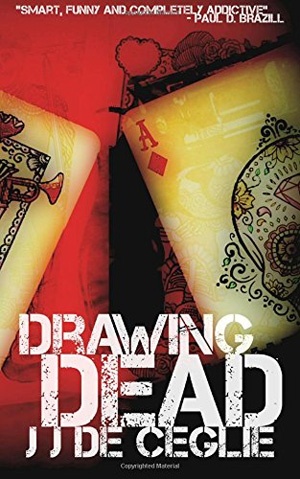 Australian writer JJ De Ceglie's Drawing Dead has recently been republished after being lost in the wilderness for a couple of years. Jack Andrelli is a private eye but he is far from being a knight in tarnished, let alone shining, armour. Andrelli is a booze-sodden, big-mouthed, gambling addict with a death wish, who is haunted by the suicide of his teenage girlfriend and in hock to a gangster, whose goons would be all too happy to shut Andrelli's smart mouth for good. And then he meets a femme fatale who offers him a case that he thinks will solve all of his problems once and for all. Drawing Dead is a whirlpool that drags you down into a delirious take on a classic private eye story, as told through the bleary eyes of a half-mad barfly. Smart, funny and completely addictive.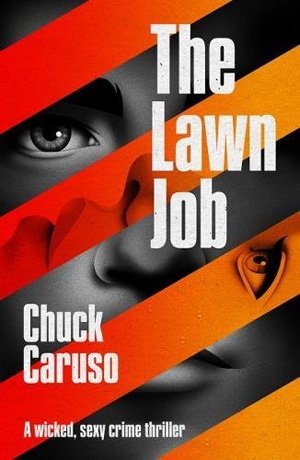 The United States has always had an abundance of hardboiled writers, of course. In The Lawn Job by Chuck Caruso, Craig Collins has a pretty cushy job mowing the lawn of local pizza magnet Gino Pasarelli but he goes and screws it up when he can't keep his eyes off Gino's ageing glamour-girl wife. So, he comes up with a fool proof get-rich-quick plan as a way to take his revenge. The Lawn Job is cruel, hilarious and painfully true. There's the flavour of early Elmore Leonard and the taste of James M Cain in The Lawn Job but Caruso's debut novel is completely NOW and is very highly recommended.
Nick Kolakowski followed up a cracking debut short story collection with a full-on slice of hardboiled pulp fiction. Blackly comic, violent and jam-packed with richly drawn characters, A Brutal Bunch Of Heartbroken Saps is a hell of a read.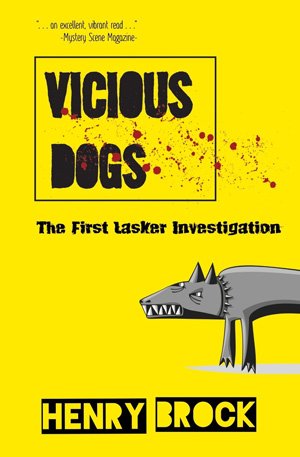 Vicious Dogs by Henry Brock is the story of Derek Lasker, a down on his luck PI who is hired to follow a wayward son and inevitably digs himself deeper and deeper into the mire. Vicious Dogs is a brutal slice of lowlife noir that smartly blends Charles Bukowski with Eddie Bunker and breathes new life into the PI novel.
CS DeWildt's Kill Em With Kindness is a classic modern noir. Nick is a small-town, small-time dope dealer who is haunted by the death of his wife. One night at his local bar, he helps out a local gangster's girlfriend and finds himself dragged into a world of violence. Kill Em With Kindness grabs you by the lapels from the very start and drags you on a twisted journey through a small town's circles of hell.
See also: Jedidiah Ayres, SW Lauden, Rob Pierce, Chris Leek, Michael Haskins, Kevin Lynn Helmick, Chris Rhatigan, Matt Phillips.
James Newman is a British writer based in Thailand. His most recent spin on the private eye novel is Fun City Punch. a potent piece of futuristic noir. Fun City Punch is winding and twisting tale that vividly blends Beat poetry and pulp prose to create something quite special.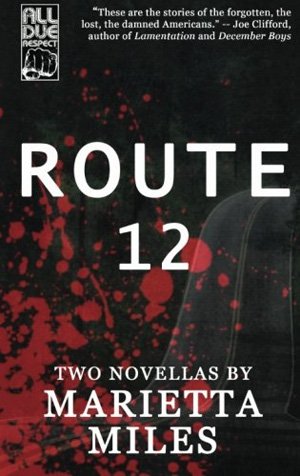 While the mainstream of crime fiction is choc full of women writers – Val McDermid, Denise Mina et al, the underground does seem to be a bit of a sausage fest. However, check out Route 12 by Marietta Miles which contains two unflinchingly dark novellas that savagely slice up America's dark underbelly. In Route 12 itself, which takes place in the 1970s, the lives of three troubled young people intersect brutally. The second novella, the 1960s set Blood and Sin, focuses on the tragic woman that circle Pastor Friend. Both novellas are intense, chilling and completely gripping.
See also: Julie Morrigan's Cutter books, Sarah M Chen, Jen Conley, Tess Makovesky, and Graham Wynd – Kate Laity's not-so-secret identity.
Paul D Brazill's books include A Case Of Noir, The Last Laugh, Guns Of Brixton, Too Many Crooks, and Kill Me Quick! He was born in England and lives in Poland. He is an International Thriller Writers Inc member whose writing has been translated into Italian, Polish, German, Finnish, and Slovene. He has had writing published in various magazines and anthologies, including The Mammoth Books of Best British Crime. His blog is here.