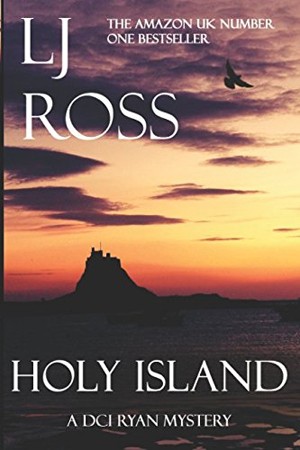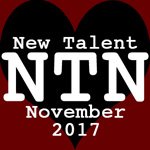 Written by LJ Ross — Bath-based author LJ Ross has made a big impact among readers looking for light, cosy-but-modern mysteries with a bit of romance and a touch of sinister creepiness. Thousands are enjoying her well-told stories in ebook formats and the DCI Ryan series has already reached book seven. What we're looking at here is the first of LJ Ross' self-published novels to feature the tall, dark and handsome detective and, as the title Holy Island suggests, it's set on Lindisfarne in the far North East of England.
It's a setting with plenty to offer the mystery writer – a cold and blowy climate, a history involving Norse invaders as well as some of Britain's earliest Christians and, best of all, the island is only accessible by car when the tide's out. This mystery begins with the ritual murder of young Lucy Mathieson on an altar stone in the ruined priory on the night of the Winter Solstice, and LJ Ross is onto a winner.
DCI Ryan is living in a cottage in the small community on the island and naturally the locals turn to him when the corpse is discovered the next morning. He's staying there to get over his last case, the details of which we are not privy to, but it seems to have left him emotionally and psychologically strained, if not damaged. His superior, Gregson, calls in Durham University's Dr Anna Taylor, an expert in pagan ritual, because of the nature of the murder. Here we have the story's love interest. Of course, true romance needs more build-up so the first thing our Heathcliff-like detective does is to sack Anna from the case. There needs to be a bit of friction between them before things get cooking…
Anna isn't going to just go away, though. She's actually from the island and with her local knowledge and expertise in ancient beliefs, she believes she has more to offer. With a troubled upbringing, and a voluptuous sister who still lives on Lindisfarne and pulls both pints and patrons down at the local pub, Anna proves to be a well rounded character with plenty of depth and versatility. There's a schism between her and her sister, they haven't seen each other for eight years, so she pays Megan a visit. Soon enough, Megan is in the crosshairs of our killer.
Or killers. For every so often brief chapters drop in showing us what members of 'the circle' are up to. Though revellers have come to Lindisfarne to get drunk and party on the beach for the Winter Solstice, it seems as though some of the residents have deeper running alternative beliefs. Meanwhile, Ryan is given the role of senior officer on the case and calls in his team of detectives and forensics experts to find out how, when and why Lucy Mathieson died. He's drawing blanks in terms of suspects, and soon has Anna Taylor back on the case, unofficially.
The set-up is fine work from LJ Ross, and technically this is a strong novel. It is well-plotted and has a whole community of characters to bring it to life. Suspicion abounds – is it the guy who runs the pub, the local lothario working for the coastguard, the doctor with his furrowed brow, or the prim vicar who is old school on family values? Maybe the deaths relate to Megan's sexual exploits and jealous lovers? The procedural aspects of the case are also well handled.
And yet Holy Island still feels a bit surface-level as a story. For all her depth, Anna's understanding of pagan ritual has very little role to play in the story. She seems to be there as love interest, as someone for DCI Ryan to worry about, and eventually as a damsel in distress. Like Anna, Ryan is well shaped by the author – decent, troubled, heroic… but a little uninteresting.
The pagan ritual element of the story isn't dealt with in much depth either, and therefore never becomes particularly interesting or urgent. The beliefs of 'the circle' seem a little muddled and implausible. What starts off looking like Jamaica Inn veers towards Hot Fuzz before settling somewhere near Midsomer Murders, which isn't necessarily a bad thing, but a bit more shadowy atmosphere wouldn't have gone amiss.
The series isn't one of the most popular among self-published crime novels for nothing, though. LJ Ross is a great storyteller and what is ultimately a light mystery builds to a big climax that once again brings us a ritual set-up on a dark and creepy night, only this time we have Ryan desperately battling against the weather, the tide and time itself to save a life and crack the case. And as the book ends, it opens up new possibilities because 'the circle' appears to have more to it than we've seen here…
Similar reads include MC Beaton's Hamish Macbeth novels, or Candles and Roses by Alex Walters.
Self-published
Print/Kindle
£1.99
CFL Rating: 3 Stars