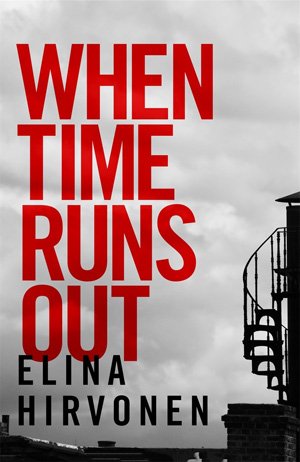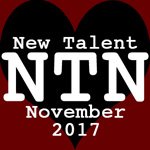 Written by Elina Hirvonen, translated by Hildi Hawkins — Now that publishers (and readers) know they're onto a good thing with Scandinavian crime fiction, a wider variety is finding it's way into English translation. When Time Runs Out by Finland's Elina Hirvonen is one novel that doesn't fit the mould of what we'd expect to see from big names such as Stieg Larsson or Jo Nesbo. Finnish crime fiction in particular is earning a reputation for quirkier and more eclectic reads, in particular the works of Kati Hiekkapelto and Antti Tuomainen. When Time Runs Out is also a bit different, and is by turns brutal and tender, personal and political. In many ways it could not be further from the snow-covered police procedurals you and I know and love, but it still has a lot to offer the avid crime fiction lover.
The book opens with descriptions of massacres carried out in European cities. But at the heart of this story is a family on the verge of breaking down. Aging parents Laura and Eerik are going through the motions of life. Both their adult children are distant from them – their daughter Aava is a doctor in famine-ravaged Africa, while son Aslak is much closer to home but emotionally distant. Aava's heart is with the children whose fate she can only delay, with the climate and local insurgent groups working against her. Her partner Gerard, kind but naive, the only child of French diplomats, struggles to get through to her. She can feel the relationship straining, as competing priorities pull the characters further and further apart.
Communication breakdowns are at central to When Time Runs Out. Laura herself cuts herself off via her own obsession – teaching university students about the realities of climate change. Her daughter Aava deals with this by throwing herself into her own work, and Aslak joins a group of misfits planning to deal with the decadence of humanity by carrying out a series of brutal massacres in city centres throughout Europe. The terrorist attacks are eerily similar to the recent mass shooting in Las Vegas. News of them spreads through the world via social media, and Aava tries to get through to her brother, whose messages had been growing more worrying and enigmatic.
The action flutters between the present, the recent past and the distant past. As the background to the tragedies, both personal and public, comes together it does so with a subtlety that allows us to understand the complexity of causes. Subtlety is a tough quality to translate from thought to page, and then from language to language as is the case here. It can come across as heavy-handed, or miss the point entirely. There are moments when When Time Runs Out is far from subtle, for instance when the local staff blame Aava for the death of a young girl who she is unable to visit for an extended period of time. Laura and Aava's commitment to working for a better world at the expense of the relationships with their families also feels dubious at times, but makes sense as the tragedy unfolds and they drop everything to help, but is it too late?
Elina Hirvonen has been published in Finland for over a decade, yet this is only her second to be translated into English. Her debut, When I Forgot, was also released in English in 2005, but has become hard to find. Her debut shares many of the same themes connecting the personal to the global, this time with the September 11 attacks as a backdrop to the psychological trauma afflicting a family in Helsinki. This is Hirvonen's strength, marrying personal family tragedies with huge global events. It can feel preachy at times, yet this novel is both extremely real and current, cutting to the heart of society like the best noir.
For more Scandinavian crime fiction, click here.
Manilla Publishing
Kindle/Print
£2.48
CFL Rating: 3 Stars