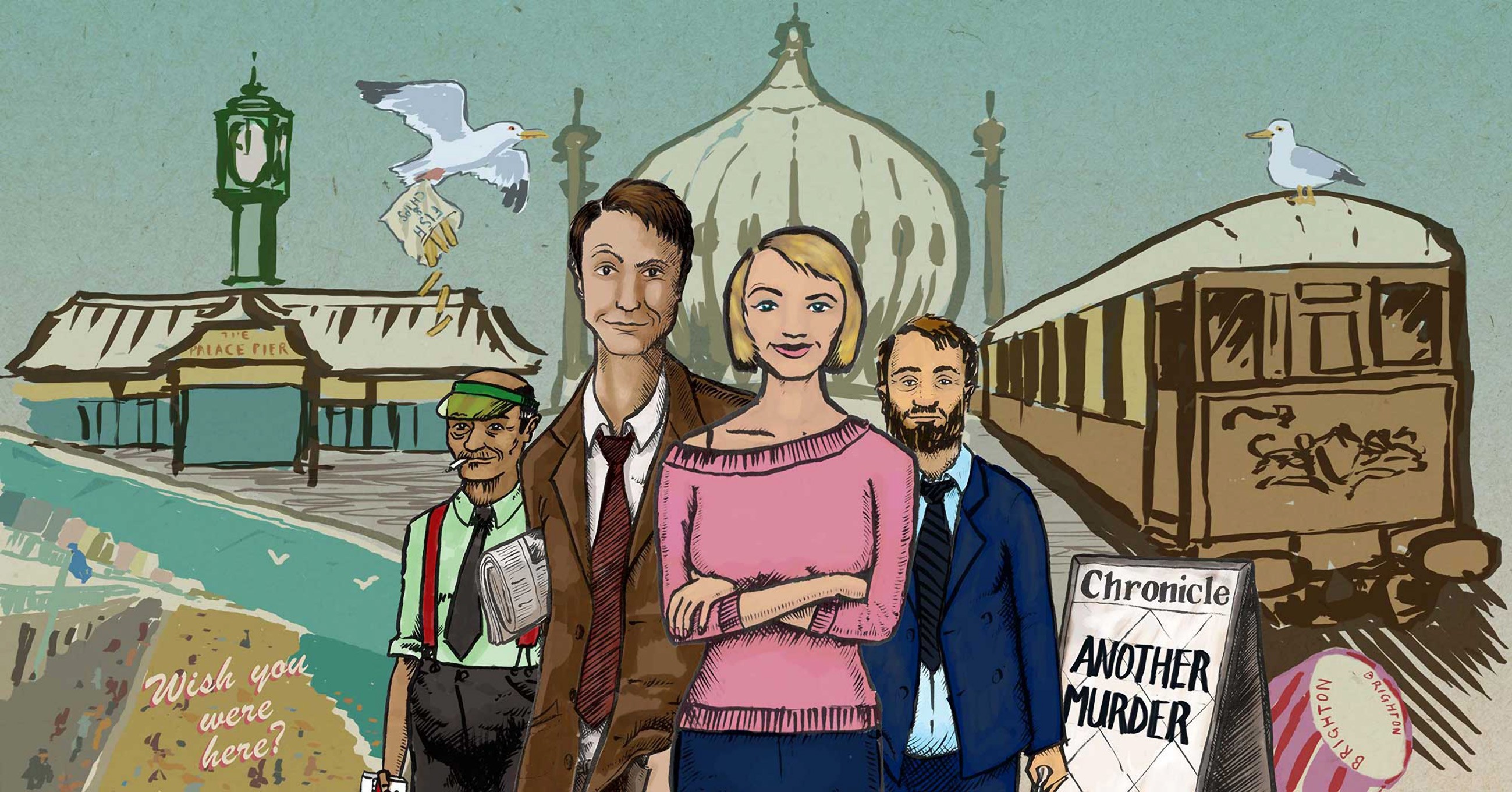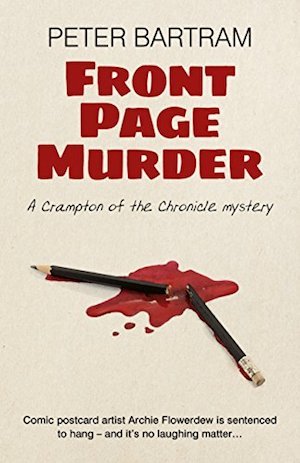 It's December 1963 and Archie Flowerdew is sitting in a cell at Wandsworth Prison waiting to be hanged. On Christmas Eve. It's not exactly how he planned to spend the festive season. But, then, Archie was found guilty of murdering fellow comic postcard artist Percy Despart.
It seems there's nothing that can stop Archie's neck being wrung like a turkey's. Except that his niece Tammy is convinced Archie is innocent. She's determined he will sit down on Christmas Day to tuck into the plum pudding. She persuades Brighton Evening Chronicle crime reporter Colin Crampton to take up the case.
But Colin has problems of his own. First, that good turn he did to help out Chronicle sub-editor Barry Hobhouse has come back to bite him on the bum. Then Beatrice 'the Widow' Gribble, Colin's problem-stricken landlady, needs him to sort out her latest faux pas – she's accidentally sent a Christmas card to her local butcher suggesting she's available for hot sex. And all that's before Brighton cops clap Colin and girlfriend Shirley Goldsmith in jail accused of harbouring a fugitive from justice.
And, anyway, the more Colin investigates Archie's case, the more it looks like he is guilty…
Comic crime mystery
Front Page Murder is the third full-length novel in the Crampton of the Chronicle series of comic crime mysteries. Author Peter Bartram has brought years of experience as a journalist to the series. Bartram has done most things in journalism from door-stepping quotes for tabloid newspapers to writing weighty editorials.
When the Provisional IRA launched a mortar attack on 10 Downing Street in 1991, Bartram was the first reporter to use an old journalists' ruse to breach the security cordon police threw around the area so he could conduct an interview. In Headline Murder, the first book in the series, Colin Crampton uses a similar ruse at one point in the story. The books are peppered with plenty of other reporters' tricks of the trade.
Bartram decided a reporter would make a good protagonist in a crime mystery when he recalled a court case he'd covered early in his career. One of the defendants found guilty threatened Bartram would get a beating if the news appeared in the paper. The editor decided to run the story on the front page – and Bartram had to watch his back for a few days. Since then, he has covered stories in locations as diverse as 700-feet down a coal mine and Buckingham Palace. And not had to watch his back in any of them.
The Crampton mysteries are set in the seaside resort of Brighton, England in the 1960s – the Swinging Sixties. The music and fashion – remember flared jeans and Capri pants? – help create an authentic sixties atmosphere.
"I find the lack of modern technology in those days – no internet or mobile phones – sparks interesting plot opportunities," Bartram says. "We did our research in press cutting libraries we called morgues and fought other reporters for a pay phone to call our stories in to copy-takers."
Seaside setting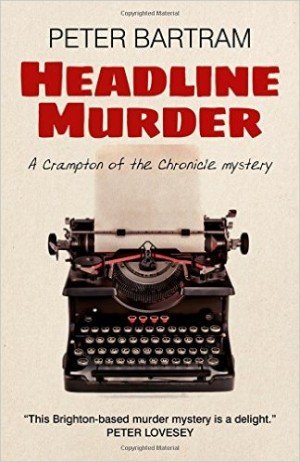 Each of the books in the series has a distinctive seaside theme. In the first book, Headline Murder, the owner of the crazy golf course goes missing. Colin Crampton thinks it's a non-story – until he learns the disappearance is linked to an unsolved murder. In Stop Press Murder, the second in the series, Colin discovers that a murder on the pier is linked to the mysterious theft of the film of a nude woman bathing – stolen from a What the Butler Saw machine.
The first two books in the series have so far racked up more than 100 five-star reviews on Amazon. And other mystery writers have given the tales the thumbs-up. Diamond Dagger winner Peter Lovesey described Headline Murder as "…superbly crafted and breezy as a stroll along the pier". Simon Brett, another Diamond Dagger winner, says Colin Crampton provides "…an amiable romp through the shady backstreets of 1960s Brighton". And M J Trow, author of more than 40 acclaimed mystery novels, says: "The characters and city of Brighton leap off the page newly minted but feeling like old friends."
Until the end of December, the e-book version of Front Page Murder is on special offer of 99p/99c. For readers who want to start the three-book series from the beginning, there's a series deal – £4.97/$4.97. That deal also closes on 31 December.