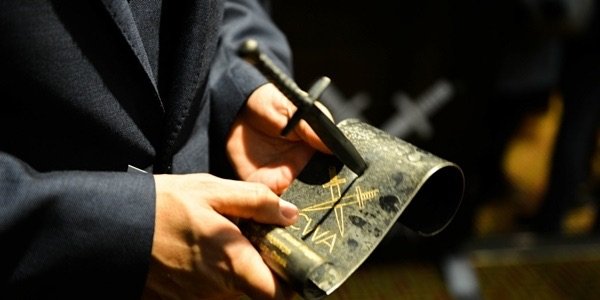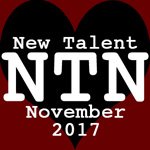 What do crime fiction lovers, agents and publishers all have in common? They are all hungry to discover the next big thing. However, the one thing many of us lack in this pursuit is time. One sure-fire shortcut is to check out which books have picked up debut novel gongs at awards ceremonies around the world. Here we're going to introduce you to the award winning debut authors of 2017, and we've also pointed to a few other sources for discovering some great fresh blood.
Let's get started…
The CWA Dagger Awards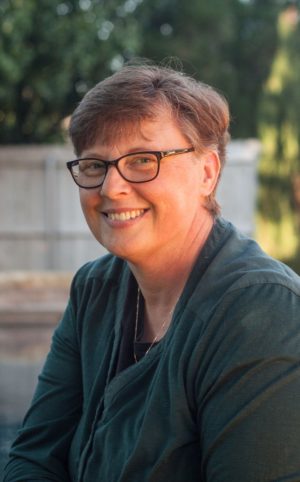 The Crime Writers' Association (CWA) champions new writing through its Debut Dagger competition for unpublished authors. The entries are judged by a panel of top crime editors and agents, and shortlisted entries are seen by publishers and literary agents. It's worth keeping an eye on all the shortlisted writers, as often they get snapped up with a book deal, even if they don't win first prize. Belinda Bauer was shortlisted and went on to win a Gold Dagger later, as were Danielle Ramsey and James Oswald. The Debut Dagger is open to anyone who has not had a crime novel published commercially.
The 2017 Debut Dagger winner: Sherry Rankin
Sherry Rankin teaches both writing and literature, and she is based in Abilene, Texas. Strange Fire is her first full-length novel.
Novel: Strange Fire
Rankin set her novel in an area of South Texas near the Mexican border; a rich territory for crime fiction. Abe Morales, a security guard on a college campus, is suspicious when a student dies in a fire. A slip of paper with the message 'Strange Fire' is found in the dead youngster's room. It ignites Morales' investigation into a monstrous crime. The book has not been published yet but now that it's won the award, keep an eye out for it!
The Ned Kelly Award for Best First Fiction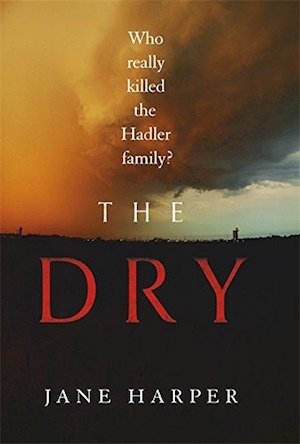 Run by the Australian Crime Writers' Association, the Ned Kelly Awards are the country's most prestigious prizes for crime fiction and true crime. They are named after the country's infamous outlaw, a folk hero to some. Last year's debut winner was Emma Viskic whose book Resurrection Bay we reviewed here.
2017 Best First Fiction winner: Jane Harper
Jane Harper, now lives in Melbourne, but she has also worked as a print journalist for 13 years, both in Australia and the UK.
Novel: The Dry
The ugly theme of small-town prejudices is investigated in this tale. During the worst drought to ravage Australia in a century, farmer Luke Hadler is driven by desperation to kill his family and himself. As suspicion casts a long shadow over the parched town, specialist investigator Aaron Falk is forced to confront the community that rejected him 20 years earlier. And as Falk probes deeper into the killings, old wounds begin bleeding into fresh ones.
The Dry Also won the UK CWA's Gold Dagger. Publishing rights have been sold in over 20 territories, and film rights have been optioned by Reese Witherspoon's production company Pacific Standard. You can read the Crime Fiction Lover review here. Also watch for the author's second novel, Force of Nature, which is out now for Kindle.
Buy now on Amazon
The Edgar Alan Poe Awards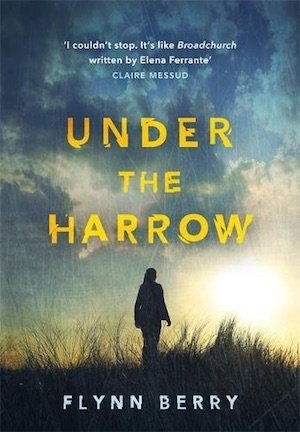 Hosted by the Mystery Writers of America, the Edgars honour the best in mystery fiction, non fiction and television.
Best First Novel 2017 winner: Flynn Berry
New crime author Flynn Berry is a creative writing graduate who wrote her first book last year.
Novel: Under the Harrow
When Nora takes the train from London to visit her sister in the countryside, she expects to find her waiting at the station, but she is not there. She discovers Rachel has been the victim of a brutal murder.
This psychological thriller has been described as a haunting exploration of the fierce love between two sisters, the distortions of grief, and the terrifying power of the past.
Buy now on Amazon
The Best Novel Award at the Edgars was also taken by a debut author Noah Hawley, for Before the Fall.
The Ngaio Marsh Awards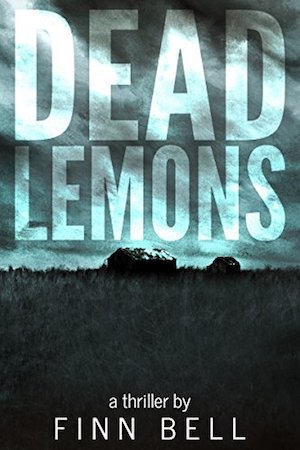 The prize for Best First Novel went to a writer who first came to the attention of the judges via our website, during New Talent November last year. The awards are for excellence in New Zealand crime, mystery and thriller writing. They are held in Christchurch, the home city of celebrated Golden Age writer Ngaio Marsh.
Best First Novel winner: Finn Bell
Author Finn Bell has a forensic psychology background and wrote his manuscripts to process the real-life stories he was hearing through his work in prisons, night shelters, and with charities. He self-published two books last year – his debut, Dead Lemons, and Pancake Money. Both were shortlisted for the Ngaio Marsh Awards, something that has never happened before.
Novel: Dead Lemons
This debut explores themes of addiction, loss, and recovery as a wheelchair-bound man contemplating suicide retreats to a remote cottage in Southland, where he is obsessively drawn into a dangerous search for a father and daughter who went missing years before. Read the CFL review of Dead Lemons here.
Buy now on Amazon
The Arthur Ellis Awards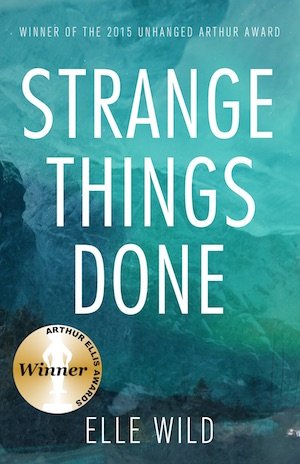 These awards are named after the pseudonym of a Canadian hangman of the 1930s, and Crime Writers of Canada offers two gongs for newbies.
2017 Best First Novel winner: Elle Wild
Elle Wild, a writer and award-winning filmmaker, grew up in rural Canada where she loved reading Edgar Allan Poe and watching mysteries on TV. This thriller has won two Arthur Ellis Awards – this one and in 2015 the Best Unpublished Novel. Elle appears to have a whole cabinet full of trophies, so is definitely one to watch.
Novel: Strange Things Done
As winter closes in and the roads snow over in Dawson City, Yukon, newly arrived journalist Jo Silver investigates the suspicious suicide of a local politician and soon discovers that not everything in the old Klondike town is what it appears. Before long, the RCMP have begun treating the death as a possible murder and Jo as the prime suspect.
Buy now on Amazon
Best Unpublished First Crime Novel winner: SJ Jennings
Author SJ Jennings grew up in the UK but now calls Toronto home. As a teenager he taught himself computer programming and became a techie. He worked across Europe and further afield including managing a team of IT consultants from Hyderabad, India, and the inspiration for The Golkonda Project came from those experiences.
Novel: The Golkonda Project
Superintendent Anupam Gupta of the Indian Police Service is approaching retirement when he is dragged back to the street to investigate the brutal murder of Sanjay Kumar, scion of Rajku, one of India's powerful new tech conglomerates.
The Anthony Awards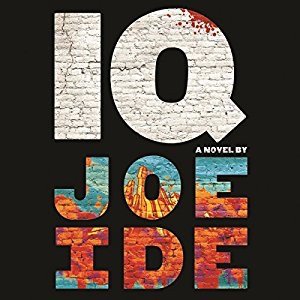 The winners of the 2017 Anthonys were chosen by the 1800 or so attendees at this year's Bouchercon, a world conference for mystery authors and writers that moves across North America to a different venue each year. This year it was held in Toronto.
Best First Novel winner: Joe Ide
Joe Ide is of Japanese American descent and, like many contemporary crime writers, loves Sir Arthur Conan Doyle's Sherlock Holmes stories. The idea that a person could face the world and vanquish his enemies with just his brainpower fascinated him. He lives in Califonia.
Novel: IQ
This comedic crime caper sees a resident of one of LA's toughest neighborhoods use his blistering intelligence to solve the crimes that the LAPD ignores. Murders go unsolved and lost children remain lost. But someone from the neighborhood has taken it upon himself to help solve the cases the police can't or won't touch. They call him IQ. He's a loner and a high school dropout, his unassuming nature disguising a relentless determination and a fierce intelligence. Read our review of the audiobook of IQ here.
Buy now on Amazon
Other places to spot new talent
Crime fiction festivals
Val McDermid's New Blood Showcase at Theakston Old Peculier Crime Writing festival is always a sell-out event. Every year she reads a stack of books and chooses four debut authors for her criminally good class. She has a real nose for spotting those with fresh and distinctive voices who will make it, including Susie Steiner, Eva Dolan, Joseph Knox, Fiona Cummins, and recently, Abir Mukherjee, whose A Rising Man this year won the CWA Historical Dagger, after grabbing a clutch of other prizes.
There are similar debut panels at other festivals including Bloody Scotland and Noirwich.
Other competitions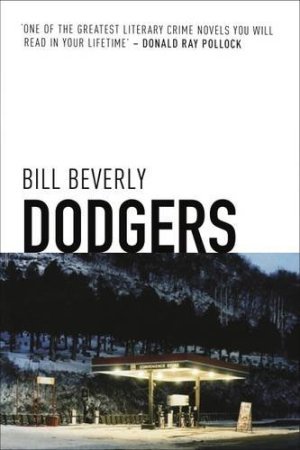 The Daily Mail and Penguin Random House collaborated for a First Novel completion, which was won by Lizzy Barber for My Name is Alice, a book Century will publish in 2018. It was chosen from 700 crime and thriller entries. It is said to be a creepy novel, set in the US, which tells the story of a girl who is trapped in a strict religious household, where she is watched over by her mother. She feels she doesn't belong, has memories of another family in another country, and soon is planning her escape…
Sometimes the debuts beat the big names for major prizes. Sarah Hilary scooped the Theakston Old Peculier Crime Novel of the Year 2015 with Someone Else's Skin from under the noses of Peter James and Belinda Bauer.
And first-time American novelist Bill Beverly won the CWA's Gold Dagger for the best crime novel of the year with Dodgers, and beat Christopher Brookmyre's multi award-winning novel Black Widow, and titles by Denise Mina and Mick Herron.
Last but not least our New Talent November is a month-long celebration of all things new – that's what novel means after all. Watch for our Best Debuts of 2017 feature soon!