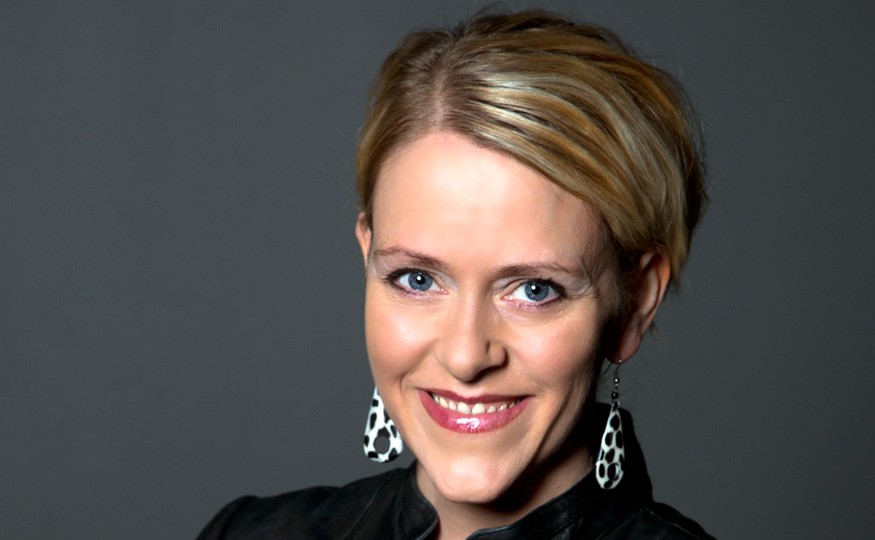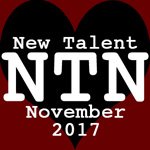 Icelandic author Lilja Sigurdardottir has been on our radar since Iceland Noir 2014, when she was part of a twilight literary tour around Reykjavik and read from her work in the square outside the Icelandic parliament. At the time we hoped her books would appear in English and now, thanks to Orenda Books and translator/author Quentin Bates, this is finally happening. Her third crime novel in Icelandic, and the first to appear in English, is Snare. It's a book with a very interesting set-up – a young mother called Sonja is being forced to traffic drugs in the midst of Iceland's financial crisis in 2010. It's the start of the Reykjavik Noir trilogy and we asked Lilja to join us for New Talent November.
First of all, can you tell me a bit about your background?
I am an Icelandic crime-novelist. I have a background in education and have worked in quality control and evaluation for preschools in recent years. I have written five crime books and a couple of stageplays.
What are your plays about and how do they sit alongside your crime novels?
I had written two crime novels when I turned to tha stage. It started with an opportunity I was given to work with a team of actor at the National Theatre and I absolutely loved the experience so I went on and wrote a play that was later produced and was a hit. My plays are family dramas, very different from my books.
What do you hope Crime Fiction Lovers and Nordic noir fans will love about your debut, Snare?
I hope they will be entertained by the book. I write to entertain people, to give them joy, and if Snare delivers that I will be happy. I am very happy with the reception so far as people seem to like it very much.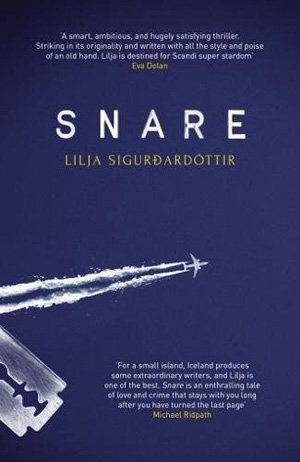 Where did the idea for the set-up and Sonja's character come from?
Probably from one of those times standing at the luggage belt waiting for a suitcase. But seriously it is very hard to say. It always starts with a character for me and then the story somehow builds around the character.
The story is full of tension as Sonja smuggles drugs into Iceland. How did you research that aspect of it?
How shall I put it… I had help from people in all the professions depicted in the book and I made good use of the info and stories they had to tell. I try to do proper research although I never let facts get in the way of the story. The story is always more important.
It also set you up to explore things like her sexuality and the financial scandal in Iceland. Tell me about your approach to both those topics?
I use the love story between the two women as a balancing thing. With the ugliness of the crimes it is necessary to have some beauty in the story too. Sonja's lover Agla is a curious character who is filled with shame over her sexualiy but is not as ashamed about the financial crimes she is being investigated for, which is both comical and dramatic.
There's the customs officer Bragi too, with his colleagues trying to elbow him out and a wife with dementia. Where did that aspect of the book come from?
Yes. There is the aspect of beauty there too. I wanted to use Bragi and his wife to show an end-of-life love story, how a successful relationship can end, and use that as a contrast to the troubled relationship that is just starting out between the two women.
When we've interviewed Arnaldur, he always seems bemused by how Nordophiles romanticise Iceland and its culture, history, landscape etc. You certainly haven't written a tourist brochure here. What did you want to focus on in your depiction of the setting and representation of the place?
Well, at the time I wasn't really trying to depict Iceland in any particular way as I wasn´t really expecting the book to go anywhere out of Iceland. For the English translation I had to add the occational sentence here and there to explain certain places. I think it is a fair representation, Iceland is a beautiful place with a strange and lovely culture but it is also a corrupt little newly-freed colony that struggles with all the same things that such former colonies do.
It must be strange for you having written five novels in Icelandic, being introduced as the next big thing to English-speaking crime fiction fans. What's it been like?
It is an absolute dream come true! I have enjoyed the whole process immensely, working with the Orenda people and especially with the translator Quentin Bates. It is a bit overwhelming to see one's work sail into international success, but I am concious of keeping my feet firmly on the ground. I am very grateful for this opportunity and very, very concious of how lucky I am.
Snare starts a series, so what else can we look forward to?
Book two in the Reykjavík Noir series will be out in English next year. The story starts just after Snare finishes in 2011 and we follow the same characters. Book three starts in 2017 and then we can see what has happened to the people in the meantime. I am very interested in what time does to people and how people can end up in a situation they would never have predicted a few years before.
And what's next for you?
I am starting to promote the latest book in the Reykjavik Noir series in Iceland in what we call the Icelandic Christmas 'bookflood'. Then in the middle of the month I'm off on a big tour in France promoting Snare, entitled Piégée in French, with a stopover at Hull Noir. I think will be a great festival! When the bookflood is over and January comes I will get on with the new book I'm writing, the start of anew series, but no comment on that yet!
Read our review of Snare here, and discover more Icelandic crime fiction here.