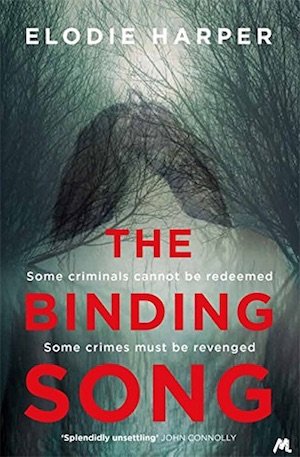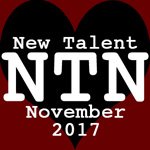 Written by Elodie Harper — Elodie Harper is a TV journalist and crime fiction author whose story Wild Swimming won The Guardian's 2016 short story competition, which was judged by Stephen King. You can read it here. Earlier this year she produced her debut novel, a psychological thriller set in a remote Norfolk prison where inmates seem to be committing suicide at an alarming rate.
Dr Janet Palmer is the new lead psychologist at HMP Halvergate. Her new job is a promotion, but has come at a cost. It means moving out of London and living apart from her partner Arun, just as she is beginning to question whether their relationship is really working. Nonetheless, she didn't hesitate to take the job because as far as she's concerned her role administering the sex offender programme is vitally important, personal even.
Several years ago her twin sister Isabel was raped then murdered by a young man with an intellectual disability and unrecognised schizophrenia. Palmer tells her assistant that for many psychologists the chance to rehabilitate is their principal motivation, but not for her. She wants to identify those offenders who will continue to pose a risk to the public and make sure they're kept behind bars.
Work does not begin well. Her accommodation is isolated and depressing. The prison officers are at best ambivalent about her role, and one is outright hostile. Her colleague Terry Saunders is evasive and resentful, and appears resistant to any changes she tries to introduce. The governor is the worst kind of bureaucratic administrator, more concerned with statistics than real life outcomes. But worst of all is the state of the sex offender programme itself. Her predecessor, Dr John Helkin, left rather abruptly with the spate of spate of recent suicides there seems to have been more to his departure than stress. No notes were taken during therapy sessions, suggesting considerable negligence.
Early on we learn that the spectre of a woman in white with blacked-out eyes may have driven inmates to take their own lives. This supernatural ingredient works well, initially, bringing a brooding Gothic atmosphere to a prison where everything is not as it seems. There is just the correct amount of ambiguity in its description to let us imagine just what it the spectre might represent. Is HMP Halvergate haunted? Is it a manifestation of each prisoner's guilt?
The tension in this psychological thriller comes from Dr Palmer's own mental state. Author Elodie Harper sets out to isolate her protagonist, first from her partner, and then from her colleagues. The only friendly face is the prison chaplain, Steve. And then, expertly, Harper provides a further test of her protagonist's mental resilience. Michael Donovan is serving time for the rape of his partner though he was acquitted of her attempted murder. He is the one inmate who challenges the group dynamic in therapy, undermining Palmer's authority and provoking other members of the group. His behaviour escalates and he suggests he knows why Dr Helkin left, the secret behind the suicide epidemic, and even hints at a connection to Palmer's past. As the novel progresses, his monstrosity is revealed to Palmer and to us readers.
The final part of the novel deals with the mystery behind the suicides and the resolution of the conflict between Palmer and Donovan. Individually, these two strands of the novel are convincingly done. Palmer enlists the help of the chaplain in discovering what happened to Helkin, and the climactic confrontation between Palmer and Donovan is suitably thrilling and satisfying. However, the author's attempt to bridge the supernatural possibilities and the real world suicides leads us through an unnecessary explanation involving psychological malpractice and Greek myth. It falls flat.
Overall, this is a promising debut, and I shall be looking out for the author's next book, The Death Knock, arriving in summer 2018.
For more books set in Norfolk, try the East Anglia edition of our Gazetteer of British Crime Fiction
Mulholland Books
Print/Kindle/iTunes
£9.99
CFL Rating: 3 Stars