Each year it gets harder and more strenuous to choose just five favourite crime fiction novels, it seems. I'm not complaining, it's a wonderful dilemma to have. It's also a clear indication that the crime fiction genre is bursting at its seams with talented writers who keep us turning the pages. As an added bonus, some crime fiction novels allowed us to travel the world in a year when travel for many was often limited to the excitement of a trip to the local grocery store due to COVID lockdowns.
Here are the five books I reviewed for Crime Fiction Lover which I enjoyed most and which made the biggest impression on me in 2021.
5 – Midnight Hour edited by Abby L Vandiver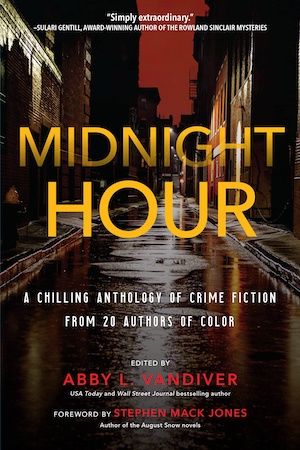 In year when we were overwhelmed with information, mostly of the unsettling variety, at times it was difficult to lose oneself in long works of fiction. Anthologies are the perfect remedy for waning attention spans. Midnight Hour, an anthology of 20 crime fiction stories by writers of colour stood out above the others.
Frequently anthologies are a mixed bag. Much like a tin of Quality Street you're sometimes stuck with more orange cremes than you care for. Not in this case. To add some interest to the stories there's a common theme – the events taking place in each occurs around midnight and we all know that strange things can happen in the witching hour. Midnight Hour has the perfect balance of all your favourite flavours, each one hitting the spot perfectly. Read our full review.
Buy now on Amazon
4 –Chasing the Boogeyman by Richard Chizmar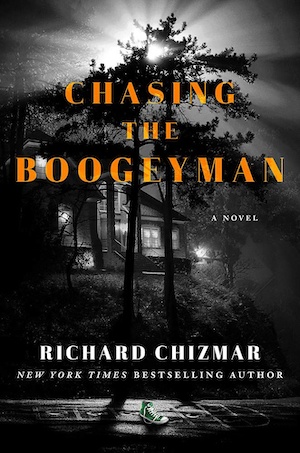 In the summer of 1988, the young Richard Chizmar returns to his hometown of Edgewood after finishing college. Unsure of the direction his life will take, he moves back into his parents' home to prepare for his wedding and attempt to launch his literary magazine.
Three days before his arrival, a young girl was abducted from her bedroom and her body is discovered in the nearby woods. Over the next four months, four more girls with the same character traits and backgrounds are murdered in the same way.
This is a wonderfully clever blend of reality and fiction which will leave you questioning the truth. Combining an ominous atmosphere and slow burning story line, Chasing the Boogeyman is fresh and original. Read our full review.
Buy now on Bookshop.org
3 – Young Blood by Sifiso Mzobe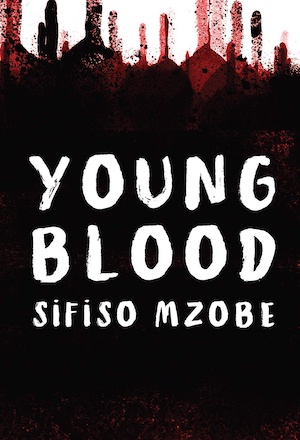 Young Blood tells the story of Sipho, a young man living in the fourth largest township in South Africa outside the city of Durban, who effortlessly falls in with the wrong crowd and becomes involved in a car hijacking syndicate.
Both a coming-of-age story and crime novel, Young Blood hits hard mainly because it's a very real glimpse into a dangerous and unfamiliar world where many have no choice but to turn to a life of crime. It's is an unsettling and eye-opening read which doesn't sugarcoat the truth and might even elicit some sympathy. For who is for you to decide. Read our full review.
Buy now on Amazon
2 – Bullet Train by Kotaro Isaka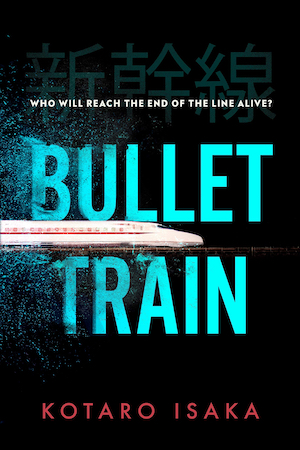 This novel was a highlight of the year for Crime Fiction Lover as not only is it a fantastic read but it gave us the opportunity to interview a Japanese crime author for the firs time in our history. You can read our chat with Kotaro Isaka here. His novel Bullet Train is about five assassins on on a high-speed train travelling from Tokyo to Morioka, each trying to outwit the other forms in what become a surreal and deadly game.
There's nothing simple about this crazy, fast-paced and often over-the-top action thriller. It has much more to it than a thrill-a-minute action fix. It's dark, funny, absurd and has a large cast of dysfunctional, yet interesting characters who will leave you perplexed and entertained at the same time. Read the full review.
Buy now on Bookshop.org
1 – Lightseekers by Femi Kayode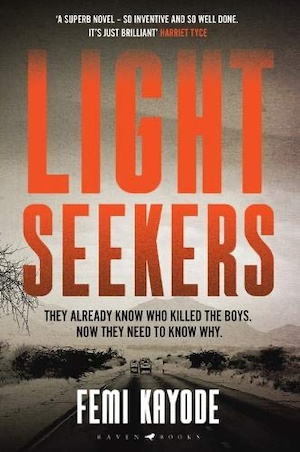 In a rural town in Nigeria three university students are brutally killed by an angry mob. The father of one of the victims hires Phillip Taiwo, a psychologist and expert in crowd behaviour and violence, to establish what the reason behind the senseless killings was.
Through Phillip's ongoing investigation it emerges that there's more to the murders than meets the eye and a multitude of socio-political issues lie at the core of a broken society. Kayode balances these prickly topics with an absorbing narrative resulting in an accessible and thoroughly immersive crime fiction novel. Read our full review.
Buy now on Amazon