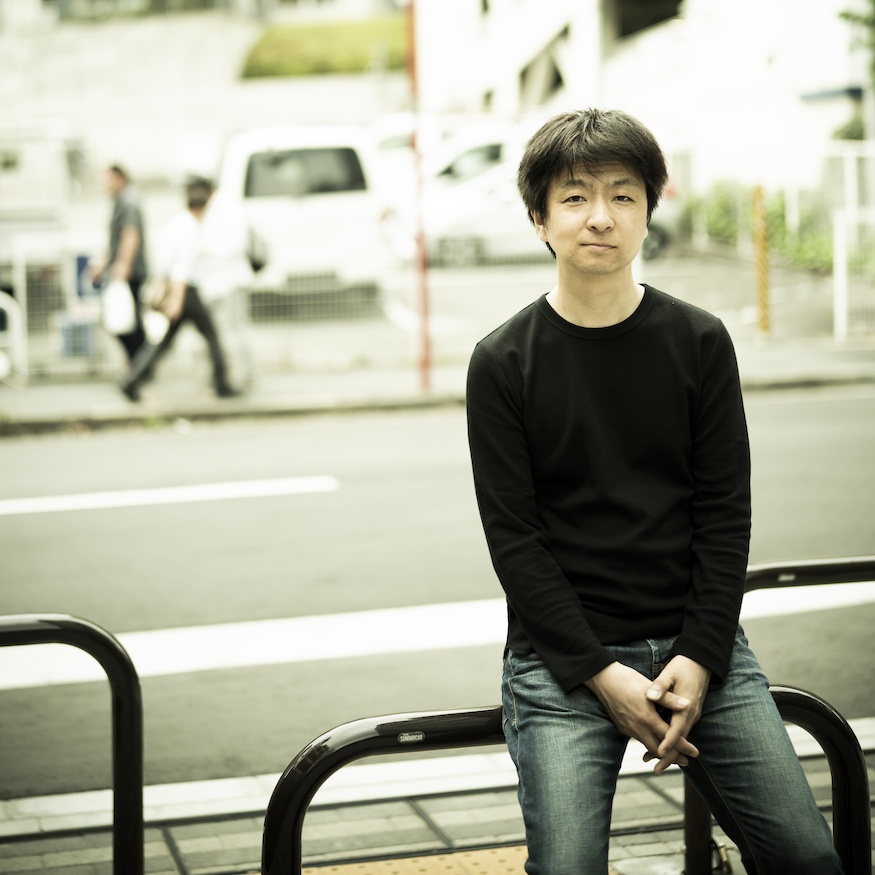 This week an interesting new crime novel from Japan will be pulling into the station. Bullet Train by Kotaro Isaka is little different to most crime novels thus far translated from Japanese. Clever and sophisticated gives way to something that's big on set-up, big on action, and populated with characters that tilt the balance more toward crazy than cultured. Basically, five assassins find themselves on the famous bullet train from Tokyo to Morioka. There's a suitcase full of money too, and everyone else better get out of the way because anything could happen.
Bullet Train – originally titled Maria bitoru or Maria Beetle in Japan – promises so many thrills and spills that it's been snapped up not only by Penguin Random House for this translation, but is also due to become the basis for a Hollywood film. Directed by David Leitch of Speed and Fast and Furious fame, the movie will star Brad Pitt, Hiroyuki Sanada, Lady Gaga and Sandra Bullock.
We've never interviewed a Japanese crime author before, but Bullet Train sounded so exciting, and Japanese crime fiction looks so hot this year, that the time has come to change that. Luckily, we have nagaisayonara on our team, who speaks Japanese and did the translation work required to make it happen. So… here's Kotaro Isaka talking about the success of his novel and how he feels about his writing coming to life on the big screen.
Bullet Train was a bestseller in Japan in 2010 – what do you think is the main reason for its popularity? Do you think English readers will interpret it differently than Japanese readers?
When I completed Maria Beetle, I did it with the thought that I wanted an emphasis on entertainment. I wanted to create something exciting. I wanted to write a novel more exciting than not just other books, but also movies and manga. I'd previously released Grasshopper, which can be read as a prequel to Maria Beetle but is tonally very different, so I feel that Japanese readers enjoyed that difference. In Japan, readers read Maria Beetle with knowledge of my other works, but an English-speaking reader would read Bullet Train without any prior knowledge, so I think the experience might be different.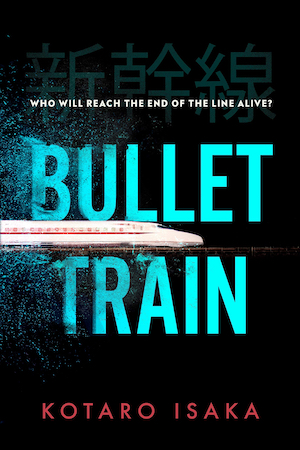 What are crime fiction lovers in the West going to love about Bullet train? What sets it apart from other action thrillers?
In general, I feel that in action thrillers you have the main characters going against, for example, the mafia, corrupt politicians, murderers, etc. Of course, I like this kind of movie or novel, but when it comes to writing myself, I want to try to present a different kind of evil, a different enemy. In Bullet Train, this is the boy called Prince, who could be read as a metaphor for the evil desire to subjugate others. The other characters don't necessarily battle against this evil desire but are continuously at its mercy. I think this type of dynamic, where there's no simple juxtaposition of good against evil, may be characteristic of my writing.
How closely did you work with the translator, Sam Malissa?
I trusted Sam Malissa completely when it came to the translation. Since there is a lot of wordplay in my novels, I feel that these are often difficult to convey in languages other than Japanese. So I suspect Sam Malissa may have had to work extra hard translating this book.
Were there any aspects that needed to be changed to make the novel easier for Western readers to understand?
We haven't made any changes, so if the novel conveys itself to English-speaking readers in the same way that it did to Japanese readers, it is thanks to Sam Malissa. Incidentally, several times in the novel Prince asks the question: "Why shouldn't I be allowed to kill people?" This is based on a debate that took place in Japan in the late 1990s that was prompted by young people asking that question on TV. I've always thought about how to deal with such questions, and I tried to come up with my answers in this novel. I think when readers from other countries read it, they might wonder why this question is repeated.
Even though Bullet Train could be seen as an action thriller, it is largely character-driven rather than plot-driven with a host of complex, flawed, yet likeable characters. For example, Nanao, the unluckiest assassin in the world or the 'fruit twins', Lemon and Tangerine. Where did you find the inspiration for this group of odd-ball characters?
Many characters in my novels, including Bullet Train, tend to be a bit strange, as if they're floating a few centimetres above reality. This is probably because, in fiction, I personally want to meet mysterious people that I wouldn't meet in real life. I create them on a case-by-case basis. In the case of Lemon, who loves Thomas the Tank Engine, I arrived at that character because when I wrote this book my son was really into Thomas the Tank Engine and as a result I knew a lot about it.
Bullet Train is also surprisingly humorous, although it's a somewhat dark and off-beat humour. Do you think this will appeal as much to Western audiences as Japanese readers?
I prefer movies and novels to have humour. I think that it's a pleasure of fiction to be able to laugh and to feel good in the most serious situations, so I hope that the humour will be conveyed to readers in English-speaking countries in the same way.
Is there a difference between Western and Japanese humour? I'm thinking in particular of comedy forms such as Manzai.
A lot of humour relies on wordplay, so I feel that the way it is experienced has a lot to do with the language it's presented in. Japanese Manzai is a unique artform. It has a traditional form that has evolved through repeated variations and relapses, and there are also sub-genres within Manzai. I can't begin to imagine how people from overseas would react when they experience Manzai. I should note, even in Japan, some find the humour in my novels interesting, and others less so. Maybe it all has to do with the individual and where they're from.
Bullet Train is currently being adapted as a Hollywood film with high profile stars. How do you feel about seeing your work on screen, and does it feel different this time since it will reach a wider audience?
Since I was a child, movies for me really meant Hollywood movies. So, it's really dreamlike for my novel to become a Hollywood movie. David Leitch has directed many wonderfully humorous movies, so I feel very fortunate. My novels are set in Japan, but they all have a somewhat fable-like quality in their slight removal from reality, so when they are made into Japanese movies, that deviation can result in a certain level of discomfort. So I'm hoping that movie adaptations outside of Japan would result in different, enjoyable experiences.
There is no doubt that a blockbuster movie will push your work into the international spotlight. Are you worried at all that interpretations of your work will take on a lives of their own that you have no control over?
We all feel varying degrees of stress about things we can't control. Part of me wants to have as much control as possible over how my work is interpreted, but I have learned over my career that this is almost impossible. I just pray that those who read my novels don't come away feeling bad or uncomfortable in ways that I had not intended.
How closely were you were involved in the script-writing process and will you have any input in production?
I believe it's best for movies to be made by movie professionals. My novels are sometimes described as 'cinematic' but in reality, when they're made into movies, certain things can get lost. Things that only a novel can do will inevitably evaporate when it is adapted into a different medium. I would be delighted if the movie professionals focused on things that only the cinematic medium can do, rather than worrying too much about sticking to what is in the novel.
Which other authors have influenced you and what are you reading or watching these days?
For novelists, the names that immediately come to mind are Kenzaburo Oe, Soji Shimada, Lawrence Block, Mario Vargas Llosa and Peter Lovesey. As for films, I like the works of the Coen brothers, Kiyoshi Kurosawa, M Night Shyamalan, Michael Mann, and Wes Anderson. The most interesting novel I read recently was Rana Dasgupta's Solo, and in terms of recent movies, I enjoyed Rupert Wyatt's Captive State.
And lastly, for our crime readers, which Japanese authors would you recommend we look out for?
They are much more experienced writers than I am, but I think the suspenseful and hardboiled novels of authors like Miyuki Miyabe and Go Osaka would be enjoyed by many readers overseas as they have been in Japan. I also want to recommend Kazushige Abe's Sin Semillas, a wonderful crime novel that is also quite literary.
Read our review of Bullet Train here. Photo (c) Osamu Hoshikawa.