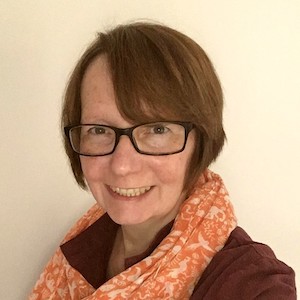 Crime Fiction Lover contributor Kate Vane's new crime novel, Still You Sleep, features online journalist Tilda Green and crime reporter Freddie Stone as they investigate the death of a young woman from a drug overdose. Here's her pick of journalists in crime fiction.
Journalists make great protagonists in crime fiction. They have the skills and the resources to investigate, but their motives are often quite different from the police. They can range from the determination to be first with a story, regardless of the consequences, to a burning desire to right an injustice. They aren't bound by the same rules as the police and often people will speak to them who have their own reasons for avoiding contact with officialdom. Sometimes they work with the police, sometimes they are in competition, often there's an uneasy trade-off between the two.
A Place of Execution by Val McDermid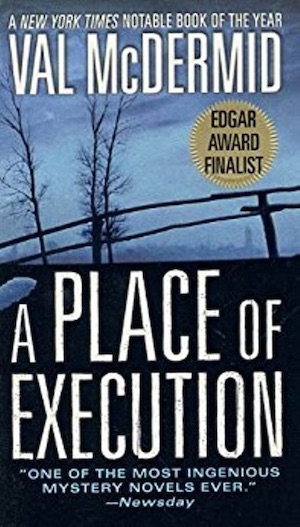 Journalists working on cold cases or miscarriages of justice is a popular theme in crime fiction. In A Place of Execution, Catherine Heathcote investigates the unsolved disappearance of a child in 1963 in a remote hamlet in Derbyshire. Three decades later, the lead detective, George Bennett, is happy to tell her his story, but just as her book is poised for publication, he tries to stop it. He has new information which overturns everything they thought they knew about the case.
McDermid is a former journalist herself, and uses this experience to create a convincing and engaging story. The dual timeline and the backdrop of the Moors murders allow her to explore the difficulty in finding the truth when a long-ago crime has passed into myth. Read more of our reviews of Val McDermid's novels.
Buy now on Amazon
Black Widow by Chris Brookmyre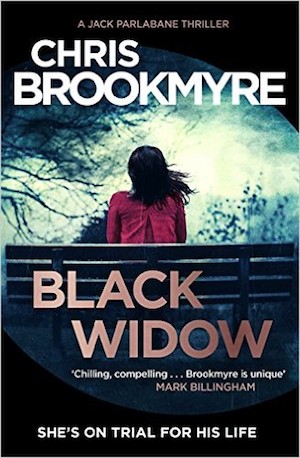 The multi-award-winning Black Widow features investigative reporter and series protagonist Jack Parlabane in his later, more restrained incarnation, although he's still not above a bit of breaking and entering in pursuit of a story.
Diana Jager is a skilled and respected surgeon whose life falls apart when she is exposed as the anonymous author of a blog about workplace sexism and subject to real and virtual personal abuse. She is just starting to rebuild her life when she meets and marries Peter. Then Peter is killed in an apparently accidental car crash. Peter's sister, Lucy, doesn't believe it was an accident and asks Parlabane to investigate Diana.
This clever thriller has Brookmyre's trademark mix of pacy narrative and a deep dive into some big social issues. He confronts head-on the challenge of the unlikeable female protagonist and delivers an amazing twist.
Read our interview with Chris Brookmyre and our review of his latest novel Fallen Angel.
Buy now on Amazon
1974 by David Peace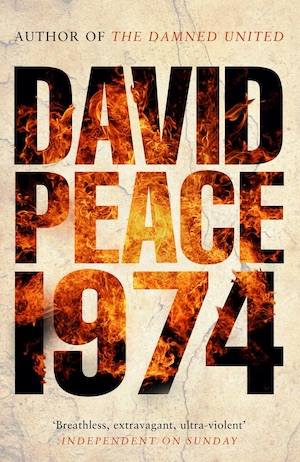 The first book in David Peace's Red Riding Quartet features Ed Dunford, newly promoted crime correspondent for the Evening Post in Leeds. He's ambitious, driven and already moving away from his working-class background. When a young girl disappears, he thinks he has spotted a connection others have missed, and so begins a nightmarish quest to find the truth.
1974 starts out with kitchen-sink realism but then takes on a hallucinatory quality. It is permeated with an oppressive sense that nothing can be escaped, class, poverty, police corruption, implicit violence. There are a few first-novel flaws but if you value stunning prose over pristine plotting then this is a thrilling read.
1974 also features in Barry Forshaw's 10 of the best historical crime novels.
Buy now on Amazon
The Field of Blood by Denise Mina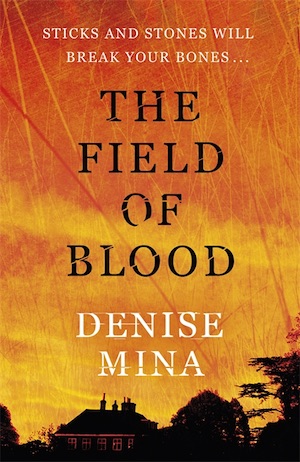 This is the first novel in the series featuring Paddy Meehan. It is 1980s Glasgow and Paddy dreams of being an investigative reporter but for now she is a 'copyboy' at a newspaper. She is also struggling to get past the expectations of her working-class Catholic family and her boyfriend that she will marry. When a child is murdered and a relative of her fiancé is implicated, her interest in the case means she is shunned by them all.
The main narrative is interspersed with the story of the real-life Paddy Meehan, a man who was wrongly convicted of murder and later pardoned. It's a great snapshot of Glasgow during the Thatcher era, riven by poverty, sectarianism and strife.
Read our interview with Denise Mina and our review of her latest novel, Conviction.
Buy now on Amazon
Dark Pines by Will Dean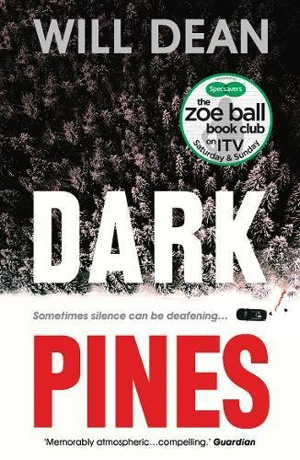 This atmospheric thriller, set in Sweden but written by a British author, is the first in the series featuring Tuva Moodyson. She is a deaf reporter on a small-town newspaper pursuing a case which she hopes might make her career.
When a hunter's body is found in the forest with two shots to the body and the victim's eyes scooped out, the MO mirrors three unsolved murders from the mid-90s. Has the killer returned or is it a copycat? Tuva sets out to find out, but puts herself in danger when she does so. Both her impairment and job role are carefully portrayed by the author.
Read our interview with Will Dean and our review of Dark Pines.
The Fragility of Bodies by Sergio Olguín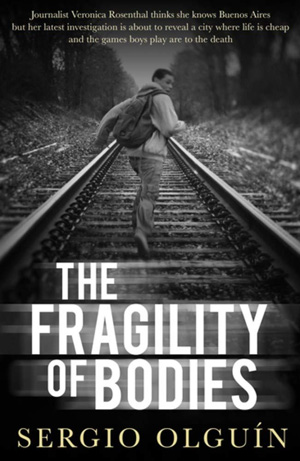 Buenos Aires journalist Veronica Rosenthal is affluent and privileged but also driven by her work. When she learns about the death of a young boy hit by a train in a poor part of town, her editor dismisses the story but she wants to investigate. What she finds takes her into a world of poverty and exploitation and ultimately places her in danger.
This book combines an unflinching portrayal of poverty, a thrilling plot, a driven character and a hint of hope.
Read our review of The Fragility of Bodies.
Buy now on Amazon
The Girl with the Dragon Tattoo by Stieg Larsson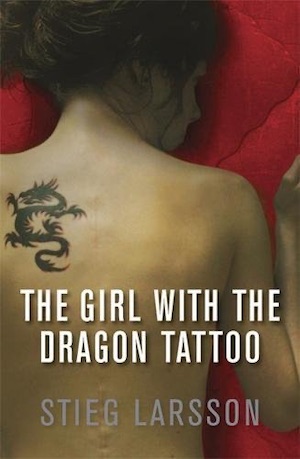 This is the book that began the series which has spawned movies, a comic book, and a number of sequels written by David Lagercrantz after the untimely death of the author.
Disgraced journalist Mikael Blomkvist is hired by a wealthy recluse to write his family history when he becomes absorbed in the mystery of the man's missing granddaughter. He teams up with hacker and outsider Lisbeth Salander in a wide-ranging story that takes in financial crime and corruption and dysfunctional families while maintaining its central focus on violence against women.
Buy now on Amazon
Scrublands by Chris Hammer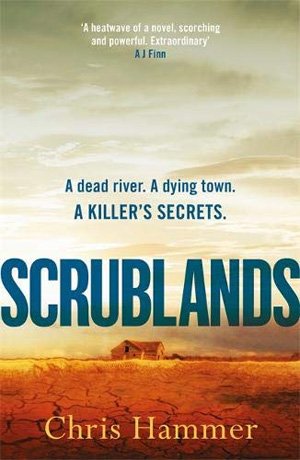 Like Jane Harper, Chris Hammer is an Australian novelist whose crime fiction is steeped in a sense of place. Scrublands is set in a sleepy rural town in Western New South Wales. Journalist Martin Scarsden arrives in Riversend at the height of summer, in the middle of a severe drought. It's the first anniversary of a bizarre crime, when a priest opened fire outside his church, killing five men before being killed himself.
Scarsden is only there to write a colour piece for his paper but what he learns leads him to doubt the official account of events. When the bodies of two missing backpackers are found in scrubland outside the town and the media arrive in the town in force, he finds himself at the heart of the story. Read our reviews of Scrublands and the follow-up, Silver.
Buy now on Amazon
Beast by Matt Wesolowski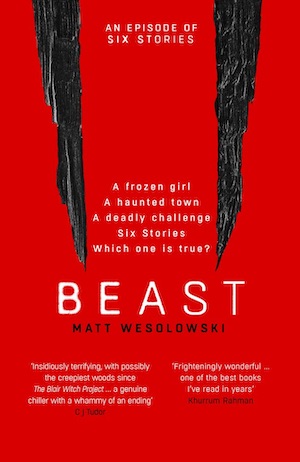 Wesolowski's protagonist is Scott King, a true crime podcaster and each book takes the form of a podcast transcript. In Beast, King speaks to six witnesses involved in the case of Elizabeth Barton, a 24-year-old vlogger who was found frozen to death in a Northumbrian tower during the Beast from the East – a period of exceptionally cold weather and blizzards in the UK in early 2018.
It's an original format and allows for plenty of conflict and teasing out of the truth. Interviews have great potential for drama. In Beast they tease out the story of Elizabeth, the examination of the impact of social media on both its producers and consumers, and a hint of the supernatural. Read our review of Beast.
Buy now on Amazon
Burned by Thomas Enger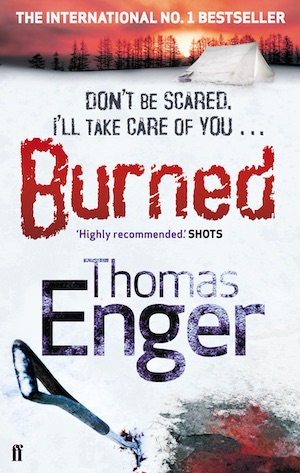 Oslo-based internet reporter Henning Juul is still getting over the death of his son in a fire when he returns to work, two years after the event. He is sent to cover the murder of a woman whose mutilated body was left half-buried in a tent in the wilds.
Juul feels that the case is more complicated than the police believe. But he is disorientated as all his relationships – with the police, his ex-wife and his employer – are strangely in flux. Burned is the first in a five-book series where his work and his coming to terms with his son's death are intertwined.
Read more of our reviews of Thomas Enger novels.
Buy now on Amazon