As crime fiction lovers, we all know there's nothing better than settling down with a new book.
These days, however, there is a wealth of well scripted crime shows to attract our attention too, many of them based on books that we know and love. True crime is also a big attraction for viewers on both mainstream and streaming channels – and when a real life case is turned into a drama, it can make for compelling viewing.
We have examples of both in our tantalising tantalising shortlist for Best Crime Show in the 2022 Crime Fiction Lover Awards. It's time to vote for your favourite!
To see the shortlists for all of our categories, and to VOTE IN OUR AWARDS click here.
Shetland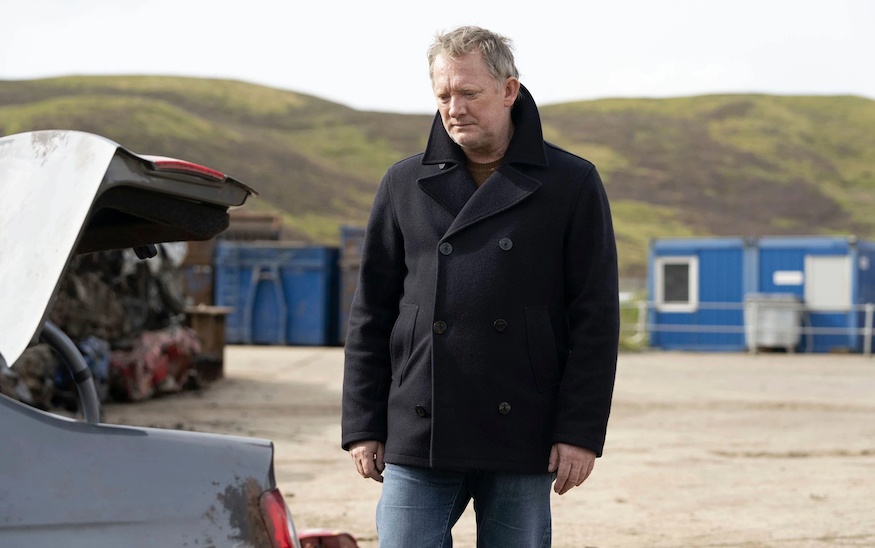 It was October 2018 when Ann Cleeves said goodbye to Shetland and her doughty detective Jimmy Perez in Wild Fire. Now the TV version has caught up, with Jimmy riding off into the sunset in the latest BBC Scotland series, which completed this autumn. It was drip fed to viewers, old style, with multiple cliffhangers – one of them involving Perez's sidekick Tosh that had Twitter all agog. Douglas Henshall's Perez is feeling downhearted and downright depressed when a talented young author vanishes after a signing event for his graphic novel. The complicated case which ensues does nothing for Perez's mood, and as the clouds gather over Shetland he has an important decision to make… Latest news is that Shetland will be back next year, with all the old favourites – plus Ashley Jensen as DI Ruth Calder.
Watch here
Dahmer – Monster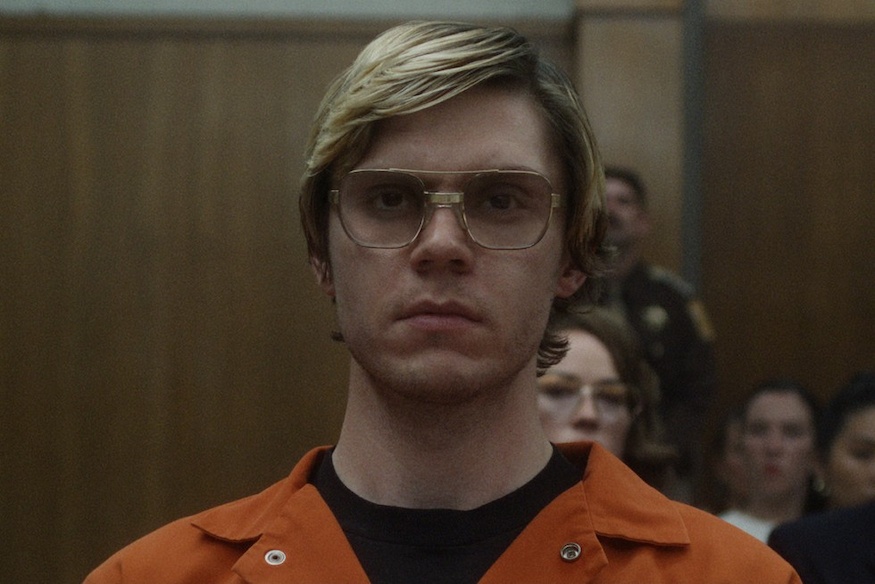 Evan Peters plays serial killer Jeffrey Dahmer in this chilling Netflix series based upon the story of the infamous murderer who preyed on 17 men and adolescent boys in Wisconsin and Ohio between 1978 and 1991. Created by Ryan Murphy and Ian Brennan, the life and crimes of Dahmer are related through the eyes of his victims.The series has attracted controversy, with relatives of some of Dahmer's targets condemning it for turning their grief into entertainment, but Dahmer – Monster reached the number-one spot on Netflix in the first week of its release and became the streaming service's second most-watched English-language series of all time within 28 days of launch.
Watch here
Bosch: Legacy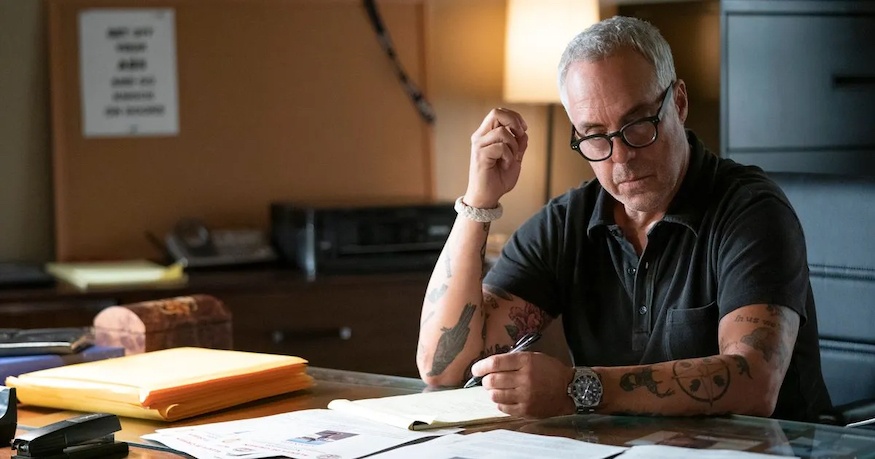 Fans of Amazon Prime's Bosch were devastated when it was announced that the series was ending. Step into the breach, FreeVee, whose Bosch: Legacy filled the gap with aplomb. Once more starring Titus Welliver as Harry, it also brings Madison Lintz and Mimi Rogers along for the ride, reprising their roles as Maddie Bosch and Honey Chandler respectively. This first season continues some plot lines from season 7 of Bosch, and takes inspiration from The Wrong Side of Goodbye. Harry is now a private investigator, working with one-time foe Honey 'Money' Chandler, while Maddie is taking her first steps as a rookie LAPD cop. A 'boot'. Some stellar performances make this a must-watch – and season 2 will be with us next year.
Watch here
Slow Horses

Mick Herron's Slough House took the Theakston's Old Peculier Book of the Year award this summer. It is number seven in the series featuring Jackson Lamb and co – which must be a mouthwatering prospect for anyone who saw Slow Horses debut on Apple TV+ in April. The drama, starring Gary Oldman as the farting, foul mouthed, wily ex-spy Lamb set off with all guns blazing and is based on the first book of the series, also called Slow Horses. Viewers warmed to the offbeat tale of a bunch of cast-offs, stuck in dead end jobs after mucking up a top secret assignment or two. The cast also includes Kristin Scott-Thomas as Lamb's bete noir Diana Taverner, Jonathan Pryce and Saskia Reeves. Best of all, a new series launches early December!
Watch here
Black Bird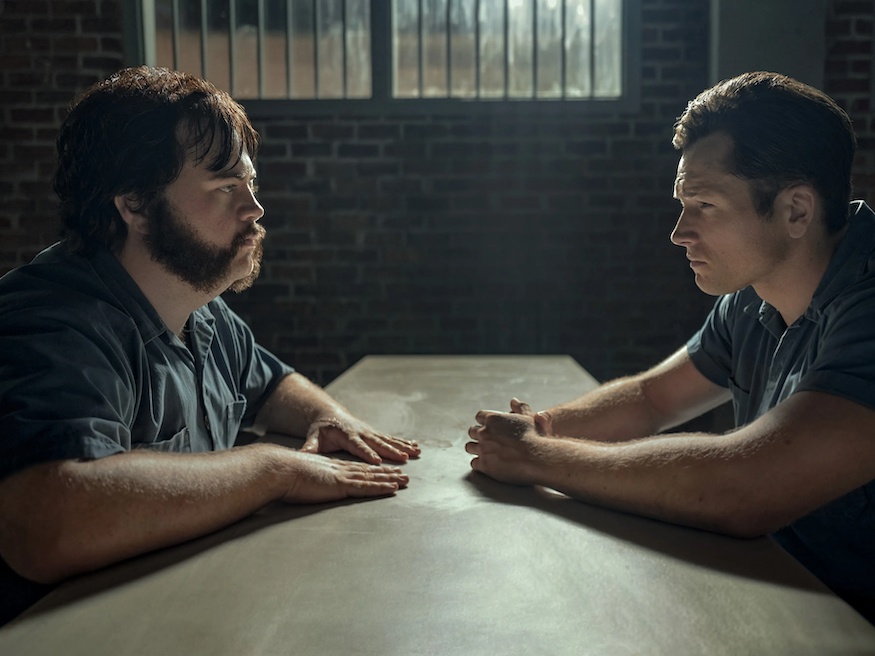 Developed by Dennis Lehane, Black Bird is based upon the much less snappily titled 2010 autobiographical novel In with the Devil: a Fallen Hero, a Serial Killer, and a Dangerous Bargain for Redemption by James Keene. Jimmy is the central character here, and he is played brilliantly by Taron Egerton (right) – his strutting drug dealer a far cry from his best-known role as Elton John in Rocket Man. Stuck in jail for 10 years and offered a tempting deal, Jimmy is going to need all of his charm if he is to go undercover at the behest of the FBI, to befriend Lawrence "Larry" Hall in a high security prison. He needs to find out whether the man, previously dismissed as a serial confessor, is really an evil serial killer. What happens? You'll find out by streaming the six-parter on Apple TV+.
Watch here
Reacher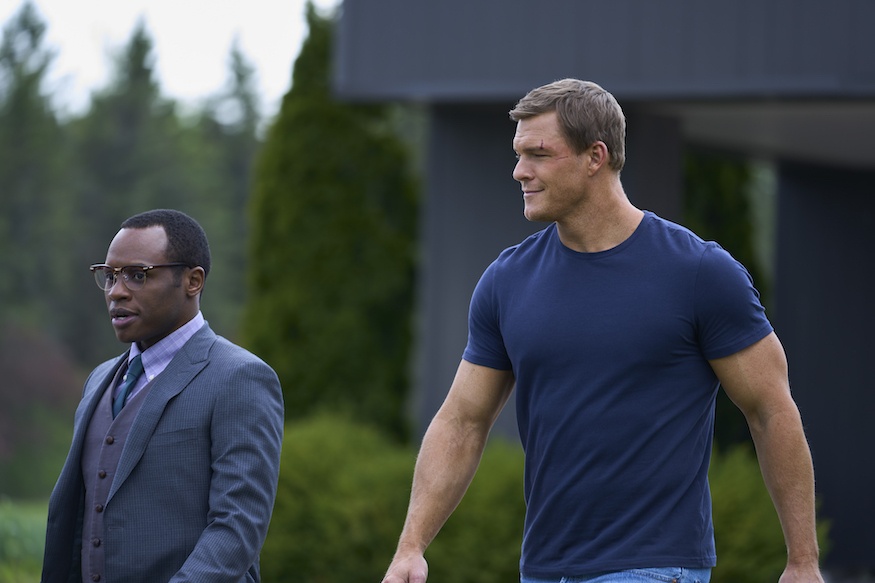 Forget Tom Cruise – there was to need to debate height or role suitability when big, muscular former model and American Idol contestant Alan Ritchson took on the role as Jack Reacher for the Amazon Prime series based on the novels by Lee Child. The first season took its cue from Killing Floor, Child's 1997 debut, and proved a hit with crime fans worldwide – with season two promised for 2023. Loner Reacher arrives in a small town in Georgia and is immediately arrested for murder – but even when he is freed, he is determined to uncover the truth and bring the real perp to justice. Ritchson brings a great presence and a wry sense of humour to the part, winning a thumbs up from viewers.
Watch here
If you haven't voted in the Crime Fiction Lover Awards 2022 yet, click here and have your say.