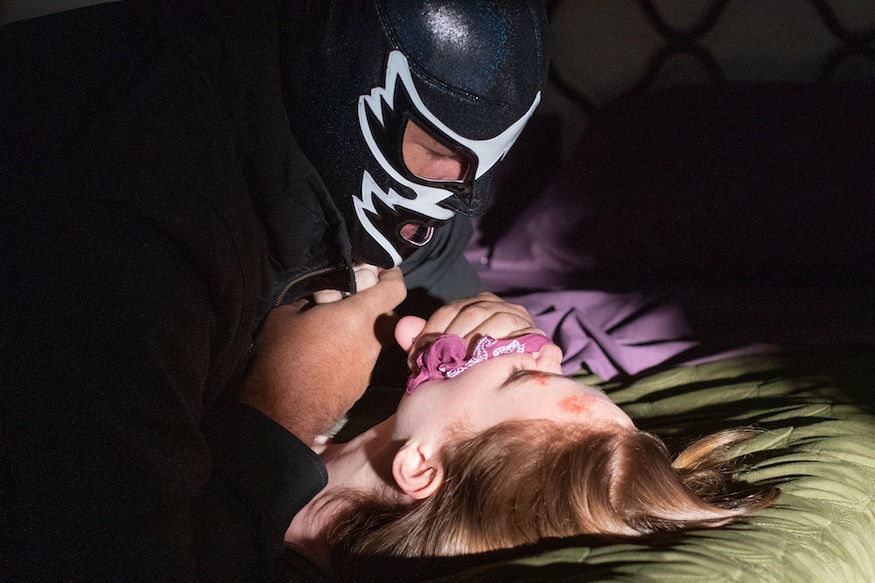 Bosch is back on our screens – but be prepared for a drip-feed, Michael Connelly fans! The first four episodes of Bosch: Legacy season two will be available on 20 October on Amazon Freevee and Prime Video. Then the momentum slows, with two episodes streaming on the following three Fridays, making a total of 10.
Click here to stream Bosch: Legacy S2 from Friday 20 October.
Season 2 picks up some plot elements from season one and then uses The Crossing (2015) as inspiration for the main storyline as Harry Bosch (Titus Welliver) and Honey 'Money' Chandler (Mimi Rogers) must work together to seek out a killer who just might find them first. But first, we have to resolve the cliffhanger season one left us with — in Los Angeles, Harry's daughter Maddie Bosch (Madison Lintz) has been abducted by a man in a lucha libra wrestling mask, and the rookie cop's life and law enforcement career hangs in the balance. It's time to see our hero as you've never seen him before – as a frantic father forced to stand on the outside, looking into the case.
The FBI leads the hunt for Maddie, but that doesn't stop them from turning the spotlight on Bosch and Chandler as they probe the details of Carl Rogers' murder which happened in season one.
The drama unfolds in waves, this time – as author Michael Connelly, Bosch creator and executive producer for Bosch: Legacy, told Moviefone in an interview. "We ended season one with a pretty big cliffhanger, probably the biggest in the history of the show, and we have to pay that off, but it's also a very high stakes emotional thing," he explained. "The first two episodes are almost like a movie. In fact, they're actually going to play it in some [US movie] theatres, because it functions as a film, basically, when the first two episodes are cut together.
"We take care of that, and then set up The Crossing," he added. "Money Chandler is not in the book, Mickey Haller [from The Lincoln Lawyer] is, but we realised how we could replace him with her in our storytelling. Maddie Bosch is intrinsic to this story as well by the time we reach the end."
Fans of the original Prime series will be delighted to see Jerry Edgar (Jamie Hector) making an appearance here, along with our favourite crime fighting double act, Crate (Gregory Scott Cummins) and Barrel (Troy Evans). And there's more… We haven't heard the last of one of Harry's most persistent adversaries either…
Meanwhile, Connelly hasn't ruled out other spinoffs in the future, telling Moviefone: "We had a very lucky run, seven years, of the original show, and so we became a family. Anytime we can bring one of those characters back, we want to do it. We're developing other shows, and so we want to keep everyone in this universe active and alive, we don't want to forget about Jamie Hector as Jerry Edgar, because we might see him again in an expanded role."
New faces include Anthony Michael Hall as Special Agent Will Barron, Max Martini as Don Ellis, Jessica Camacho as Jade Quinn and David Denman as Kurt Dockweiler.
If you haven't watched the first series yet, there are 10 episodes available for streaming. And good news – Bosch: Legacy has already been renewed for a third season.
Also see our preview of Bosch: Legacy season one and our guide to the Harry Bosch novels. See below for some new images from the series.