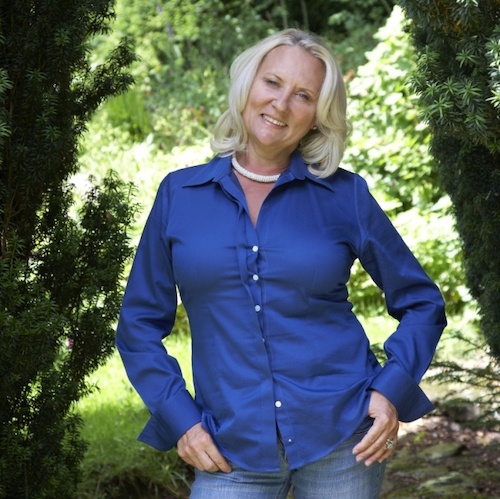 It is almost 30 years after she was dismissed by some as a one-book wonder, now Martina Cole has been awarded the highest honour in British crime writing, the Crime Writers' Association (CWA) Diamond Dagger.
Having sold over 17 million books, Cole is Britain's biggest selling woman crime author, and is second across all categories behind JK Rowling. She has written 25 novels, all published by Headline, 17 of which reached number one and her books have collectively spent over four years in the bestseller charts. They have been translated into 31 languages and adapted for multiple stage plays and television series.  
The author's own story is as remarkable as any bestseller plot. She grew up on an Essex council estate and Ronnie and Reggie Kray once visited her family's home when she was a child.
The youngest of five children in a large, poor, Irish Catholic family, she attended a convent school, where her struggle against authority started; this culminated in two expulsions. She finished school at 15 with no qualifications, was married at 16, divorced at 17 and pregnant at 18. A single mum, she struggled to bring up her son, Chris, taking on waitressing jobs.
Aged 21, she lost both her parents and started to write her debut novel, Dangerous Lady, but it wasn't until she was 30 that she gave up her job and decided to devote herself seriously to writing and finished the manuscript. The book was published in 1992.
Martina is a passionate advocate for prisoner rehabilitation and visits prisons to give writing classes. Her books are the most requested in UK prison libraries, and reputedly the most stolen from bookshops.
The Diamond Dagger award recognises authors whose crime-writing careers have been marked by sustained excellence, and who have made a significant contribution to crime fiction writing. Previous recipients include Ruth Rendell, Lee Child, Ian Rankin, Ann Cleeves, Reginald Hill, Lindsey Davies, Frederick Forsyth, and John Le Carré.
Martina said: "It means so much to me to be receiving this prestigious award from my peers at the CWA. I can't believe it's nearly 30 years since Dangerous Lady was published. Some people dismissed me as an Essex girl and a one-book wonder – but as one of my favourite songs goes: 'I'm still here'!"
Maxim Jakubowski, Hon CWA Vice Chair, said: "A much-overdue reward for a major crime author who has often been badly overlooked by the critical establishment. Martina has single-handedly created a new crime genre and brought so many new readers on board, and has always been a vocal supporter of her fellow writers in word and deed."