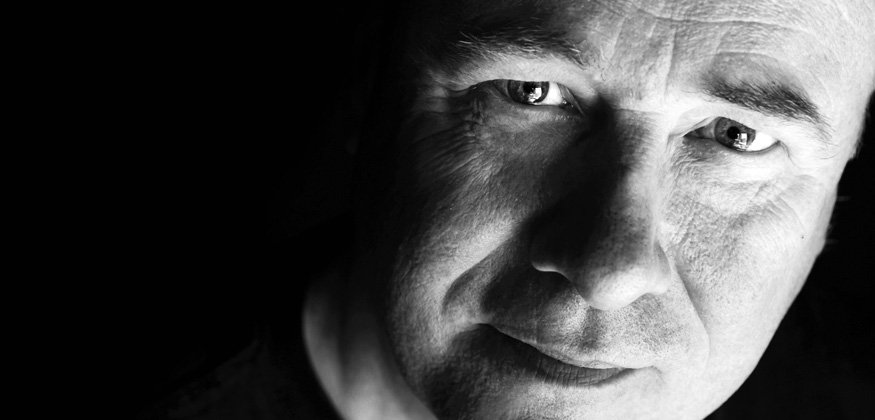 Ironic, isn't it? Iceland has the lowest murder rate in the world and yet it seems to have the highest density of top crime authors. By our calculations, about one in every 50,000 Icelanders is producing better than average crime novels, which are being translated into English and a variety of other international languages. To writers in other countries this must seem so unfair! What's also interesting is that only a decade ago there was just one Icelandic crime author of note.
If you haven't tried any Icelandic crime fiction yet, or have dabbled a bit and need a few new suggestions, our list of Icelandic authors will hopefully be of use. In 2020 alone, two new ones have appeared on the shelves.
Tell your all sons and your dottirs, here's our list…
1 – Arnaldur Indridason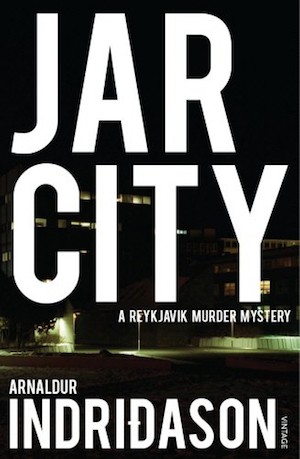 Quiet and contemplative, Arnaldur Indridason (main image) has many of the qualities of his Reykjavik detective character, Erlendur. But like the swirling winds of the Icelandic climate, the ocean currents that tear their way around the island, and the volcanic magma just beneath, Arnaldur's books simmer with pent up emotions and are driven by powerful ideas. Occasionally, they erupt into violent and unjust acts for his detectives to solve. This is an author with a poetic soul, armed with deep historical knowledge and an interest in Icelandic society that wipes aside any propensity to idealise the country in ways that Arnaldur doesn't think are healthy.
If you're new to Icelandic crime fiction, it's best to start with the master and read the Erlendur series beginning with Jar City, even though the final book in the series, Strange Shores, is probably the most powerful. For those who enjoy historical crime fiction, you can dip into the Young Erlendur novels, which will take you back to the 1970s, or go back to Iceland in World War II with The Shadow District and its sequel The Shadow Killer.
2 – Yrsa Sigurdardottir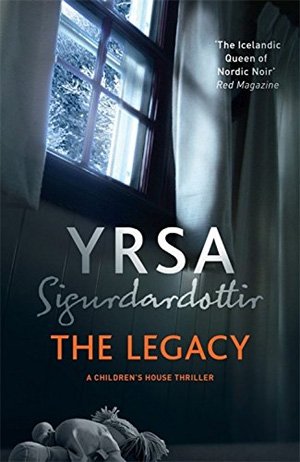 As a leading organiser of the Iceland Noir crime fiction festival, Yrsa Sigurdardottir has been a driving force when it comes to sharing Icelandic crime writing with the rest of the world. She travels to festivals far and wide, speaking and reading from her works, which are all well worth reading. There's plenty to choose from, too. Her Thóra Gudmundsdóttir series focuses on a lawyer whose work takes her to various locations in Iceland where she often gets involved in a bit of sleuthing. That said, the Thora series is far from being an Icelandic version of Miss Marple. The country's folklore and quirky outlook are woven in alongside deeper issues such as how widespread infanticide in the past has helped shape the national psyche.
According to Yrsa, the more crime fiction she writes, the more cold-hearted and evil she gets. Her new series, which began with The Legacy, centres around a children's home and the stories of some of its residents and staff. Harrowing stuff, gripping too. And to think, Yrsa started out as a children's author…
3 – Ragnar Jonasson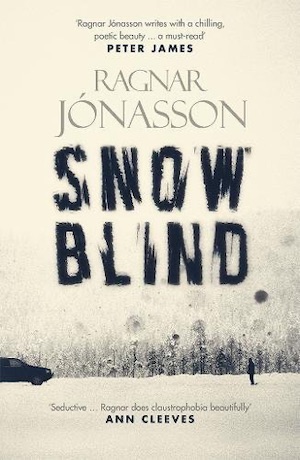 We first met Ragnar Jonasson at Iceland Noir 2014 where, alongside Yrsa Sigurdardottir, he was one of the organisers. His first Ari Thor Arason novel, Snowblind, had just been translated into English and was set for release by Orenda Books. Things have truly progressed for this author who is from a remote town in the north of Iceland and who, as a youngster, translated the works of Agatha Christie into his native tongue. After five further Ari Thor novels, the series is set to bow out with Winterkill, due this December. He has also written the Hidden Iceland series, which began with The Darkness and which CBS Studios plans to adapt for television.
For us, Snowblind and Ari Thor are the best starting point with Ragnar. Set in Siglufjörđur, a town with one road in that is frequently cut off by bad weather, the story begins with two deaths – first, a venerable member of the town's dramatic society, and second, a woman found bleeding in the snow. Solid police procedurals with a unique and isolated backdrop.
4 – Lilja Sigurdardottir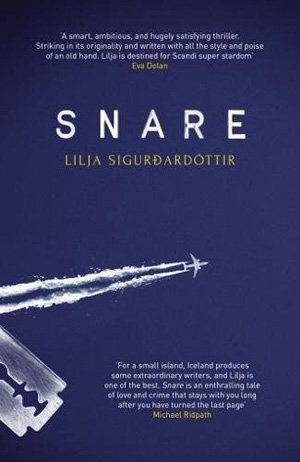 If Arnaldur, Yrsa and Ragnar have established some of the key characteristics of Icelandic crime fiction, Lilja Sigurdardottir is perhaps the disruptor in the set. She's the first Icelandic crime author to make LGBTQ+ characters central to her books, which are unusual in Icelandic literature in that their protagonist is a bisexual single mother who is also a cocaine smuggler. But not by choice. Sonja is being forced into it and you can enjoy her adventures, particularly the way she turns the tables on those who exploit her, across the novels Snare, Trap and Cage.
Earlier this year, Lilja's standalone Betrayal came out in English, telling the story of an aid worker who tries to obtain justice for a young woman who has been raped. When published in Icelandic, it was shortlisted for the Glass Key, the most prestigious award in Scandinavian crime fiction.
5 – Eva Björg Aegisdottir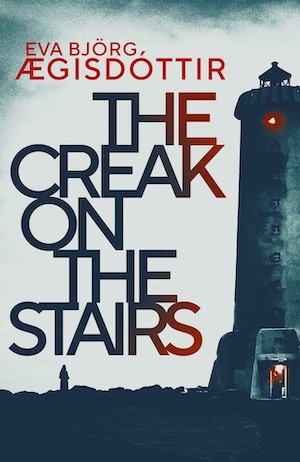 Eva Björg Aegisdottir is one of two writers on this list whose work has appeared in English for the first time in 2020. The Creak on the Stairs is an object lesson in writing Scandinavian crime fiction. Often the prose is spare and the storytelling is practical. It has a level of cool that works well in a realistic police procedural because a good investigator evaluates the facts instead of heatedly passing judgement on those involved. Elma is the police investigator being referred to, and she has just arrived in the quiet town of Akranes. Things get messy rather quickly after the body of a woman is discovered down on the rocks by the lighthouse. As Elma and her colleagues find out more about the victim and her connections to people in the town, dark secrets about past abuse come to light.
Elma's personal story plays out alongside the investigation of the crime, which is very touching. Emotion sparks brightly against a dreary backdrop in this one.
6 – Solveig Palsdottir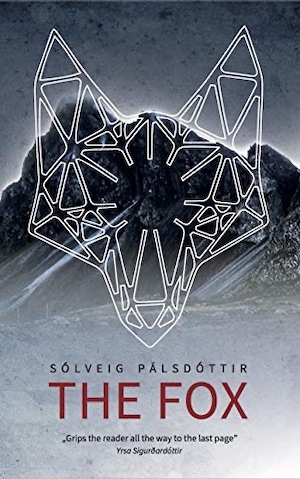 Like Arnaldur Indridason, Solveig Palsdottir is a poetic voice from an Island steeped in literary tradition. The Fox is her debut in English and has just received a five star rating in our review. The novel gets its title from a fox – which normally symbolises the free spirit of the north – who has been chained up, held captive by some rather nasty people living out in the Icelandic hinterland. It's not the only one being abused. They've also been exploiting Sajee, a Sri Lankan woman who has been tricked into working for them. Now Sajee has disappeared and the only one who seems to care is Guðgeir Fransson, a former cop now working as a security guard out there in the back end of nowhere. There are three more novels in the series about Guðgeir Fransson and hopefully we'll see them in English soon.
You can also catch Icelandic crime on screen with Jar City, the TV series Trapped and Case on Walter Presents.