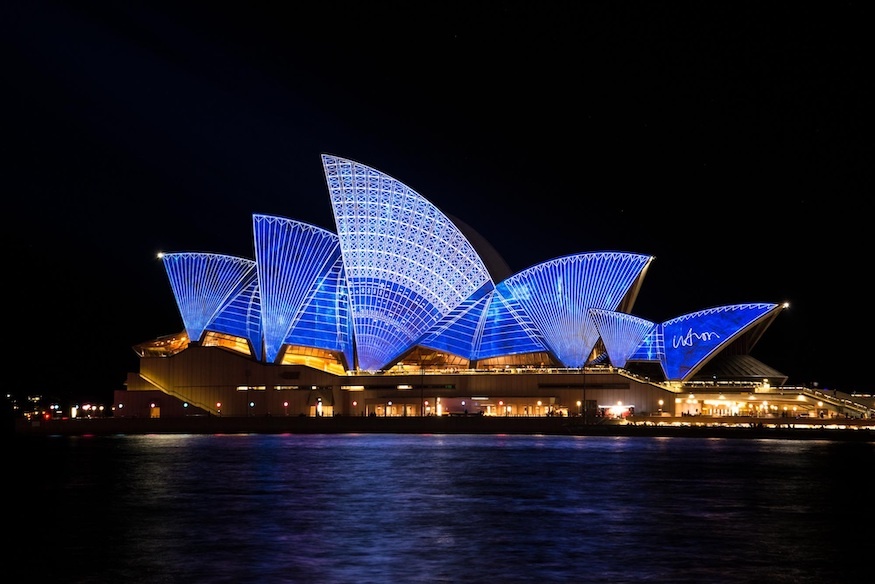 Today we're joined by Craig Sisterson, author of Southern Cross Crime, a new guidebook to Australian and New Zealand crime writing. Craig has previously pointed us towards some terrific Kiwi storytellers, and now it's time to discover more of what Australia has to offer…
What do you think of when you hear the word 'Australia'? Green-capped cricketers straining under the summer sun? White-capped surf rolling in towards golden sands? Or perhaps some unusual critters like kangaroos, koalas, and the duck-billed platypus?
Maybe your mind goes to Australia's convict history as a British outpost on the far side of the world, where various undesirables were sent. Fairly or not. Or how it's often seen as a 'young nation' by many, despite being home to one of the world's most ancient cultures.
Do you envisage the vast desert landscapes made world-famous by Mad Max and Mystery Road, or the cosmopolitan coastal cities where most of its population actually lives?
Australia is a fascinating land, rich in history and stories. A nation of pioneers, trailblazers, and oddities. The place where Wi-Fi was invented, the cochlear implant, the pacemaker. The birthplace of Thor, of Hector, of Wolverine – at least in their Hollywood guises. The country which has won the most Commonwealth Games gold medals in history. A land with some of the world's deadliest animals, and some of the friendliest people. A nation dubbed 'the Lucky Country' for its immense resources, yet beset by plenty of problems, natural and man-made.
In among that melting pot, Australia has also produced some of the world's finest crime writers. And not just in the past dozen or so years when Peter Temple, Michael Robotham and Jane Harper have won the CWA Gold Dagger, and Adrian McKinty an Edgar Award.
Australia's crime writing impact dates to the earliest days of our genre.
The bestselling detective novel of the 19th century, and first global blockbuster, wasn't set in London, New York, or Paris – but in Melbourne: The Mystery of a Hansom Cab (1886) by Fergus Hume, a wannabe playwright. Two decades earlier, Mary Fortune was writing police procedurals from the Australian goldfields, and Ellen Davitt – for whom Sisters in Crime Australia's annual awards are named – wrote one of the world's first murder mystery novels, Force and Fraud (1865). The very first Edgar Award for Best Novel in 1954 even went to an Australian, Charlotte Jay for Beat Not the Bones (Raymond Chandler won the following year for The Long Goodbye). Arthur Upfield was shortlisted a few years later for the 22nd of his 29 mysteries starring Aboriginal detective and tracker Napoleon 'Bony' Bonaparte of the Queensland Police, a series that spanned several decades.
More recently, and as the millennium approached, the likes of Peter Corris, Marele Day, Jon Cleary and Kerry Greenwood kept the waters of Australian crime writing churning. Nowadays, that's turned into a tidal wave of talent, with the world of crime fiction – publishers and readers – turning their eyes south, more and more. A wider range of Australian crime fiction has become more readily available for overseas readers. So, let's take a look at a baker's dozen of top talents from 'the Lucky Country', each of whom has had a new book published in the UK in the last year or so, and whose novels will give you some insight into this faraway place and its people, as well as being compelling crime reads.
Jane Harper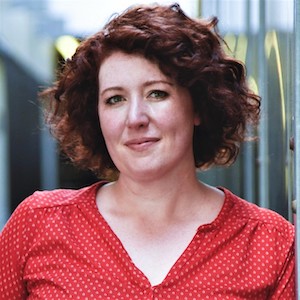 As I say in Southern Cross Crime, while others helped set the dynamite, it was undoubtedly Harper who lit the fuse for the explosion of global interest in Australian-set crime in recent years. The Melbourne author scooped many accolades (including the CWA Gold Dagger) for her remarkable debut The Dry, which saw Federal Agent Aaron Falk investigating an apparent murder-suicide involving a childhood friend in his drought-stricken hometown.
Falk returned in Force of Nature, set in rainswept bushland, before Harper underlined her excellence while returning to the Outback in standalone The Lost Man. Why would the 'golden child' of three farming brothers wander to his death in the desert? Harper's writes with taut elegance and quiet intensity as she explores the pressures of Outback life and the darkness that can hide within families and isolated communities. Put simply, The Dry was a special debut, The Lost Man shows Harper is a special writer.
Buy The Dry on Amazon
Mark Brandi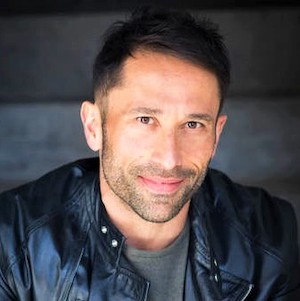 After earning the CWA Debut Dagger in 2016 for his superb unpublished tale about two young lads in the 1980s who get caught up in crime and vengeance in small-town rural Australia (later published as Into the River in the UK, and Wimmera in Australia and New Zealand), Mark Brandi's second novel The Rip took readers into inner-city Melbourne.
While starkly different in several ways, Brandi's first two crime novels share an underlying exploration of people on the margins. In The Rip, our narrator is a vulnerable woman, a drug addict who dumpster dives for food with her friend Anton. The duo crash with a dodgy and intense guy named Steve in a dingy flat with a locked bedroom. Does danger lie most in the point of a needle, or elsewhere? Brandi lures readers in with beautiful prose and a deceptively simple storyline even as heart-breaking lives and violent events are portrayed.
Buy Into the River on Amazon
Helen Fitzgerald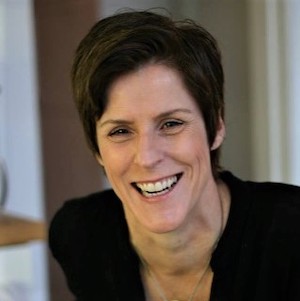 Eighteen months ago, British viewers were transfixed by the smash-hit BBC adaptation of The Cry, a parental nightmare novel about the fallout when a baby goes missing. Fitzgerald, a Glasgow-based Australian, has forged a reputation for incisive standalones with emotional heft that often tread a nexus between psychological thrills, family relationships or friendships, and modern life including social media.
While most of her novels are set in the UK and Europe, such as Magaluf-partying-gone-wrong tale Viral and the excellent Worst Case Scenario starring a menopausal parole officer, Fitzgerald revisited Australian climes in her latest, Ash Mountain. Single mother Fran returns to the bushland hometown she hates to care for her ailing father and has to confront various aspects of her teenage life as deadly bushfires threaten the town. Crackling prose, brilliant characters, and plenty of power and poignancy.
Buy The Cry on Amazon
Barry Maitland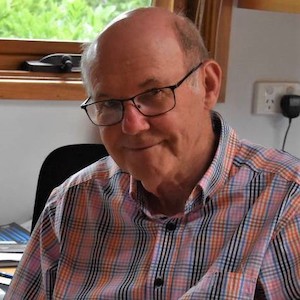 An architect turned author who became one of the stalwarts of the modern era of Australian crime writing, Scottish-born Maitland has racked up quite the resumé since debuting in his mid-50s with The Marx Sisters, the first in his long-running series starring Scotland Yard detectives DCI David Brock and DS Katherine Kolla (13 books and counting). Maitland's second Brock and Kolla novel, The Malcontenta, was co-winner of the inaugural Ned Kelly Award back in 1996, and he's been shortlisted a further five times.
More recently, Maitland launched a trilogy set in the land he's called home for decades. Crucifixion Creek introduced maverick Aboriginal detective Harry Belltree, who carts plenty of baggage from his military service and the car crash that killed his parents and blinded his wife. When a Sydney journo spots a link between three bizarre incidents, Harry is forced to harness his soldiering instincts as much as his sleuthing ones. A tense tale packed with action and atmosphere; Ash Island and Slaughter Park followed.
Buy Crucifixion Creek on Amazon
Candice Fox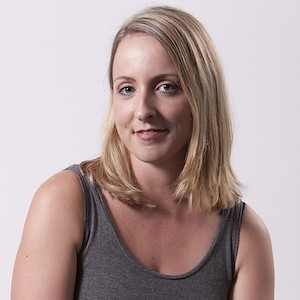 While her collaboration with thriller maestro James Patterson has seen Candice Fox top the most prestigious bestseller lists on both sides of the Atlantic, it's well worth checking out the Sydney author's solo efforts (which, for me, are even better). After winning Ned Kelly Awards for each of the first two novels in her dark trilogy featuring Sydney detectives Eden Archer and Frank Bennett, Fox swapped the seamy streets of her hometown for the crocodile-infested landscapes of North Queensland in Crimson Lake. Once again, Fox delivers a finely wrought tale centred on an unusual investigative duo. Ted Conkaffey is an ex-Sydney cop whose life got vaporised by a sexual assault allegation; a stain that lingers even after charges were dropped. Amanda Pharrell is a peculiar private eye and convicted killer. Together these two damaged souls investigate the disappearance of a celebrity – a saltwater croc snack, or something more sinister? – and each other's scar tissue.
Buy Crimson Lake on Amazon
Christian White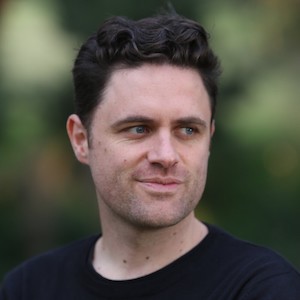 Melbourne storyteller White set his own bar very high when he broke through internationally last year with The Nowhere Child, his debut thriller about an Australian photographer who discovers she may have been kidnapped from a snake-handling Kentucky cult as an infant.
There was no laurel-resting with his second novel; The Wife and the Widow not only meets but leaps over that high bar. An entrancing standalone set on an eerie island off the Victoria coastline and told from the perspectives of two wounded yet strong women whose lives are upturned by a death. Kate thought her husband was flying to Singapore – why did he lie? Abby is an island local whose husband is tabbed as a murderer – but why? Secrets abound as both women try to uncover the truth about the men they thought they knew. White crafts a stay-up-all-night kind of story in a wintry setting that builds to a breath-snatching conclusion.
Buy The Nowhere Child on Amazon
Sulari Gentill
Sri Lankan-born storyteller Sulari Gentill offers a fresh antipodean spin on the classic gentlemen detectives of the interwar Golden Age with her riveting historical series (nine books so far) starring artist and accidental sleuth Rowland Sinclair. The black sheep of his wealthy Australian farming family, 'Rowly' is first spied in A Few Right Thinking Men, where the 'Friend of the Left, son of the Right' finds himself infiltrating a conservative group following the murder of his uncle. In Give the Devil His Due, Rowly prepares an art exhibit to reveal the growing horrors he saw on a visit to Germany and enters a charity race on the deadly Maroubra Speedway, but his friend Milt becomes the prime suspect in the murder of a journalist. Gentill also won a Ned Kelly Award for After She Wrote Him, a meta-fictional whodunnit where two writers craft each other's stories: who is the author and who the character?
Buy A Few Right Thinking Men on Amazon
Richard Anderson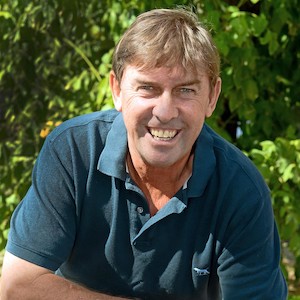 Like a lawyer writing legal thrillers or a former cop penning police procedurals, second generation Australian cattle rancher Anderson taps into his workplace experience to give his debut, Retribution, a dusty verisimilitude. But this is no ordinary rural mystery: for one, there's no murder at its heart. Instead, a stolen horse, and a fascinating ensemble of characters, centred on an unlikely quartet. A local rustler with a deep connection to the land, a protestor who seems to thrive on chaos but isn't what he seems, a middle-aged politician struggling to deal with her fall from grace, and a lost young woman hankering for something more from life. As tensions simmer, events conspire and unfold in a fresh and absorbing way. Anderson delivers an adroit look at conflict within communities, and the melting pot of personalities and perspectives. Boxed, another compelling character study where violence lurks in a rural community, showed the farmer turned storyteller is no one-book wonder.
Buy Retribution on Amazon
Aoife Clifford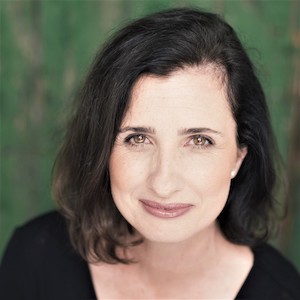 Summer in Australia means cricket and beaches, but it also means bushfires. The hot, dry climate can lead to destructive and deadly infernos, as we saw again only a few months ago. Following All the Perfect Strangers, a debut psychological thriller that flashed her fresh talent, Melbourne-based Clifford explored that fire-threatened reality of Australian rural life in her accomplished second novel Second Sight. Big city lawyer Eliza Carmody reluctantly returns to her beachside hometown of Kinsale to deal with a pregnant friend, a hospitalised father and a case that makes her a local pariah; she's representing an electricity company many blame for a catastrophic bushfire two years before. Eliza's problems escalate when she witnesses a violent act by a childhood friend, then she revisits the disappearance of her childhood best friend following a New Year's Eve beach party back in 1996. Clifford delivers a gripping tale of fraught relationships with considerable style.
Buy Second Sight on Amazon
Chris Hammer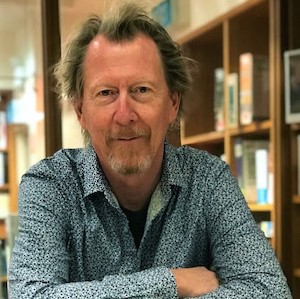 After years globetrotting as a foreign correspondent for a TV current affairs show, Chris Hammer set his superb debut closer to home in drought-stricken farmland a few hours from Sydney (a region the Canberra author had explored in depth for a non-fiction book). Scrublands meshed sociological insights, literary stylings and a multi-layered crime story into an epic tale that went on to win last year's CWA John Creasey (New Blood) Dagger.
Hammer continued the adventures of Martin Scarsden in Silver, with the battle-scarred journo returning to his seaside hometown in another multi-layered mystery that takes readers deep into setting and character. Hammer adroitly explores how our sense of 'home' shifts over time, while Scarsden investigates the murder of an old friend and is confronted by locals old and new, as well as having his own long-held beliefs shaken. A satisfying mystery with absorbing character development and a great sense of place and local issues.
Buy Scrublands on Amazon
Jaye Ford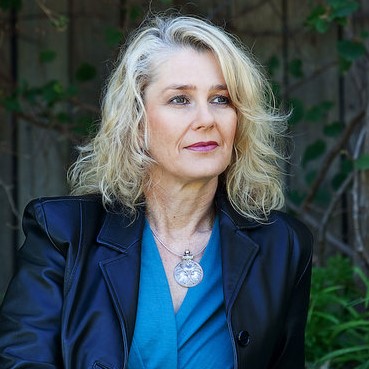 While it took former TV journo and PR maven Jaye Ford a decade of effort to get her first thriller published, she certainly hit the ground running from the time she broke through. Beyond Fear centres on four 30-something pals who head to a secluded cabin for a fun girls' weekend to recharge their batteries. But the isolation triggers terrifying flashbacks for Jodie, who survived a brutal assault as a schoolgirl almost two decades before. Is the group being watched? Is Jodie paranoid, or perceptive?
Ford unleashed a spine-tingling tale that taps into visceral fears and became the bestselling Australian crime debut of its year while also winning two Davitt Awards. As of this month, Beyond Fear is available globally in all formats (ebook, audiobook, paperback). Ford has continued the everyday characters in peril format in four more fast-paced thrillers, most recently Darkest Place, that have been translated into several languages.
Buy Beyond Fear on Amazon
Garry Disher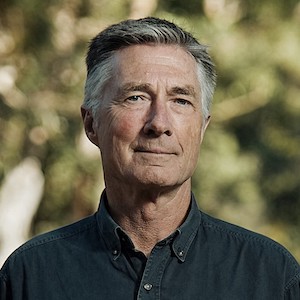 While several fresh antipodean voices have recently snared global attention and accolades for their outstanding tales set in rural Australia, the recent UK release of Bitter Wash Road shows yet again why Garry Disher is a giant on whose shoulders our new stars have stood. In 2018, Disher received the Ned Kelly Lifetime Achievement Award, just recognition of a four-decade resumé that includes popular series starring DI Hal Challis on the Mornington Peninsula – a rural area outside Melbourne where Disher lives himself – or focused on the exploits of Melbourne bank robber and jewel thief Wyatt.
In Bitter Wash Road, Constable Paul 'Hirsh' Hirschhausen is a recently demoted Adelaide detective despised by colleagues and exiled to patrol the dusty roads of tiny-town Tiverton in his police 4WD. Fugitive killers are on the loose, a girl's body is found by the highway and Hirsch knows there may be several bullets out there with his name on them. Exquisite.
Buy Bitter Was Road on Amazon
Emma Viskic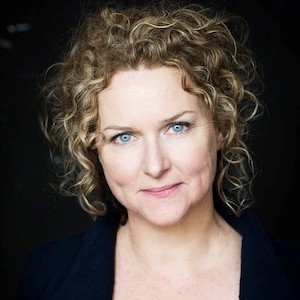 A few years ago, I had the privilege of being a judge of the Ned Kelly Awards. In a year packed with some super debuts, the standout was Resurrection Bay by Emma Viskic, the first appearance of deaf private investigator Caleb Zelic. Viskic's debut won several major awards, then was later shortlisted for the CWA Gold Dagger. Powered by lean, fresh prose, it was rich in characterisation and setting, while adroitly bringing a deaf perspective on the world to compelling life on the page.
Caleb has returned twice more in what has grown into a fabulous series. The most recent instalment, Darkness for Light, sees him trying to live a new credo: 'make good decisions'. He's in therapy, connecting more with the Melbourne deaf community, and working to reconcile with his estranged wife. Then a potential client is killed, federal cops swirl, and he gets entangled in a web involving corruption and a kidnapped young girl. Superb.
Craig Sisterson is a lawyer turned features writer who lives in London. In recent years he's interviewed hundreds of crime writers and talked about the genre on national radio, top podcasts and on stage at books festivals on three continents. He's been a judge of the Ned Kelly Awards and the McIlvanney Prize, and is founder of the Ngaio Marsh Awards and co-founder of Rotorua Noir. His first book, Southern Cross Crime (Oldcastle Books), is out now in ebook and audiobook.