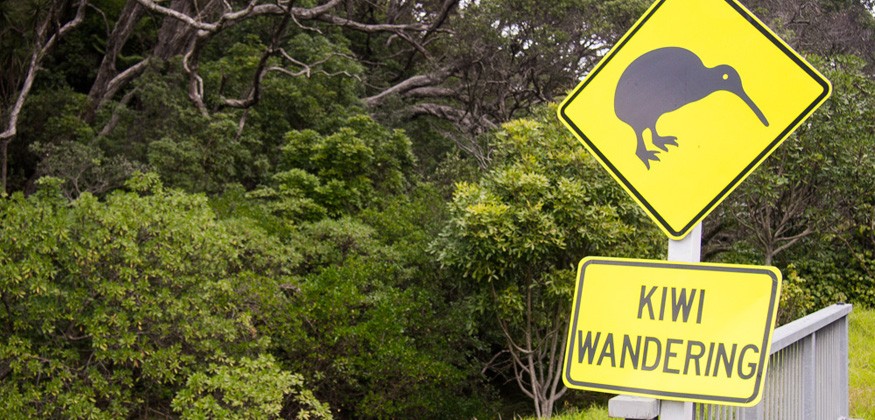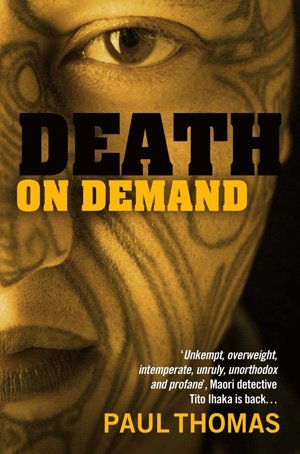 Today we're joined by Craig Sisterson, creator of New Zealand's Crime Watch blog and organiser of the country's Ngaio Marsh Awards, because it's time to discover some of the country's best crime authors…
Nestled in the bottom corner of the world map, at the farthest reaches of the former British Empire, New Zealand is a remarkable, unique country. Often considered a small nation, it's actually larger geographically than the UK, while having only seven per cent of the population. That leaves plenty of space for untouched wilderness and the astonishing scenery that back-dropped Sir Peter Jackson's The Lord of the Rings and Hobbit films.
Scenic beauty, the All Blacks, sheep, Flight of the Conchords: New Zealand regularly gets distilled into singular symbols by many abroad, but just like Sweden is much more than the birthplace of Abba, New Zealand is a kaleidoscopic place that's much more than rugby.
It's a nation of trailblazers, inventors, and rarities. The first country to give all women the vote, 125 years ago. The home of the first person to climb Mt Everest, the first to split the atom. None of the deadly critters of its closest neighbour, Australia, but home to 100 species of birds, many pretty bizarre, that exist nowhere else. A nation that middle-fingered the US military in the 1980s, banning nuclear warships, but at other times was something of a pariah when it was slow to join a global sporting boycott of Apartheid-era South Africa.
In a way New Zealand, or Aotearoa (Land of the Long White Cloud) in Māori, blends the frontier attitude and pioneer spirit of North America with more Scandinavian sensibilities.
And like those two regions, New Zealand produces some great crime writing.
Many readers will have heard of Ngaio Marsh, who was one of the Queens of Crime of the Golden Age of detective fiction alongside Agatha Christie, Margery Allingham, and Dorothy L Sayers. Recent decades have seen a surge in contemporary Kiwi crime writers who've taken the baton from Dame Ngaio and run with it in all sorts of page-turning directions.
With New Zealand's first-ever crime writing festival, Rotorua Noir, on the horizon, let's take a look at a dirty dozen of modern-day Kiwi crime writers whose books will give you an insight into this faraway place and its people, as well as being cracking good crime reads.
Paul Cleave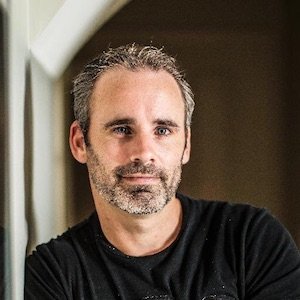 The crown prince of antipodean noir, Cleave burst onto the global scene in 2007 when his powerhouse debut The Cleaner, a tale of a serial killer masquerading as a dim-witted janitor so he could spy on police investigators, topped Amazon Germany's annual bestseller charts. Globally, it's one of New Zealand's bestselling novels ever. Cleave burnished his reputation with nine further novels, winning three Ngaio Marsh Awards, a French crime prize, and being shortlisted for the Edgar Award.
Cleave's premises are compelling, his prose crackles with a dark energy. Through quirks in international publishing, his books have only recently become readily available in the UK, but if you like paddling in the darker, high quality end of the crime pool, you should dive in. Try Trust No One, a brilliant, mind-bending psychological thriller with the ultimate unreliable narrator: a crime writer diagnosed with early-onset Alzheimer's who may be a serial killer.
Fiona Sussman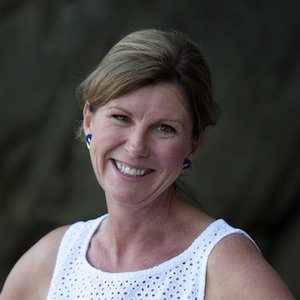 Last year, Fiona Sussman won the Ngaio Marsh Award for The Last Time We Spoke, a sublime literary crime novel that explores the ongoing impact of a brutal headline-grabbing crime on both the surviving victim and young perpetrator. Sussman grew up in Apartheid South Africa before immigrating to New Zealand and becoming a doctor. She offers that 'insider-outsider' perspective on her adopted country, including its less explicit but still troubling racial divides.
Sussman's novel is a confronting, beautifully written book, packed with a heart-wrenchingly authentic array of contemporary New Zealand characters. A farming wife and an illiterate teen gang member are brought together in a horrific act, but what happens long after the media moves on? A powerful tale of the lesser-seen aspects of crime stories, of stuttering recovery and stumbling efforts to rebuild shattered lives.
Finn Bell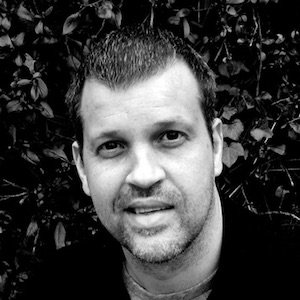 Dunedin author Finn Bell opened his crime writing account with a striking image: a paraplegic man dangling off the side of a cliff in his wheelchair above a raging sea. In Dead Lemons, which was featured on Crime Fiction Lover as part of New Talent November in 2016, an unlikely sleuth who's moved to an isolated community at the southern tip of New Zealand to escape or end it all, delves into the historic disappearances of a young girl and her father.
Bell has a strong and unique voice in his novels, a great sense of Kiwi characters and places, sprinkled with broader insights into the human condition. He won last year's Ngaio Marsh Award for Best First Novel for Dead Lemons, while his second book, Pancake Money, was shortlisted for the Best Crime Novel prize.
Paddy Richardson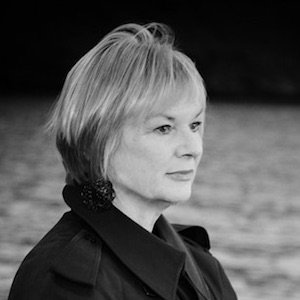 Another Dunedinite, Paddy Richardson is a literary author who veered into the dark alleyways of thriller writing and has produced several terrific tales. The three-time Ngaios finalist has a great touch for character and tension and sets her tales among very Kiwi places and issues. Hunting Blind examines the historic abduction of a little girl from a lakeside picnic. After a new lead crops up years later, the girl's sister delves into the grimy underbelly hidden behind the scenic grandeur of the South Island.
In Cross Fingers, a television journalist is shunted from an expose of a crooked ex-cop to a benign retrospective on the controversial 1981 Springbok Tour (when South Africa's rugby team toured New Zealand, despite global sanctions), only to become fascinated by the puzzling disappearance of a sheep-costumed protestor the night before a big game.
Alan Carter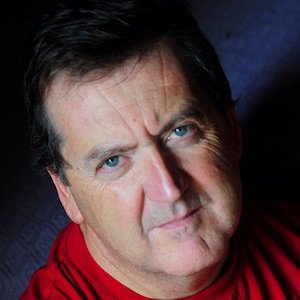 A Mackem who moved Downunder more than 25 years ago, Carter now lives on a hobby farm in a remote, rugged valley at the top of New Zealand's South Island. The fourth and latest crime novel from the Ned Kelly Award-winning author strongly reflects his new environment and landscapes. Marlborough Man is a cracking good read centred on ex-British undercover cop Nick Chester, now working in Havelock, the greenshell mussel capital of the world. It's a tiny place about as far away from the northern gangsters that want to do him harm as Chester can get, but his past comes calling at the same time as a vicious predator hunts local children. Carter does a great job keeping the pages whirring while capturing many of the quirks and some unique touches of small-town and rural Kiwi life.
Andrea Jutson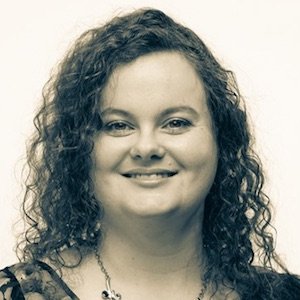 Fans of hit television shows like Medium and Ghost Whisperer, which married crime stories with touches of the supernatural, may want to give Jutson's novels centred on reluctant psychic James Paxton a go. She published two novels last decade to strong reviews, both set in the suburbs of Auckland, New Zealand's biggest city. Jutson's books have recently been published in the UK, while she works on a third novel, and are finding new readers.
In Senseless, Paxton discovers a body in an Auckland park, only for the dead man to beg him to solve his murder. Naturally Paxton becomes a suspect before working with sceptical police. In The Darkness Looking Back he has to help catch a game-playing serial killer. Both books have a good feel for modern-day Auckland and strong veins of black humour.
Alix Bosco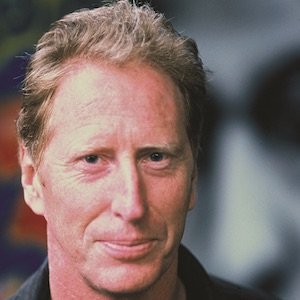 Back in 2010, the inaugural winner of New Zealand's mystery writing prize was a real mystery: Alix Bosco, a pseudonym-ed successful writer in other media who due to the secrecy couldn't appear in person to accept the award. Just as well the winning book, Cut & Run, spoke for itself; a terrific thriller starring Anna Markunas, a middle-aged social worker turned legal researcher who's recovering from a breakdown and battling family dramas while investigating the circumstances behind a seems-simple celebrity murder.
Speculation was rife in NZ books circles about who wrote the Anna Markunas tales (Slaughter Falls followed), and eventually former Junior All Black, playwright and screenwriter Greg McGee outed himself. He'd feared Anna's strong voice and complex character may have been undercut if readers knew a 'rugbyhead' writer had created her.
Vanda Symon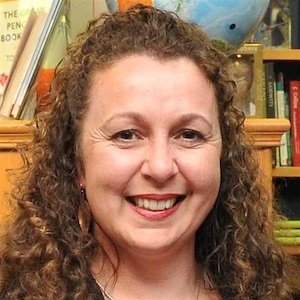 Ten years after I first read it, I still shiver at the gut-punch opening in Sanda Symon's debut, Overkill, a book that introduces ambitious small-town copper Sam Shephard, a likable heroine with a tendency to plop herself in the manure – quite literally, sometimes. Throughout what grew into a superb four-books-so-far series, Symon mixes dark deeds with lighter moments, while capturing a strong sense of Kiwi places, attitudes, and vernacular. Particularly those of the south of the South Island: a unique region of farming communities, epic landscapes, wineries, and a student city very proud of its Scottish-not-English roots.
Symon is one of those 'foreign authors' that's a hidden gem for British and American booklovers, having racked up critical acclaim, bestselling titles, and multiple awards short-listings while geographically siloed by a giant publisher. Fortunately, that's about to change.
Ray Berard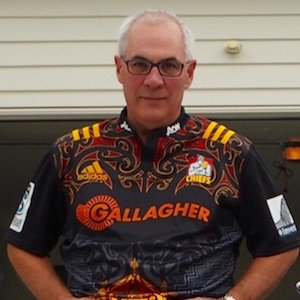 Seventy-five years ago Ngaio Marsh, in one of her rare mysteries set in New Zealand, killed a man in a boiling Rotorua mud pool in Colour Scheme. A nasty, memorable death. Ray Berard's Inside the Black Horse, winner of the Ngaio Marsh Award for Best First Novel and longlisted for the International Dublin Literary Award in 2016, is nothing like a Dame Ngaio tale.
Inside the Black Horse kickstarts with an armed robbery interrupting a drug deal at a local pub, igniting a riveting tale full of intriguing characters, many of them Māori, that's a darkly fascinating portrait of modern life on North Island's central volcanic plateau. Corporate greed and cover-ups, struggling blue-collar workers, gang life, a multi-layered drug culture devouring those involved in various ways. Berard hit a home run with his debut.
Trish McCormack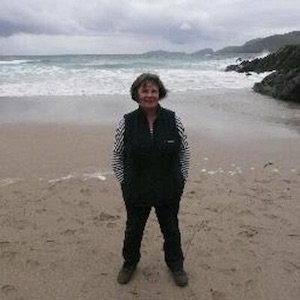 Aotearoa is a nation of epic national parks, but much of its crime fiction is set in cities and small towns. McCormack is an exception, taking readers into the wilderness with a mystery series starring glacier guide and amateur sleuth Philippa Barnes. In Assigned to Murder, Philippa looks into the murder of an old friend whose body is found beside a lake on the wild West Coast. In Glacier Murder, a mangled body emerges from a crevasse in the world-famous Franz Josef Glacier in Westland Tai Poutini National Park. Accident or murder? The latest novel, Cold Hard Murder, was longlisted for the Ngaio Marsh Award and has Philippa working for the Department of Conservation and pulled into a murder investigation among striking limestone rock formations and underground labyrinths of the Paparoa National Park.
Paul Thomas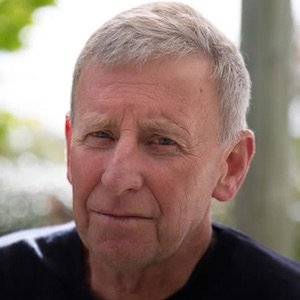 While Cleave is the crown prince, it is Paul Thomas who is undoubtedly the godfather of Kiwi crime writing. In the mid 1990s he tore antipodean crime fiction from its cosy confines with an exhilarating trilogy involving Maori cop Tito Ihaka, an unpinned grenade of a detective. US critics described Thomas as 'Elmore Leonard on acid', and he won the first-ever Ned Kelly Award (Australia's crime prize). It's well worth digging out those original tales, reissued as a single volume in 2010, but the better news is that Thomas and Ihaka both returned to the crime scene after a 15-year hiatus, with Death on Demand in 2012. That book added a Ngaio Marsh Award to Thomas' accolades, and was followed by Fallout, where a demoted Ihaka investigates the cold case killing of a teenager at ritzy election party.
Ngaio Marsh & Stella Duffy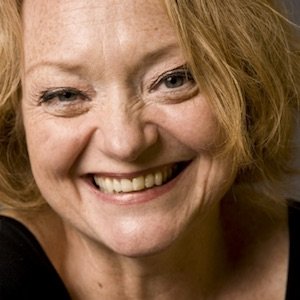 Okay, I'm cheating here a little, including a long-dead legend among my 'modern-day picks'. But this new release is a little special. Two of New Zealand's finest-ever crime writers joining forces on a unique collaboration. Money in the Morgue resurrects Dame Ngaio's gentleman detective Roderick Alleyn, who investigates robbery and death at an isolated hospital for quarantined soldiers. Set on the Canterbury plains during World War II, it's a modern-day take on the Golden Age mystery, written by the marvellous Stella Duffy (who grew up in small-town New Zealand) from a few chapters and scant notes left by Dame Ngaio.
It's the first time Duffy, a two-time CWA Dagger winner and multi-talented artist, has set one of her novels in New Zealand, and it brings the wartime era of a faraway country to vivid life.
—
Craig Sisterson is a lawyer turned features writer from New Zealand, now living in London. In recent years he's interviewed hundreds of crime writers and talked about the genre on national radio, top podcasts, and onstage at books festivals on three continents. He has been a judge of the Ned Kelly Awards and the McIlvanney Prize, and is founder of the Ngaio Marsh Awards.