2017 has been another great year for crime fiction. Domestic noir has taken something of a back seat at last, and while no particular sub-genre has dominated, the year has seen formidable efforts from some of crime fiction biggest hitters. While they didn't quite make my top five, Lee Child's The Midnight Line was the strongest Jack Reacher novel for some years, Michael Connolly delivered two strong efforts in Two Kinds of Truth and The Late Show, and Don Winslow delivered another epic with The Force. 2018 looks to be full of promise, but first, here are the stand-out books of 2017.
5 – Wychwood by George Mann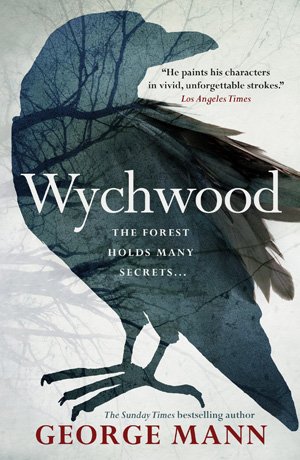 George Mann starts a surprisingly mainstream mystery series, putting away his usual sprinklings of sci-fi and steampunk, opting this time for a bit of Saxon mythology. The decision pays off as we are rewarded with a clever puzzle, gothic atmosphere, engaging characters, and themes of loss and new beginnings in Wychwood. Elspeth Reeves returns to her sleepy childhood village after a chastening time in London, hoping to lick her wounds and begin again. Instead she finds a serial killer at work in rural Oxfordshire, whose victims are dispatched in a manner inspired by local myth, and a puzzled police detective who is more than happy to renew acquaintances. Read our review of Wychwood here, and you can also enjoy our interview with George Mann.
Buy now on Amazon
4 – Prussian Blue by Philip Kerr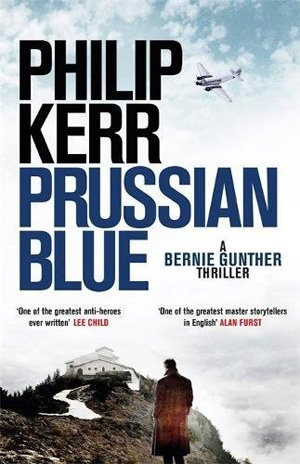 It must appear that Philip Kerr has made some deal with the devil such is the frequency with which he appears in our annual round ups of the year's best fiction. There is no need to fear for his mortal soul however; at least as far as we are aware, his success is simply down to a remarkable run of excellent Bernie Gunther novels. Prussian Blue has two storylines. The first is set in the South of France in 1956 and has Bernie playing cat and mouse with Stasi agents in an action plot that recalls earlier classics Rogue Male and The Thirty-Nine Steps. The second story is set in Bavaria in 1939 and Bernie, still with the Kripo murder squad at that time, is commanded to assess the threat to Hitler at his summer home. Easy enough you might think, but the challenge for Bernie is navigating the increasingly deep and murky waters of Nazi party politics as Martin Bormann and General Heydrich scheme from the sidelines.
Buy now on Amazon
3 – The Word is Murder by Anthony Horowitz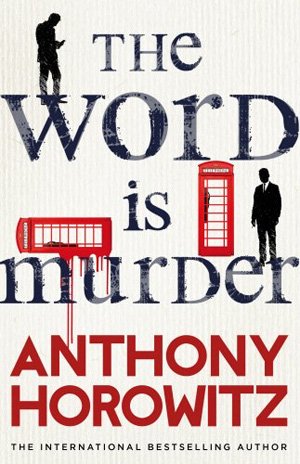 Here is another book from a heavy hitter on the United Kingdom crime fiction scene. Daniel Hawthorne left the Metropolitan Police under a cloud. What he lacks in social skills he more than makes up for as a detective, and so he still consults for the Met on their most puzzling case. So when Diana Cowper is found dead just hours after arranging her own funeral, Hawthorne is brought on board. Horowitz creates a clever mystery where clues, misdirection, and red herrings abound. What elevates this novel from the merely very good to being among the year's very best is its postmodern foundations. In a moment of meta-fictional genius, Anthony Horowitz himself agrees to document Hawthorne's investigation. There are some nice comic touches to the relationship between the taciturn detective and his increasingly frustrated scribe. Best of all are the insights into storytelling that Horowitz provides for the reader. Truly, this book has changed the way I read. A storytelling high-wire act, accomplished with aplomb. Our review is here.
Buy now on Amazon
2 – Agents of the State by Mike Nicol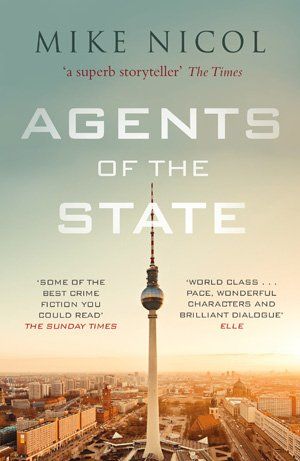 South African writer Mike Nicol continues to explore his country's troubled history. His Revenge trilogy explored the personal legacy of Apartheid, now his latest novel explores the political corruption at the heart of the new South Africa. Newly appointed state security agent Vicki Khan's first overseas mission is to secure the testimony of a model with information about a child trafficking ring. That contact initially provides a personal connection to her own father's legacy as a spy, and then later intersects with her boyfriend's private investigation into a failed assassination attempt on a foreign dignitary in exile. A complex narrative is provided with clarity, and the bitter revelations about the state of South African society are sweetened with a cast of villains worthy of Elmore Leonard as well as a tender love story. Visit our review here.
Buy now on Amazon
1 – She Rides Shotgun by Jordan Harper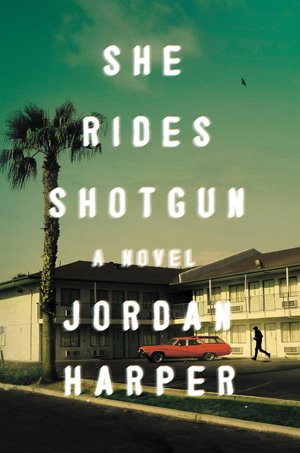 It's always a pleasure to see a debut effort on the list, and none have been more deserving than Jordan Harper's. Polly McClusky is easily this years' most enduring creation; a slightly goofy Californian pre-teen who is transformed in to a pit-bull-wrestling bad ass by her outlaw father Nate. Survival is the name of the game as the unlikely duo are hunted across the state by the terrifying Aryan Steel white nationalist biker gang. Harper's reward for this winning novel has been a gig writing the screenplay for the new LA Confidential TV series. Our reward is the most exciting, morally complex, and moving novel of the year. We reviewed She Rides Shotgun here, and also interviewed Jordan Harper. The book's UK title is A Lesson in Violence.
Buy now on Amazon
Click here for my favourite crime fiction books of 2016.
See what other Crime Fiction Lover reviewers chose as their top five of 2017.