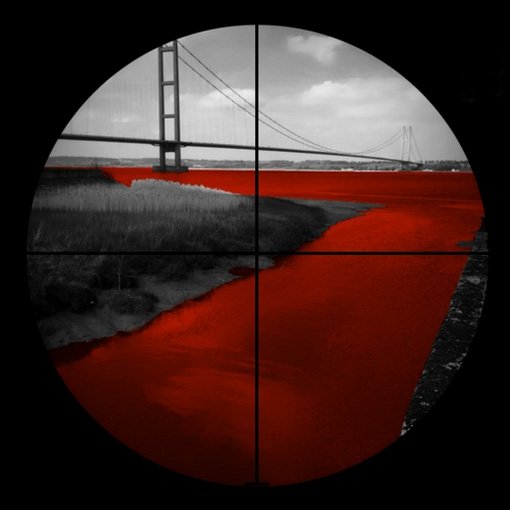 There was no flicker of conflict during the first panel of the Hull Noir crime fiction festival, held 17-19 November. Entitled Sleeping with the Fishes: Hull vs Iceland, the discussion took its theme from the bitter Cod Wars that raged between Iceland and Britain for 20 years and had a terrible impact upon Hull and diminished its fishing industry. Referee Quentin Bates – a crime author and fisheries expert who has lived in Iceland – kept his red cards in his pocket as Hull writers Nick Quantrill and David Mark explored the inspirations of their locations for crime writing alongside Reykjavik's Lilja Sigurdardottir.
In fact the entente cordiale extended to a suggestion from Lilja that Hull Noir should have a presence at Iceland Noir next November. As Shetland did in 2015, Hull hosted the biannual Iceland Noir for its 'year out' this year, and happens to be twinned with Reykjavik.
While several UK crime-writing festivals ignore strong themes and some focus on whoever has a recent book launch, Hull Noir celebrated the work of Humberside writers, alongside international authors and big names, while offering a strong and unique sense of place.
During the Craphouse to Powerhouse panel, Danielle Ramsey, Jay Stringer, Luca Veste and Paul Finch explored post-industrial dark fiction from across the North of England. There was a consensus that there is a battle against the London-centric culture of crime novels set in the leafy south that is being won through an appetite for dark tales set in the underbelly of northern cities.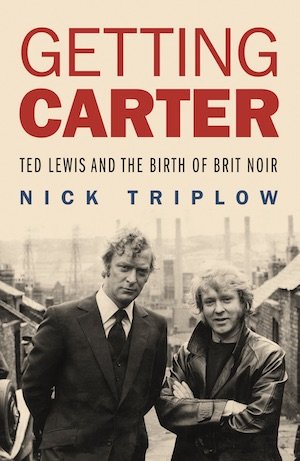 Jack's Return Home
Ted Lewis, the hardboiled Humber-based writer of Jack Return's Home, that was adapted for the 1971 film, Get Carter, was an early pioneer who broke the mold and still inspires many crime writers. Howard Linskey, Sean O'Brien, Russel McLean, Professor Andrew Spicer (author of the Man Who Got Carter: Michael Klinger) and Lewis's biographer Nick Triplow (Getting Carter), took a look at the part Lewis played in establishing a tradition. They agreed there was something unjust about how Lewis' popularity faded and that only Get Carter is in print in the UK today, though in France and the US his novels are still available.
Hull Noir partnered with Hull Independent Cinema to present a short season of Ted Lewis related crime films to spark more recognition of his influence. Other off-piste festival highlights outside of the weekend included a murder walk round the city's most infamous spots, writing workshops and book groups. I took the opportunity for a spot of lunch at The Minerva, the pub Lewis frequented when he got off the ferry from his home town, Barton-upon-Humber.
Behind Bars, saw Eva Dolan, Stav Sherez, William Ryan and Finnish author Kati Hiekkapelto use Hull's connection to slave trade abolitionist William Wilberforce to investigate how crime writers feature characters living under oppression. Sherez argued that the internet both liberates and enslaves us, with social media trolls and fake news being horrible examples of the latter. Dolan felt that society is becoming less tolerant of hate crime, seeing it as political correctness gone mad. Whilst Ryan said that we think crime fiction is about justice and that is an important role.
Brawlers and bastards
Crime literature expert Jacky Collins hosted a session looking at Off the Beaten track locations with Daniel Pembrey, Antti Tuomainen, Sarah Ward and David Young. The rise of the unlikeable protagonist or anti-hero in Brawlers and Bastards saw Steph Broadribb, Mick Herron, Harry Brett and Craig Robertson look at the irredeemable. And the Golden Age vs digital age was tackled by Abir Mukherjee, Rachel Rhys and Matt Wesolowski.
The best-selling author Martina Cole opened the Saturday evening festivities, chatting about her road to publication 25 years ago and how she pretended to be posh to snare her agent, before realising that it was her writing that really impressed him. And Mark Billingham closed the festival with comedy show gold with, A Year in the Crime Writing Life, with John Connolly and Jake Kerridge, bringing the packed house down with more laughter.
Hull Noir was a triumphant success for the organisers, authors Nick Quantrill and Nick Triplow and blogger and photographer Nikki East. Audiences of around 100 packed into the excellent The Britannia Royal Hotel for each panel and the big question they asked was if there will be a Hull Noir next year. Many hope there will be. The Hull Noir team has some serious thinking to do about how any further events will fit into the global crime fiction festival calendar. Quantrill said how delighted he was that the authors and audience really responded to the festival's themes of Hull as a location for crime fiction, the city's links to Reykjavik and the untold story of Ted Lewis.
Hull Noir 2017 was part of Tell the World, the fourth season of the UK City of Culture celebrations. This brought an army of enthusiastic volunteers, and other support that may mean further years might have to be scaled down. We'll see. All the signs are there that the culture year will hand down a legacy of continuing regeneration. Let's hope Hull Noir is a beneficiary of that. It's started something great and unique.
Photos by Neil Holmes.