Welcome to the Crime Fiction Lover events diary. Below you'll find a listing of the key festivals coming up from all round the world. Maybe we'll see you at one of them! If you're an event organiser and would like us to list it, send us an email via our Contact page.
—
Aye Write!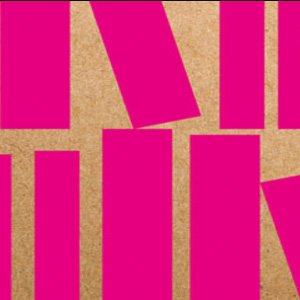 15-25 March 2018
Various venues in Glasgow
Tickets: Various prices
This Glasgow festival of books is a wide-ranging event, both in selection of authors and venues. There's something for everyone, but our crime fiction loving eyes lit up when we spotted Crime is a Series Business, with Alex Gray and Leigh Russell in conversation on 15 March at Glasgow University and Simon Cox and Ragnar Jonasson discussing The Reykjavik Connection (16 March, Mitchell Library) – just two of the crimey wimey highlights.
https://www.ayewrite.com
—
CrimeFest
17-20 May 2018
Bristol
Tickets: Weekend pass £180 (but will go up as the event approaches)CrimeFest is bringing out the big guns this year, with a starry double act of Lee Child and Jeffery Deaver as the main attraction at an event that attracts authors and delegates from around the world. Most eye-catching event on the programme though is the fabulously named I'm Sorry I Haven't a Cluedo, with Quiz Master Mike Ripley (and his glamorous assistant Peter Guttridge). Our money is on Professor Plum in the library with a candlestick.
http://www.crimefest.com
—
Theaksons Old Peculier Crime Writing Festival
19-22 July 2018
Old Swan Hotel, Harrogate
Tickets: TBC
They're still putting the programme together for this popular festival, but so far we know Lee Child is curating things and New York king of crime Don Winslow is a special guest. Keep checking on CFL as we update things.
http://harrogateinternationalfestivals.com/crime-writing-festival/
—
Bouchercon 2018
6-9 September 2018
Vinoy Renaissance St Petersburg Resort, Florida
Tickets: Weekend pass $225
It's early days yet as this event, billed as the 'world mystery convention', gathers momentum, but guests confirmed so far include Karin Slaughter, Ian Rankin, Lisa Unger, Ayo Onatade and Mark Billingham – so expect an eclectic programme.
https://www.bouchercon2018.com/
—
Morecambe and Vice
Winter Gardens, Morecambe
29-30 September 2018
Tickets: Weekend pass £40
This niftily named festival of crime writing will be bringing sunshine to the north west coast's art deco resort in the autumn. There are 25 authors booked, although details are sketchy as yet, early bird tickets are currently £20 on the website! So far the festival has announced that authors attending include Graham Bartlett, Kate Bendelow, MW Craven, Frances Brody, Paul Burston, Robert Daws and Mari Hannah.
http://www.morecambecrimefest.co.uk/
—
Murder One
Smock Alley Theatre, Dublin
2-4 November
Tickets: TBC
Dublin's first festival devoted entirely to crime fiction sounds like it will be good craic – this is a UNESCO City of Literature, after all. The author line-up is still under wraps, but interviews with Irish and international writers are promised, plus panels, walking tours and workshops on everything from forensics to writing. We'll keep you posted.
http://www.murderone.ie/
—
Iceland Noir
16-18 November 2018
IDNO, Reykjavik
Tickets: TBC
The biennial Scandinavian crime fiction event Iceland Noir is moving to a new venue in 2018 – IDNO is a cultural centre in the heart of Reykjavik facing onto the city's lake. The programme has yet to be revealed, but watch this space. You can find out more about Iceland Noir 2014 here, and 2016 here.