It's International Women's Day every 8 March, but here at Crime Fiction Lover we believe you should be reading women crime authors all year round. From old school proper like Agatha Christie to sexually liberated like Chelsea G Summers, for every throwback commentator hoping to argue that men are better writers, there's a woman author holding a knife to that contention.
Or an axe. Chop, chop.
Or even a frozen leg of lamb. Thud.
So embrace equality with us and grab a book by one or more of these fine crime writers as soon as possible. They're are all up and coming names in the world of crime fiction…
1 – Deepti Kapoor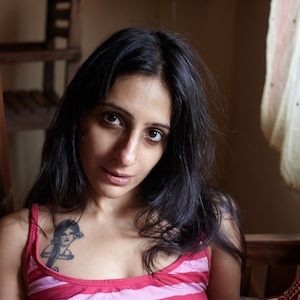 The beautiful gold foil, serif typeface that emblazons Age of Vice gives the game away. This is a book about wealth and decadence, and how extreme greed leads to extreme corruption. Murder is just one of the sins to take place in Deepti Kapoor's epic novel, set in the simmering heat of New Delhi during the rise of Narendra Modi. At the heart of the story is a billionaire dynasty built on crime called the Wadia family, who draw the interest of journalist and protagonist, Neda. Spectacular and exotic, this is a novel that is impossible to put down. The author herself is an Indian citizen now based in Portugal, who grabbed the imagination of the Western literary caste with her first novel, A Bad Character. We think Age of Vice is even better.
Try Age of Vice
2 – Erika T Wurth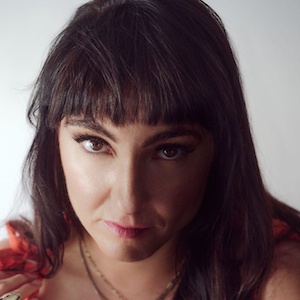 With books such as Crazy Horse's Girlfriend and Buckskin Cocaine, Erika T Wurth is a fascinating crime and horror author who uses the genre to express the contemporary Native American experience and explore her own heritage, which includes Apache, Chickasaw and Cherokee roots. Her latest, White Horse, is a mind-blowing crime story and ghost story in which main character Kari comes to understand more about her own life by investigating the disappearance of her mother – something that happened years and years ago, and brings with it all sorts of complications. Who knew detective work could carry such a range of meaning and emotion?
Try White Horse
3 – Katja Ivar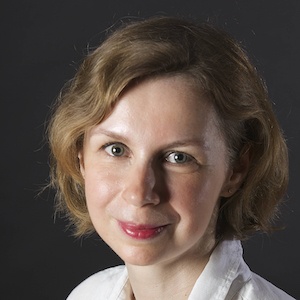 With a Russian background, Katja Ivar is another woman author who brings a different perspective to the genre. There is probably more outright feminism in her work than with the other writers featured here but her stories about Hella Mauzer are based on good historical research and do not suffer at all for it. The series is set in the 1950s and Hella is the first woman detective in the Helsinki police, with the protagonist inspired by Katja's own grandmother, who was an independent woman long before that became a thing. The latest Hella Mauzer novel is Trouble, in which Hella has left the police and become a private investigator. There's a touching interview with Katja Ivar here – it's moving to discover why she became an author in the first place.
Try Trouble
4 – Janice Hallett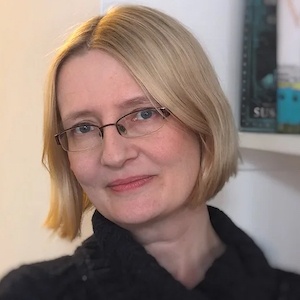 London is a universe unto itself, magnifying everything English including eccentricity – something Janice Hallett channels very well in her standalone mysteries. The crimes she writes about are always unusual, with tendrils reaching into the past, yet there is a sense of contemporary Britain and the country's current particularities throughout. We made the mistake of failing to review her debut, The Appeal, but hopefully we have put things right by looking at The Twyford Code and The Mysterious Case of the Alperton Angels. All three novels tell their stories through documents or transcriptions of different kinds, from letters and articles to texts, WhatsApp messages or podcasts. The latest novel concerns a doomsday cult that decided to doom a baby 18 years back but failed in the endeavour. Now that child is an adult and two true crime authors think they'll get a scoop if they can find her. It's a real puzzler.
Try The Mysterious Case of the Alperton Angels
5 – Iris Yamashita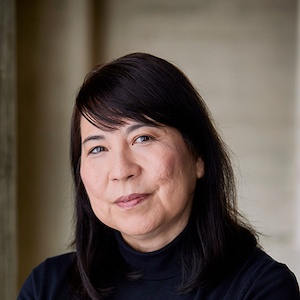 If you think London is bonkers, try Alaska, the setting for Iris Yamashita's intriguing crime novel City Under One Roof. Nothing beats the way this author uses her words to paint the frozen setting and its odd, sometimes creepy characters. Body parts have turned up on the beach in Port Mettier and Anchorage cop Cara Kennedy has arrived to investigate. What she finds is an entire town that lives in a single apartment building, and so we have a novel that juxtaposes Alaska's vast natural landscapes with a claustrophobic living environment and people who know far too much about one another. When a severed head is discovered, Cara knows for certain there's been foul play and, well, as often happens in towns like Port Mettier following a murder, a storm closes the roads in and out. What a killer read.
Try City Under One Roof
Discover more women crime authors here.
Please do add your own suggestions in the comments below!