As the year draws to an end, one of our traditions here at Crime Fiction Lover is to make predictions about which women authors will be the rising stars in the months to come. This is not a comprehensive list, but it's an opportunity to explore some crime writers who have not yet been extensively profiled or reviewed but who are definitely worth checking out. From psychological thrillers to dystopian fiction and horror, police procedural to serial killer mystery, it also shows the breadth and variety of women's writing.
Nuala Ellwood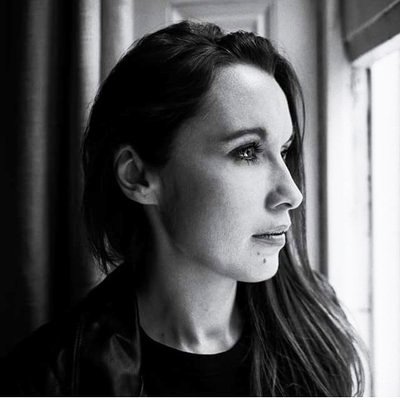 Her debut novel My Sister's Bones was a psychological thriller with a difference and featured in our contributor Catherine Turnbull's top five books feature last year. And with it, Nuala Ellwood achieved the almost impossible task of humanising the war in Syria while also telling an exciting story set here in the UK. Based on the experiences of the author's father as a war reporter, it features a journalist as the ultimate unreliable narrator, suffering from PTSD. Named one of The Observer's new faces of fiction for 2017 for that canny blend of domestic noir and war zone thriller, the author treads more traditional psychological thriller ground in her second book, Day of the Accident, which is due in February 2019. Here, a woman wakes from a coma to be told her daughter drowned when the car her mother was driving plunged into a river. It appears Ellwood is as good at exploring the psychological effects of severe anxiety as she is writing about PTSD, so readers are in for a treat.
Hye-young Pyun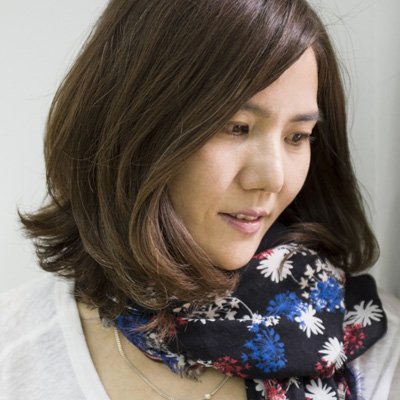 South Korean crime fiction has made many an appearance on our radar over the past few years and has won several prizes across all genres. With such an array of young talent, you just know you are in for a treat when this author is described as one of the most exciting writers currently active there. Her debut, The Hole, translated by Sora Kim-Russell, is an ineffable mix of literary fiction, horror and crime. As in Nuala Ellwood's upcoming novel, this also starts out with a person waking from a coma following a car crash. Here the patient's wife has died and the story takes a very different turn. When he is discharged from hospital he's forced to move in with his mother-in-law, who may or may not be taking proper care of him as he convalesces. The style will remind you of JG Ballard or Franz Kafka, and this becomes even more apparent in Hye-young Pyun's second book, City of Ash and Red, which came out on 22 November and is a dystopian story about a rat-killer sent on an exterminating mission in a foreign country teetering on the brink of chaos.
Emma Viskic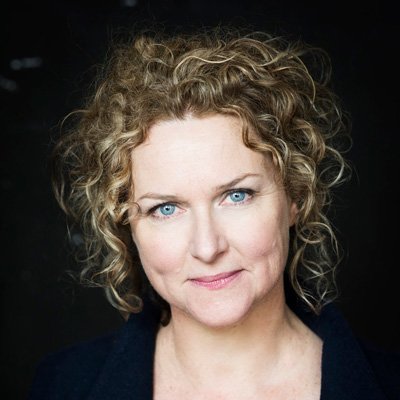 Everyone was buzzing about author Emma Viskic's debut novel Resurrection Bay in 2016. That year, it won several awards in her native Australia and it was also shortlisted for the CWA Gold Dagger and CWA John Creasey New Blood Dagger this year. By all accounts, the sequel And Fire Came Down, published in the summer of 2018, has been worth the wait. Viskic's novels are not only well plotted and thrilling, but also character-driven. They wider themes beyond the well-worn ones of family conflict, for example, racial tension and casual discrimination based on disability. So she's the full package, to which we can also add the unique selling point that her main detective, Caleb Zelic, is deaf, which has an impact on the amount of information he is privy to. Viskic is also a musician, and this shows in her lyrical style and flowing rhythm.
Roxanne Bouchard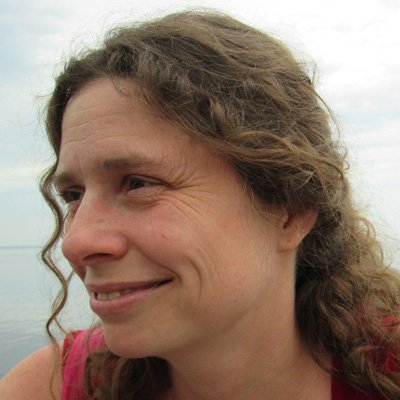 Roxanne Bouchard is already well known in her native Quebec but her work has only just begun to appear in translation and she is going to find big audiences in the English speaking world. We Were the Salt of the Sea marked a very welcome change of pace in the often frenetic crime thriller world. It appeals to readers who like in-depth characterisations, their detectives imperfect and not 100% sure of themselves, and their settings atmospheric and unique. Described as both a dark, consuming thriller and a lyrical ode to the sea, this book was shortlisted for a number of crime fiction and maritime literature awards both in Quebec and France. The good news is that more books in the DS Joaquin Morales series, set on the quiet Gaspé peninsula in Quebec are forthcoming in English thanks to Orenda Books.
Julia Heaberlin
This Texas-based author has written four novels, but the first two barely made a ripple outside of the Lone Star State. All that changed with crime book number three. Black Eyed Susans was a bestseller both in the US and abroad in 2015, with its unnerving exploration of a death row inmate on the eve of execution. The author is fascinated with the lingering effects of crime on the victims, their families and the criminals themselves. She takes up this subject again in her latest novel Paper Ghosts, which features a road trip undertaken by a very unlikely couple: a suspected serial killer who may be suffering from Alzheimers and the sister of one of his possible victims. Finding something new to say about serial killers is almost impossible these days, but Heaberlin's approach is completely original and all shades of menacing.
Which new women authors did we feature in 2017? Find out here.