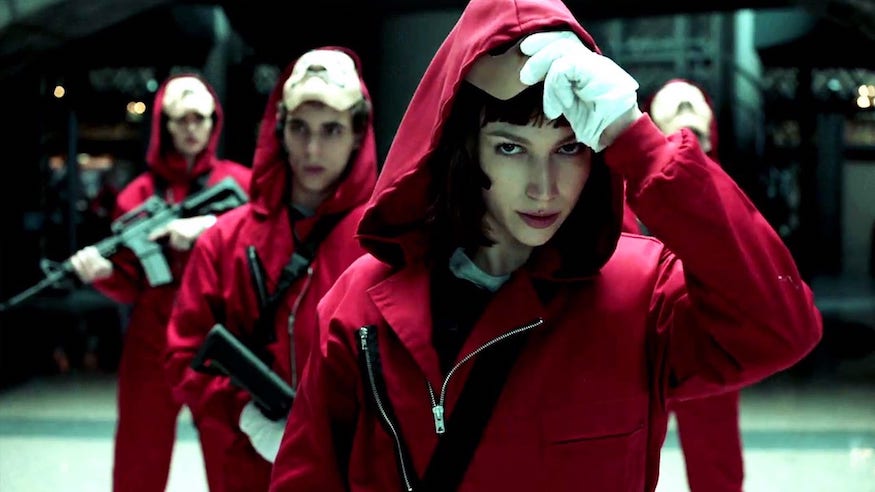 Today we're joined by Craig Sisterson, author of Southern Cross Crime, a new guidebook to Australian and New Zealand crime writing, and a features writer and reviewer for publications in several countries. Back in May, Craig showcased the best book-to-screen crime dramas to binge during the pandemic. Now he's taking us on another global adventure from our sofas courtesy of some fantastic original TV crime dramas. 
One of the things I've loved most about crime fiction, since my earliest days reading Hardy Boys and Sherlock Holmes books from my school library growing up in the Top of the South Island of New Zealand, was its ability to take me – via exciting, puzzling stories and searches for justice – to other places. Where I lived was wonderful, but I was curious about the rest of the world too. As an adult I've explored many places on foot, across all continents bar Antarctica, but I still love travelling via the pages of a great book, or on screen thanks to a well-made film or TV show.
It's been said that "if you want to understand a country, read its crime fiction", and perhaps the same can be said for the plethora of foreign crime dramas that are coming to our screens thanks to the 'golden age of television'. With streaming services like Netflix, Amazon Prime and others adding to cable channels and free-to-air broadcasters, we have more choice and a far greater variety of crime dramas than ever. At a time when real-life international travel has been largely shut down by a global pandemic, and it's still advisable to spend more time in our own homes than we ever did before 2020, now seems a particularly good time to visit lands afar via our screens. So, let's go on a round-the-world trip with 15 fantastic crime dramas from that are readily available to binge watch right now.
Note: At the time of writing, all are available through various streaming services in the UK – a good way to test out a free trial, if you're not already signed up – or free on broadcast channels' digital services.
Iceland: Trapped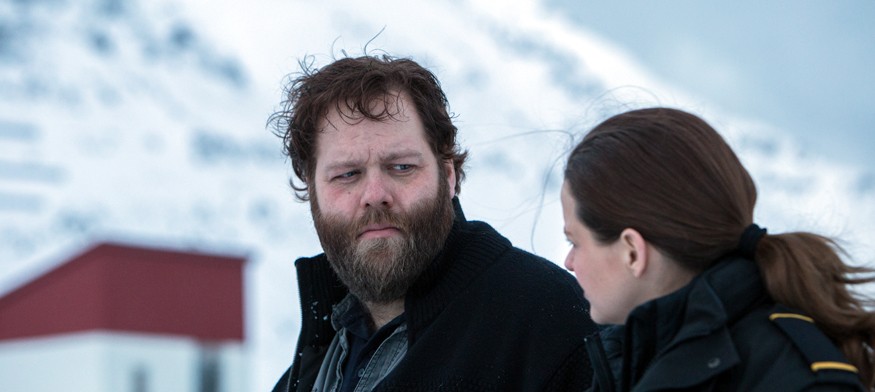 Iceland is a country that's small in population – there are more people in Bristol than the entire Nordic nation – while punching far above its weight in the crime fiction world. Along with being home to some pretty superb novels from the likes of Ragnar Jónasson, Arnaldur Indriðason, Sólveig Pálsdóttir, and the unrelated Sigurðardóttir queens Yrsa and Lilja, it's also given us this wee gem of a crime drama. In season one small-town police chief Andri Olafsson must deal with a headless corpse and an avalanche that isolates his town. Both the townsfolk and killer are trapped together – can Andri and his small team solve a crime that may be entangled with issues local and global? Laconic pacing and wonderful cinematography make for an evocative show with strong characterisation and acting. Season 2 shifts to Reykjavik, where Andri faces a case involving a far-right group, an energy company expansion, and a family full of secrets.
Watch seasons one and two on Amazon Prime
Canada: Bellevue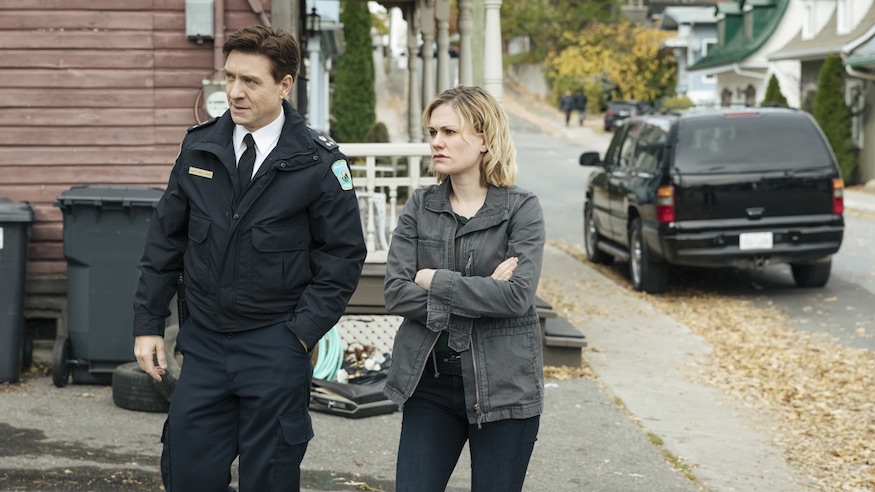 A single-season Canadian crime drama that flew under the radar a bit but is well worth a look, Bellevue stars Oscar winner Anna Paquin as Detective Annie Ryder, an off-kilter heroine in a show that does a good job keeping viewers off-kilter. When a high school ice hockey star goes missing, Annie must try to find the truth behind a complicated situation while juggling her own messy personal life and a variety of competing interests in the small community. Could a creepy stalker be her greatest ally, or is she being set up? With its atmospheric backdrop and a number of elements that make the classic small-town mystery tropes a little fresher and more contemporary, from the impact of the nearby First Nations reservation to LGBT+ issues that are explored, there's plenty to savour. A spooky tone combined with some atypical character relationships; overall a very binge-able crime drama.
Watch free on My 5
United States: Ozark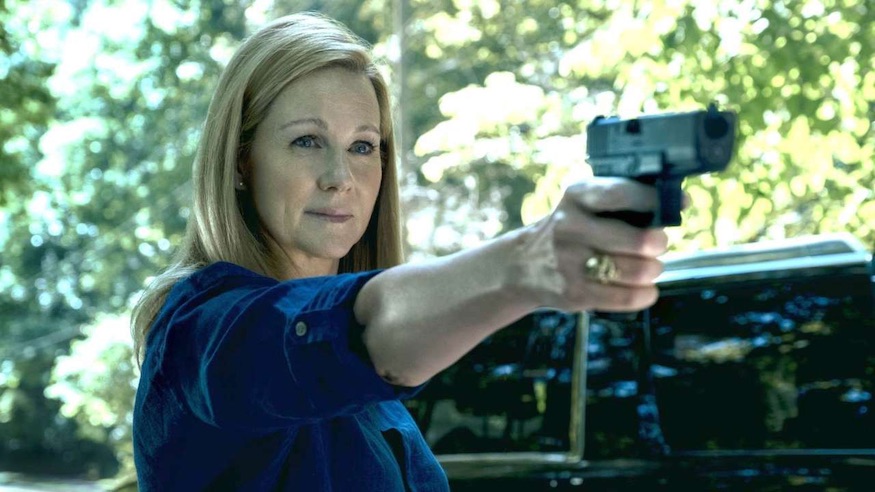 Superb lead performances from Jason Bateman and Laura Linney as corporate couple Marty and Wendy Byrde anchor this series about a family that got tied up with a Mexican drug cartel and moved to Missouri while trying to launder half a billion dollars in order to survive. The third season was one of this year's most-anticipated Netflix releases (perhaps surpassed recently by the extraordinary Cobra Kai), and sees the Byrde family under increased pressure as their riverboat casino is operational, a relative arrives, and Wendy starts dreaming bigger. If you've already crossed all sorts of ethical and legal lines, why not lean into it? Tense storytelling and terrific cinematography are backed by some high-quality writing and acting in Ozark, as the Byrdes try to maintain their façade while stumbling along a tightrope of potential catastrophe. Will Marty's desire for stability (in a very unstable situation) or Wendy's growing liking for even more money and power win out?
Watch on Netflix UK
Mexico: Narcos Mexico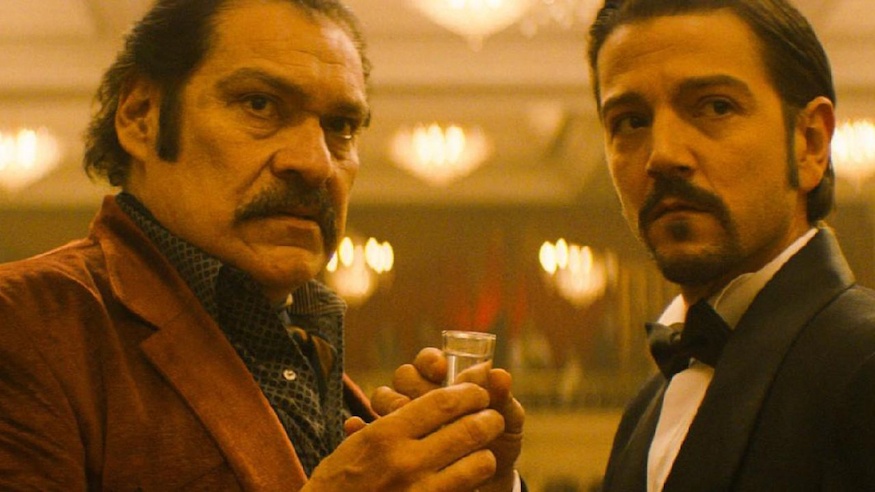 Netflix had a hit on its hands with Narcos, one of its earliest original shows which chronicled the rise and fall of Colombian cocaine kingpin Pablo Escobar. Following three seasons, production switched to this spinoff which at times may be even better than its edgy, gritty and compelling patriarch. Set in the 1980s, Narcos Mexico follows the ascension of Miguel Ángel Félix Gallardo (Diego Luna) from selling marijuana to head of the Guadalajara Cartel. In season one he's hunted by DEA Agent Kiki Camarena (Michael Peña) while trying to build his empire then see off his rivals by any means necessary. This is not a series for those who prefer cosy crime fiction; there's plenty of brutality and acts made even more horrifying by the knowledge much is based on real events. Strong acting, moments of humour, and ongoing betrayals make for a thrilling watch.
Watch on Netflix UK
Brazil: The Raid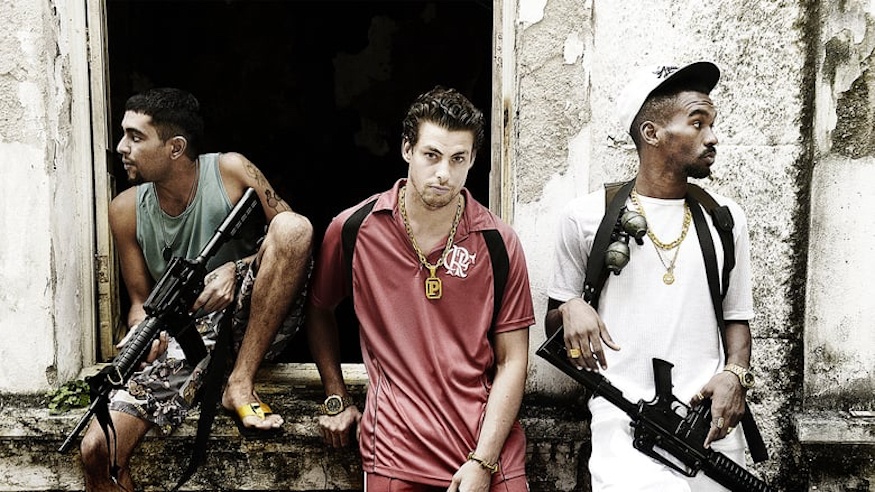 This action-packed mini-series, which could be watched like a two-and-a-quarter hour film, was inspired by real events. Several years before Brazil was due to host the 2014 World Cup and the 2018 Summer Olympics, the local authorities carried out controversial, highly militarised raids of the notorious favelas in Rio de Janeiro. In The Raid, the identity of five undercover cops working in the favela are accidentally revealed to drug lord Playboy on the eve of a massive raid, kickstarting a cat-and-mouse game with life-or-death stakes. Can the cops evade the gangsters in what's effectively become a war zone? Tense and claustrophobic, The Raid intersperses news footage of the real raids with the drama unfolding in the story. As our fears mount for the abandoned undercover cops, we also get an up-close look at the grimy realities the Brazilian government wanted hidden away.
Watch free on All 4/Walter Presents
Argentina: El Marginal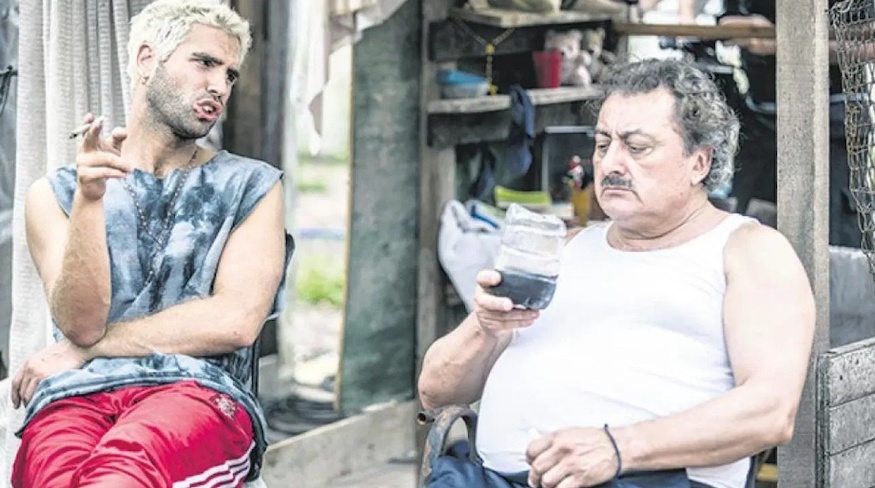 Named one of the best international shows of the past decade by the New York Times, this outstanding but somewhat overlooked prison drama is brutal, byzantine and just bloody good. The first Argentine drama on Netflix, its first season follows ex-cop 'Pastor Pena' (Juan Minujin), who finds himself in the notorious San Onofre prison in Buenos Aires following a double homicide. Not only must he try to survive, and rise through the ranks of the prison's social hierarchy from the detritus of a courtyard tent city, thanks to the actions of a corrupt judge Pastor must also locate a kidnapped woman to have any chance of release. Viewers are immersed in an intense world ruled by gang boss Borges (Claudio Rissi), who veers deliciously from affable to vicious as he cows even the guards and warden to his will. Seasoned with lighter moments and colourful characters to off-set the violence. Compelling.
Watch on Netflix UK
New Zealand: The Brokenwood Mysteries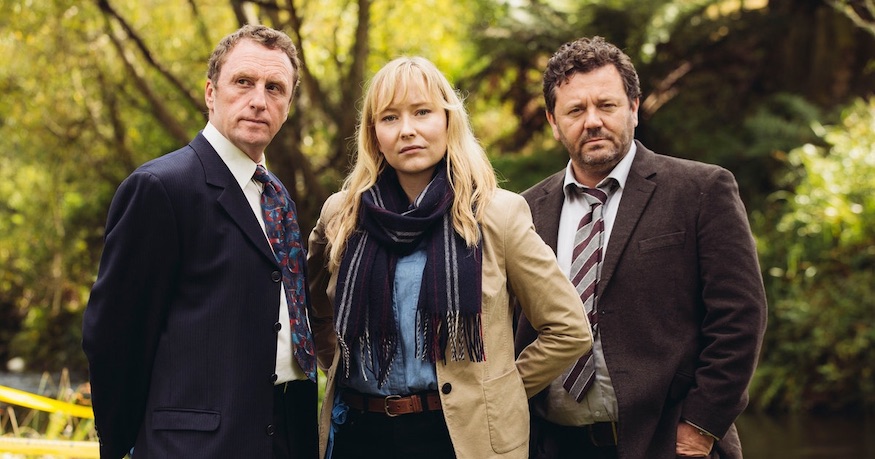 Bodies found in wine vats, fishing grounds, tied to rugby posts, caught up in Lord of the Rings tourist traps, in the ruins of an exploding Portaloo at a steampunk gathering; the talented creators of the quirkily wonderful The Brokenwood Mysteries have no issue leaning into various and at-times absurd elements of rural New Zealand life. A show that's more soak-into than seat-edge, it focuses on a trio of engaging detectives – DSS Mike Shepherd (Neill Rea), Detective Kristin Sims (Fern Sutherland) and DC Sam Breen (Nic Sampson) – who solve offbeat murders among eclectic locals and visitors in a small town surrounded by coastal greenery. There's a kind of low-key addictiveness to this popular show that crept up on viewers and critics alike: a wonderful tone, an unhurried appreciation of the landscapes and personalities that let its clever storylines breathe. A healthy dose of humour adds the icing to a quintessentially Kiwi cake (or cream to the pavlova?).
Watch free on UKTV Play
Australia: Mystery Road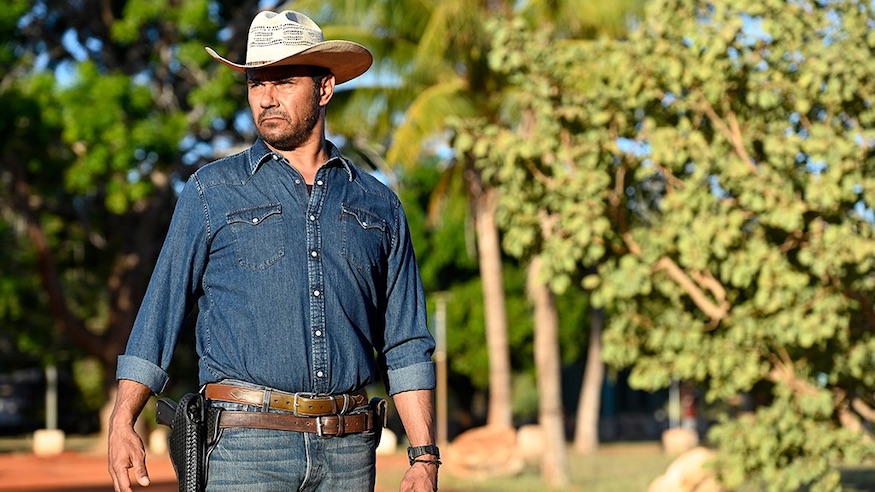 An absorbing crime drama that's a spin-off from Ivan Sen's two outstanding films about Aboriginal detective Jay Swan investigating troubling cases in the Outback. Occurring between the events in Mystery Road and its loose sequel Goldstone, the first season saw Aaron Pedersen reprise his terrific performance as Detective Swan, as he travels to a small town in Western Australia to investigate the disappearance of two young farmhands: a local indigenous football hero and a white backpacker. Swan forms an uneasy team with formidable local sergeant Emma James (Judy Davis), whose brother runs the cattle station from where the boys disappeared. The superb, slow-burn rural mystery laced with frontier sensibilities and issues modern and ancient returned recently for Season 2 on BBC Four. In the new season Swan travels to a coastal town to investigate a murder in the mangroves as tensions bubble from the local drug trade and a contentious archaeological dig.
Watch free on BBC iPlayer
South Korea: Signal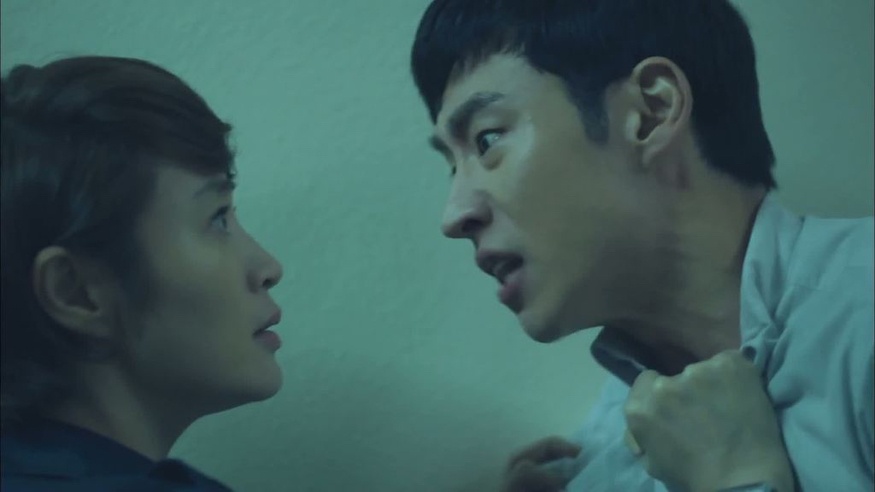 Past events often play a key role in present mysteries in crime fiction, but award-winning K-drama Signal takes that to a whole new level as investigators living a quarter century apart team up to solve murders and find justice. In 2015, Park Hae Young is a criminal profiler whose success on a kidnapping case leads to the establishment of a cold case team led by Detective Cha Soo-Hyun. But Park had help. A walkie-talkie provides breakthroughs thanks to the voice on the other end – that of Detective Lee Jae-Han. Lee was Cha's old mentor who vanished years before, and he appears to be communicating from 1989. As Park and Lee collaborate to solve crimes in their own eras, unintended consequences flow. A clever and compelling crime drama inspired by real crimes that brings a dose of magic realism, Signal was a smash hit in Asia and spawned remakes in Japan and China. Take a look.
Watch on Netflix UK
India: Delhi Crime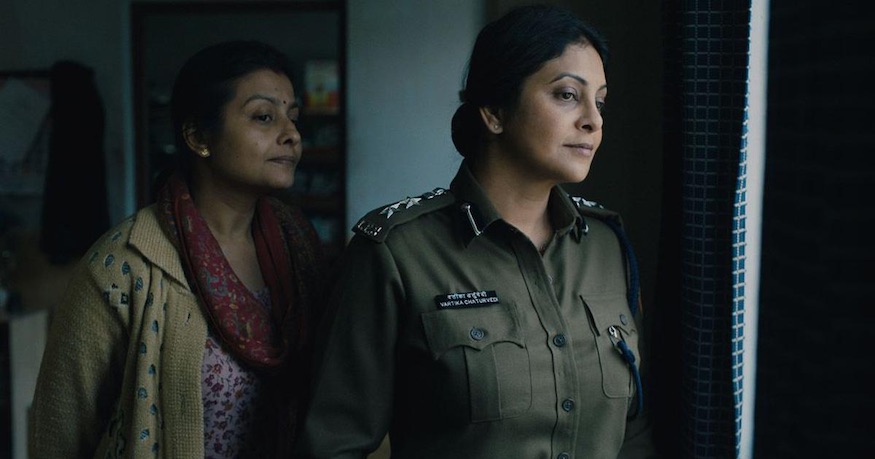 A confronting series that dramatises the police investigation following a heinous real-life crime that sparked global attention, massive local protests, and a change to India's laws surrounding rape cases. In 2012, a badly beaten young couple are discovered on the side of the road following a brutal attack on a bus; the woman, a medical student who was gang-raped and tortured, later dies in hospital from her many injuries. As the city reels from the horrifying attack Deputy Commissioner of Police Vartika Chaturvedi (Shefali Shah) must lead her team on a painstaking search for the culprits, as the community threatens to explode. A gripping, shocking police procedural drama that is both tough to watch and well worth watching. Some great performances take viewers deep into an awful case, beyond the headlines in a race-against-the-clock search for justice over the course of a few days. There are plans for a second season of Delhi Crime dealing with a different case.
Watch on Netflix UK
South Africa: Deutschland 86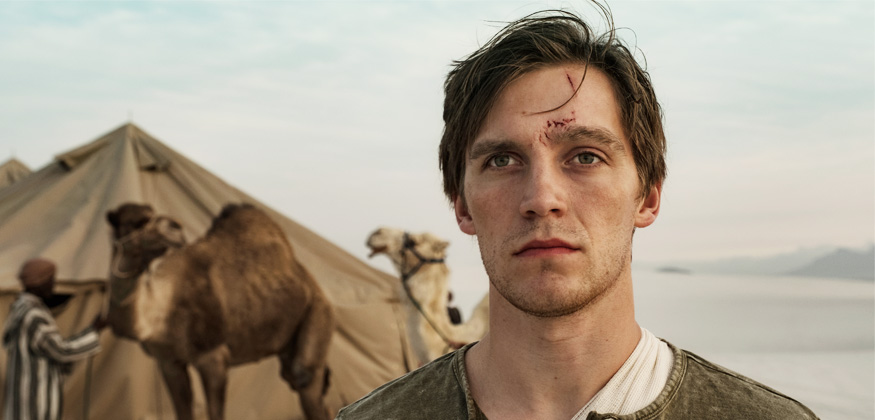 A thrilling and more action-packed sequel to the highly acclaimed and rather brilliant Cold War noir Deutschland 83, this fascinating drama sees former German border guard Martin Rauch (Jonas Nay) wallowing in exile in Angola following the events of the original series. Things switch when he's conscripted into action, again, by his wickedly captivating aunt Leonara (Maria Schrader), a Stasi spy who is now in Cape Town collaborating with an ANC operative while looking to secure an arms deal with the apartheid South African military. Desperate times call for desperate measures, and communist East Germany is struggling after being cut loose by Gorbachev's Soviet Union. Geopolitically, everything's in upheaval. "East, west," says Martin. "Who are the good guys?" Meanwhile Martin's ex, Annett, mother to a son he's never seen, is now a junior officer with the Stasi. Double agents, blood diamonds, terrorism – there's plenty to savour along with the stunning visuals.
Watch free on All 4/Walter Presents
Senegal: Sakho and Mangane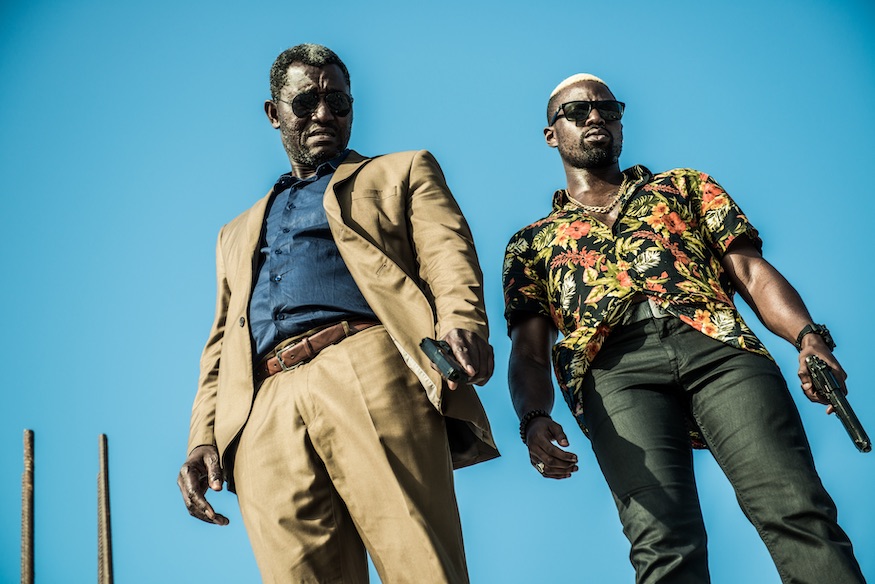 If you're looking for a fun new crime drama in a refreshingly different setting, you may want to give Sakho and Mangane a good look. Centred on a misfit detective partnership in Dakar, the Senegalese capital, there's some shades of Lethal Weapon or Miami Vice in this French-language (English subtitled) series: compelling heroes, plenty of action and touches of mirth among the mayhem and murder. Captain Sakho (Issaka Sawadogo) is a sombre, older investigator who plays a straight bat. The first time he encounters Lieutenant Basile Mangane (Yann Gael) he arrests him as a suspected drug dealer, not realising the energetic younger man is working undercover, having infiltrated a local crime syndicate. Then the mismatched pair are partnered up by their hardline boss Mama Ba (Christiane Dumont) to investigate the murder of a Belgian ethnologist on a sacred island. There's a real sense of energy and style to this exciting show, which launched on Walter Presents in September.
Watch free on All 4/Walter Presents
Israel: Fauda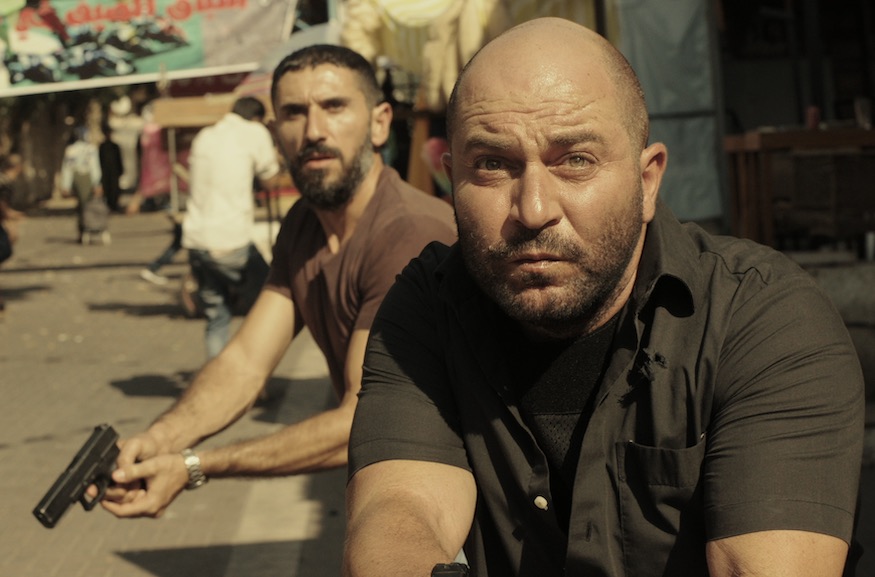 A hard-hitting, smash hit Israeli political thriller series that follows the exploits of an IDF counter-terrorism unit tasked with infiltrating Palestinian areas and hunting suspected terrorists. While there has been some controversy about Fauda (Arabic for 'chaos') – it has been both praised for its rare depiction of some motives and perspectives of Palestinian characters, and criticised for excusing or glorifying Israeli brutality and law-breaking – it's an undoubtedly compelling drama. In 2017, the New York Times named it the best international show of the year. Series one sees gruff Doron Kabilio (Lior Raz) come out of retirement to help the unit hunt a Palestinian fighter he thought was dead. Raz is also series co-creator, with Fauda inspired by his own experiences in a similar unit during his military service. At times the TV equivalent of an action-packed beach read requiring some suspension of disbelief, Fauda does a good job exploring the psychological toll on all involved.
Watch on Netflix UK
Poland: The Border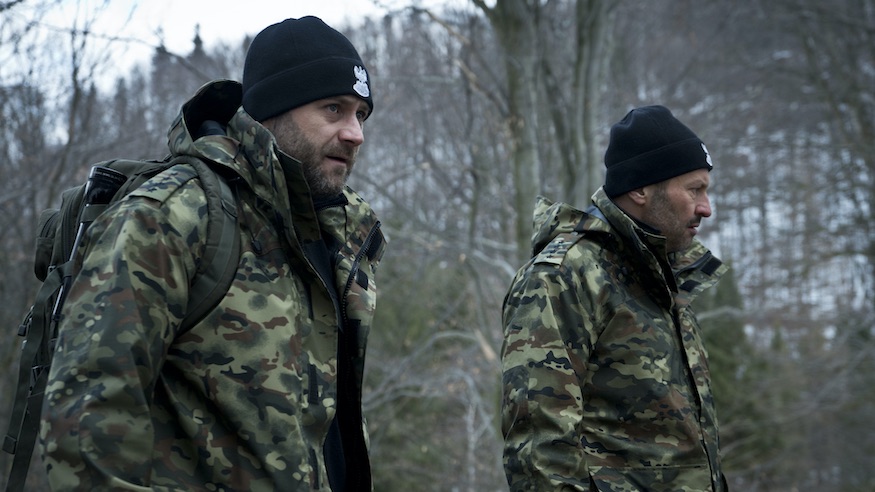 Set against the stunning Bieszczady Mountain range that divides south-eastern Poland from Ukraine, The Border was the first Polish drama to be screened in the UK, after gaining plenty of plaudits across Europe. Captain Wiktor Rebrow (Leszek Lichota) leads a border guard unit that specialises in detecting human trafficking, but when he's the sole survivor of a bomb attack that wipes the rest of his team, he ends up a suspect himself. The Border melds political thriller and whodunnit, exploring highly relevant issues like refugees, xenophobia and misogyny while keeping viewers glued to the screen with a strong crime storyline centred on the fatal explosion and the secrets that get uncovered in its aftermath. Overall, The Border is a pacy six-part drama made even more atmospheric by its setting; both beautiful and wild, a place where plenty of predators roam. Second and third seasons followed.
Watch free on All 4/Walter Presents
Spain: Money Heist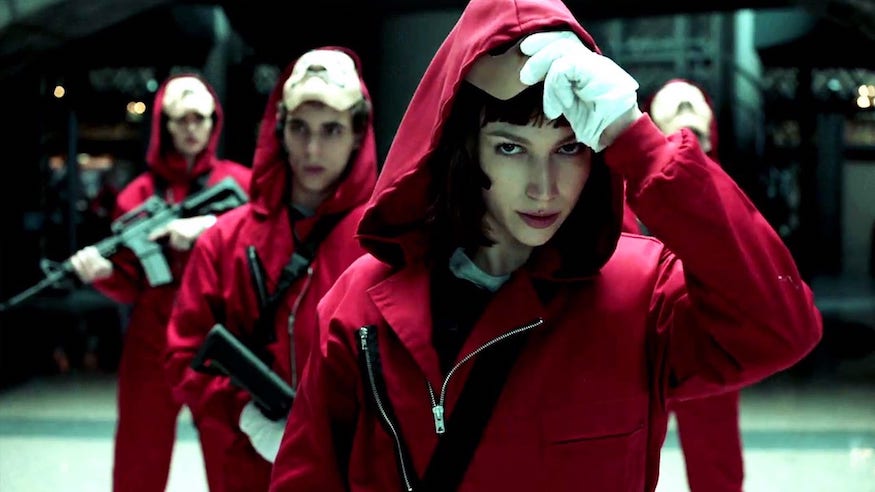 Of all the foreign language crime dramas Netflix has brought to a broader audience in recent years, this action-packed Spanish series centred on a group of red-overalled, Salvador Dali mask-wearing anarchists has proven the most popular around the world, while still being somewhat under appreciated in the UK. Money Heist (originally La Casa De Papel or 'The House of Paper') sees an eclectic team of highly skilled criminals assembled by The Professor (Alvaro Morte) to take over government buildings. In the first season, their target is the Royal Mint, with the gang looking to print money while dealing with the police, hostages and their own internal clashes. There's a lot to enjoy here, with elements of the fun, ingenuity and shenanigans of heist films like the Oceans series, while also adding in greater life-and-death stakes and sociological nuance.
Watch on Netflix UK
Craig Sisterson is a lawyer turned features writer who lives in London. He's interviewed hundreds of crime writers and talked about the genre on national radio, top podcasts, and onstage at books festivals on three continents. Craig's been a judge of the Ned Kelly Awards and the McIlvanney Prize, is founder of the Ngaio Marsh Awards and co-founder of Rotorua Noir. His first book, SOUTHERN CROSS CRIME (Oldcastle Books), is out now in paperback, ebook, and audiobook.