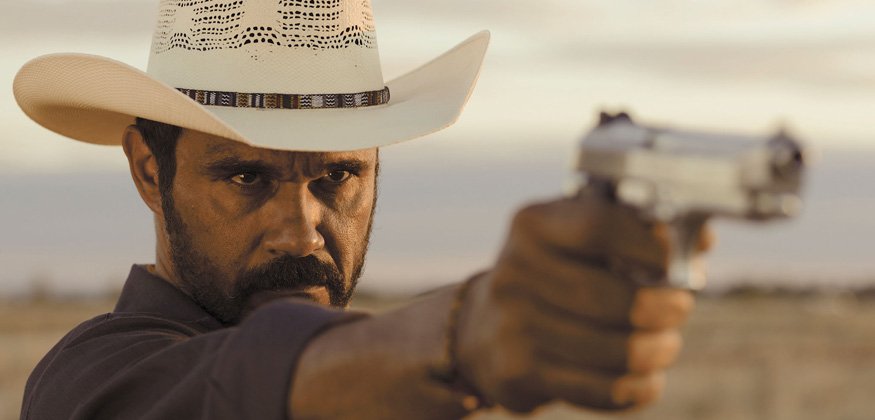 Australian telly addicts have traditionally turned to British productions for their crime fiction and Antipodeans have grown up with The Bill, Midsomer Murders, and more recently Broadchurch and Father Brown. But Aussie crime drama is coming into its own, with several new binge-worthy TV series coming from the nation's main broadcasters, both commercial and public, as well as Aussie streaming and pay TV services. Not all of the great TV coming from Australia is available in every territory, but we've brought together a selection of the best Aussie crime shows for you to hunt down and many of these shows are to be found on Amazon and Netflix.
5 – Romper Stomper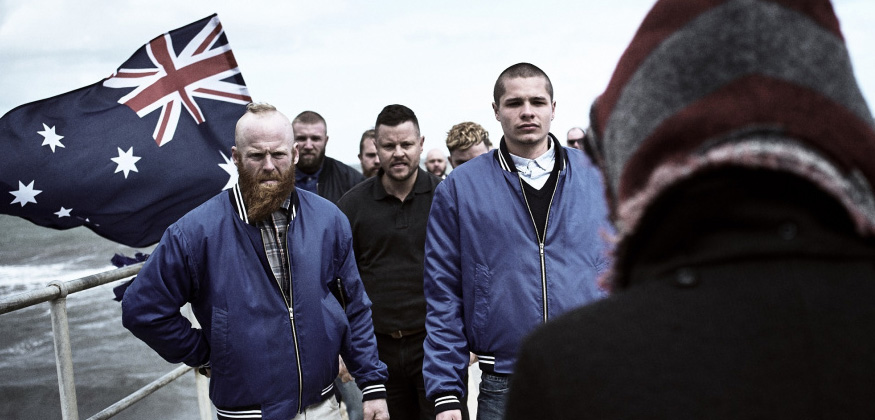 No prizes for guessing why the 1992 movie starring Russell Crowe was given a reboot, released to Australian audiences on New Year's Day 2018. The tension between neo-Nazis and everyone else is as relevant now as it was 25 years ago. This Romper Stomper is not exactly a remake, it's a continuation of the same story. While the 1992 movie saw the Australian far right rally against the encroachment of Vietnamese refugees into the Melbourne suburb of Footscray, the 2018 series is about a group called Patriot Blue show set out to fight Muslims as well as Antifasc, a group of activists stepping up to oppose fascism. Like the 1992 film, Romper Stomper's main strengths are also the things that most critics have objected to: firstly, that it's excessively violent, and secondly, that it shows the human side of the far right activists. Watch Romper Stomper, and you'll see the state of racial tension in Australia today. It's available on Netflix, Amazon and on DVD.
Watch now on Amazon
4 – Deep Water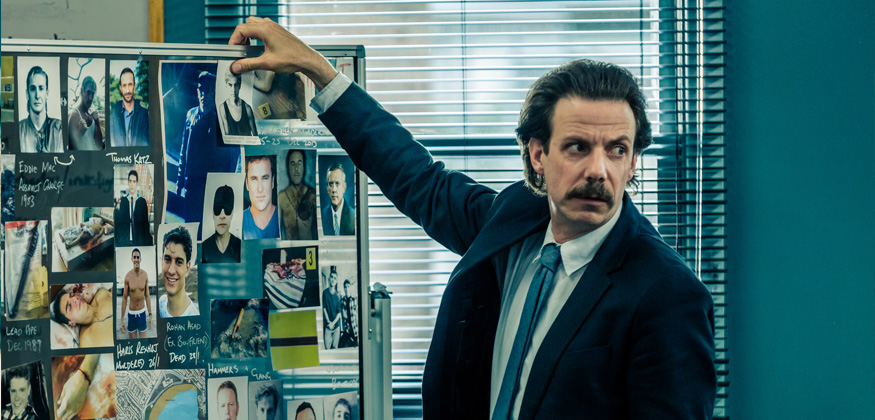 Deep Water is another show that caused controversy in Australia for the hurt that it examined – wounds that for some are still chillingly recent. The series is based on a spate of hate killings of gay men in the eastern suburbs of Sydney in the 1980s and 90s, murders that are unsolved to this day. Like Romper Stomper, Deep Water offers a 21st century update, with a brutal killer luring victims to their deaths using a gay hook-up app. Detectives Tori Lustigman (Yael Stone) and Nick Manning (Noah Taylor) suspect a brutal murder case in contemporary Bondi has links to a series of unexplained deaths on the same beaches and cliffs three decades earlier. Things start to get personal for Lustigman as she becomes obsessed with the unexplained disappearance of her teenage brother. There's also an accompanying true crime special called Deep Water: The Real Story that examines the actual case and the police cover-up of the historic gay murders. Available on Netflix, Amazon and on DVD.
Watch now on Amazon
3 – Top of the Lake: China Girl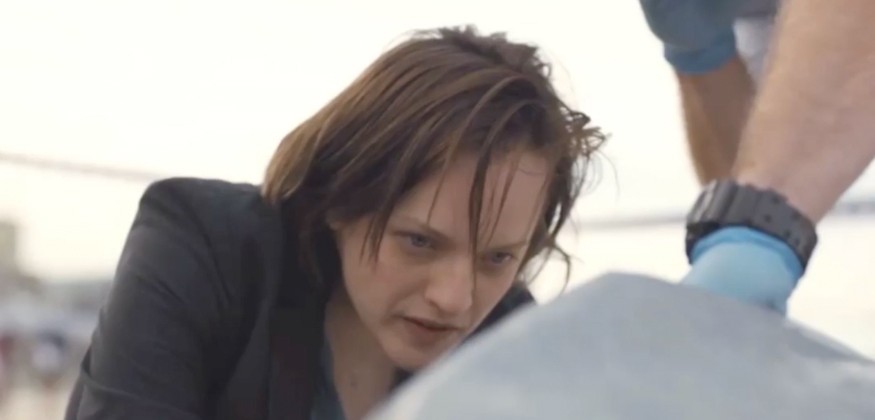 The second season of Top pf the Lake, directed by New Zealander Jane Campion, sees Detective Robin Griffin (Elizabeth Moss) returning to her job in Sydney, attempting to put her life back together. Despite struggling with memories of her past, and of the daughter she gave up at birth, Griffin investigates the case of an Asian girl whose body is found in a suitcase that washes up on Bondi Beach. The backdrop of China Girl couldn't be more different to the rugged, alpine landscape of the South Island of New Zealand, where the first season was set, but it examines some of the same double standards and challenges affecting women. The outstanding ensemble cast comes together in an extremely close, tense personal drama with a lot to say about surrogacy, adoption and the sex trade.
Watch now on Amazon
2 – Jack Irish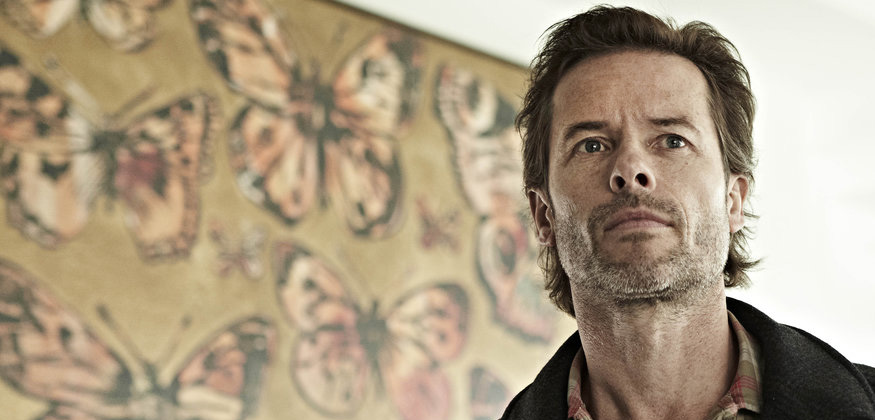 Guy Pearce stars as Jack Irish, criminal lawyer turned private detective and debt collector, in three telemovies and now two six-part seasons based on the novels by late Australian author Peter Temple, who died earlier this year. With season two hitting Aussie screens this month, it's worth going back to the beginning and watching each of the films and the first season again. The first, Bad Debts, opens with Jack losing his wife and quitting his job. The high flying lawyer becomes a disheveled Jack-of-all-trades in no time. His time is initially split between the racetrack, a carpenter's workshop and the local pub. Then he finds out a previous client may have been murdered, and he throws himself headlong into investigating. The relationship between Jack and investigative journalist Linda Hillier (Marta Dusseldorp) develops and wanes throughout the series, showcasing two standout performances among a cast drawn from the best Australian talent. The first TV series sees Linda traveling first to Manilla, and in the upcoming season she goes to India, so it strays a little from the novels that inspired the early movies, but the transfer from feature length to series is seamless.
Watch season 1 on Amazon
1 – Mystery Road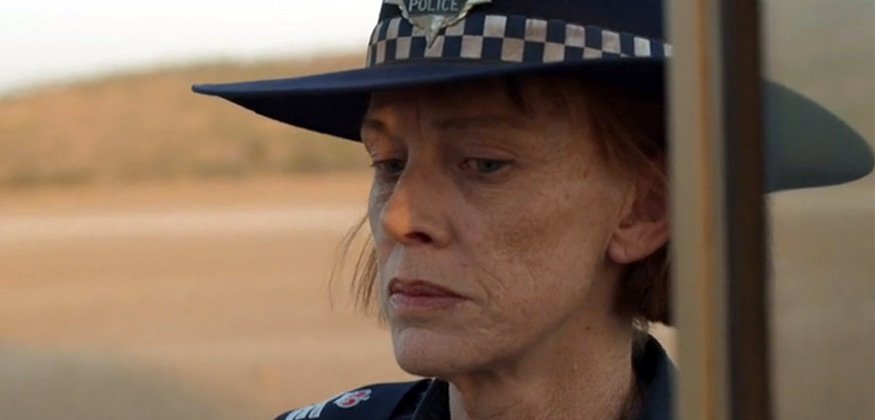 Following on from a 2013 film of the same name, Mystery Road was filmed in Kununurra, in the remote north-west of Australia. You may recognise some of the actors from other shows on this list, but the real star of Mystery Road is the setting. Long, slow shots highlight the desolate beauty of the Outback, right from the opening scene when a ute is discovered abandoned at a cattle station. Detective Jay Swan (Aaron Pedersen) is sent up to help the local police as they investigate the disappearance of the two young men in the vehicle, one a promising young indigenous football star, the other a backpacker. Together with local senior sergeant Emma James (Judy Davis), Swan starts to dig into the town's sordid past. The six-episode season's ultra-tense ending, a foot pursuit amid rusted-out vehicles on a sprawling rural property, deserves to be watched again and again.
For more Australian crime fiction, click here, and to check out some other great TV shows from around the world, click here.