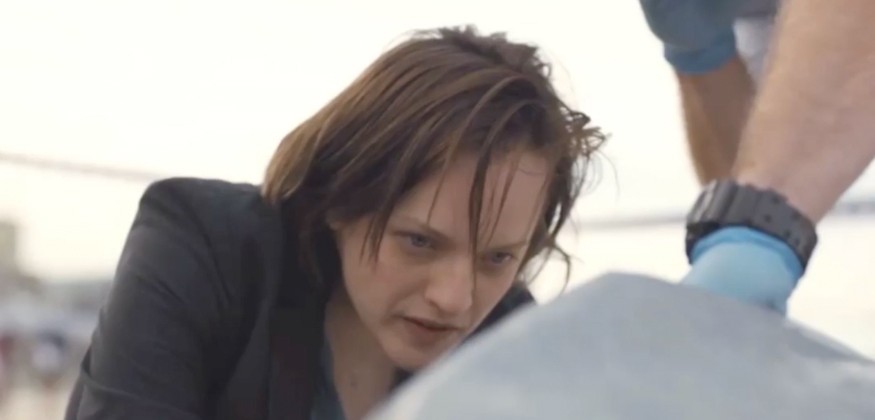 The antipodean crime drama Top of the Lake returns to British screens on Thursday 27 July, with the action shifting from New Zealand's South Island to Bondi Beach in Australia. The surf might be up, but detective Robin Griffin – played by Elizabeth Moss – is back and straight down to work in the shadier side of the resort after a suitcase containing human remains washes up.
She'll be working the case with uniformed officer Miranda Hilmarson, acted by Gwendoline Christie of Game of Thrones fame. Robin Griffin is one of our favourite TV detectives, but her cold and standoffish personality is rubbed the wrong way by Hilmarson's passion and directness. Yet somehow these two differing characters might just get results. Watch the trailer here:
Some kind of homecoming
In the first series, Robin Griffin went to her native New Zealand to see her terminally ill mother and took on the case of Tui, a young girl who'd been raped. Now she's returning to her force in Australia, and once again she's fighting sexual exploitation, because the body in the case seems to be linked to a brothel called Silk 41.
At the same time as a harrowing murder investigation, Griffin continues to struggle with personal dilemmas and her past weighs heavily on her. She has reconnected with Mary, the daughter she gave up for adoption years ago, and has met the girl's adoptive mother, who is played by Nicole Kidman. Mary and her family prove to be enigmatic, and there's a touch of mystery about them. The girl's boyfriend, an older man called Alexander (David Dencik) is more than mysterious. He's outright creepy, and it turns out he also has a connection to Silk 41.
The seven-episode series is greatly anticipated on a number of levels. Season one was superb, and Jane Campion's writing and direction the second series promises to be sublime in terms of both storytelling and atmosphere. The programme has brought in big stars too, and Elizabeth Moss's excellent performance in The Handmaid's Tale in between the first and second series adds further interest.
As soon as episode one has shown on BBC Two, the entire series will be available for you to binge on iPlayer. We understand it will see US release in September.
More images below…
Here's the trailer for season one: