Despite being a Brooklyn-born boy, I've always been a committed anglophile in love with the English way of life, from their literature to their television – I can't get enough. I've loved British crime dramas for many decades, having always found them superior to their American counterparts. As a writer of over 50 works of fiction, three of which were turned into films and TV series, I listen to dialogue very carefully, and in my opinion, the British are the best at creating it. Much of what is on television today can be a waste of precious time, making it tedious to shift through the garbage to find the hidden gems. If we're going to watch television, we might as well choose the best and listen carefully to the proper use of the English language. The British have the ability to act precisely and bring reality to what is essentially make believe, making their crime dramas enticing. Here I have listed my picks for the top five British crime shows.
5 – Inspector Morse

Inspector Morse is by far one of the best crime dramas out there. The show incorporates everything that makes British dramas so compelling – nuanced dialogue, flawed yet captivating characters, and authenticity. Morse is an intellectual bachelor in the Oxford police force with a snobbish taste for poetry and cryptic crossword puzzles, lives alone, loves opera, drinks too much, and is a pain in the butt. Morse is an original character, making it hard to do anything but love the show.
4 – Broadchurch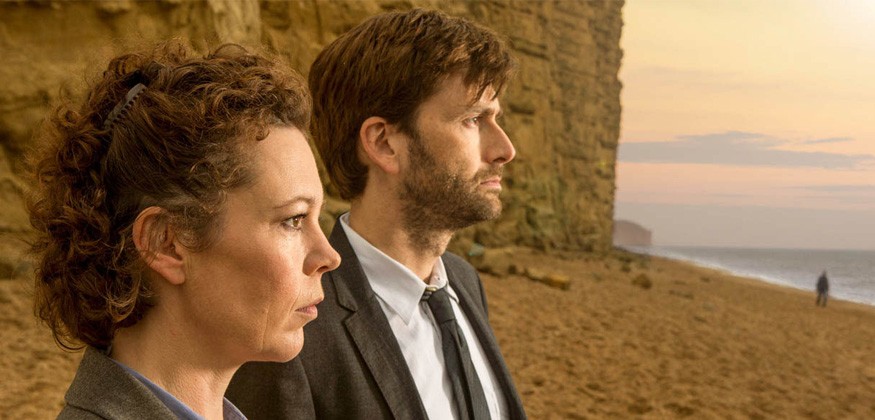 The British use the English language better and have a much longer history in creating brilliant dialogue, plots, and characters. What American compares to Shakespeare or Thackeray?
The dialogue, acting, and characterisation in this series are superb, laced with emotional trauma, as a community must come to terms with the grisly loss of an 11-year-old boy. The taciturn Detective Inspector Alec Hardy and Detective Sergeant Ellie Miller are a dynamic duo that can't be replaced. This series received outstanding acclaim in Britain, and for good reason. The dialogue is perfect — neither overstated nor understated, which I think is the root of any great show (and a huge factor in books).
3 – Inspector George Gently

I can relate to men like George Gently who are scarred by life, being able to empathise with his mistakes and weaknesses. He is a man past his prime just trying to bring justice to his wife's death. Gently is relentless when it comes to serving his idea of 'justice,' as he is an old-time cop in the quickly progressing 1960s. It's his flaws as a character that make him so compelling — it is closer to reality than the often times clichéd American protagonists.
2 – Midsomer Murders

In Midsomer Murders, the vividly portrayed English village life is the heart of the show. I've always been in love with the 'English Village' and its way of life. I have been to the Cotswolds and found myself visiting the English countryside quite often when my son was a student at the Bristol Drama School. There is something compelling about the semi-fictional town of Midsomer; it is a seemingly picturesque and quaint town (reminiscent of upper-class American suburbs) that is full of homicide, blackmail, and lies — making this a charming crime drama.
1 – Foyle's War

I grew up during World War II and know its history intimately. Foyle's War takes place during this volatile time and follows Detective Chief Superintendent Christopher Foyle who is out to catch criminals taking advantage of the confusion the war has created. This series captures the fear and frenzy of the time quite accurately, but the dynamic between Foyle and Samantha Stewart, the police driver, lightens the tense atmosphere. I never missed an episode of this series and I was sad when I reached the series finale. Foyle never shows any signs of doping out the mystery, but the viewer knows he is silently, and without expression, figuring it out. Sometimes it's a bit too pat, but the viewer's expectation is that he will solve the crime in the end.
Warren Adler is the author of the bestselling novel turned box-office hit, The War of the Roses, and author of the nine-book installment Fiona Fitzgerald Mysteries series, along with his stand-alone cozy mystery, Flanagan's Dolls. For more about Warren and his books, click here.