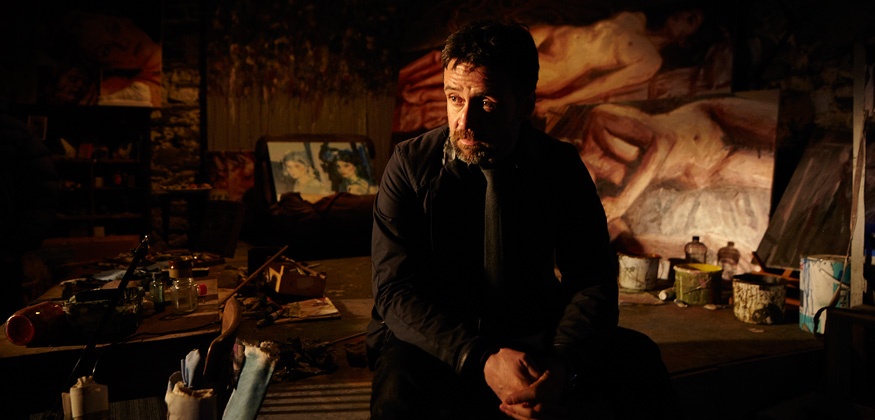 The approach to making crime shows changed after programmes like The Killing and Wallander became smash hits in Scandinavia a decade ago. Plotlines are usually drawn out over between six and ten episodes, allowing the depth, detail, nuance and atmosphere of a crime novel, not to mention character development that takes place within the context of a case. Though only two shows on our list this year are from the Nordic countries, most of them have traits adopted from this tradition. It leads us to think that perhaps the world of crime television is ready for the next big thing now that Nordic noir's influence is so pervasive, while at the same time it seems like you can never get too much of a good thing. With seven countries represented, out top crime shows of 2017 is certainly a global affair. We're pretty sure we've missed one or two of your personal favourites, though, so please do let us know about them in the comments below.
10 – Cardinal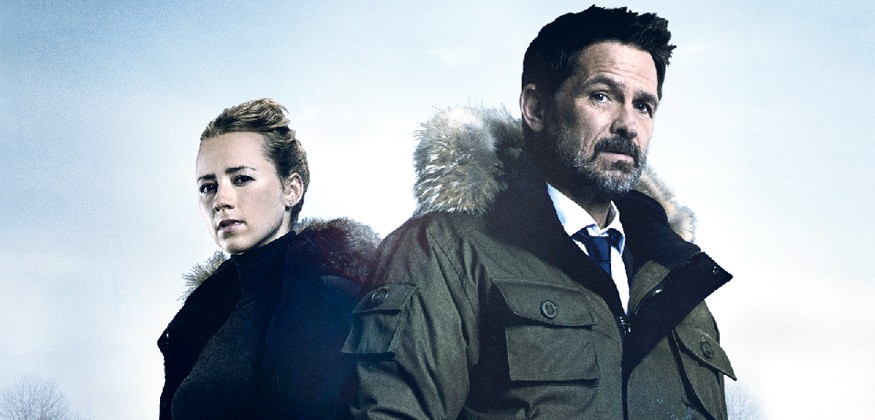 Taking place in a fictional town similar to North Bay, Ontario, the first series of Cardinal was based on the book Forty Words for Sorrow by leading Canadian crime author Giles Blunt. Played by Billy Campbell, Detective John Cardinal is caught in the thrall of a dead girl found by a derelict mine. But then other teenagers start to go missing – there is a predator hunting the shopping malls, dive bars and bus station in this small town, with a strange MO involving video tape and blunt force trauma. You can feel the cold of the Northern Ontario winter pouring off the screen, and the crunch of ice and rocksalt underneath Cardinal's boots with each step he takes. Not only is the murdered First Nations girl haunting him, so are past follies while on the drug squad back in Toronto, and his deputy Lise Delorme (Karine Vanasse) is keeping too close an eye on him.
Watch now on Amazon
9 – The Deuce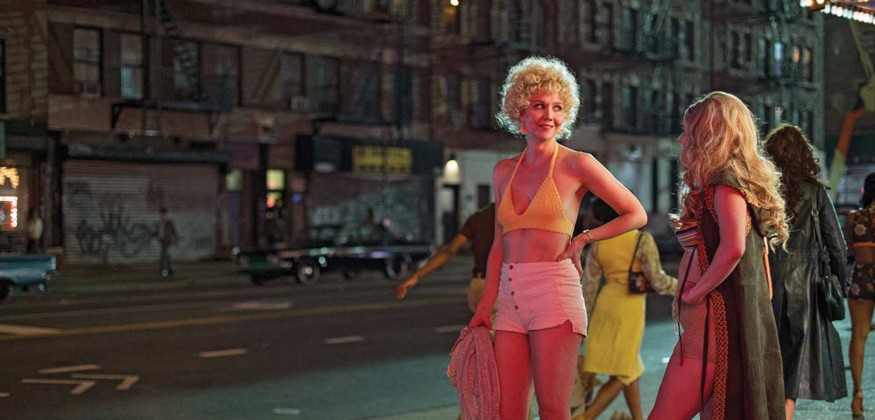 In 1970s New York City, disco hasn't yet overwhelmed the 42nd Street club scene, but the legal porn industry is exploding. The mafia control the drug trade around Times Square, but the burgeoning porn industry presents opportunities for those who dare enter its sleazy depths. Vinnie Martino (James Franco) struggles to keep his bar afloat while dodging loan sharks after his reckless twin brother Frankie. Among the prostitutes cruising Times Square is the fiercely independent Candy (Maggie Gyllenhaal), who realises the potential of now legal blue movies. The Deuce was created by George Pelecanos and David Simon (The Wire) for HBO, and trades on gritty period detail and excellent acting. This mean streets crime soap, already greenlighted for a second season, will pull you into its dark, glittery and exploitative realm.
Watch now on Amazon
8 – Bosch season 3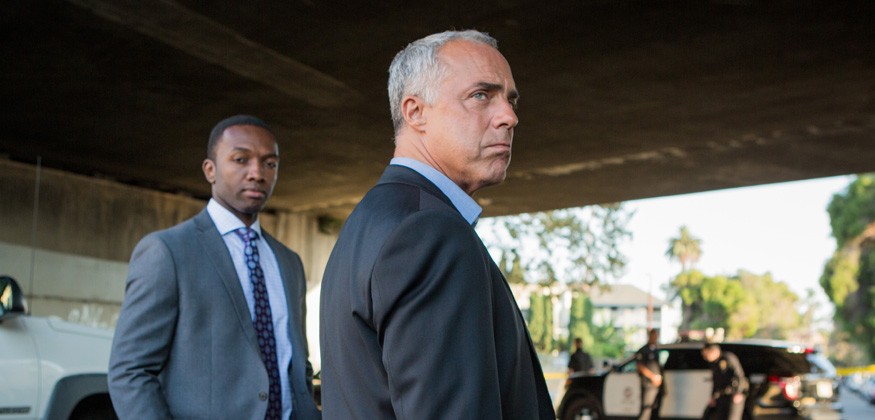 Ever since it premiered on Amazon Prime in February 2015, Bosch has been winning plaudits from both hardened fans of crime author Michael Connelly and newbies to the drama featuring crime fiction's favourite LAPD cop, Hieronymus 'Harry' Bosch, played here by Titus Welliver. Series three arrived in April of this year and kept us glued to our screens by using The Black Echo as its muse, with elements of A Darkness More Than Night thrown in for good measure. Welliver has made Harry his own – a perfect Bosch in a drama which stands and falls upon his performance. Series four will be based on the books Angels Flight and Nine Dragons, and has just wrapped up shooting. Roll on 2018!
Watch now on Amazon
7 – Acquitted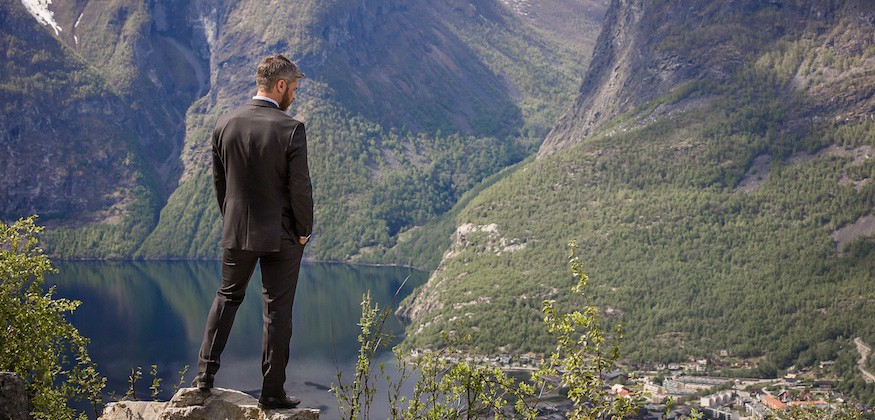 Originally airing in Norway in 2015, Acquitted is available to stream via Channel 4's Walter Presents service. Prodigal son Aksel Borgen (Nicolai Cleve Broch) returns to the small town of Lilfjord having made his name as a financier in the Far East. He has the backing of a Chinese company to rescue Solar Tech, the key employer in the town, but he has a past. Aksel was acquitted of the murder of Karine Hansteen before he left decades prior, and it is her parents who manage Solar Tech. Her mother Eva (Lena Endre) still believes Aksel to be guilty and while all the business and politics involved in his rescue of the company play out, as a viewer you teeter between rooting for Aksel and wondering if indeed he did kill the girl. Or, if not, who did? This beautifully shot programme has been hugely popular with Crime Fiction Lover readers since we previewed it here.
6 – Case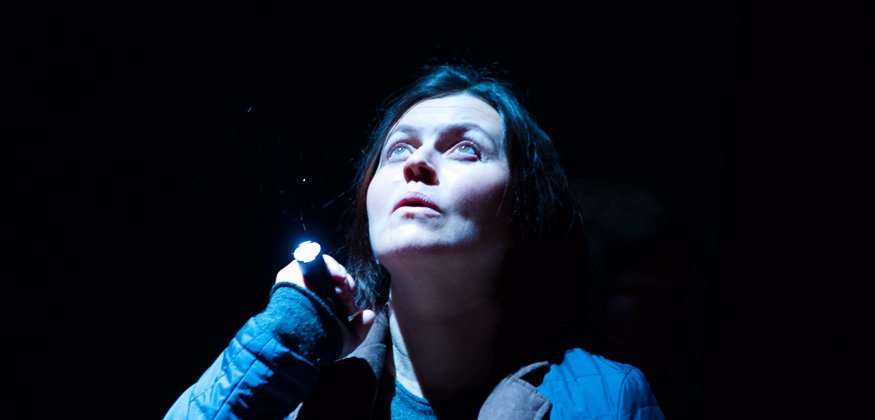 Last year, our number one crime show was Trapped, which took place in a small town on the north coast of Iceland with a dramatic mountain backdrop and isolated from the rest of the country by a violent snowstorm. Case provides the perfect juxtaposition to this, and is set in grey and gritty Reykjavik where booze and drugs ease the malaise only slightly, though nothing can lift the maudlin haze that descends when 16-year-old Lara is found hanged on stage in the National Ballet. The police have efficiency targets just like in most other cities, and are keen to file the case as suicide. This doesn't sit comfortably with three very different characters, each of whom begins to look into the girl's death. Gabriella (Steinunn Ólína Þorsteinsdóttir) is a police detective; Logi (Magnús Jónsson) is a convicted murderer and an alcoholic; and Brynhildur (Jóhanna Vigdís Arnardóttir) is a lawyer who was involved in Lara's adoption. Unusual, troubling, melancholy – what more could you want from a Nordic noir drama?
Watch it here on Walter Presents
5 – Mindhunter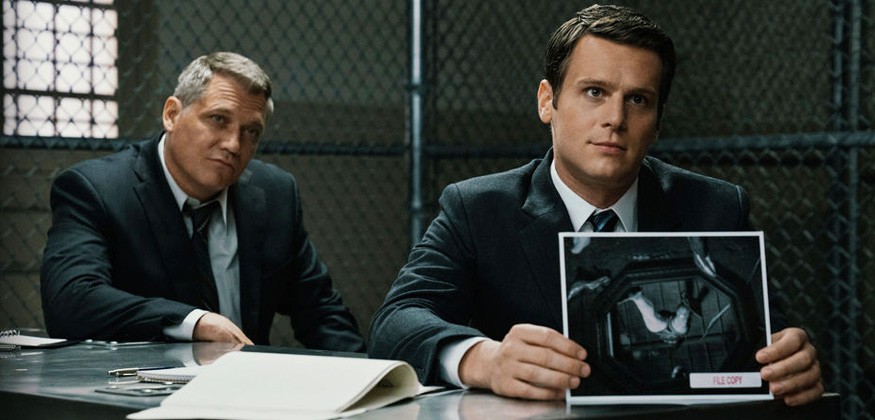 This 10-episode first series focuses on the development of the famous FBI Behavioural Science Unit, which first entered the popular consciousness after featuring in Silence of the Lambs. Based on the book by Mark Olshaker and John E Douglas, and produced by Hollywood hotshots David Fincher and Charlize Theron, it chronicles the ground-breaking initiative of two criminal profilers to learn more about serial killers by interviewing them. The series is light on gore and heavy on dialogue, but don't think it won't take you to some dark places. A second season has already been commissioned, and the formula may become somewhat more action driven as the agents take their work out in to the field. David Fincher directed three episodes, and the former music video director thankfully managed to restrain himself from the kind of directorial flourishes some say have marred his film work. The show is on Netflix so if you're a subscriber you can binge watch it should the first episode appeal.
4 – Strike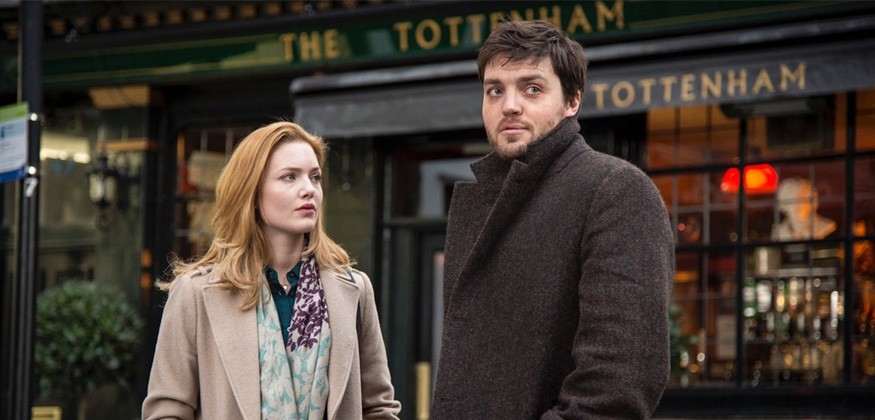 It was quite a while before people realised that the crime author Robert Galbraith was actually JK Rowling, but it doesn't really matter who wrote the wonderful crime stories The Cuckoo's Calling and The Silkworm. What matters is that the BBC has turned Galbraith's wonderfully up-to-date and observant London mysteries into captivating crime dramas. Both stories formed three-part cases for Cormoran Strike (Tom Burke), the ex-army amputee now operating as a private detective and part-time whisky guzzler in a swanky part of London he can't really afford. The first case involves the death of supermodel Lula Landry, who seems to have jumped from the balcony of her posh flat. It's partly a locked-room mystery and partly a case of grinding down Landry's weird array of family members, business associates, friends and lovers. Even better is the mystery of missing author Owen Quine, who seems to have lampooned and killed off a great many wolves of the publishing world in his latest, horrific manuscript. Strike and his assistant Robin Ellacott (Holliday Grainger) take on the case for the author's put-upon wife in what makes for a touching and gripping mystery. Strike is a brilliant character.
Watch now on Amazon
3 – Hinterland season 3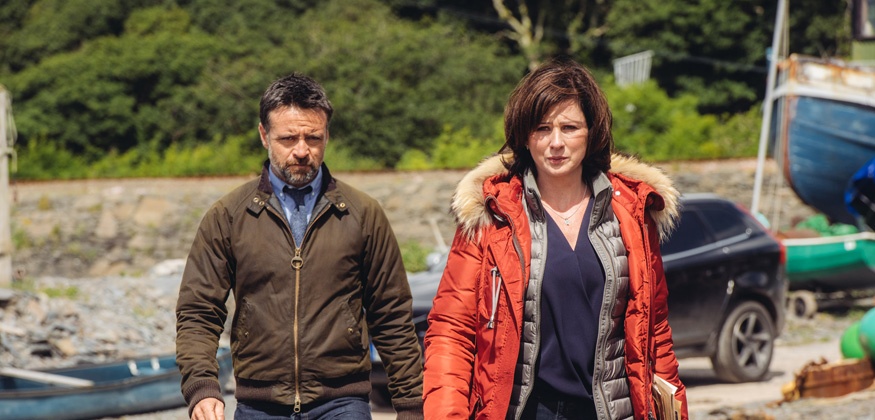 With dialogue in both Welsh and English, nothing has captured the Celtic noir vibe more convincingly on television than the BBC's Hinterland. The third series is the most powerful yet, as DCI Tom Matthias (Richard Harrington) begins with an investigation into the death of a fire and brimstone preacher from his base in Aberystwyth. Although each episode brings a new murder for Matthias and DC Mared Rhys (Mali Harries) to solve, the overarching storyline that began with evidence of abuse in a children's home near Devil's Bridge – way back in the first season – heads towards some kind of resolution. The death of a man at the bridge casts suspicion on Matthias himself and as sheets of West Wales rain pelt down it starts to look like there's been some kind of coverup. Visually and tonally this programme has had no match in 2017 – watch these six episodes for incredible attention to detail and atmosphere.
Watch now on Amazon
2 – Line of Duty season 4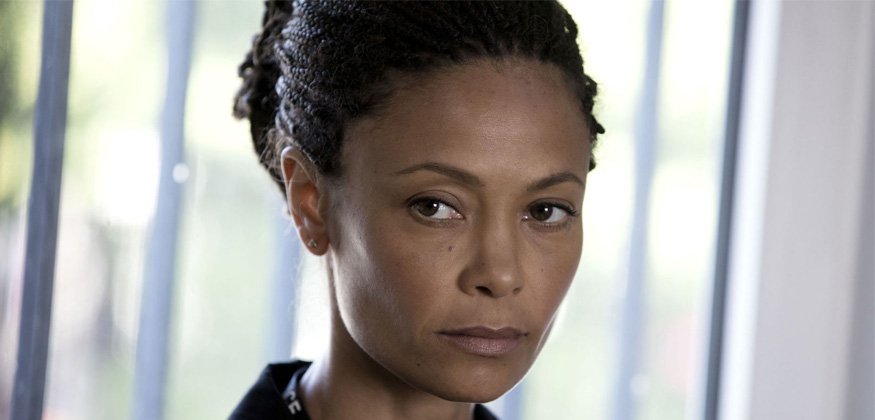 The BBC's hit anti-police corruption drama reunites Martin Compston and Vicky McClure with their dour boss of the AC-12 squad Adrian Dunbar, who could be under suspicion himself. This time they are investigating DCI Roz Huntley, played by the charismatic Thandie Newton (pictured). Is she a sociopath or a victim? Chief forensic officer and creepy oddball Tim Ifield (Jason Watkins) sets them on her trail when she nails a serial killer, with evidence that there has been a miscarriage of justice. As always with this series, you may be torn between compassion for AC-12's apparent victim of a witchhunt, as they themselves don't always go by the book, and the hope that they will get to the truth and justice will be served. Great conflict, plot twists, switched allegiances and superb acting from the whole cast – always worth a watch. And there is still a conspiracy to unravel for a fifth series.
Watch now on Amazon
1 – Witnesses season 2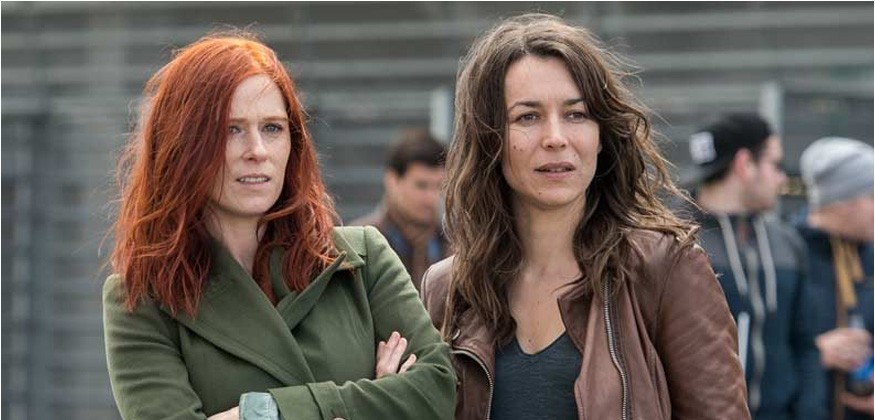 Crime fiction fans of every gender are falling in love with the two female leads in the second series of this captivating mystery set in northern France. Witnesses: A Frozen Death stars Marie Dompnier as the detective Sandra Winckler (left), and her potential suspect is Audrey Fleurot of Spiral fame playing Catherine Keemer. The story opens with the discovery of a bus containing the frozen corpses of 15 immaculately dressed men. It turns out they were all former lovers of Keemer, who is married but has been missing for three years and seems to have amnesia. The case gets creepier and creepier as Winckler defies the rules and puts herself on dating apps in an attempt to trap the killer – assuming it isn't Keemer, of course. The grim seascapes, forbidding weather, and the sweeping rotor blades of massive wind farms could easily situate us in the Highlands or Denmark, but Normandy is just as moody. Ever since we previewed this show on Crime Fiction Lover, readers have been professing their love for it. Easily the best show we've witnessed in 2017.
Watch now on Amazon