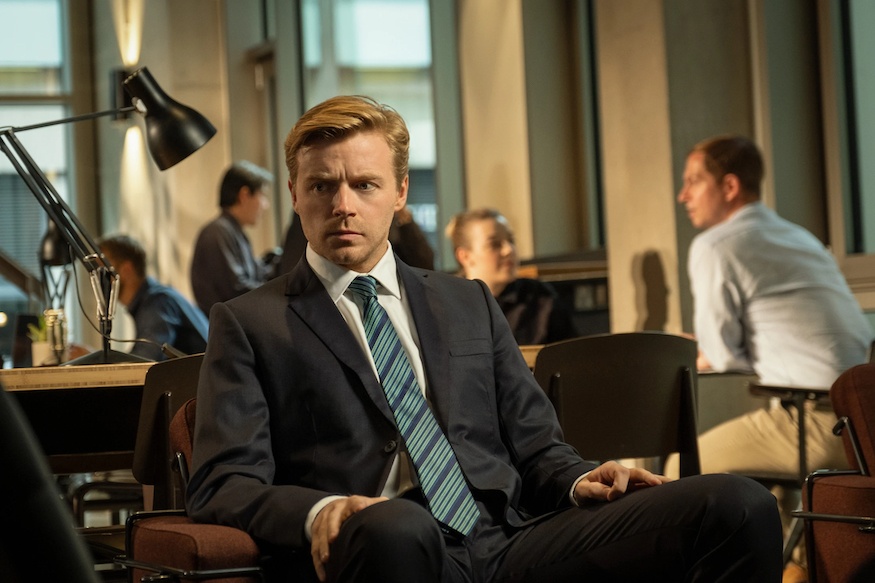 Apple TV+ has announced that series two of Slow Horses will be available to stream from 2 December and fans of the quirky London-based espionage drama can't wait.
Based on the Slough House series of novels by British author Mick Herron, the show follows the disgraced and disgraceful Cold War spook Jackson Lamb (Gary Oldman) who now heads up an MI5 outpost called Slough House. It's where the service sends its miscreant and error-prone spies, giving them pointless projects away from trouble. However, once in a while the 'slow horses' prove themselves useful and embarrass their superiors over at Regent's Park.
Season two picks up the story of River Cartwright (Jack Bowden, pictured), a capable operative assigned to Slough House who believes he can redeem himself and return to the fold. Having helped resolve a kidnapping case involving far right domestic terrorism in season one, now Cartwright and Lamb will be facing off against Russian sleeper agents re-activating in London and, of course, their home turf rivals at MI5 HQ.
The story is based on the 2013 novel Dead Lions, which we reviewed on publication.
There's also the mystery of Sidonie 'Sid' Baker (Olivia Cooke) whom MI5 head Diane Taverner (Kristin Scott Thomas) reported dead in the first series, but who could still be alive. The Slough House tech whizz Roddy Ho (Christopher Chung) believes he has a lead on her location. Maybe we'll find out why Sid was spying on River Cartwright. Or, maybe not…
Season one is recommended viewing, and the books are even better! To find out more, read our guide to the Slough House series here.