Kiwi crime novels have become a popular destination for crime fiction lovers itching to travel the world, and New Zealander Paul Cleave is an excellent author to begin with. His latest, The Pain Tourist, is our lead book this week.
It tops an eclectic selection that includes a new anthology of short stories co-edited by Gary Phillips, adventures in Asia and Scotland, a contested will, plus a romp involving a missing nuke, if such a thing is possible.
Read on and enjoy the latest crime releases.
The Pain Tourist by Paul Cleeve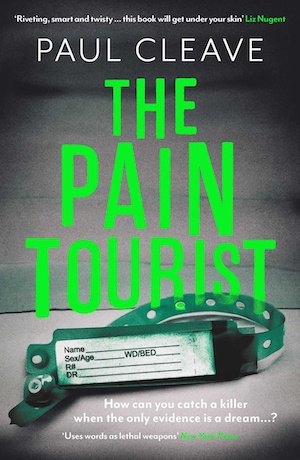 Paul Cleave is making quite a name for himself as the purveyor of off-the-wall twisty thrillers like The Quiet People. The Pain Tourist, out 10 November, keeps up that momentum. Nine years after witnessing his parents' execution, a young New Zealand man comes out of a coma. No one expected James Garrett to live, but now he is awake he begins to reveal things that he couldn't possibly know. DI Rebecca Kent is tasked with closing a case that has been in limbo for nearly a decade – will Garrett be a hindrance or a help?
Order now on Amazon or Bookshop.org
Fortune's Favor by Thomas Locke and Jyoti Guptara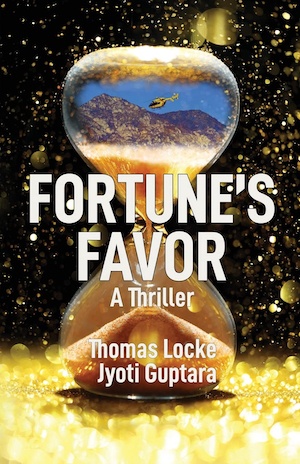 Adventurer Jeremy Spade arranges 'life-changing trips' in the deserts, mountains and jungles of Asia for clients to whom expense is no object. He was once a kid in care, so Jeremy is repelled by the people he must pander to, until he meets heiress Shara Herale and his view changes. Now Shara's life is on the line and Jeremy teams up with disgraced hacker-turned-analyst Crystal Dumont to save her. But the pair find themselves in the middle of a bloodstained tussle for power. Fortune's Favor by Thomas Locke and Jyoti Guptara is out on 7 November.
Order now on Amazon
Witnesses for the Dead: Stories edited by Gary Phillips and Gar Anthony Haywood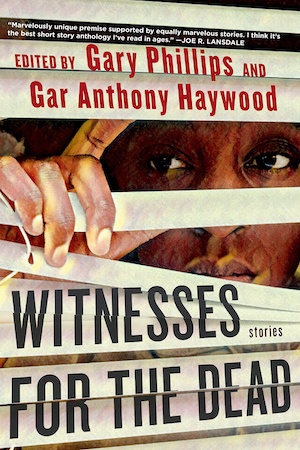 Anthony Award winner Gary Phillips and Shamus Award winner Gar Anthony Haywood have co-edited a tasty collection of short crime stories which comes out on 8 November. Inspired by recent true events, the all-original stories in Witnesses for the Dead are set in motion by the act of witnessing, with characters whose lives are indelibly changed after seeing a crime and grapple with what to do – take action or retreat into the shadows. The diverse cast of contributors includes Pamela Samuels Young, Cara Black, Tod Goldberg, SJ Rozan and Richie Narvaez. Settle back with a roster of award winning writers and enjoy the ride!
Order now on Amazon or Bookshop.org
Run to Ground by Stuart Johnstone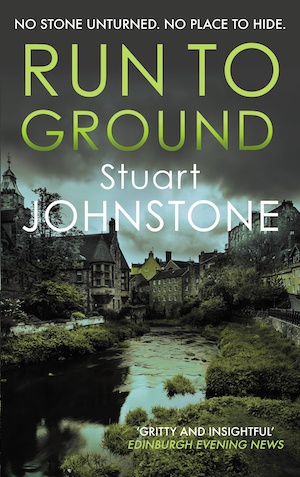 Book three in Stuart Johnstone's series featuring Sgt Don Colyear is out on 17 November, and as Run to Ground opens he has left his role as a Community Police Sergeant and moved to Edinburgh CID. The transition hasn't been easy and being micromanaged by DCI Templeton is trying Colyear's patience. Then an investigation into a mysterious death that spirals into a complicated case centred on a huge consignment of Class A drugs, a double murder and a clash between criminals, gives Colyear the chance to show his mettle.
Order now on Amazon or Bookshop.org
The Will by Rebecca Reid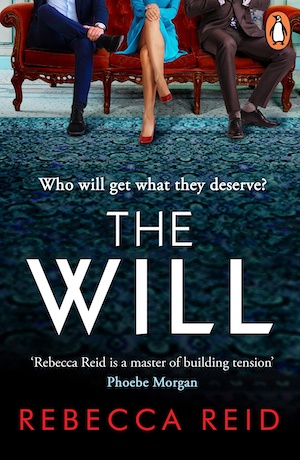 The Mordaunts' family home is Roxborough Hall, a magnificent, centuries-old mansion in the Norfolk countryside. But who inherits the ancestral pile is down to which family member is deemed most worthy. Now the current occupant is dead and on the evening of her funeral, her family will gather for dinner and each will be given a letter, revealing who is the next custodian. The house may be a burden and a full-time job but they all want it – and some are willing do anything to get it. The Will by Rebecca Reid is out on 3 November.
Order now on Amazon or Bookshop.org
Driving Unclaimed Cargo by Rick Mammoth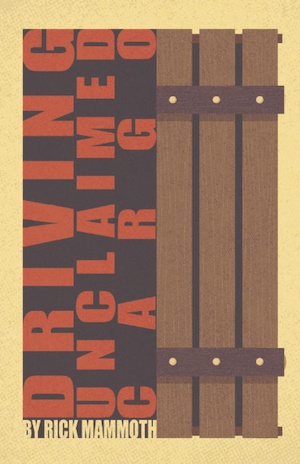 A controversial decision to disperse the American nuclear arsenal to locations all over the United States proves problematic in Rick Mammoth's action-comedy adventure novella Driving Unclaimed Cargo, out now. A bomb goes missing, and it'll take the skills of a secret internal government organisation and its operatives to bring it back. Things are bound to go awry when they decide to use an inexperienced non-government employee to do most of the work. He's not up to the job – and that's putting it mildly…
Order now on Amazon