Bosch and Ballard are back to head up our round-up of new crime books this week, and we have a review on the way of Michael Connelly's Desert Star. Perfect timing – hopefully it will tide you over if you're waiting for the second season of Bosch: Legacy.
With or without Harry Bosch, this week's lineup looks superb. Irish author Claire McGowan is back, as is the Swede Arne Dahl with a new cop thriller. We report on the Australian author Adrian Hyland for the first time, and after a few months of political mayhem here in the UK, how about Tim Sullivan's The Politician?
HEADS UP: there's less than a week to go before nominations close for the Crime Fiction Lover Awards 2022. Click here to nominate.
Desert Star by Michael Connelly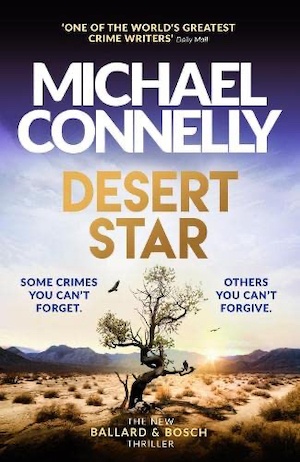 It's 30 years since the first Harry Bosch novel, The Black Echo, and in recent books the now retired cop has been working with current LAPD detective Renee Ballard. She has been trapped on the night shift ever since making accusations of sexual assault against her boss but now Ballard has been given the chance of a lifetime. Her task is to revive the LAPD's cold case unit, however the opportunity comes with strings attached. She wants Bosch on her team, but (no big surprise) he has another agenda… Desert Star by Michael Connelly is out on 8 November.
Order now on Amazon or Bookshop.org
Are You Awake? by Claire McGowan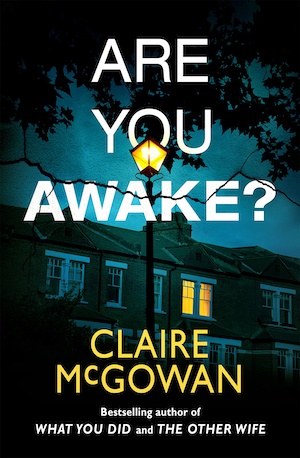 Insomniac neighbours end up in a living nightmare in Are You Awake? – the latest psychological thriller from the pen of Claire McGowan, out on 8 November. Mum of two Mary hasn't slept in what feels like years. Journalist Tim never feels safe enough to sleep. One hot, exhausting night, they meet while seeking solace in a nearby park. There, they witness a violent attack in the window of a neighbouring house. But who is going to believe two sleep-deprived witnesses? Dismissed by the police, the pair decide to investigate and are horrified by what they uncover.
Order now on Amazon or Bookshop.org
You Are Next by Arne Dahl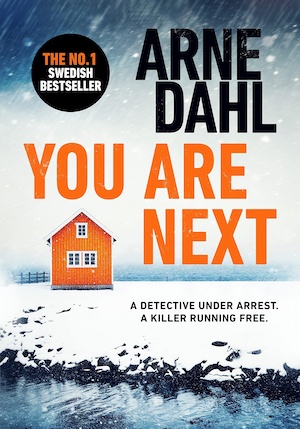 Arne Dahl's latest Nordic noir thriller is set in the Stockholm Archipelago, where DI Sam Berge escapes to after his life has been turned upside down. He is suspected of a murder and his partner, secret service agent Molly Blom, is in a coma. Meanwhile, a terrorist attempt is threatening Stockholm and a wanted murderer is on the loose – can Berger just sit on his hands while he waits for orders from the Swedish Security Service's chief executive? What do you think? You Are Next is third in the Sam Berge series and published on 10 November.
Order now on Amazon or Bookshop.org
Canticle Creek by Adrian Hyland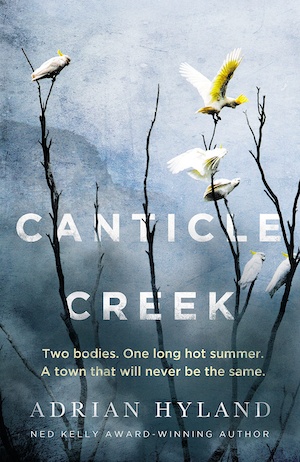 The residents of a small town in Victoria, Australia close ranks in Canticle Creek by award winning author Adrian Hyland, out on 10 November. When Adam Lawson's wrecked car is found a kilometre from Daisy Baker's body, the whole town assumes it's an open and shut case. But police officer Jesse Redpath is an outsider, from the Northern Territories, and when she starts to ask awkward questions, she uncovers a community full of contradictions and a cast of characters with dark pasts, secrets to hide and even more to lose.
Order now on Amazon or Bookshop.org
The Politician by Tim Sullivan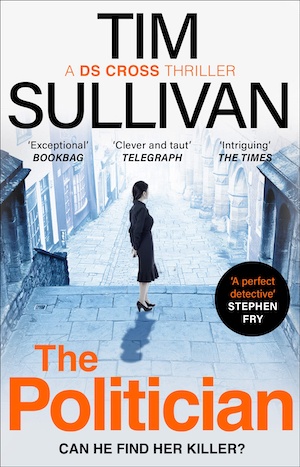 Had enough of politicians? The latest book in screenwriter and director Tim Sullivan's Bristol-based crime series featuring DS George Cross is about to change that. Former mayor turned controversial blogger Peggy Frampton is dead, the victim of a bungled burglary. Well, that's the party line, but Cross is convinced Peggy was murdered. The problem is, there is a huge list of people who could have done the deed – from online trolls to her unfaithful husband and gambling-addicted son. Can Cross crack the case? Find out when The Politician arrives on 10 November
Order now on Amazon or Bookshop.org
Read about last week's new books here.