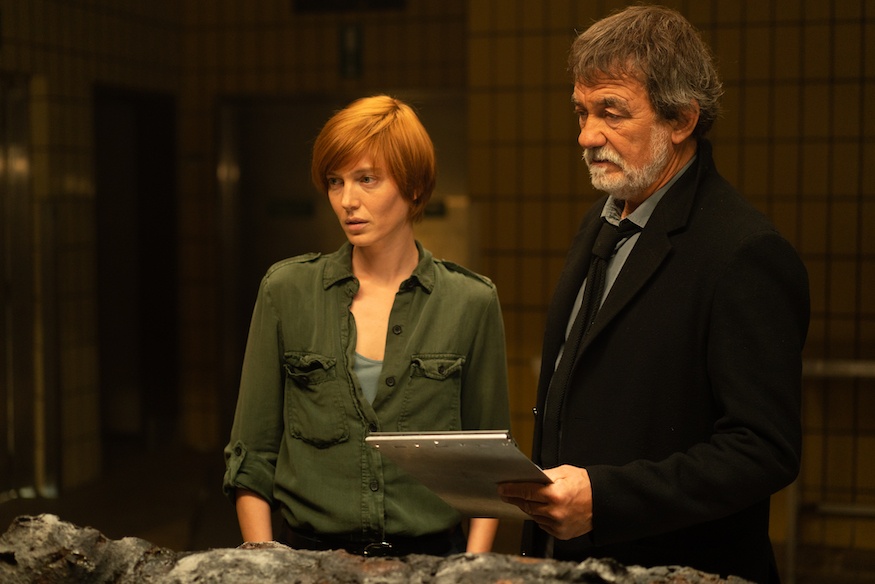 Detectives Pierre Niémans and Camille Delauney will be back on British screens for a third series of the French crime show The Crimson Rivers, which begins at 9pm on Friday 25 March on More4. You can also stream the series online via Walter Presents.
Played by Olivier Marchal (The Promise) and Erika Sante, the investigative duo seem to have a roving remit, working in France and crossing into other EU countries, trying to solve the most macabre murders you can imagine. This time they're called in when firefighters in a small town in the Waimes region of Belgium, just west of Liège, find two corpses after extinguishing a fire in a chapel.
This looks like a ritual killing – the bodies of a young man and woman are posed sitting back to back. The woman has a garland of flowers in her hair, they both have fabric bands tied to their wrists, and each is missing a piece of skin from the hip. But here's the really gruesome bit: their backs have been stitched together.
Alongside the macabre crimes Niémans and Delauney face, Crimson Rivers is notable for its fast pace. The pair soon discover a festival in the mountains called Flames of Lugnasad – a big camp where a whole assortment of travellers, hippies and young adherents to the counter culture are hanging out. They're all self-proclaimed neopagans who espouse no state, no leaders and in some cases no shoes. And yet they do have a leader called Carl who has been performing pagan marriage ceremonies and it turns out the victims at the chapel were wed at the festival.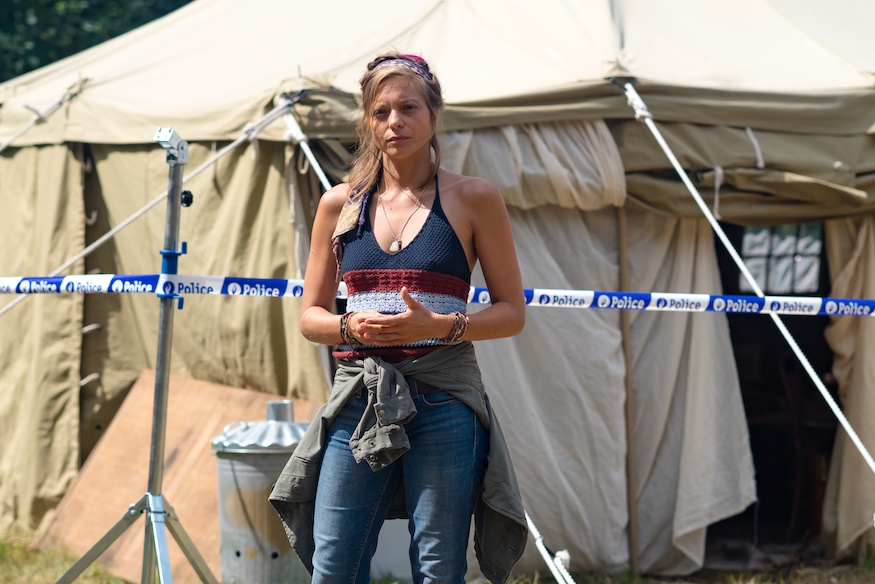 When blood is found in Carl's tent, and bloody sheets discovered in his rubbish bags, Niémans and Delauney take him in for questioning. Then a whole new can of worms is opened up, with links between the neopagans and neo-Nazis, drug trafficking and a nearby traditional leather tannery which is owned by Carl's fundamentalist Christian parents.
More bodies and lots more action is on the way, with a Belgian detective whom Niémans trained joining the investigation. Strangely, Audrey Mertens (Lizzie Brocheré) was attending the festival at the time of the first murders. New twists come thick and fast, and all three detectives shoot from the hip. Literally. They are not afraid to draw their weapons and fire. If someone happens to get shot there's no review of their actions, and the plot keeps on rolling. Crimson Rivers is much faster and less devoted to actual police procedure than most European crime shows – but it is entertaining too.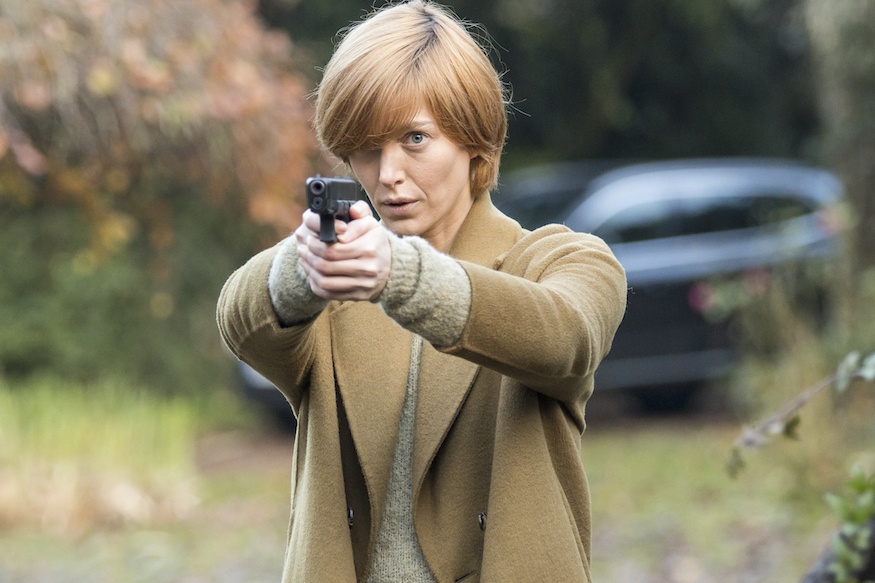 XXY is the first of four cases Niémans and Delauney tackle in the third season of The Crimson Rivers. Each is split across two 45-minute episodes. Other cases involve a zodiac serial killer, a psychopath who threatens to spread a new plague across Paris, and a self-styled angel of vengeance who is in prison and is killing other inmates.
The characters in The Crimson Rivers are based on those in the original novel by Jean-Christophe Grangé and the author is also the creator of the show. His book was turned into a film of the same title in 2000 starring Jean Reno and Vincent Cassel, set in the French Alps. Series three of The Crimson Rivers aired in France in 2021 with the title Les rivières pourpres. You can read about season one here.