When Anne Landois was working on the French TV crime hit Spiral, she would consult with police detectives from time to time. Some of the most interesting and important stories, she felt, were the ones where the police actually failed to solve difficult cases. The times when, unlike in Spiral, the police weren't the heroes.
This is what drove her to create The Promise, a programme that captivated French audiences when it first aired back in January 2021. Now, the show is coming to BBC Four in the UK, starting at 9pm on Saturday 12 February.
"I wanted to work on this idea of failure, and especially on the devastation an unsuccessful investigation [can create for] the police officer and his family," she told Drama Quarterly last year.
The story begins on Boxing Day in 1999, when a huge storm is battering the Landes region of France. 11-year-old Charlotte Meyer goes missing and Pierre Castaing (Olivier Marchal) is put in charge of the investigation.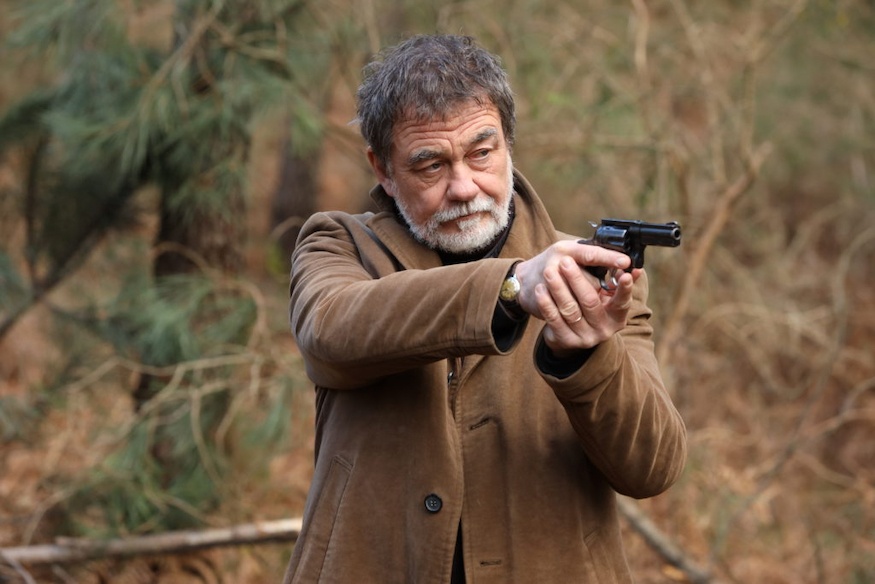 Two decades later, a few kilometres from where Charlotte disappeared, another young girl disappears. Working on the case is Sarah Castaing, played by Sofia Essaïdi, and one of the chief suspects is the same man her father had to release all those years ago because of a lack of evidence.
These dual timelines are a strong feature of the storytelling in The Promise, and they're used in an interesting way instead of the flashbacks commonly seen in cold-and-hot case shows. Numerous suspects appear across the two cases.
The two time periods are used to emphasise some of the key themes Landois wanted to focus on. Firstly, there's the failure and the damage it has done to Pierre Castaing. He has literally been ostracised in the community for not solving the Meyer case. Then there is the theme of family – more precisely the impact the case has on the father-daughter relationship between Pierre and Sarah. Finally, The Promise is a programme about redemption, and we'll see the lengths Sarah will go to in order to redeem her father and restore his good name.
She has to nail the criminal this time, for his sake and for his own.
Where other crime shows heavily feature the mystery, the killer, the impact on the victims or relationships between the investigators, The Promise comes from a different angle. Its nuanced emotional content and immersive atmosphere held over eight million viewers in its thrall when it first aired in France under the title La Promesse.
The Promise consists of six 50-minute episodes, shown two at a time on BBC Four and appearing thereafter on iPlayer. The story was partly based on the real case of Estelle Mouzin, who disappeared in 2003 and was one of eight victims of serial killer Michel Fourniret
For more French crime fiction, click here.