Finally, the votes have been counted and verified and we can announce the winners of the inaugural Crime Fiction Lover Awards…
But before we do that, we want to congratulate all the crime authors out there who have released stories in the last year, those who were nominated by readers, and those who made it onto the shortlists for our awards. You bring joy and satisfaction to crime fiction lovers everywhere. Whether you have won an award or not, you deserve our thanks.
Now we move on to the main event… Who's won? Scroll down and see. The winners have been chosen by our readers through two rounds of online polling. In each category, our team has also selected an Editor's Choice from the shortlists.
If you haven't read these books and authors, or watched our top crime shows, these 12 awards provide the very best recommendations.
You can grab the winning books on our page at Bookshop.org.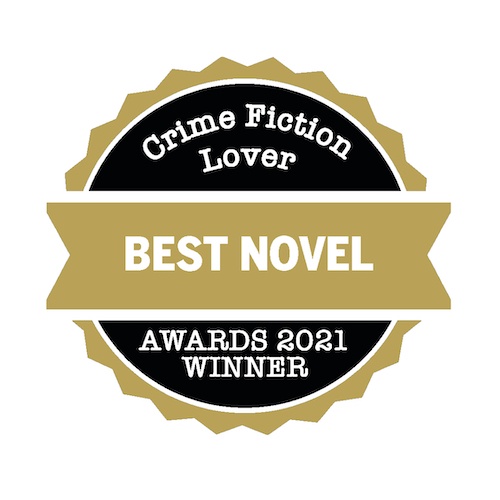 Best Novel Winner: The Night Hawks by Elly Griffiths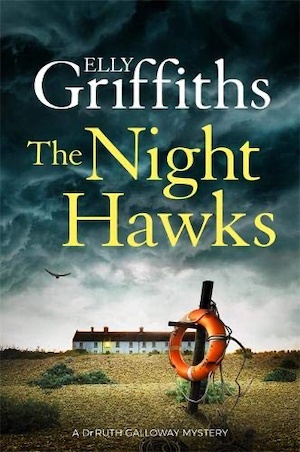 Crime Fiction Lover readers chose The Night Hawks by UK author Elly Griffiths for the Best Novel Award and it's easy to see why. The 13th Dr Ruth Galloway book is blessed with gripping mystery, a bleak and beautiful setting, and a story with tendrils reaching into Britain's ancient past alongside a contemporary investigation. It's a book that will envelop you, demanding that you read the rest of the series… if you haven't already. Congratulations to Elly Griffiths and her publishers.
Read The Night Hawks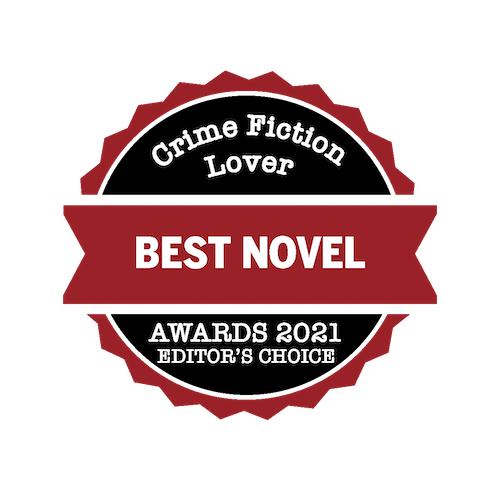 Best Novel Editor's Choice: Razorblade Tears by SA Cosby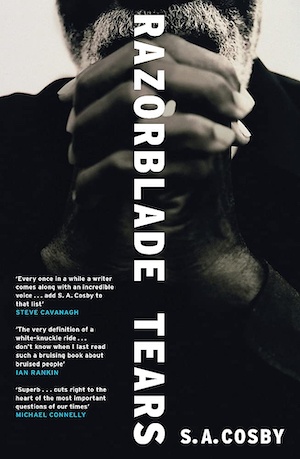 SA Cosby is rightly being hailed as one of the most important new voices in crime fiction and with Razorblade Tears he proves just how relevant the crime novel can be for society. As well as a gripping tale of revenge, this is an urgent and insightful commentary on modern America. At times violent and deeply poignant, this tale is nonetheless poetic and heartfelt. Cosby writes with such empathy that readers sympathise with his deeply flawed characters, which leads to an understanding of their plight. Congratulations to SA Cosby and his publishers.
Read Razorblade Tears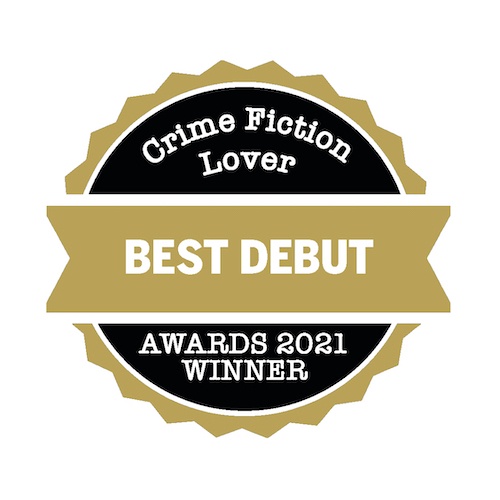 Best Debut Winner: The Source by Sarah Sultoon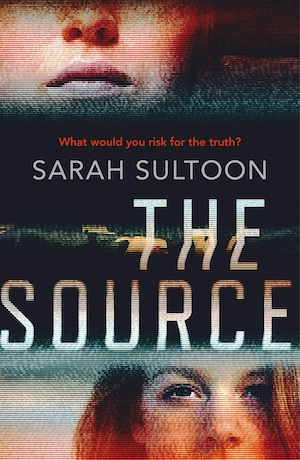 Our Best Debut category, which was keenly contested in the reader vote, was won by Sarah Sultoon and her novel, The Source. It's a book in which a TV news journalist goes undercover to tackle the tough topic of human trafficking. A former journalist herself, Sarah Sultoon handles it deftly even where it ventures into the horrors of child abuse and sexual exploitation. More than that, the story is sublimely told, which is why The Source is so highly rated by our readers. Congratulations to Sarah Sultoon and Orenda Books.
Read The Source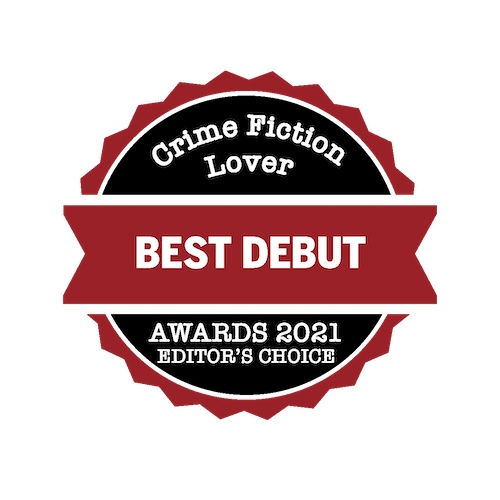 Best Debut Editor's Choice: Winter Counts by David Heska Wanbli Weiden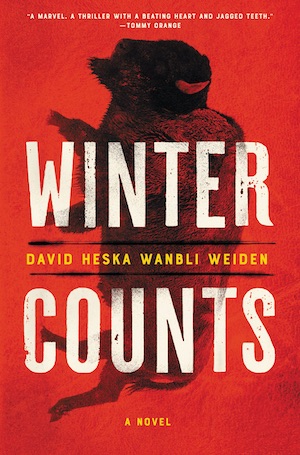 We value originality and we love discovering writers who take us to worlds we've yet to discover. The world in Winter Counts by David Heska Wanbli Weiden is the Rosebud Reservation in South Dakota, home to the Lakota Nation. Virgil Wounded Horse is the hardboiled badass on the rez who is tasked with dealing with an opioid ring. Forget the drugs, though, because this author's writing is an addictive of blend of genre and literary fiction. Published last year in the US and this year in the UK, Winter Counts is a gem of a book. Congratulations to David Heska Wanbli Weiden and his publishers.
Read Winter Counts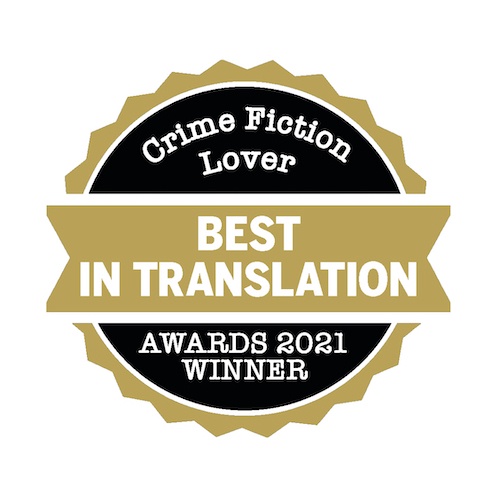 Best in Translation Winner: The Girl Who Died by Ragnar Jonasson, translated by Victoria Cribb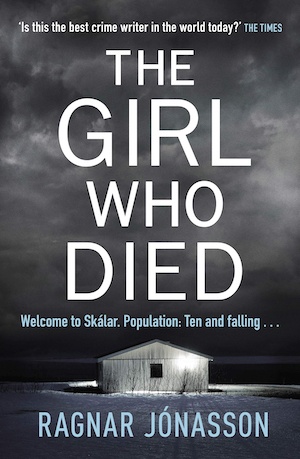 If you like Nordic noir with the temperature turned all the way down, and the dark, lonely atmosphere dialled up to 11, then Ragnar Jonasson's The Girl Who Died is the book you have to read. This is the tale of a teacher who moves to an outpost community in northern Iceland at right about the same time that another outsider visits the town and vanishes. Is it Una's isolation and alcoholism that haunts her, is it a ghost, or is it the tale of this missing stranger? Our readers love how the author combines horror and crime in this gripping standalone. Congratulations to Ragnar Jonasson, Victoria Cribb and their publishers.
Read The Girl Who Died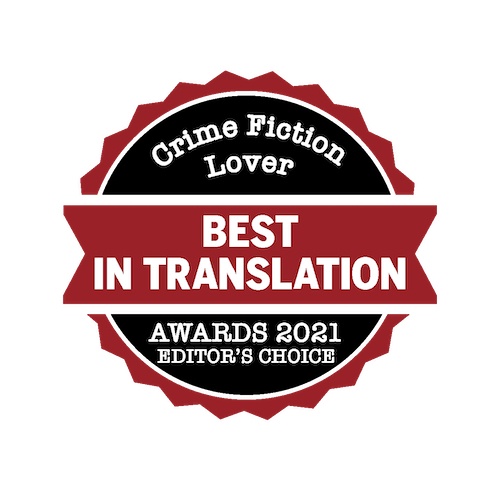 Best in Translation Editor's Choice: Riccardino by Andrea Camilleri, translated by Stephen Sartarelli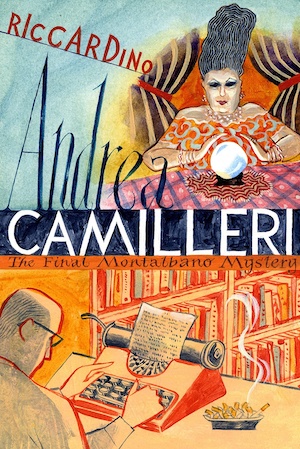 Just think how much enjoyment Italy's best-known crime author has given his readers over the decades, not to mention those who have devoured the Montalbano series on the telly. Our Editor's Choice award in this category goes to the final novel in a wonderfully entertaining series and there is a touch of metafiction as Camilleri and Salvo Montalbano go toe to toe over who's really in charge of the story. With its slightly absurd and wickedly funny tones, plus its richly endearing characters, Riccardino brings a close to the series and a tear to the eye. Posthumous congratulations to Andrea Camilleri, translator Stephen Sartarelli and their publishers.
Read Riccardino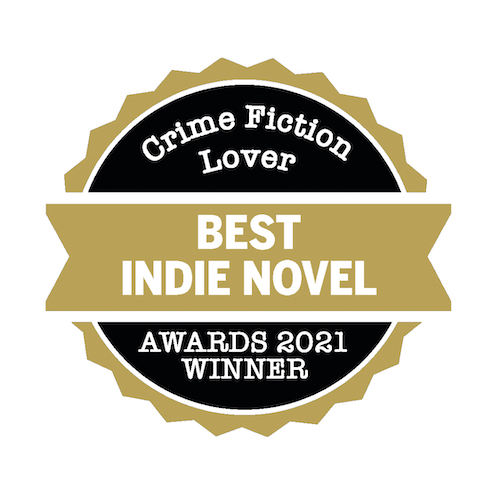 Best Indie Novel Winner: The Strangers of Braamfontein by Onyeka Nwelue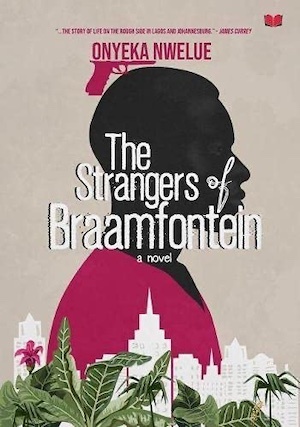 There was a varied shortlist in our Best Indie Novel category, as you might expect. In the end, our readers chose The Strangers of Braamfontein, a hard-hitting novel set in South Africa, written by Nigerian author Onyeka Nwelue. There's a bit of everything in this Johannesburg thriller – a dead prostitute, violent gangs, corruption and racism as the young Nigerian immigrant Osas tries to navigate an environment where there are few people he can trust. The characters are authentic, even down to the dialect – a poignant tale of migration and ghetto living. Congratulations to Onyeka Nwelue and his publishers.
Read The Strangers of Braamfontein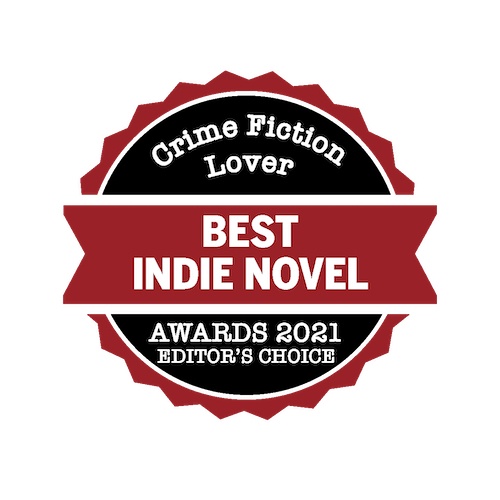 Best Indie Novel Editor's Choice: The Quiet People by Paul Cleave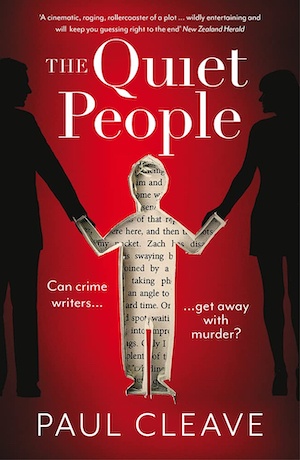 Our Editor's Choice award in the indie category goes to another novel set in the Southern Hemisphere – The Quiet People by Paul Cleave. Man, this guy can weave a plot and he has produced one of the twistiest novels we've seen in ages. Crime fiction lovers and authors alike will relate – this is a book about a husband and wife writing team who have boasted that they can plan the perfect murder. When their son goes missing… naturally they become suspects. This is a tragic take that says much about our rush to judgement in the age of social media. Congratulations to Paul Cleave and his publishers at Orenda Books.
Read The Quiet People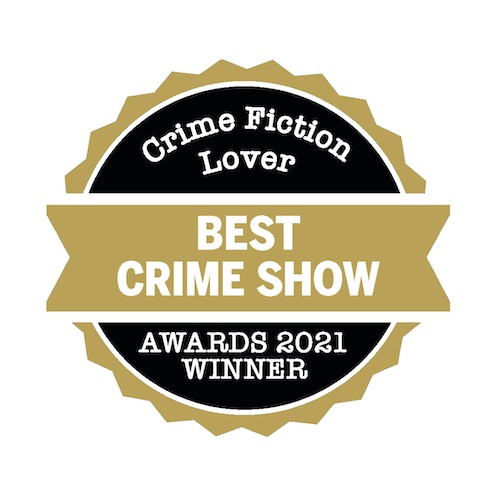 Best Crime Show Winner: Line of Duty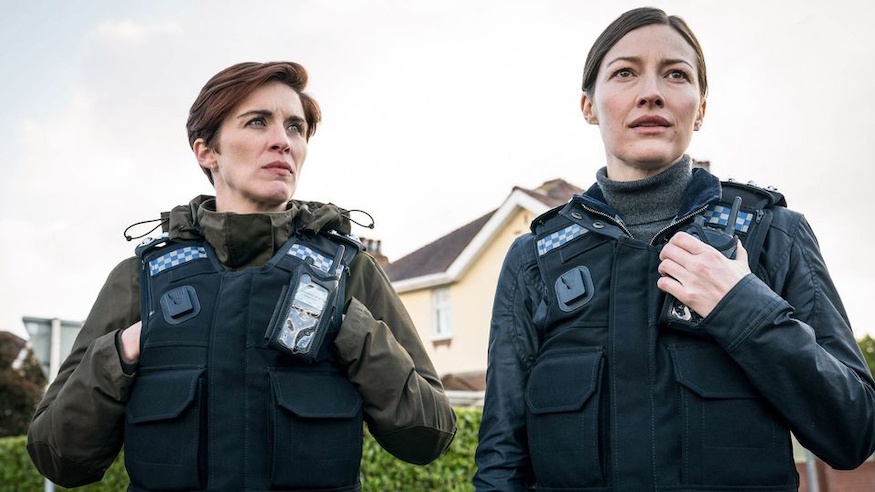 When series six of Line of Duty aired in the UK, its average audience was over 15 million people for each episode. More Brits watch Line of Duty than watch the news, so it's no surprise that this most gripping of crime dramas – which frequently has us shouting at our screens – led the way with our readers. It's rare to say that a TV show sets the agenda for crime fiction – it's usually novels that influence the small screen – but today we often get press releases comparing books to Line of Duty. Police interviews have never been so tense, and creator Jed Mercurio piles one storyline on top of another with aplomb. Intriguing, irresistible, simply superb. Congratulations to Jed Mercurio, the cast and the producers at the BBC and World Productions.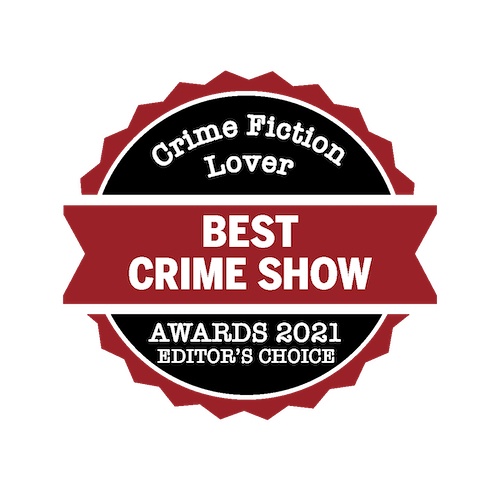 Best Crime Show Editor's Choice: Mare of Easttown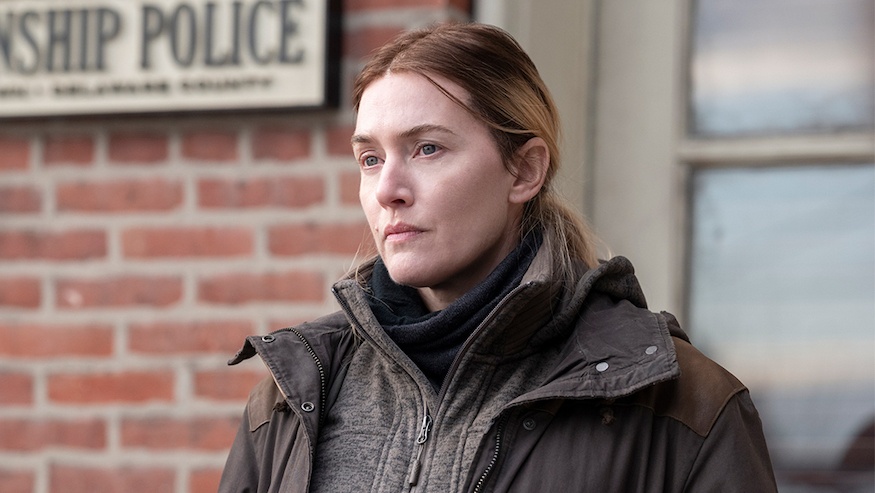 Both a mystery and a powerful community tragedy, Mare of Easttown has just about everything crime fiction lovers want, and then some. Kate Winslet turns in a career-defining performance as Mare Sheehan, a police detective in a rundown Pennsylvania town who is the glue holding her family together, and possibly the whole town too. She's trying to solve the murder of a single mother as well as the case of a young woman who went missing over a year ago. Created by Brad Inglesby and directed by Craig Zobel, Mare of Easttown has a superbly layered story with a perfectly authentic setting and characters. Perfect television. Congratulations to Brad Inglesby, Craig Zobel, the cast and the producers at HBO.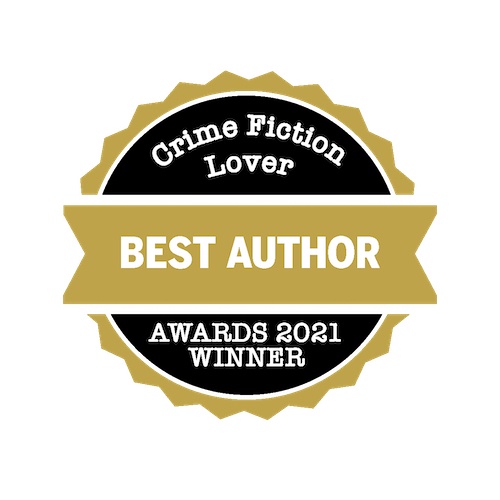 Best Author Winner: Elly Griffiths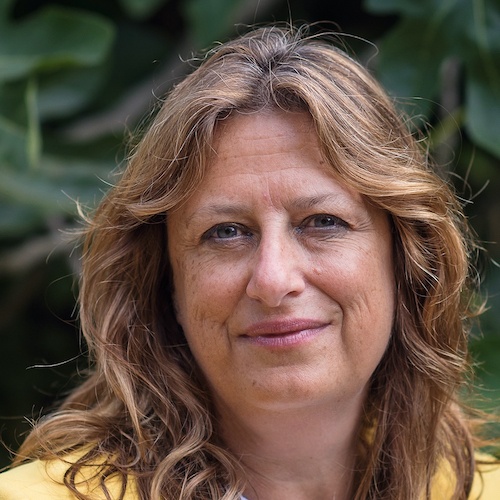 Double congratulations go to Elly Griffiths, who has not only won the Best Novel award but has also been chosen as Best Author by our readers. Intelligent and atmospheric, her novels are quintessentially British delivering expertly rendered settings, intrigue, touches of humour and a sense of history. With three series on the go – Dr Ruth Galloway (13 books), The Brighton Mysteries (six books) and Harbinder Kaur (two books) – she gives readers a choice between contemporary mysteries that often reach into the past, Brighton in the 1960s and nuanced cases solved by a gay detective, respectively. Every novel she writes is hugely anticipated by us and by our readers. It makes us ask: why aren't Elly's stories on the telly? Congratulations to Elly Griffiths, our Best Author of 2021.
Read The Crossing Places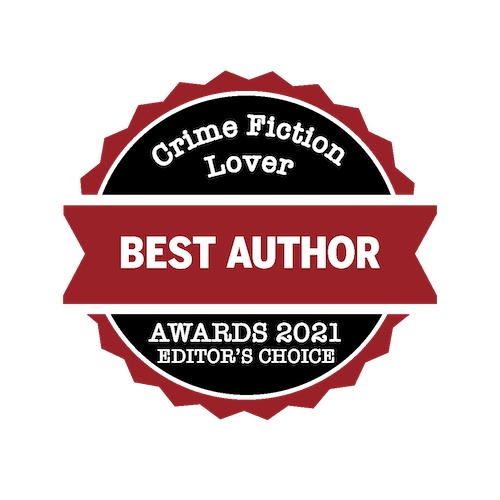 Best Author Editor's Choice: Ian Rankin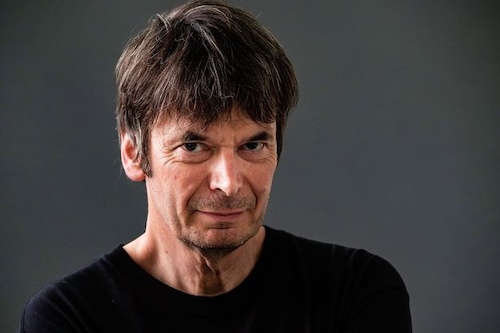 Here at Crime Fiction Lover there is always competition to be the reviewer whenever a new Rebus novel comes along. This year, however, instead of a new instalment in the life of John Rebus in Edinburgh, Ian Rankin gave himself a new challenge. At the request of William McIlvanney's family, he was charged with completing a novel featuring Jack Laidlaw, the Glasgow detective at the heart of Tartan noir's defining trilogy. Working from McIlvanney's documents, Rankin created The Dark Remains, a Laidlaw prequel that for us and for legions of crime fiction lovers is a true highlight of 2021. Congratulations, Ian Rankin.
Read The Dark Remains
Next year…
We hope to run the Crime Fiction Lover Awards in 2022, and perhaps make it bigger and better. We are looking for sponsors, so if you're a brand or organisation that would like to get involved in supporting crime fiction please have a look at our Promote page and get in touch.