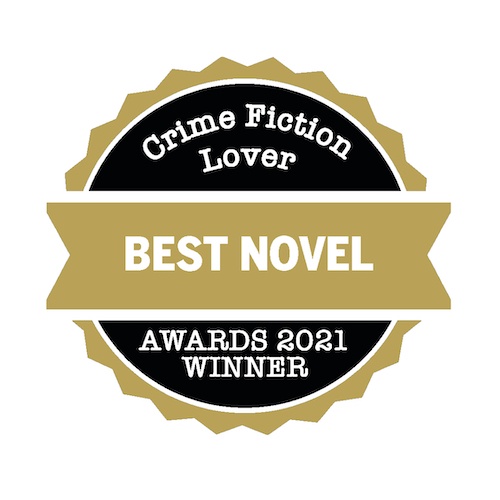 In our first ever Crime Fiction Lover Awards we bring you our shortlist for the Best Crime Novel for 2021.
Have you read any of them? Which one do you think is best? Have your say by voting via our online form. You'll also find categories for best debut, best in translation, best indie crime novel, best crime show and best author.
The Dark Remains by William McIlvanney and Ian Rankin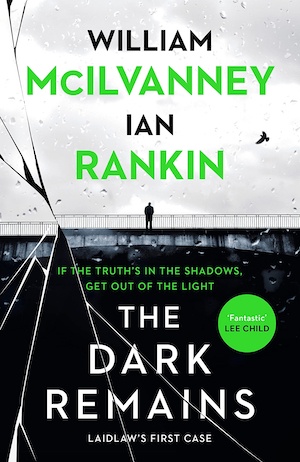 One of the most eagerly anticipated publishing events of the year – and this novel did not disappoint! Ian Rankin took William McIlvanney's notes and completed an unfinished manuscript to bring us The Dark Remains. It's a prequel to the original Laidlaw trilogy, set in Glasgow, which birthed the Tartan noir sub-genre. The Dark Remains opens in 1972 and Laidlaw is just a detective constable. He's got a new job, a boss he hates and his own theories on the murder of a local gangster's fixer found dead on another villain's turf. If the killer isn't found quickly, war between the gangs could break out. No one suited this project better than Ian Rankin – he gets McIlvanney's philosophical, poetic style and mastery of setting and character. A one-off treat to be savoured. For more information read our review.
Buy now on Bookshop.org
Razorblade Tears by SA Cosby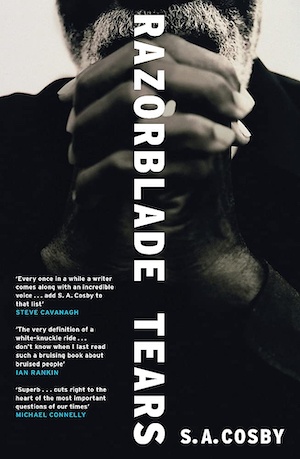 Razorblade Tears sees two fathers coming together to avenge the murders of their gay sons. One is white, the other black, they are both carrying their own prejudices and have checkered pasts. Too late they realise they loved their children and the chance to say that has gone forever. Weighed down by grief and regret the pair seek to make up for failing their boys. United in retribution and hell bent on ferocious revenge they intend to unleash a world of pain on the killers. Razorblade Tears will break your heart – it's a poignant tale of grief, bigotry, murder, revenge, loss and redemption. It holds a mirror up to society, reflecting on prejudice and toxic masculinity but also the resilience of family and community. This is a violent tale with a blistering pace and unforgettable characters, so richly drawn that they gain our empathy and we weep with them.
Buy now on Bookshop.org
The Devil's Advocate by Steve Cavanagh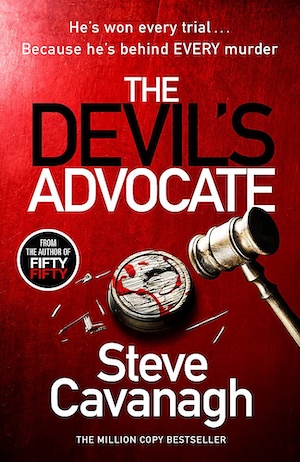 New York based con man turned attorney Eddie Flynn is well out of his comfort zone this time defending a young black man, Andy Dubois, on a capital charge in the Deep South. It's not just that the white townsfolk have already decided Dubois is guilty of killing barmaid Skylar Edwards, there's the corrupt police to deal with. And, the Sunville County district attorney Randal Korn pretty much knows Dubois is innocent but is still determined to see him executed. Eddie and his team are going to have solve the murder and play fast and loose with the law to get justice. Great characters, plenty of action and legal shenanigans and an exploration of racism and the death penalty in the US. A pure joy to read. See our review here.
Buy now on Bookshop.org
I Know What I Saw by Imran Mahmood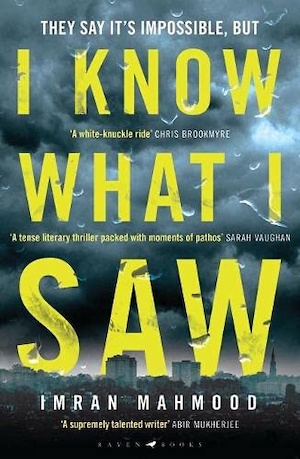 Once wealthy banker Xander Shute is living rough on the streets of London, finding shelter where he can. He takes refuge in a flat, where he witnesses the murder of a woman at the hands of her lover. When he reports the vicious crime to the police they dismiss him. The killing never happened. Xander has problems – he drinks, his memory plays tricks in him, his grasp of reality is shaky, but he knows what he saw. Xander fights to find the truth and recall and confront his own traumatic. This gripping story illustrates the problems of a homeless man society would rather ignore. Imran Mahmood is a criminal lawyer and this tense literary thriller is a window onto the world of the marginalised. There's a twist at the end that tugs at the heart strings. Xander is an unforgettable creation, not easy to like initially but we are drawn into his world completely. An intelligent and relevant tale, reviewed here.
Buy now on Bookshop.org
True Crime Story by Joseph Knox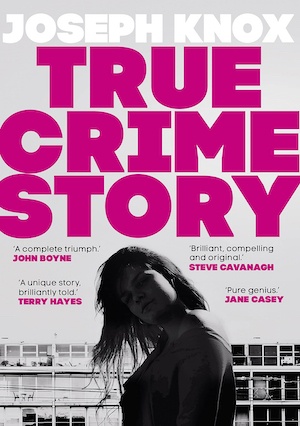 The disappearance of a person is a haunting feature of many crime novels, but Joseph Knox has taken it to a new level. The author draws us deeply into Zoe Nolan's story, blurring the boundary between fact and fiction. Years after the event a series of emails and interviews reveal Zoe's story, with Knox insinuating himself into the story with devastating consequences. True Crime Story highlights toxic masculinity and male violence. A genuinely original and thought-provoking crime novel that seeks to put the victim front and centre and convey the tragedy of a tawdry and tragic crime. Knox's standalone novel offers powerful social commentary. Also see our review.
Buy now on Bookshop.org
The Night Hawks by Elly Griffiths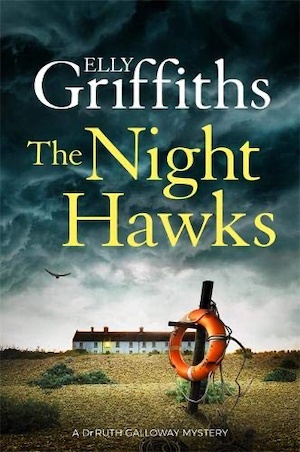 Ruth Galloway is back, and happily she has returned to home turf in North Norfolk in this latest Elly Griffiths novel, the 13th in the series. A body is found on the beach by a bunch of metal detectorists who call themselves The Night Hawks, and soon DCI Harry Nelson is at the scene to take a closer look. Another find nearby brings Ruth there too – the treasure hunters uncovered 'a lot of old metal' and right in the middle of it, some bones. A murder-suicide muddies the waters further in this deftly plotted slice of escapism. The setting in Griffiths' novels is rich and the characters so well drawn it's not hard to see why Galloway is a firm favourite with crime fiction lovers. A decent mystery story very well told. Read our review.
Buy now on Bookshop.org
1979 by Val McDermid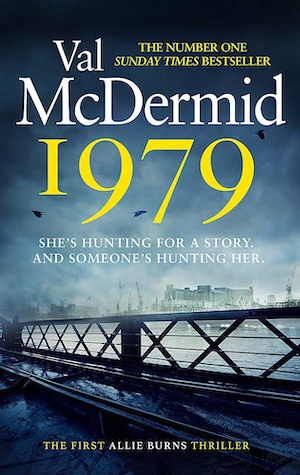 McDermid's latest novel is a sort of return to her own past. She began as a journalist in 1979 and her first novel features Lindsay Gordon a young journalist. Young Allie Burns joIns the Glasgow Daily Clarion from college. This is just after the winter of discontent, paper journalism is already struggling and the Thatcher years are approaching. Allie's team are investigating tax evasion, corruption and local links to the IRA and the Scottish devolution referendum is around the corner. When Burns' colleague Danny Sullivan is murdered a mystery involving local and Westminster politics grips. Despite the sexism of the time there's an affection for the old style journalism here but this is not nostagic. This is McDermid's best writing for a long time. A defining portrait of the city and the time. First in a trilogy of novels.
Buy now on Bookshop.org
Check out our full shortlists here. To vote please go to our online form. Voting closes at noon on 1 December.