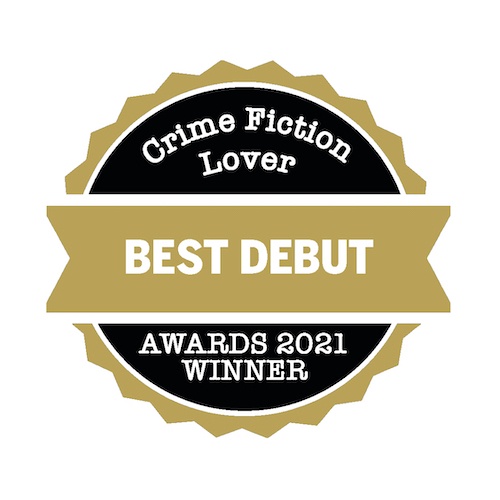 Matters of world health notwithstanding, there's been a welcome infusion of new blood into our genre this year – as the breath of nominations in this category demonstrates. Now it's up to you you to pick the winner of our debut award for the Best Debut crime novel of 2021 from our shortlist! It's going to be a tough decision…
You can see the shortlists for all our awards categories here, and vote for your number one picks here.
And, you can purchase all but one of these novels from our shop on Bookshop.org, supporting local bookshops.
The Source by Sarah Sultoon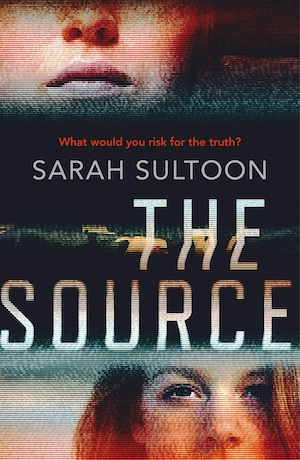 She's won awards for her work as a CNN journalist, and Sarah Sultoon makes the most of her background knowledge of TV news gathering in a debut that takes on the thorny subjects of police corruption, people trafficking, and paedophilia inside the British military. Heavy stuff that could have made this book tough going, but instead Sultoon displays a commendable lightness of touch and offers an authentic view behind the scenes in a British newsroom and how breaking stories are handled. This is an original and engaging debut from an author who promises great things. For more detail, see our review here.
Buy now on Bookshop.org
Black Drop by Leonora Nattrass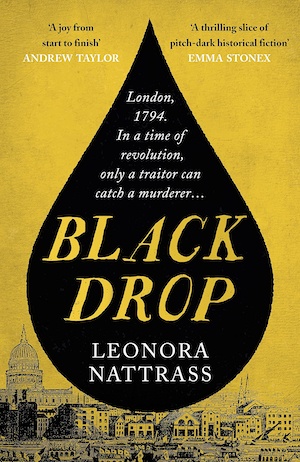 We move on to historical crime fiction with a debut that's set in London in the summer of 1794. The 'black drop' of the title is a heady concoction of opium, vinegar, sugar and spices that Foreign Office clerk Laurence Jago surreptitiously takes to help him sleep. After a highly sensitive letter is leaked from Jago's department and a fellow clerk is found dead, the blame falls squarely on the dead man's shoulders. Jago is certain of his colleague's innocence, but how can he find the true culprit without incriminating himself? A tautly written thriller with a great sense of time and place.
Buy now on Bookshop.org
Edge of the Grave by Robbie Morrison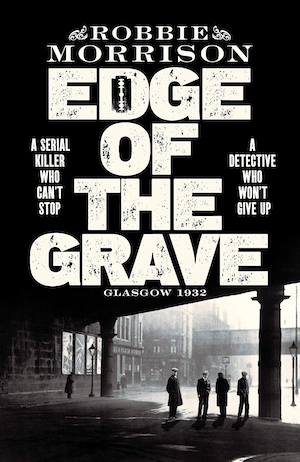 The road to Glasgow is paved with great crime fiction writing, and it's only right that Robbie Morrison's book should be welcomed into the fold – after all, it won the Bloody Scotland Crime Debut of the Year award. It's set in the 1930s, a period when the divides in the city couldn't have been more pronounced. Straddling those divisions are James Dreghorn, a battle-worn World War I veteran, now a police detective, and his partner Archie McDaid. The pair has its work cut out when solicitor Charles Geddes is pulled from the Clyde with his throat slit from ear to ear. A dense, immersive and visceral debut. You'll find our review here.
Buy now on Bookshop.org
The Waiter by Ajay Chowdhury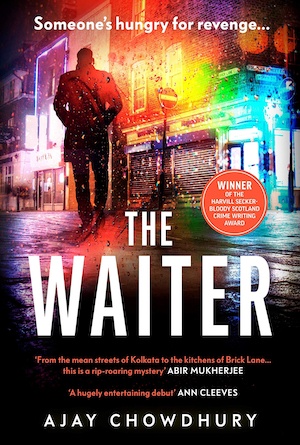 You'll never look at a waiter in an Indian restaurant the same way again after reading this winner of the inaugural Harvill Secker-Bloody Scotland crime writing award. Kamil Rahman, son of a legend in the Kolkata police department, is desperate to follow in his father's footsteps – so what brings him to London, waiting on at Tandoori Knights, a restaurant in Brick Lane? What's behind Kamil's fall from grace – and can he redeem himself when a very rich man is found murdered in his swimming pool? An assured deadline that skips easily between two cultures and has a pleasing lightness of touch (and some mouth watering food too). Read our review here.
Buy now on Bookshop.org
Winter Counts by David Heska Wanbli Weiden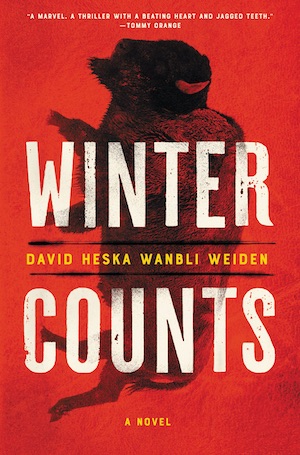 Set on a Native American reservation in South Dakota, this blistering debut has already won the Anthony, Barry, Thriller, Lefty and Macavity Awards for best first novel this year – is there room on the shelf for another, we wonder? Virgil Wounded Horse is the local enforcer, called upon to mete out his own justice when all else has failed. But when heroin arrives on the reservation and finds Virgil's nephew, things become personal. As he sets out to discover where the drugs are coming from, Virgil must face his own demons and reclaim his Native identity – but being a Native American in the 21st century comes at an incredible cost. Read our review here.
Buy now on Bookshop.org
Burying the Newspaper Man by Curtis Ippolito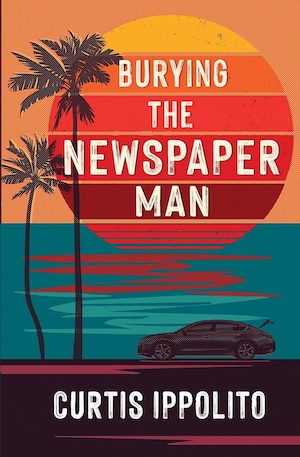 San Diego charity worker and former journalist Curtis Ippolito's debut is a police procedural told in an original way. Officer Marcus Kemp holds the record for the number of stolen cars recovered in one year, and he's delighted when he spots another to add to the tally. He checks the boot as a matter of procedure and finds a dead body. Nothing too unusual there, he's found bodies before – but he recognises the dead man. It's someone from his past, someone who made his life hell. In an instant, Kemp decides to open his own private investigation, staying a step ahead of the homicide guys, shutting down clues, destroying evidence. His own little piece of revenge… Our review is here.
Buy now on Amazon
Click here to vote on this shortlist, and all the other categories in the 2021 Crime Fiction Lover Awards.